Moscow Ballet's Dove of Peace Tour Comes to Syracuse, Today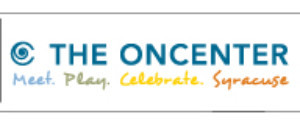 Announcing the one and only Moscow Ballet Great Russian Nutcracker ~ Dove of Peace Tour! The performance will be at the Oncenter Crouse Hinds Theater on Thu, Dec 20, 4:00pm matinee and 8:00pm. Tickets are on sale now! Call Ticketmaster 800-745-3000 or go to www.nutcracker.com to get the best seats and to find group discounts. Experience Moscow Ballet's Dove of Peace Tour, spreading goodwill in over 100 cities across North America this holiday season, and presenting world class performers; Russian folk legends Father Christmas and Snow Maiden, backdrops hand-painted by Russian masters; and a Dove of Peace with a 20 foot wingspan - the Great Russian Nutcracker brings the Christmas spirit to life for all ages. "Kids wide-eyed with delight!" says The New York Times.
CNN spoke with Producer Akiva Talmi about the ballet's unique Dove of Peace character which was inspired by Bolshoi Principal Artists' performance in NYC in 1957, and first presented by Moscow Ballet as a single ballerina costumed in 2 lightly feathered wings. The 2 person Dove of Peace, with a wing span of 20 feet, premiered on Moscow Ballet's 20th Anniversary Tour performed by acro-ballet partners Sergey Chumakov and Elena Petrichenko to critical acclaim. The Dove of Peace choreography created by Chumakov and Petrichenko was inspired by the ground-breaking partner work of Bolshoi Ballet Principal Artists and Moscow Ballet founding director Stanislav Vlasov and partner the Great Lilia Sabitova. Moscow Ballet producer Akiva Talmi says, "Masha flies on the wings of the Dove of Peace around the world seeking peace and harmony. She goes to France, Italy, Africa -- all around the world, and she finds peace and harmony through love." In Act II Masha and her Nutcracker Prince arrive in the "Land of Peace and Harmony" (traditionally called the Land of Sweets) and celebrate great heritages of the world including African, Asian, European, Hispanic and Slavic. Talmi clarifies, "My life in working with Russia has been about peace. And the Dove of Peace is Moscow Ballet's most successful character."
Moscow Ballet - tours annually North America performing acclaimed ballets the Great Russian Nutcracker, Swan Lake, Sleeping Beauty, Romeo and Juliet, Cinderella and more. Known for presenting award-winning Ballerinas and Danseurs, from Lilia Sabitova in 1994 to Honored Artist of Russia Tatiana Predenia in 2002 to Andrey Batalov, former Principal Danseur with the Mariinsky Theatre in 2017, the company performs more than 100 engagements annually across Canada and the United States' in the finest performing arts venues. In addition to public performances, Moscow Ballet's North America tours include community engagement programs for all ages and interests. "Dance with Us" shares the Russian Vaganova ballet training with over 6000 American dance students annually bringing them on stage in ancillary roles to perform side-by-side with the professionals. Underwritten by Moscow Ballet, the program was developed by choreographer and co-producer Mary Giannone Talmi. "New Horizons - A Children's Program for Life" is a cultural immersion program benefitting thousands of children across the country annually and Musical Wunderkind has the Russian principal dancer performing with American youth musician accompaniment. Many Moscow Ballet performances have a fund-raising component for organizations such as hospitals, children's museums and more. www.moscowballet.com.
Talmi Entertainment - is the exclusive representation for Moscow Ballet's North American Tours which occur annually in more than 100 cities, from NYC to LA, and Miami to Calgary. Under Talmi Entertainment management Moscow Ballet delivers unparalleled Russian artistry in the classic story ballets Great Russian Nutcracker, Romeo and Juliet, Sleeping Beauty, Cinderella, Swan Lake and more. Talmi Entertainment is produced by Dan Talmi and was founded by award-winning Juilliard School alumnus, composer, conductor and producer, Akiva Talmi. www.talmientertainment.com.