Adirondack Shakespeare Company Summer Festival Season Opens 7/20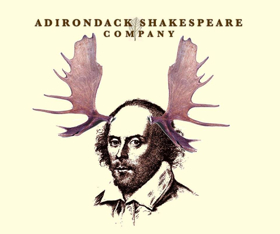 It wouldn't be summer without some Shakespeare in the Park, would it? ADK Shakes (as they are fondly known) is gearing up for its eighth consecutive year of professional, outdoor (and indoor!) theater in the Adirondack Region.
This season, you can catch these intrepid players in an all-new family production of Legends of The Vikings: Thor, featuring live music by the cast throughout the show, as well as a nine-foot giant frost giant! The Company also serves up some delightful comedy (tinged with gorgeous drama) with The Winter's Tale (last produced by the troupe in 2015) and All's Well That Ends Well.
Performances take place every Saturday afternoon from July 22 through August 5, as well as Sunday August 6, at the Scaroon Manor Amphitheater, the Company's home performance space on the west shore of Schroon Lake. The Scaroon Manor facility boasts campgrounds, a lovely beach with kayaks and docks, bathroom and shower facilities in addition to the singular Amphitheater space-which is the only remaining structure of the Manor's heigh-day in the early-to-mid 20th century. Provided benches are limited, so don't forget your lawn chair!
Other venues include some past favorites as well as some new locales. The company will perform in Rogers Park in Bolton Landing with Thor and All's Well That Ends Well; the Town Park in Hague; IndIan Lake Theater; the Knights of Columbus Pavilion in Ticonderoga; the National Museum of Dance; and a special performance of The Winter's Tale at Reber Rock Farm in Essex featuring the Northern Feast food truck company.
Adirondack Shakespeare Company's Summer Festival Season includes All's Well That Ends Well, The Winter's Tale, and their original family production Legends of The Vikings: Thor, and runs July 20 through August 6. Find out more information at www.adkshakes.org. facebook.com/adkshakes, or by emailing info@adkshakes.org. Most performances in the summer are free to the public, but tickets for certain performances are also available at adkshakes.ticketleap.com