Stephen Sondheim, Voiced By A Devoted Cabaret and Concert Community
WIth this video roundup of cabaret and club performers, we say goodbye to Mr. Sondheim.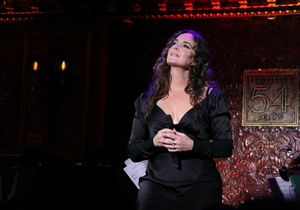 A massive blow was dealt to the world yesterday when the greatest contributor in the last sixty-four years to the art forms of musical theater, clubs, concerts, recordings and so much more left this plane. At the age of ninety-one, Stephen Sondheim passed suddenly from this earth, leaving communities theatrical and otherwise bereft. It was an impressive run but even though a nonagenarian, everyone just sort of believed that he would live forever. Didn't they? Didn't you? Because this guy did. Everyone has a Sondheim story - maybe about their first Sondheim show or the time they met him walking down the street, or the time he wrote a musical just for them. Everyone. Yesterday and today are the kinds of days when social media comes in handy - days when a Sondheimphile can scroll through their newsfeed and read those stories, and laugh and cry, and know that, as we mourn, no one is alone.
Broadway World Cabaret has collected some of our favorite nightclub performances, virtual offerings, and filmed concert clips to assist in the celebration of a life well-lived and an artistic community bestowed with an everlasting cannon of the most extraordinary musical stories, waiting to be told, on this day and for the rest of time.
1. Melissa Errico - Children and Art:
2. Billy Porter - Sunday:
3. Betty Buckley and Carol Maillard - Every Day A Little Death:
4. Telly Leung - Being Alive:
5. Donna Murphy - Send in the Clowns:
6: Blaine Alden Krauss - Losing My Mind:
7: Alexandra Silber - I Know Things Now:
8. Nathan Lee Graham - Could I Leave You?
9: KT Sullivan and Jeff Harnar - Our Time:
10. Karen Mason - Everything's Coming Up Roses:
11. Zac Fadler - Good Thing Going:
12. Cassi Mikat & Jayson Kerr - A Little Priest:
13. Alan Cumming - The Ladies Who Lunch:
14. Liz Callaway - What More Do I Need?
15. Jeremy Jordan - Another Hundred People:
16. Lea Salonga - Loving You:
17. Ari Axelrod - Cool:
18. Mary Testa - That Dirty Old Man:
19. Max von Essen - Take Me To The World:
20. Sutton Foster - Anyone Can Whistle/Being Alive:
21. Ann Harada, Thom Sesma, Kelvin Moon Loh and Austin Ku - Someone in a Tree:
22. Betsy Wolfe - Someone Woke Up:
23. Lindsay Mendez & Ryan Scott Oliver - Unworthy of Your Love:
24. Kelli Barrett - Sooner or Later:
25. Norm Lewis - No One Is Alone:
26. Linda Lavin - The Boy From...:
29. Julie Wilson - I'm Still Here:
30. Bernadette Peters - Goodbye For Now: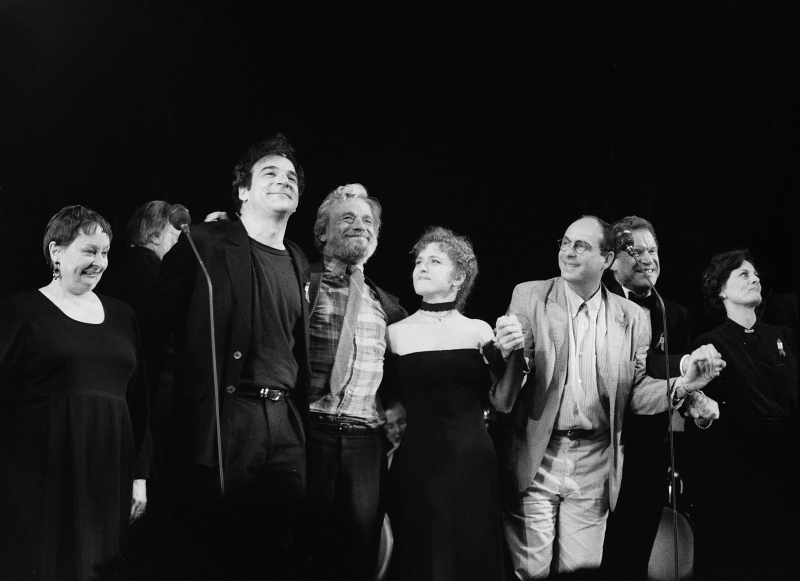 Photos by Stephen Mosher
Bonus video - Barbara Cook - Everybody Says Don't: