Stephen Mosher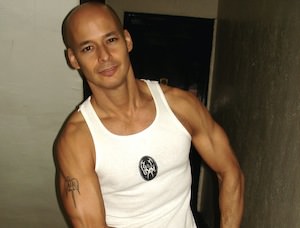 Stephen Mosher is the author of The Sweater Book (a collection of his photography featuring celebrated artists from the entertainment communities of New York, Los Angeles, and London), Lived In Crazy (a memoir about his colorful life and that of his family) and the upcoming Stephen Mosher Stories (a 'best of' collection of four decades of his photography).  He and his husband, actor Pat Dwyer, are the subjects of the romantic marriage equality documentary film Married and Counting (available on Amazon, Itunes, and Youtube).  Stephen was the Health and Fitness columnist for EDGE Magazine online and is occasionally a contributing writer for the entertainment website HOTCHKA.  Aside from his writing, Stephen's other passions are his work as a personal trainer and his family.  Instagram: @dozermosher  Twitter: StephenMosher1  Website: StephenMosher.com
MOST POPULAR ARTICLES
LAST 30 DAYS
BWW Review: GUNHILD CARLING and The Carling Family Bring True Vaudeville To Life at Birdland Theater
Posted: Dec. 26, 2021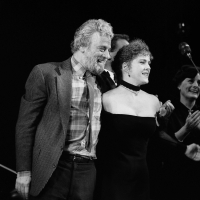 BWW Feature: Stephen's Sondheim (or How a Stranger Informed Five Decades of One Life)
Posted: Dec. 30, 2021


People To Watch In Cabaret and Concert In 2022
Posted: Jan. 1, 2022


BWW Feature: The Best of 2021 Cabaret, Club, and Concert
Posted: Dec. 31, 2021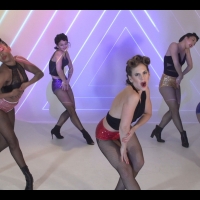 BWW Exclusive: Dawn Derow Releases Music Video From Album MY SHIP: SONGS FROM 1941
Posted: Jan. 4, 2022


A Look At The Winners of the Broadway World Cabaret Awards For 2021
Posted: Jan. 6, 2022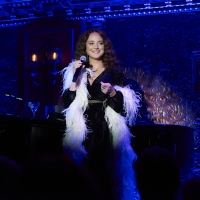 Photo Flash: Photojournalist Helane Blumfield Picks Her Favorites From The 2021 Year In Cabaret and Concerts
Posted: Dec. 28, 2021


LAST 365 DAYS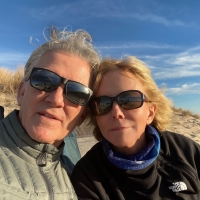 BWW Interview: Linda Purl And Patrick Duffy Take a Chance On Love And Win
Posted: Feb. 14, 2021


BWW Previews: PETE 'N' KEELY Reunites George Dvorsky & Sally Mayes in Live Stream from Paper Mill Playhouse
Posted: Feb. 8, 2021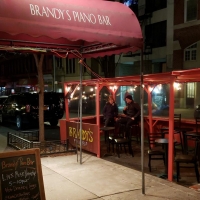 BWW Feature: At Brandy's Piano Bar The Show Must Go On, Come Snow or Come Shine
Posted: Jan. 28, 2021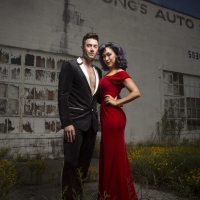 BWW Feature: Learn More About Some of Our Favorite Cabaret Couples
Posted: Feb. 13, 2021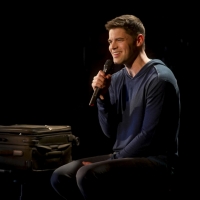 BWW Review: Jeremy Jordan CARRY ON Achieves New Heights In Storytelling
Posted: May. 1, 2021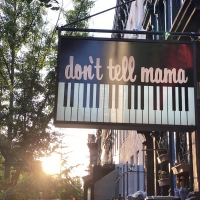 Famed Nightclub Don't Tell Mama Announces Re-Opening of Club for Indoor Dining and Performances
Posted: Mar. 29, 2021


BWW Review: GUNHILD CARLING and The Carling Family Bring True Vaudeville To Life at Birdland Theater
Posted: Dec. 26, 2021


BWW Review: With an Encore of Her BIRTHDAY BASH! at Feinstein's/54 Below Karen Mason Shines As Bright As Ever

January 21, 2022

When a much-delayed birthday concert finally premiered in November, the show sold out in record time. This week the folks who missed out had their lucky shot at joining in the celebration.
---
Photo Flash: LIFE HAS A FUNNY WAY: A JAGGED LITTLE PILL CAST REUNION CONCERT at Feinstein's/54 Below by Thomas Salus

January 21, 2022

The cast of Jagged Little Pill reunited last night for a special concert at Feinstein's/54 Below and Broadway World Cabaret photojournalist Thomas Salus was on hand to capture the SRO event.
---
Amy Beth Williams Returns to Don't Tell Mama with BEAUTIFUL MYSTERY: THE SONGS OF LEONARD COHEN February 19th

January 20, 2022

Renowned cabaret artist Amy Beth Williams returns to Don't Tell Mama with her critically acclaimed Leonard Cohen show.
---
BWW Review: With FAREWELL TO THE WEST at 54 Below Jonathan Savage Promises a Bright Future For Cabaret

January 19, 2022

With his solo show debut, Jonathan leaves it all on the stage, from his stories to his songs, from his art to his heart.
---
BWW Review: Rachel Wright Residency ONE NIGHT STAND at The Green Room 42 Welcomes A New Day In Cabaret

January 18, 2022

Celebrity sex and mental health therapist Rachel Wright combines sex positivity with Broadway music for a night like no other.
---
CABARET CONVERSATIONS With Michael Kirk Lane at 92Y Announces Guest Lineup For Upcoming Episodes

January 17, 2022

Michael Kirk Lane and 92Y have more great guests to hear from, as the streaming series starts a new year.
---
Photo Flash: Maria Wirries Brings Punk Rock To 54 Below In Concert Featuring Kelly McIntyre

January 17, 2022

Broadway musical theater actress Maria Wirries showed an edgier side to herself over the weekend in a very personal concert in Broadway's Living Room.
---
Christine Pedi Will Launch Green Room 42 Residency, A PEDI PARTY, On January 20th

January 16, 2022

There's a new girl in town and she's looking like Liza Minnelli ... some of the time.
---
BWW Review: Marvin Gayatgay Makes Impressive Cabaret Debut In THIS IS THE MOMENT at Urban Stages

January 14, 2022

Producer Craig Horsley spotted bass soloist Marvin Gayatgay on YouTube and gave him his first solo show. Horsley, clearly, has an eye for talent.
---
MetropolitanZoom Will Host Free Online Fan Appreciation Party

January 13, 2022

MetropolitanZoom creator Bernie Furshpan will be joined by Mrs. Furshpan, Joanne, in a fee online celebration of the fans that have MetropolitanZoom a hit.
---
BWW Review: JEANNA DE WAAL Reigns Supreme In Solo Show at Feinstein's/54 Below

January 12, 2022

It has been said that one should keep a sense of humor, especially about oneself, that it is a strength beyond all measure. On Monday night Jeanna de Waal proved that she does, indeed, have a sense of humor, for the Broadway veteran, late of the ill-fated DIANA, THE MUSICAL, spent much of her onstage time at 54 Below making fun of herself and her experience with the show that is already being called infamous.
---
Karen Mason Will Play Feinstein's/54 Below January 19th at 7 pm

January 10, 2022

Right off the heels of a series of December concerts, Karen Mason returns to 54 Below with a repeat look at her SRO show from November.
---
BWW CD Review: Meg Flather Soars Artistically and Emotionally with REACHING HIGHER

January 14, 2022

With her latest cd, Meg Flather touches on topics ranging from quarantine to feminism.
---
BWW Review: 54 SINGS BROADWAY'S GREATEST HITS! at Feinstein's/54 Below Starts 2022 Off Right

January 9, 2022

Scott Siegel's ongoing series shines in its first episode of the new year, as the troupe says goodbye to a friend.
---
Photo Flash: Orfeh Makes TEENAGE DREAM at The Green Room 42 Even Better For Ben Bogen And Audience Members

January 8, 2022

When an acting gig canceled due to covid, Ben Bogen had a chance to encore his show TEENAGE DREAM, and it was a perfect opportunity to invite Orfeh to play.
---
Photo Flash: BROADWAY THE CALLA-WAY! at Feinstein's/54 Below by Thomas Salus

January 6, 2022

Back at 54 Below with their pre-pandemic Sister Show, Liz and Ann are as charming and musical theatrical as ever.
---
Meri Ziev Will Encore NEW WORDS At Don't Tell Mama January 29 and 30

January 6, 2022

Florida-based cabaret performer and driveway concert sensation Meri Ziev returns to Manhattan with her debut club act NEW WORDS.
---
A Look At The Winners of the Broadway World Cabaret Awards For 2021

January 6, 2022

The annual Broadway World Audience Awards have been underway these last few months and the talents chosen as the audience favorites have been named. Here, Broadway World Cabaret takes a look at their work.
---
Christina Bianco Will Play Final New York Performance in January 8th 54 SINGS BROADWAY'S GREATEST HITS! at Feinstein's/54 Below

January 5, 2022

Christina Bianco is ready to go... to the British Isles - but not without one last night of music in Manhattan
---
Pangea Sends Up Flare For TWEED Theater Works

January 5, 2022

Pangea owner Stephen Shanaghan has opened his personal address book in an effort to help save a nearly four decade old theatrical establishment, asking for financial assistance for TWEED Theater Works.
---