Stephen Mosher - Page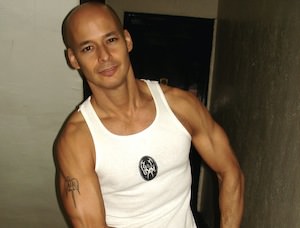 Stephen Mosher is the author of The Sweater Book (a collection of his photography featuring celebrated artists from the entertainment communities of New York, Los Angeles, and London), Lived In Crazy (a memoir about his colorful life and that of his family) and the upcoming Stephen Mosher Stories (a 'best of' collection of four decades of his photography). He and his husband, actor Pat Dwyer, are the subjects of the romantic marriage equality documentary film Married and Counting (available on Amazon, Itunes, and Youtube). Stephen was the Health and Fitness columnist for EDGE Magazine online and is occasionally a contributing writer for the entertainment website HOTCHKA. Aside from his writing, Stephen's other passions are his work as a personal trainer and his family. Instagram: @dozermosher Twitter: StephenMosher1 Website: StephenMosher.com
MOST POPULAR ARTICLES
LAST 30 DAYS
BWW Interview: Phil Geoffrey Bond of SONDHEIM UNPLUGGED at 54 Below
Posted: Dec. 19, 2020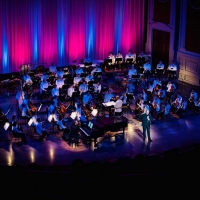 BWW Interview: Scott Coulter of SPOT-ON ENTERTAINMENT
Posted: Dec. 18, 2020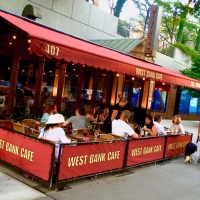 BWW Interview: Tom D'Angora of SAVE WEST BANK CAFE VIRTUAL TELETHON on Christmas Day
Posted: Dec. 20, 2020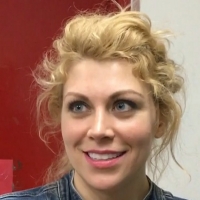 BWW Feature: Upright Citizens Brigade Actress Lauren Hobbs Wounded In Crazed Crime Spree
Posted: Jan. 8, 2021


BWW Interview: Eric Michael Gillett of COLORS OF CHRISTMAS The 2020 Benjamin House Holiday Gala
Posted: Dec. 16, 2020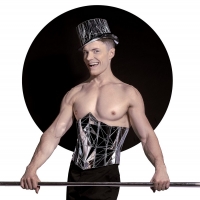 BWW Review: Kim David Smith A VERY WEIMAR CHRISTMAS at Club Cumming Serves Christmas In Black Satin
Posted: Dec. 23, 2020


BWW Review: BROADWAY PRINCESS HOLIDAY PARTY on 54 Below Premieres Enchants At Any Time Of Year
Posted: Dec. 24, 2020


LAST 365 DAYS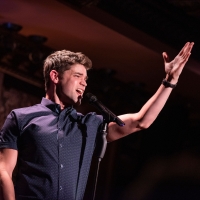 BWW Review: Jeremy Jordan Exceeds All Expectations with His New Show CARRY ON at 54 Below
Posted: Feb. 16, 2020


BWW Interview: Phil Geoffrey Bond of SONDHEIM UNPLUGGED at 54 Below
Posted: Dec. 19, 2020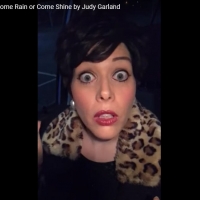 BWW Interview: Debbie Wileman Emerges As Virtual Virtuosa And Internet Inspiration
Posted: Apr. 19, 2020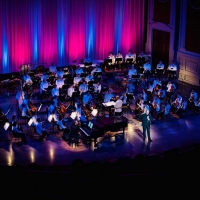 BWW Interview: Scott Coulter of SPOT-ON ENTERTAINMENT
Posted: Dec. 18, 2020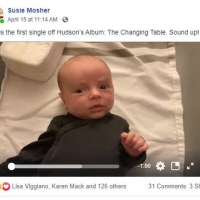 BWW Feature: Hudson Mosher Royaltey Gives Birth To Online Musical Movement With THE CHANGING TABLE
Posted: Apr. 21, 2020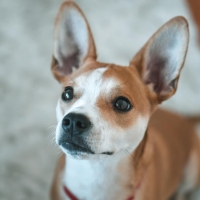 BWW Feature: Cabaret Critters
Posted: Nov. 25, 2020


BWW Feature: Betty Buckley Offers Facebook Page Eloquent Plea For Kindness
Posted: Jul. 25, 2020


BWW Feature: Birdland Jazz Club Plans Starry Benefit Concert Featuring Chita Rivera, Leslie Odom Jr., and Bill Clinton

January 15, 2021

Gianni Valenti, Jim Caruso and Tom D'Angora go into overtime trying to save Birdland from closure.
---
BWW Interview: Stephen Shanaghan And Kevin Malony of Pangea Restaurant and Cabaret

January 15, 2021

Between loyal local patrons, a Gofundme campaign, and the contributions of many Alt Cabaret stars, PANGEA is still hangin' in there after ten months of the global health crisis. Everyone is pitching in to do all they can to keep the beloved home of Alt Cabaret alive and well and living in the Lower East Side.
---
BWW Previews: Melissa Errico and Adam Gopnik Return With Second Concert in fi:af Series On January 28th

January 15, 2021

Any time Melissa Errico and Adam Gopnik get together one can expect a stimulating exchange of ideas and dialogue... but when Tedd Firth joins them, you can add musical entertainment supreme to the equation.
---
BWW Previews: John and Jessica and Julie Make January 15th VIRTUAL HALSTON Just Right

January 14, 2021

Julie Halston will welcome John Pizzarelli and Jessica Molaskey to her show this week, and you can bet there will be music...
---
BWW Feature: A Tapestry Of Cabaret

January 14, 2021

Thirty-three years later, these are the shows that Stephen Mosher remembers most vividly, from his first time in a Manhattan nightclub to the last night, on March 12th, 20202
---
BWW Previews: Broadway, Opera, Contemporary Folk Music All Represented On January 18th PAJAMA CAST PARTY

January 14, 2021

As the online version of Cast Party continues into the year, Mr. Caruso's net casts wide in a successful effort to stay inclusive with a true blue variety show.
---
Breaking News: Toni Tennille Joins Encore Screening of JOHN BUCCHINO GRATEFUL VIRTUAL CONCERT

January 12, 2021

After a well received debut, John Bucchino's fundraising virtual concert is back, this time with a legendary singer joining in on the merriment.
---
BWW Interview: Jessica Hendy of WITH BECKETT

January 12, 2021

They say you should write about what you know, and Jessica Hendy did just that. Well look at her now.
---
BWW Interview: Kevin Lamar Ferguson of KEVIN FERG & FRIENDS Featuring Music Video I WANNA BE A PRODUCER

January 13, 2021

With the creation of his live shows production company halted by the shutdown, Kevin Lamar Ferguson cut his suit to fit his cloth and is moving forward anyway, starting with a fabulous music video shot in NYC on a very cold day.
---
BWW Feature: Spotlight on Elizabeth Ward Land - A Video Library

January 12, 2021

Elizabeth Ward Land has appeared on Broadway and in regional theater, she has done film and television, she is a constantly working actress. But upon the club and concert stage, she is making many people happy with her inimitable vocal style, her flawless beauty, and her amazing grace.
---
BWW Interview: Ashley Kate Adams And Mitchell Walker of NO REVERSE RECORDS

January 11, 2021

With the start of a new year, two producers of different art have chosen to turn their friendship and their mutual experience into a new venture all their own.
---
BWW Feature: Upright Citizens Brigade Actress Lauren Hobbs Wounded In Crazed Crime Spree

January 8, 2021

Acknowledge by many as one of the sweetest people in the local entertainment industry, Lauren Hobbs recovers at home from a brain injury caused by a crazed man on a crime spree.
---
BWW Previews: Live Music Leads In January 11th PAJAMA CAST PARTY

January 7, 2021

It will be a night of song when Jim Caruso welcomes an entire guest lineup of musical artists.
---
BWW Interview: Carly Ozard of VOICES OF COLOR Concert Series Debuting January 15

January 6, 2021

With her new concert series, VOICES OF COLOR, Carly Ozard is ready to shine a light on some of her favorite musical artists and, hopefully, broaden the scope of their work lives.
---
BWW Interview: Ian McQueen of CABARET ON THE COUCH

January 5, 2021

Ian McQueen started CABARET ON THE COUCH as an online place for artists to commune and perform, and what he created is a cabaret communiity for 2021.
---
BWW Previews: Corinna Sowers Adler Appears In January 9th Online Benefit Concert LET ME SING AND I'M HAPPY

January 4, 2021

Award-nominated Sowers Adler seeks to serve scholarships in 2021 and she is raising the funds the best way she knows how - singing for her supper... and that of her students.
---
BWW Previews: Sean Patrick Murtagh To Present THE MARIO 100!

January 4, 2021

Sean Patrick Murtagh will present one hundred songs in twelve concerts in honor of what would have been Mario Lanza's one hundredth birthday.
---
BWW Previews: John and Julie go VIRTUAL on January 8th - Taglia and Halston, That Is

January 4, 2021

Two unique talents come together online when Julie Halston welcomes John Tartaglia to be her guest on the January 8th episode of VIRTUAL HALSTON.
---
BWW Review: SONDHEIM UNPLUGGED by 54 Below Premieres Makes Impressive Debut

January 3, 2021

The two-camera documentary concert film of the SONDHEIM UNPLUGGED series could lead to an all new venture for Phil Geoffrey Bond and his stable of supremely talented Sondheim singers.
---
BWW Interview: Thomas March of POETRY/CABARET

January 3, 2021

Poet and producer Thomas March is breaking new ground in small venue performing, and he has caught the attention of many who are interested in broadening their entertainment experiences.
---