A&E Network introduces the Robertsons, a Louisiana bayou family living the American dream as they operate a thriving business while staying true to their family values and lifestyle. Ask anyone in Louisiana and they'll tell you that the bayou state's favorite first family doesn't live in the governor's mansion but in the backwoods, where the Robertsons' rags-to-riches story is still unfolding. A homegrown mom-and-pop operation, Duck Commander has become a sporting empire by fabricating top-of-the-line duck calls and decoys out of salvaged swamp wood. This newly minted multimillionaire family is kept in line by business-savvy Willie, who runs Duck Commander with the help of his brother Jase, their respective wives Korie and Missy, patriarch and founder of the company, Phil, and uncle Si. Together they run a booming business that employs half their neighborhood, but at the end of the day, you can find the whole family around matriarch Kay's dinner table. Each episode brings a new set of challenges, met with a special brand of Southern know-how and a down-home sense of humor. This season on Duck Dynasty: Sadie attempts to get her driver's license; John Luke starts dating, but Phil won't let the teenage lovebirds out of his sight; Si gets fed-up with the duck call business and quits; the whole family pulls together and enters the local tractor race competition with a supped' up racing machine; Kay asks Phil to build a playhouse for their granddaughters but he "looses" the directions; Willie takes a by-any-means-necessary approach to losing weight for his high school reunion; and Si is conned into a pricey purchase at the used car lot.
Latest Articles About Duck Dynasty on A&E

Sneak Peek - Stephen Baldwin Aims to Bridge America's GAP in New TV Show
by TV News Desk - November 22, 2017
Actor and producer Stephen Baldwin is hitting the road with his friend Max Keiser in a newseries on RT, a global TV news network, called 'Great American Pilgrimage...The GAP.'...

Find Out What Is Coming To Hulu In January
by BWW News Desk - December 15, 2017
TV Guide shared the list of what is all coming to Hulu next month. Read the full article here!...

LITTLE EYOLF to Make UK Premiere
by BWW News Desk - March 21, 2018
The National Theatre of Norway returns to the UK for the first time in 18 years with Little Eyolf, one of Ibsen's major but rarely performed prose plays. Director Sophie Jupither puts the child Eyolf at the centre in this production, probes the complex question of how our children fit within our adu...

Guitar Virtuoso & Composer KOMIE To Release AFTERGLOW This Summer
by BWW News Desk - April 12, 2018
Guitar virtuoso and composer Komie has already enjoyed a successful career creating music for hundreds of hit shows including Ozzy Osbourne's World Detour, Marley & Me, NASCAR, Dateline, Late Show With Stephen Colbert, Duck Dynasty and The Amazing Race. His music has been featured in advertising cam...

The 3 Redneck Tenors Come To Flat Rock Playhouse
by BWW News Desk - April 23, 2018
Coming this May, Flat Rock Playhouse presents the 3 Redneck Tenors, a musical comedy where Duck Dynasty goes to Carnegie Hall! The 3 Redneck Tenors were top finalists on "America's Got Talent" and have been delighting audiences with their vocal prowess....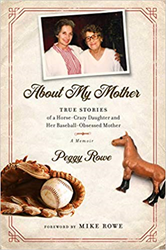 Mike Rowe's Mom Writes Humorous Memoir; Temporarily Trumps Woodward...
by BWW News Desk - September 11, 2018
...

Crowdfunded Series THE CHOSEN Gets Green-Light, Selects Texas to Film in November
by BWW News Desk - September 26, 2018
VidAngel, the market-leading entertainment company celebrated for offering parents technology empowering families to skip and mute unacceptable scenes on Netflix, Amazon Prime, HBO, Roku, Apple TV, and Fire TV, and for its original, family-friendly content created through VidAngel Studios, is announ...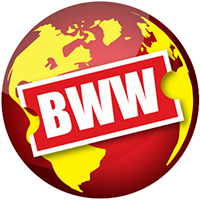 Country Singer Claudia Hoyser Returns To The Iridium
by BWW News Desk - January 18, 2019
Emerging American Country Artist Claudia Hoyser will perform live at The Iridium Monday, January 28th at 8:00 PM. You can expect sass with class while you vibe to down home inspired country roots with Claudia and her 5 piece band. The evening's performance will include a mix of originals, country cl...

COUNTRY DAZE to Debut on FYI Channel
by TV News Desk - March 25, 2019
With hilarious moments and memorable characters, 'Country Daze' is destined to become a habitual staple with viewers. Come find out what it takes to run EverythingCountry.com, a member of the Country Music Association, (CMA). ...

Review Roundup: Critics Weigh in on ROSMERSHOLM
by Review Roundups - May 07, 2019
Rosmersholm began performances at the Duke of York's Theatre on April 24th, celebrating opening night on May 2nd. Let's see what the critics had to say....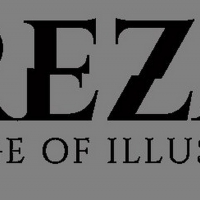 FSCJ Artist Series Presents REZA, EDGE OF ILLUSION April 3, 2020
by BWW News Desk - September 11, 2019
Don't expect rabbits out of hats! Reza's current tour, coming to Jacksonville's Times-Union Center April 3, 2020 at 8 p.m., transports concert level lighting & production merged with the most incredible cutting-edge magic in existence today. Reza has garnered a world-wide buzz and loyal fan base wit...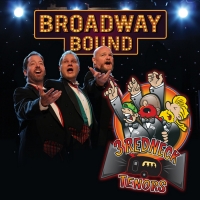 America's Got Talent's 3 Redneck Tenors Bring Down Home Laughs To The Strand
by BWW News Desk - January 03, 2020
The 3 Redneck Tenors will be bringing Broadway to Marietta with 3 Redneck Tenors: Broadway Bound at the Earl and Rachel Smith Strand Theatre on January 11-12, 2020. Based out of Dallas, TX, the Tenors have been seen as top 10 finalists on America's Got Talent, on Larry The Cable Guy's Only in Americ...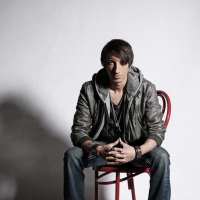 REZA: EDGE OF ILLUSION Comes to Van Wezel
by BWW News Desk - March 09, 2020
Making his Sarasota debut on Saturday, April 11 at 7:30 p.m., Reza takes the art of illusion to a new level, delivering his rock concert style magic show to the Van Wezel stage. Tickets are on sale now....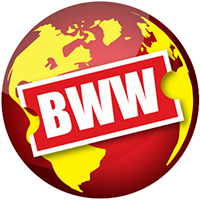 Illusionist Reza Kicks Off First Performance On Van Wezel's Main Stage Since March 2020
by BWW News Desk - December 14, 2020
The Van Wezel has announced the first show on the main stage since its March 2020 closure. World-class entertainer and illusionist Reza will bring his rock concert style show, "Edge of Illusion," to a socially distanced audience at the Hall on Monday, January 25, 2021 at 7 p.m. ...