Review: HURRICANE BIANCA: FROM RUSSIA WITH HATE at SVA Theatre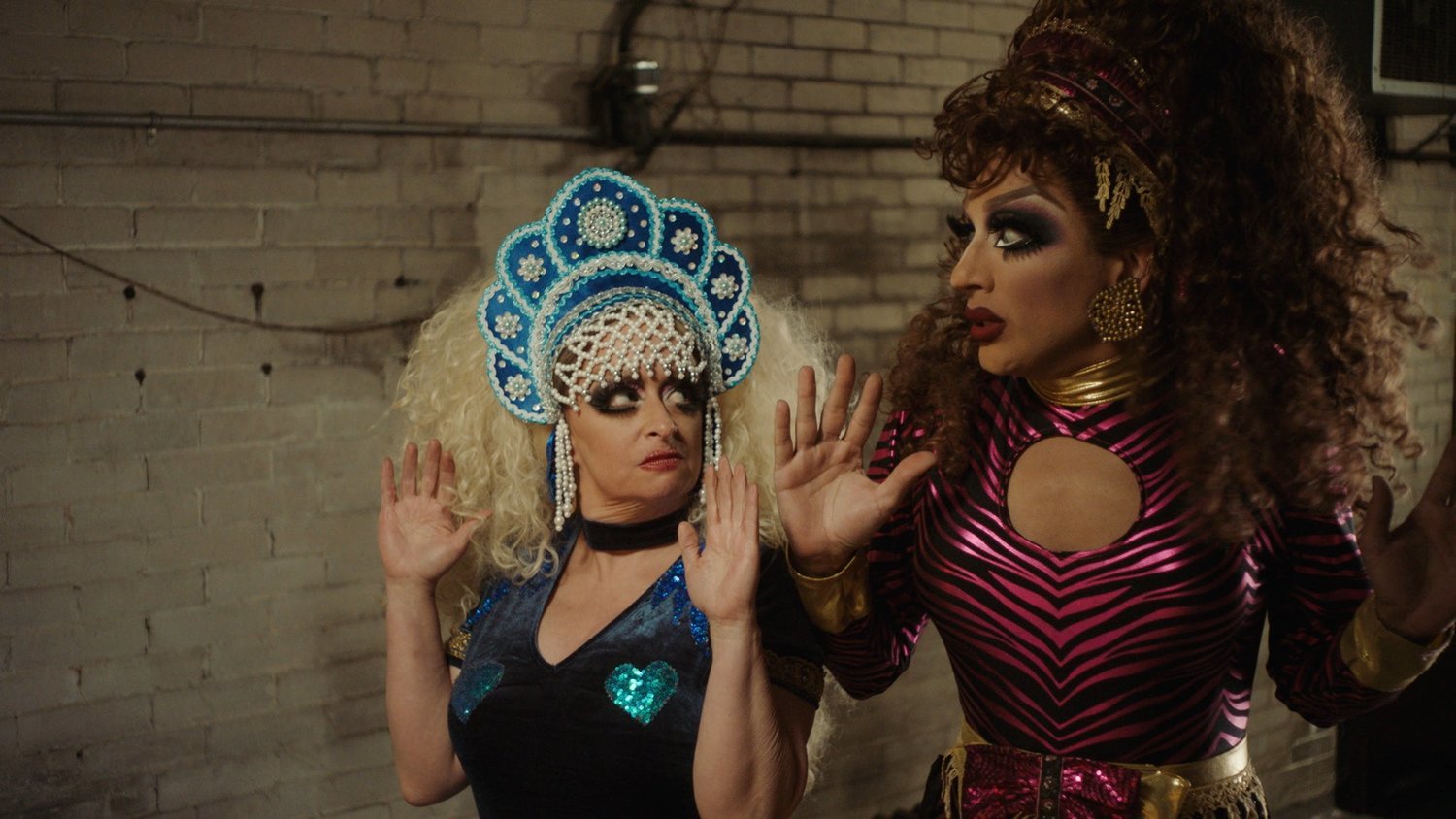 During a torrential downpour on a Tuesday evening in NYC, the real storm was happening at SVA Theater in Chelsea for the premiere of Hurricane Bianca: From Russia With Hate. This over-the-top, riotous romp has even more laugh-out-loud hysterical antics than the first feature. The continuation of Bianca Del Rio's adventures with opposition glitters with a who's who of the top stars in drag and comedy, as if SNL and RuPaul's Drag Race threw an alumni reunion in the Soviet Union!
Following a cheeky on-the-nose nod to James Bond in the opening credits and a recap of the scandals and success stories from the first film, we find disgraced former Vice Principal Deb (Rachel Dratch, in one of her most outrageous comedic personas) in her jail cell.
She is released from prison but not free from her rage-fueled vendetta against Bianca Del Rio (Roy Haylock), akin to the nonsensical, unjustified hatred of LGBTQ and (insert your group here) people, which the film hilariously exploits the ridiculousness of. "I didn't pray to Trump every night to live in a trans toilet!" she laments. With her deflated-breasts daughter Carly (Molly Ryman), Deb hatches a plan to send Bianca to a place where gays are even more despised than in rural Texas. Since Saudi Arabia was out of the range of possibilities, she settled for Russia.
But Bianca has put her wig in a box and settled into a quiet life as a mild-mannered teacher, Richard Martinez. That is, until his New York pals Rex (Doug Plaut) and Stephen (D.J. "Shangela" Pierce) come crashing through town. The adorably childlike, yet dangerously dim Rex is left in the schoolteacher's care while Stephen chases Hollywood ambitions and drag superstardom. When an offer for Bianca to accept a teaching award and cash prize comes in the mail, Richard (with Bianca's gear in a bag) and Rex are whisked away to start their Soviet story without the bat of a lash at any fishiness.
Of course, Russia isn't as welcoming as expected, and there's Deb and her daughter to ensure Bianca and crew's downfall. Friends (and foes) are gathered along the way, including: RuPaul's Drag Race Season 7 sensation Brian "Katya" McCook, in a dual-gendered role most befitting for their talents and toughness and Dot-Marie Jones as the vicious Svetlana, with campy cameos from Wanda Sykes, Kristen Johnston, Cheyenne Jackson, Janeane Garofalo, drag's court jester, Lady Bunny (as well as other drag royalty), and a whole jailhouse full of "prison realness."
Beyond all of the lipstick, lashes and sass, there's a big heart (just like Bianca Del Rio's creator and alter ego, Roy Haylock) and a sweet story about friendship, cooperation, setting aside and seeing past each other's differences, and making a Molotov cocktail of Stolichnaya Vodka lemonade, with a dash of attitude, pinch of mischief and cup of glam, when life hands you lemons.
Screenwriter Derek Hartley does a marvelous job of turning the razor-sharp rips and quick witted remarks that drag comedians are famous for into actual dialogue but it's the cast and collaborative spirit of the whole production that makes this movie magical.
Haylock praises director and longtime friend Matt Kugelman, for encouraging and believing in him enough to make this a reality - twice and counting! Kugelman relayed that the concept for Bianca in Russia was being incubated around the time of the first film, years ago, when there were reports of beatings of LGBTQ people there, but they decided to set it more locally in Texas. Then, as the second film was being planned, the direness of the situation in Russian was exacerbating, not only for gays but around the various scandals that surrounded (and still do) the elections, which made Russia a rich comedic territory to explore that fact that, as Haylock says somberly, "Hate and ignorance is worldwide and universal."
What is most universally felt in the film is the playfulness and spirit of collaboration. Haylock loved getting the chance be in many more scenes with Dratch this time around and was delighted by all the guest stars, "Though most of us never had scenes together," he quipped. Even an Executive Producer, George Smallwood, who knew Roy from youth in New Orleans, got his kin together to support the film as a group. It's truly a friends and family affair and that joy and camaraderie is heartily felt.
Funny thing is, Roy Haylock, RuPaul's Drag Race winner, LGBTQ champion and the creator of drag icon - Bianca Del Rio - never intended the way of the wig to be his path to success. As an actor who worked with costumes and coifs, he sort of just fell into it - and the rest is history!
These are incredibly exciting, changing times where a drag hobby can catapult an actor into their film career. No doubt with the buzz around this Hurricane, both Bianca and Haylock, will be getting plenty more light, cameras and action!
The film will be available worldwide on VOD platforms and in select US theaters on May 18, 2018.