Cindy Sibilsky
Cindy Sibilsky is a Broadway, Off Broadway, U.S. and international Producer, Tour Producer, Marketing/PR Director and theatre, film, arts & culture and travel writer/reviewer specializing in global cultural exchange and accessible, universally appealing entertainment. She is devoted to bringing the best shows and companies from around the world to the U.S. and U.S. and global companies and shows on international tours and beyond or call attention to their work through featured reviews. For Broadway World, Cindy covers Dance, Theatre, Music, Film, Cabaret, and International special features. She is the Regional writer/reviewer for Panama, opening up the region to the world's stage. She writes for numerous outlets including several international publications and her writing has been translated into Arabic, Spanish, Chinese and Japanese. For more information on her company, InJoy Entertainment: www.injoyentertainment.com
MOST POPULAR ARTICLES
LAST 30 DAYS
BWW Review: AKRAM KHAN'S GISELLE at BAM's Howard Gilman Opera House
Posted: Jun. 12, 2022


LAST 365 DAYS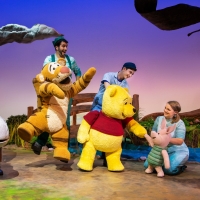 BWW Review: WINNIE THE POOH: THE NEW MUSICAL STAGE ADAPTATION at The Hundred Acre Wood Theatre at Theatre Row
Posted: Nov. 15, 2021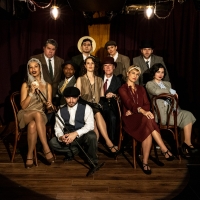 BWW Review: TAMMANY HALL at SoHo Playhouse
Posted: Nov. 8, 2021


BWW Review: ALVIN AILEY AMERICAN DANCE THEATER: BATTLE 10TH ANNIVERSARY at City Center
Posted: Dec. 11, 2021


BWW Review: COMPLEXIONS CONTEMPORARY BALLET: SNATCHED BACK FROM THE EDGES at The Joyce Theater
Posted: Nov. 23, 2021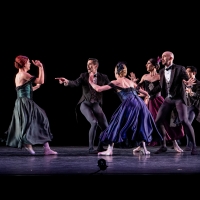 BWW Review: LES BALLETS TROCKADERO DE MONTE CARLO at The Joyce Theater
Posted: Dec. 17, 2021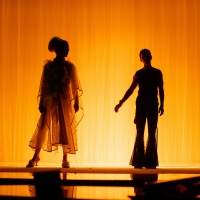 BWW Review: ONLY AN OCTAVE APART at St. Ann's Warehouse
Posted: Oct. 2, 2021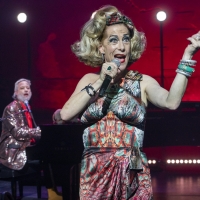 BWW Review: KIKI AND HERB SLEIGH at Harvey Theater At BAM Strong
Posted: Dec. 2, 2021


BWW Review: AKRAM KHAN'S GISELLE at BAM's Howard Gilman Opera House

June 12, 2022

Akram Khan's Giselle leaves one speechless, breathless and gasping for air. The piece transcends the rigidity of any genre or style and elevates the story of heartache and consequences to a spiritual level. It's a testament to the possibilities of the human mind, body and spirit. Talking about it could never do it the justice it merits. It must be witnessed and allowed to wash over you, sink beneath the surface, and enter your soul. Giselle is the art that wakes up the dead parts inside of you and kindles them back to life again.
---
BWW Review: CONTEMPORARY DANCE FESTIVAL 2022: JAPAN + EAST ASIA at Japan Society

January 17, 2022

Four groups from Japan, Korea & Taiwan presented two epic evenings at Japan Society on January 14 & 15. From freestyle moves in the lobby to cinematic butoh, and from the use of humor & technology to make monotonous choreography thrilling to combining dance and physics through the journey of an electron, East Asian dance is innovative & inspiring.
---
BWW Review: HARD TO BE SOFT — A BELFAST PRAYER at Irish Arts Center

January 16, 2022

You don't have to be from Belfast to appreciate the themes explored through raw physicality in Oona Doherty's Hard to Be Soft — A Belfast Prayer. Any "city body" possessing collective trauma from an urban environment will recognize and relate to the thick shells worn to conceal perceived weakness.
---
BWW Review: LES BALLETS TROCKADERO DE MONTE CARLO at The Joyce Theater

December 17, 2021

Nightcrawlers (NY Premiere) is a moody piece showcasing three couples in hot pursuit filled with passion, drama, and stunning choreography by Peter Anastos. The performance is as uproariously funny as it is dazzling to watch, they fling themselves at each other, swap partners, fly through the air, trot like a pony, and are swept across the floor.
---
BWW Review: ALVIN AILEY AMERICAN DANCE THEATER: BATTLE 10TH ANNIVERSARY at City Center

December 11, 2021

The season features premieres, favorites, and a "greatest hits" retrospective of Robert Battle's choreography. Battle 10th Anniversary is a sample platter of current Artistic Director River Battle's decade in that role. Like a master chef, the selections of his dance offerings spanning ten years are palatable and varied yet complimentary. 
---
BWW Review: KIKI AND HERB SLEIGH at Harvey Theater At BAM Strong

December 2, 2021

The kooky Christmas show marks the pair's return to the boisterous characters, a boozy aging chanteuse, Kiki, and her loyal accompanist, Herb. In SLEIGH, traditions are turned upside down. Don't expect a Christmas revue. Many of the songs are Christmas-adjacent or Christmas-obscure, but they suit the myriad moods of the season remarkably well.
---
BWW Review: COMPLEXIONS CONTEMPORARY BALLET: SNATCHED BACK FROM THE EDGES at The Joyce Theater

November 23, 2021

While watching SNATCHED BACK, it hit me; Complexions is the ultimate American Contemporary Dance company. The choreography, choices, and dancers are diverse, raw, honest, emotional, proud, and full of attitude. The movements and music speak the truth of humanity and the concerns of today. Complexions is unparalleled and unabashedly all-American.
---
BWW Review: WINNIE THE POOH: THE NEW MUSICAL STAGE ADAPTATION at The Hundred Acre Wood Theatre at Theatre Row

November 15, 2021

Winnie the Pooh: The New Musical Stage Adaptation is magical, sweet as honey, and full of humor. It's a wholesome, delightful, enchanting piece of theatre for the young and young at heart to celebrate the seasons, friendships, adventures, and the wonders of the imagination.
---
BWW Review: TAMMANY HALL at SoHo Playhouse

November 8, 2021

Tammany Hall is an immersive theatrical time machine that transports the audience to New York Election Night in 1929. The setting is Club Huron, the actual Tammany Hall clubhouse that is now SoHo Playhouse, where performers portraying real historical characters guide attendees through 15 rooms as scandal, corruption, and intrigue are revealed.
---
BWW Review: ONLY AN OCTAVE APART at St. Ann's Warehouse

October 2, 2021

The combined talents of Bond and Costanzo compliment and increase the level of artistry and ability in each other. There's a perfect balance and harmony between them. Both performers can comfortably transition from hysterical comedy to heartfelt emotions, make you laugh one moment and cry the next, but never lingering in one place too long. 
---
BWW Review: A THOUSAND WAYS (PART ONE): A PHONE CALL & (PART TWO): AN ENCOUNTER at The Public Theater

June 29, 2021

In 600 Highwaymen's A Thousand Ways (Part One: A Phone Call) and (Part Two): An Encounter, you and a stranger are the show. Through a series of seemingly impersonal questions with an unknown person, these intimate encounters force you to examine your emotions and how connections, or lack thereof, during this time have affected you.
---
BWW Review: PERSOU Pursues Eternal Spring at The Cell Theatre

June 1, 2021

One Whale Tale's Persou transforms The Cell Theatre in Chelsea into the Temple of Aphrodite and invites audiences into a sensual, immersive experience celebrating the beauty and bounty of spring. The interactive theatrical event is extended through June 12th.
---
BWW Review: TAXILANDIA Takes a Ride Through Bushwick

April 19, 2021

In Taxilandia — a solo show that a maximum of three audience members at a time watch from the backseat of a cab — Modesto Flako Jimenez is the charismatic guide unveiling the hellish and heavenly aspects of Bushwick's past, present, and uncertain future.
---
BWW Review: SOCIAL! THE SOCIAL DISTANCE DANCE CLUB at Park Avenue Armory

April 19, 2021

David Byrne is no stranger to creating theatre, quirky immersive experiences, or ushering people to the dance floor. So perhaps it's fitting that he's acting as a Pied Piper for a return to all three in SOCIAL! The Social Distance Dance Club at Park Avenue Armory.
---
BWW Review: 'FROM AFRICA' LEAPS ACROSS THE SCREEN at THE 39TH BATTERY DANCE FESTIVAL

September 1, 2020

All of these companies were planning to premiere their works live in the U.S. this year but shifted to adapt. One takeaway is clear, the continent of Africa is producing some of the most exciting and innovative dance worldwide while remaining true to their roots. From Africa at Battery Dance Festival is available to watch online through August 30.
---
BWW Review: In QUINCE, Live Theatre Blooms at The People's Garden in Bushwick

August 23, 2020

Quince may not have been ground-breaking or earth-shattering, it was quirky, charming, celebratory, and delightful, filled with sincerity and warmth. The grassroots style and non-pretentious 'let's put on a show!' vibe was welcoming, refreshing, and well-suited to the surroundings.
---
BWW Interview: Legendary Japanese Theatre Artist Hideki Noda on ONE GREEN BOTTLE at La MaMa ETC

March 9, 2020

Hideki Noda's powerfully dynamic, physically demanding, utterly engaging and thoroughly entertaining works have been seen across the world's stage and now he returns to one of the most significant homes of the underground theatre movement in NYC -- The Ellen Stewart Theater at La MaMa -- in One Green Bottle, playing from February 29-March 8th. The three-person gender-swapping show puts an absurdist spin on the current self-driven, self-obsessed 'selfie' society. One Green Bottle is unmissable, uproariously hysterical and absolutely delightful with depth that lingers long after the last 'one green bottle should accidentally fall...' as the song goes.
---
BWW Review: MEDEA for Modern Times Seeks to Shed Light on Dark Acts at Harvey Theater at BAM Strong

February 19, 2020

The astounding, unnerving and transfixing new production of Medea, set in present times and starring the real-life couple with a pair of boys of their own -- Bobby Cannavale and Rose Byrne -- written and directed by Simon Stone, now playing at Harvey Theater at BAM Strong on an extended run through March 8th, leaves the audience pondering and works backward to attempt to shed light on the process that could lead to such inconceivable atrocities.
---
BWW Review: COMPLEXIONS, THE ROCKSTARS OF BALLET, TACKLE LENNY KRAVITZ at Joyce Theater

February 7, 2020

Winter in New York City is not known for being particularly steamy (though the unseasonably mild weather this year gives one reason to pause), but there is always Complexions Contemporary Ballet's season at the Joyce Theater to turn up the heat to a feverish, sweltering boiling point! For the 26th season, the company revived recent seminal works -- Bach 25 and Woke -- alongside favorites spanning from 1994 to a brand new solo in Essential Parts, which acted as a 'Greatest Hits' compilation for the ever-evolving, always revolutionary dance troupe. This year also marked the World Premiere of their latest exploration of the full canon of a particular musician's oeuvre -- Love Rocks featuring the music of the iconic Grammy-winning rockstar, Lenny Kravitz. For patrons unable to attend all programs, FOMO (fear of missing out) syndrome is understandable, but for those who are highly familiar with the group's work or only getting their first taste, Program C -- which featured the latter two mentioned -- was the most delectable sampling of Complexions offerings old and new. The fascinating thing about such juxtapositions is that, in seeing the latest creations from 2020 side-by-side with choreography premiered in the early 1990s, it is remarkable to note how the level of innovation, depth of emotion and current relevance remains the same. It's a reminder that timeliness and timelessness can coexist, given the right mediums and masters. The genius of legendary Co-Founders, Co-Artistic Directors Desmond Richard and Dwight Rhoden (also the Principal Choreographer) cannot be underestimated. Indeed, it has not. They have both achieved phenomenal success and longevity, been lauded as trailblazers and received numerous accolades from peers, critics and audiences alike since they burst on the dance scene. It's no wonder that they have utilized the music of David Bowie, Stevie Wonder, Kendrick Lamar and Lenny Kravitz to tell their stories through bodies in motion -- they are rockstars themselves!
---
BWW Review: UNDER THE RADAR: FEOS & THE SHADOW WHOSE PREY THE HUNTER BECOMES at The Public Theater

January 20, 2020

Mid-January in New York City does not appear to be a particularly romantic or momentous time of year for The Big Apple. The Christmas decorations have come down (most of them at least) and the holiday revelers and hoards of tourists have retreated, getting on with their own lives for the start of a new year -- and in this case, a new decade -- during a very tumultuous time where everything matters and nothing, especially in the arts, feels arbitrary.
---