LIVE FROM HERE WITH CHRIS THILE Confirms Guest Lineup for Performance at LA's The Wiltern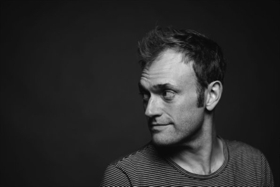 Live from Here with Chris Thile confirms the guest lineup for its performance in Los Angeles at The Wiltern on February 1 as well as shows in Durham, Chicago and Detroit. The shows feature special guests Jenny Lewis, Andrew Bird, Sarah Silverman, Lord Huron, Jason Isbell, Death Cab for Cutie, Tank and the Bangas, Eighth Blackbird and more.
See below for full details on this season's schedule.
Durham's Durham Performing Arts Center on January 19
Death Cab for Cutie
Death Cab for Cutie is an American alternative rock band formed in Bellingham, Wash., in 1997. The band is composed of Ben Gibbard, Nick Harmer, Jason McGerr, Dave Deppe and Zac Rae. Death Cab for Cutie rose from being a side project to becoming one of the most exciting groups to emerge from the indie rock scene of the '00s. They have been nominated for eight Grammy Awards, including Best Rock Album for their 2015 release, Kintsugi. Their ninth studio album Thank You for Today was released on August 17, 2018.
Tank and the Bangas
Originating in New Orleans, Tank and The Bangas have all the qualities that relate them to the city that birthed them but a flair that separates them as well. Their performances range from being one of the most energetic shows you'll ever see to a gospel tent in Mississippi. Rummaging through their sound like a thrift store hippie, you'll find the Bangas to provoke a musical reference of rhythmic soul and spoken word among other genres such as rock, gospel, funk and folk. Combining the various musical techniques among the Bangas, coupled with the instilling play on lyrics from the lead vocalist, Tank and The Bangas have quilted a unique sound that singles them as one of the most distinctive groups to come out of New Orleans. The group has graced the cover of one of New Orleans most recognized magazines, OffBeat and recently won band of the year at the New Orleans' Big Easy Awards. The group has opened for acts such as LiAnne LaHavas, PJ Morton, Galactic, Big Freedia, The Revivalist and The Soul Rebels. Most recently the band was named 2017 NPR Tiny Desk Contest winners.
Nore Davis is a New York-based comedian who delivers an energetic performance filled with witty quips and sharp punch lines, combined with an amazing stage presence. He has appeared on Comedy Central's Inside Amy Schumer, HBO's Last Week Tonight, MTV's Nikki & Sara Live, Sasheer Zamata's Play Time, The Artie Lange Show, HBO's Boardwalk Empire and will appear in the upcoming feature Go/Don't Go in 2019. His standup can be seen on Conan, and he has appeared in many videos on College Humor and was featured on WNYC's 2 Dope Queens Podcast with Phoebe Robinson & Jessica Williams. Davis also wrote on Seriously.tv and on Jessica Williams' Comedy Central pilot. His self-produced Amazon special You Guys are Dope is out now and his upcoming album, Too Woke, will be out on November 23 (Black Friday), 2018 on Blonde Medicine.
Chicago's Symphony Center on January 26
Jason Isbell has become one of the most respected and celebrated songwriters of his generation. He possesses an incredible penchant for identifying and articulating some of the deepest, yet simplest, human emotions, and turning them into beautiful poetry through song. Isbell sings of the everyday human condition with thoughtful, heartfelt and sometimes brutal honesty. His last two studio albums, The Nashville Sound and Something More Than Free, both won Grammy Awards for Best Americana Album & Best American Roots Song.
This October, Isbell and his band, the 400 Unit, released Live From The Ryman, a stunning collection of tracks primarily recorded during the group's six sold-out nights at Nashville's legendary Ryman Auditorium in 2017. Rolling Stone remarked that the live album is "easily among the finest of the past decade, in any genre."
Eighth Blackbird
Eighth Blackbird began in 1996 as a group of six entrepreneurial Oberlin Conservatory students. The sextet has commissioned and premiered hundreds of works by composers both established and emerging, and have perpetuated the creation of music with profound impact, such as Steve Reich's Double Sextet, which went on to win the 2009 Pulitzer Prize. The ensemble's extensive recording history, primarily with Chicago's Cedille Records, has produced more than a dozen acclaimed albums and four Grammy Awards for Best Small Ensemble/Chamber Music Performance, most recently in 2016 for Filament. Longstanding collaborative relationships have led to performances with some of the most well regarded classical artists of today from heralded performers like Dawn Upshaw and Jeremy Denk, to seminal composers like Philip Glass and Nico Muhly. In recent projects, Eighth Blackbird has joined forces with composers and performers who defy the persistent distinction between classical and non­classical music, including works by The National's Bryce Dessner and Arcade Fire's Richard Reed Perry, and performances with Justin Vernon of Bon Iver, My Brightest Diamond frontwoman Shara Nova, Will Oldham aka Bonnie "Prince" Billy and Iarla Ó Lionáird of The Gloaming, among others.
Los Angeles' The Wiltern on February 1
Jenny Lewis
Jenny Lewis has confirmed her highly anticipated return with her fourth solo album, On The Line, out spring 2019 on Warner Bros. Records. Since releasing 2014's critically acclaimed The Voyager- which NPR likened to "California sunshine glinting off the Pacific Ocean, steeped in the West Coast pop sounds of the 1970s"- Jenny Lewis has been plotting her highly anticipated return. Between headlining dates around the globe and stealing the show at Newport Folk Festival 2018, not to mention captivating audiences as special guest of Beck at Madison Square Garden, Jenny has been fastidious in recording brand new material. Featuring a who's who of supporting players including Beck, Benmont Tench, Don Was, Jim Keltner, Ringo Starr and Ryan Adams among others and recorded at the distinguished Capitol Studios, On The Line will no doubt be a triumphant and irresistible highlight of 2019.
Andrew Bird
Andrew Bird is an internationally acclaimed multi-instrumentalist, vocalist, whistler, and songwriter who picked up his first violin at the age of four and spent his formative years soaking up classical repertoire completely by ear. He has released 13 albums to date and performed extensively worldwide.
Sarah Silverman
Two-time Emmy Award winner Sarah Silverman is one of the most versatile talents in entertainment. Silverman recently reprised her role of "Vanellope" in Golden Globe nominated Wreck it Ralph 2: Ralph Breaks the Internet and continues to lend her voice to the Emmy Award-winning Fox animated series Bob's Burgers and is a part of Jash. Her additional film credits include Battle of the Sexes, I Smile Back, The Book of Henry, Popstar: Never Stop Never Stopping, Ashby, A Million Ways to Die in the West, Take This Waltz, Gravy, Peep World, I Want Someone to Eat Cheese With, The School of Rock, There's Something About Mary, The Way of The Gun and Wreck It Ralph.
On stage, Silverman continues to cement her status as a force in stand-up comedy. In May 2017, she released her latest standup special A Speck of Dust on Netflix, which culminated in two Emmy Award nominations and a Grammy Award nomination. In September 2014, Silverman released the special as an audio album through Sub Pop Records, which went on to receive a 2015 Grammy Awards nomination for "Best Comedy Album." In 2010, she released her first book, a memoir called The Bedwetter: Stories of Courage, Redemption, and Pee. The book went on to become a New York Times Bestseller.
Detroit's Detroit Opera House on February 23
Lord Huron
Originally a musical and visual solo project by Michigan-native-turned-Angeleno Ben Schneider (singer, songwriter and producer), Lord Huron now includes members Mark Barry (percussion), Miguel Briseño (bass) and Tom Renaud (guitar). After a pair of independent EPs, Lord Huron released two full-length albums Lonesome Dreams (2012) and Strange Trails (2015) on IAMSOUND Records, followed by the release of their latest album Vide Noir (2018) on Whispering Pines / Republic Records. Vide Noir continues to receive widespread critical praise-NPR Music calls it "Cinematic," while SPIN adds, "Vide Noiradds touches of garage-rock distortion to a narrative of love and fortune found, inspired by classic pulp fiction writers like Raymond Chandler and illuminated by a mysterious emerald glow. It's the spookiest entry yet in a growing catalog of the atmospheric, the melodic and the arcane." After appearing in the hit Netflix show "13 Reasons Why" the band's song "The Night We Met" (from Strange Trails) was officially certified Platinum in January 2018.
Over the past two years, Chris Thile has brought his eclectic mix of music and guests to Live from Here, appealing to curious music fans. As the creative force, Thile continues to retool and shape the weekly live public radio performance. This year, he's added new talent to the mix with a focus on providing an even better experience for live and radio listeners of the show, which has increased its listenership among young listeners, ages 18-44, including a 22 percent gain for those ages 25-34.
Live from Here is produced by American Public Media. Audio and video clips, along with scripts, photos and further information about Live From Here with Chris Thile can be found at www.livefromhere.org.
LIVE FROM HERE WITH CHRIS THILE SCHEDULE
January 19-Durham, NC-Durham Performing Arts Center*
January 26-Chicago, IL-Symphony Center*
February 1-Los Angeles, CA-The Wiltern*
February 23-Detroit, MI- Detroit Opera House*
March 2-Minneapolis, MN-State Theatre*
March 9-New York, NY-Carnegie Hall*
March 16-St. Paul, MN-Fitzgerald Theater*
April 6-Dallas, TX-Winspear Opera House*
April 13-New York, NY-The Town Hall
April 20-New York, NY-The Town Hall
April 27-Nashville, TN-Ryman Auditorium*  
May 25-St. Louis, MO-TBD
June 1-Vienna, VA-Wolf Trap National Park for the Performing Arts
June 8-Louisville, KY-Iroquois Amphitheater*
June 15-Lenox, MA-The Koussevitzy Music Shed at Tanglewood
To purchase tickets, visit livefromhere.org.
*On sale now
Photo credit: Nate Ryan
Related Articles View More Music

Stories