Photos: NYCDAF's Destiny Rising Benefit
The NYC Dance Alliance Foundation (NYCDAF) celebrated its first anniversary at The Joyce Theater with a dazzling evening of dance artistry "Destiny Rising" featuring outstanding NYCDA alumni, the dynamic choreography of NYCDA faculty and special guest performances by stars of prominent dance companies all to benefit the NYCDAF College Scholarship Program.
Monday evening's gala performance certainly lived up to its title, as audiences were treated to magnificent performances by well known alumni and tomorrow's dance world stars. With a cadre of young dancers – some only 14 – these future stars executed performances that were astonishing in their level of technique, polish, poise and passion.
Launched by Joe Lanteri, Founder & Executive Director of The New York City Dance Alliance, the foundation last August distributed an astounding $2.8 million in scholarships to promising young dancers at NYCDA"s Summer Convention.
As a result, The Joyce was packed to the rafters with aspiring young dancers many from colleges participating in the NYCDAF Scholarship Program including Marymount Manhattan, Philadelphia's University of the Arts and Mercyhurst. They were there to cheer on their fellow students and celebrate an organization whose mission is the empowerment of young professional dancers through education.
The fast paced evening directed by Joe Lanteri jumped into high gear with a sinuous and sensuous contemporary piece titled "In the Beginning" choreographed by NYCDA faculty member Lauren Adams and set to music by NYCDA alum Angela Brickhouse. Gillian Abbott. Jakob Karr, David Norworthy, Ida Saki, Corey Snide and Lea Ved were featured.
Joe Lanteri welcomed guests and in his opening remarks recapped the successes of the past year and shying away from raising the bar once again shared his belief that NYCDF would surpass its scholarship grants in 2012 thanks to new corporate and foundation interest in the program. He then brought out the young troupe of dancers from Plumb Performing Arts Center in Arizona to perform a brilliant work by Thang Dao.
Kamber Hart, Shae Hart, Jordan Pelliteri, Dorie Reiter and Jacqueline Verge were featured.
Ballerina Catherine Hurlin currently at the Jacqueline Kennedy Onassis School at American Ballet Theatre twirled her way into everyone's hearts with a charming piece "Flames of Paris" from the original choreography by Vasily Vainonen. The applause was deafening. (Catherine celebrated her 16th birthday performing with NYCDA in Orlando this weekend. She has been with NYCDA since age 7)
Next up was STEPS Repertory Ensemble performing "Knead" an athletic and fresh piece created by 2011 Astaire Award nominee Benoit-Swan Pouffer. Dancers were Clara Belenus, Landes Dixon, Jesse Dunham, Marielis Garcia, Ricky Kuperman, Kyle Mullins and Mindy Upin.
A special guest performance by alumni 3X NYCDA champion Melissa Hough and 2x Champion Garrett Smith, both with the Houston Ballet dancing Smith's choreographic debut "Unseen". Set to Schubert's "Death and the Maiden" the premiere enraptured the crowd.
Still another NYCDA alumnus Jason Parsons contributed "Without Sinking" set to music by fellow alumna Angela Brickhouse. The work featured NYCDA alumnae Noreen Carruthers, Kate Harpootian & Addison Reese.
Following this, the incomparable Camille A. Brown with slouch hat pulled down over her face danced her own solo piece "The Evolution of a Secured Feminine" originally commissioned in 2011 for Alvin American Dance Theater. Set to tunes by Betty Carter and Nancy Wilson, the piece via Ms. Brown has great humor and power.
The University of the Arts Dance Ensemble of Philadelphia performed an excerpt from "Variations and Improvisations" based on William Forsythe's "The Vile Parody of Address" This excerpt was self curated by UArts dancers and alumnae and was based on a performance from the Winter Dances 2011 Forsythe Project directed by Douglas Becker. Dancers included several NYCDA alumni Noelle Cotler & Patrick Cubbedge and Brett Lockey, Emily Royston, Tommy Schimmel & Ashleigh Whitworth.
Special guest artists New York City Ballet stars Tiler Peck and Robert Fairchild, both NYCDA alumni performed the gorgeously provocative "The Man I Love" from "Who Cares" created by the genius George Balanchine and set to the music of George Gershwin.
Former American Ballet Theater prima ballerina Susan Jaffe made a special onstage appearance in support of NYCDAF's mission and was greeted with a thunderous ovation when she came to the stage and spoke of the importance of education. Jaffe recounted her own experience of retiring and trying to determine what she should do next as all she really new was dance. She underscored the importance of a college education to the crowd who showed their agreement with lusty and loud applause.
Lanteri next presented a brilliant video montage of the past year activities that pointed up NYC Dance Alliance Foundation's life changing impact on the young dancers who participated. Young David Flores of Costa Rica now attending Marymount on a scholarship he received at last summer's convention was charmingly eloquent in the effect NYCDAF had and continues to have on his life.
3 X NYCDA champion & the first recipient of The Astaire Scholarship this past year
Corey Snide took to the stage and endeared himself to the audience with his story of moving forward in achieving his life dreams by studying at Julliard.
The finale was an eye-popping piece by award winning choreographer Abdur-Rahim Jackson which opened with a small mountain of bodies, stage right that began writhing sensually before sliding to the floor and taking off on a high energy romp around the stage. Essaying Jackson's exotic moves was a veritable army of young dancers from Marymount Manhattan Dance Company that included Zoey Anderson, Sarah Buscaino, Alessandro Cottone,Mia Deweese, Elizabeth Dunn, John Dwyer, David Escoto, Sindy Folgar, Andrew Fountain, Sarah Haarmann, Corey Hathaway, Holly Jones, Alexandra Lyons, Torrey, McAnena, Daniel Moore, Armando Morales, Brian Murray, Matthew Roberts, Kaitlyn Salisbury, Austin Sora, Danielle tamburro, Caitlyn Taylor and Britney Tokumoto.
Dance companies featured included STEPS Repertory Ensemble, Marymount Manhattan Dance Company, University of the Arts Dance Ensemble and special guests Foundation Star Supporters and Plumb Performing Arts of Arizona
Among the crowd giving the entire cast a very well deserved standing ovation were CTFD Executive Director Alexander Dube, Dance Magazine Editor in Chief Wendy Perron, Fred & Adele Astaire Awards producer Patricia Watt, philanthropist Jean Shafiroff, choreographer Scott Jovovich, playwright Jenny Lyn Bader, designer Berry Brown, actress Cassandra Seidenfeld, performer Michael-Demby Cain, choreographer Abdur-Rahim Jackson and his wife Alvin Ailey dancer Olivia Bowman Jackson, Dance Spirit Deputy Editor Allison Feller, Complexions Artistic Director Desmond Richardson, NYCDA faculty member Kenny Easter and hundreds more.
An engaging an informative talk back featuring the NYCDA alumni and special guests followed the performance, Led by Joe Lanteri, the panelists included Donna Faye Burchfield (UARTS Dance Dept. head), Katie Langan (Marymount Manhattan Dance Dept. head, Lauren Adams (NYCDA faculty/choreographer), Claire Livingstone (Steps on Broadway), Melissa Hough (Houston Ballet), Garrett Smith (Houston Ballet)
After the final round of applause, the elated guests and dancers trooped across the street for an after party at Chelsea hotspot hot-spot Nisos for cocktails and a delectable Greek feast laid out by proprietor Steven Antonatos where Joe Lanteri, NYCDA managing director Leah Brandon and General Manager Travis Fritsche greeted guests and accepted much deservEd Kudos for an extraordinary evening that will go far to assist the dance stars of tomorrow. They also received gushing thanks from the many young dancers who made their New York stage debuts at The Joyce!


Scott Jovovich, Lauren Adams and Joe Lanteri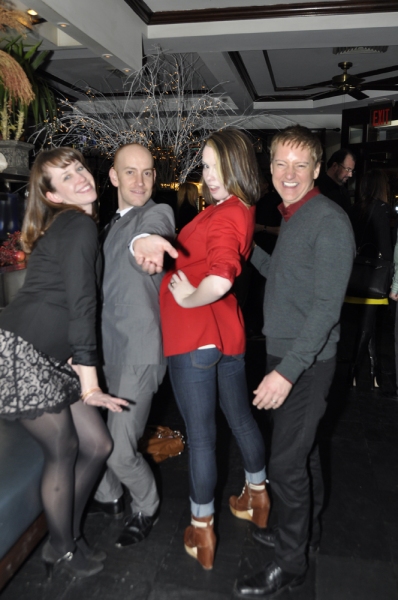 Kelly McCormack, Wayne Petro, Liz Gallagher, Jim Roger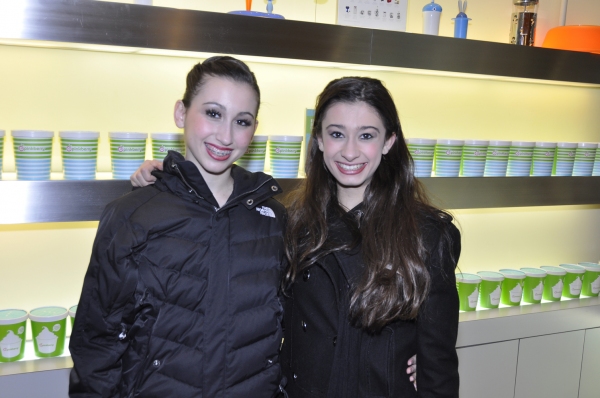 Jacquelyn Berge, Jordan Pelliteri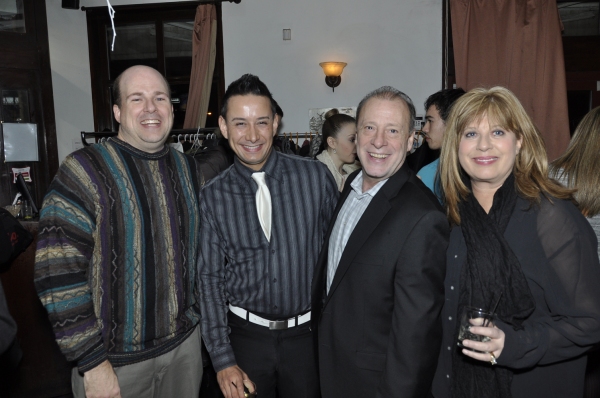 Travis Fritsche, David Garcia, Tom Pelliteri, Lisa Pelliteri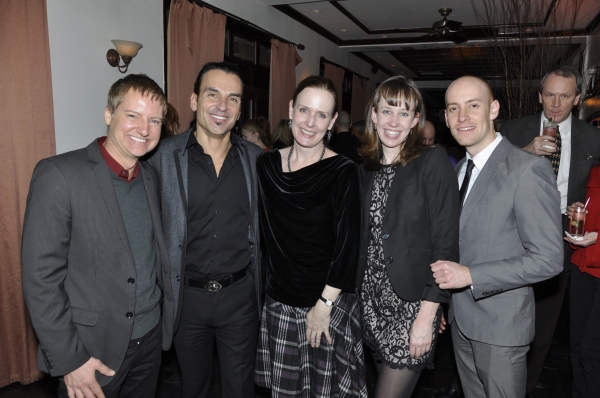 Jim Rogers, Joe Lanteri, Katie Langan, Kelly McCormack and Wayne Petro

Amanda Ulibarri, Corey Snide, Gaby Wright, Ida Saki, Ashley Lindsey, Kate Harpootlian

Eduardo Patino, Michael Demby Cain

Olivia Bowman Jackson, Wendy Perron

Scott Jovovich, JoAnn Hunter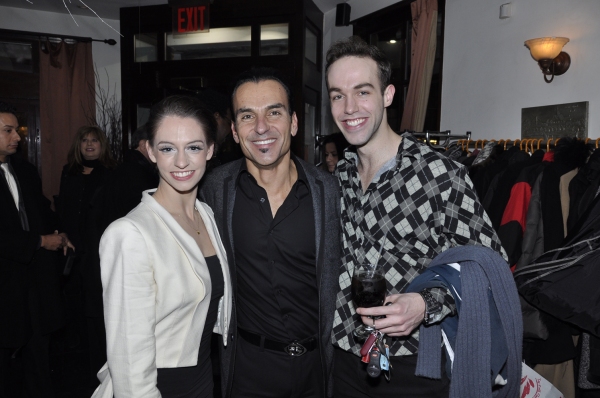 Melissa Hough, Joe Lanteri, Garrett Smith

Melissa Hough, Joe Lanteri, Garrett Smith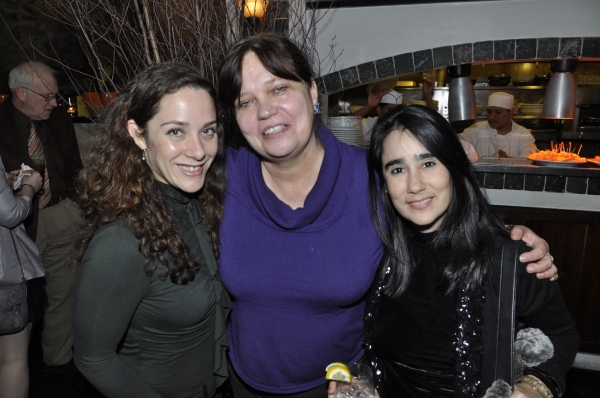 Sarah Bierstock, Patricia Watt and Jenny Lyn Bader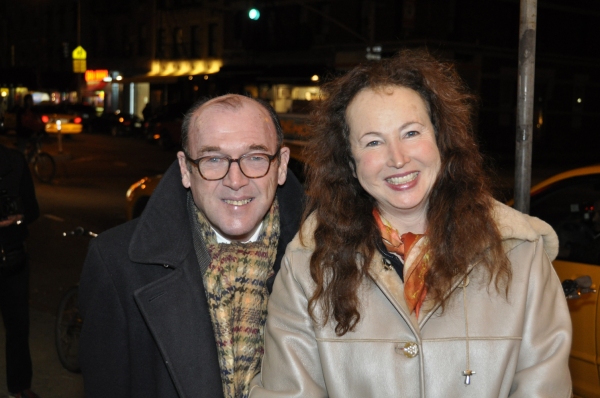 Edward Callaghan and Alix Michel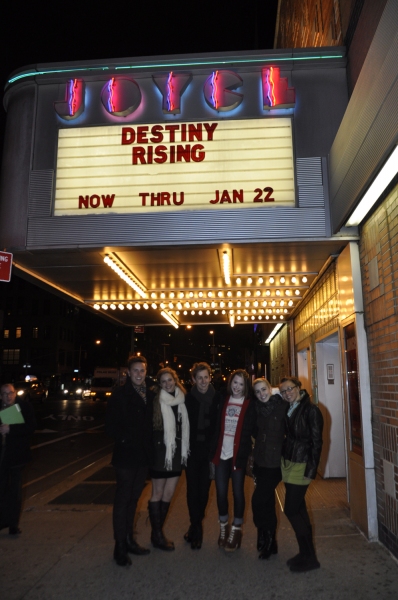 Garrett Keefe, Liz Gallagher, Kaitlyn Taylor and Maria Triano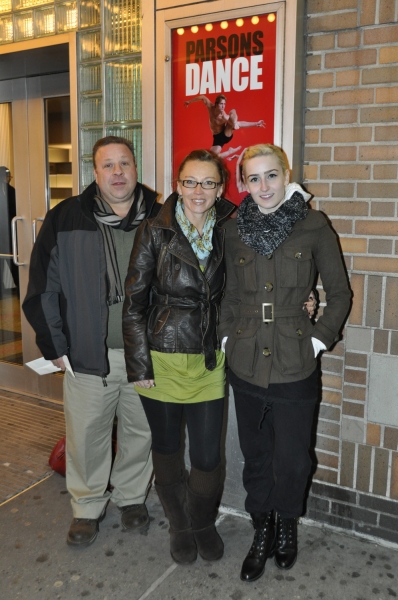 Mike Abate, Caitlin Taylor and Maria Triano