Back to the Main Page | Browse Local Theatres
---
Latest Dance Reviews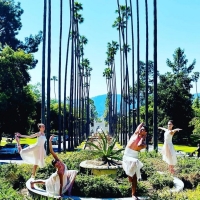 BWW Review: THE BRAND ASSOCIATES DANCE SERIES SHOWCASES THE CAPTIVATING NICKERSON-ROSSI DANCE at The Glendale Brand Library
by Valerie-Jean Miller - May 17, 2022
​​​​​​​Back in full swing, after Covid interruptions, is the Glendale Brand Library and Associates' annual spring dance series, always curated with love and care by Jamie Nichols, and organized by Art Librarian Erin Herzog on the grounds and at the beautiful Glendale Brand Library. On an absolute...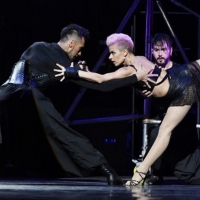 BWW Review: WILD TANGO at Peacock Theatre
by Vikki Jane Vile - May 17, 2022
Save for COVID, German Cornejo and his company of Tango dancers have thrilled audiences with their sultry, authentic displays of the much loved Ballroom dance for countless seasons in London. It may have been predictable but it was enjoyable and well executed. Now for their return post-pandemic, the...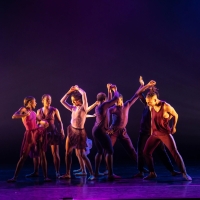 BWW Review: BALLET BLACK at Theatre Royal, Stratford East
by Vikki Jane Vile - May 16, 2022
Cassa Pancho's Ballet Black turned 20 last year and to mark this milestone they celebrated with a double bill of two works seen at the Barbican earlier this year and now touring; one an out and proud affirmation on their journey as a company and the second a tribute to their ancestry and heritage....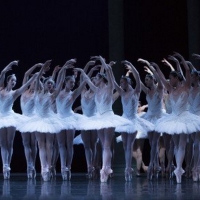 BWW Review: PACIFIC NORTHWEST BALLET'S "SWAN LAKE" RETURNS TO THE STAGE at McCaw Hall
by Sondra Forsyth - May 13, 2022
Kent Stowell's "Swan Lake" was back on stage from April 15th to 24th 2022 as part of Pacific Northwest Ballet's post-pandemic return to live performances at Macaw Hall in Seattle....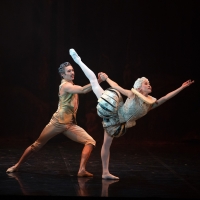 BWW Review: CASANOVA at Sadler's Wells
by Vikki Jane Vile - May 12, 2022
Five years since its premiere, Kenneth Tindall's Casanova remains a distinctive and highly engaging addition to Northern Ballet's repertoire. It's danced with confident storytelling by its cast and Christopher Oram's set design is glossy and slick and of course, it's pretty hot, this is all about se...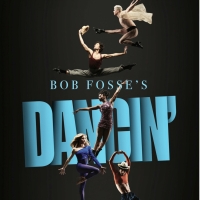 BWW Dance Review: The New BOB FOSSE'S DANCIN' Dazzles and Delivers in A Glistening Homage at The Old Globe Theatre
by Valerie-Jean Miller - May 05, 2022
Forty-four years ago, in 1978, the original Bob Fosse's 'Dancin'' opened on Broadway. It was the quintessential culmination of the collection of Bob Fosse's choreography up to that point in time. He won a Tony award that year for Best Choreography for 'Dancin'.'...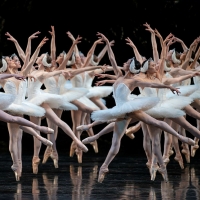 BWW Review: SWAN LAKE at San Francisco Ballet Brings the 2022 Season to a Spectacular Close
by Jim Munson - May 02, 2022
BroadwayWorld reviews San Francisco Ballet's glorious production of Helgi Tomasson's 'Swan Lake' running through May 8th. It also marks the end of Tomasson's wildly successful 37-year run as SFB Artistic Director....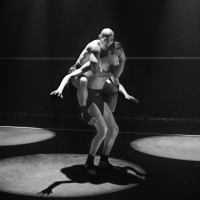 BWW Review: GALLIM Dance Company's BLUSH is Anything But Shy
by Lora Strum - April 28, 2022
In GALLIM Dance Company's 'BLUSH,' so many moments feel like a mental breakdown. Perhaps that madness is what lies just outside the theater, or perhaps that's what audiences will leave behind....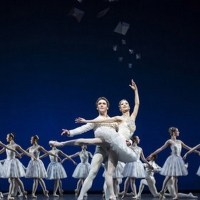 BWW Review: JEWELS at Staatsoper Unter Den Linden
by Vikki Jane Vile - April 22, 2022
With the closing months of Staatsballett Berlin's 21/22 season turning its attention to some full length classics including Sleeping Beauty and Onegin, an alternative is offered in the form of George Balachine's plotless ballet, Jewels. It's a celebrated neo-classical work which can be seen in the r...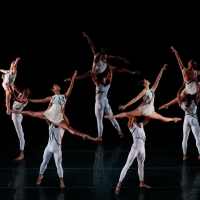 BWW Review: The Dance Theatre of Harlem Takes Audiences on a Journey at New York City Center
by Lora Strum - April 10, 2022
In a diverse, three-part program featuring choreography by Robert Garland, Claudia Schreirer and Annabelle Lopez Ochoa, audiences are gently guided through the hope and despair at war in every place....