MUSIC DANCE NEWS COVERAGE
The latest news on performances of Dance in Music.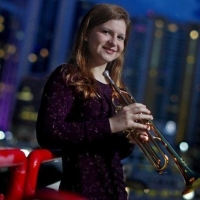 September Bryant Park Picnic Performances to Feature American Symphony Orchestra, Jazz at Lincoln Center & More
by Chloe Rabinowitz - August 16, 2022
Bryant Park Picnic Performances are still warming up with three newly announced free concerts spotlighting new and established voices in the fields of jazz, classical and global pop. On September 9, Jazz at Lincoln Center will bring a rising star in the jazz world to Bryant Park: the 20 year old tru...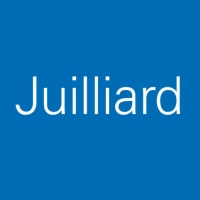 Juilliard Announces 2022-23 Season Programming Featuring More Than 700 Events
by Chloe Rabinowitz - August 01, 2022
Juilliard has announced full programming for its 2022-23 season, including live music, dance, and drama performances at venues throughout the city with numerous livestreams and on-demand opportunities for global audiences to witness the future of the performing arts today....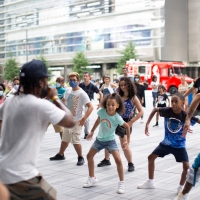 Lineup of DJs and Dance Workshops Announced for SUMMER SWAY at The Shed
by Chloe Rabinowitz - July 07, 2022
On Friday and select Saturday evenings from 5 pm to sunset, July 15 through August 27, Summer Sway will take over The Shed's public Plaza—created when The Shed's movable shell is nested—to host free DJ sets, dance sessions, battles, cyphers, and workshops....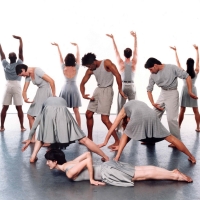 Kaatsbaan Cultural Park Announces Full Programming For 2022 Fall Festival
by Chloe Rabinowitz - June 21, 2022
Kaatsbaan Cultural Park today announced the full programming for its 2022 Fall Festival, with a host of stars and premieres in the scenic Hudson Valley location....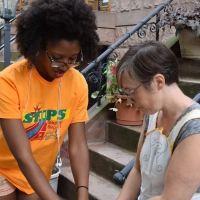 Arts Leader Kendra J. Ross Heads 9th Annual STooPS BEDSTUY ARTS CRAWL
by A.A. Cristi - June 15, 2022
STooPS BedStuy, an annual celebration of creativity in Brooklyn named the New York Times' Best Dance of 2020, Best of Street, returns this year to Bedford-Stuyvesant for an afternoon of dance, music, spoken word, theater, visual art, conversations, workshops, and more on July 30, from 12:00-6:00 P.M...
Lincoln Center Summer for the City to Present ABT Silent Disco with JbDubs and Captain Kitty
by A.A. Cristi - June 06, 2022
On Saturday, June 18 at 10:00 pm, leave your troubles at the dock and sail along to the land of disco and funk! ...
GatherNYC Announces the Final 3 Weekends of its Spring 2022 Season Featuring Pigeonwing Dance & More
by Chloe Rabinowitz - May 27, 2022
GatherNYC has announced the final 3 performances of its Spring 2022 season, held at the series' new home at Museum of Arts and Design (MAD). The performances take place Sundays, June 5, 12 and 19 at 11am, and also feature a brief spoken word performance by Moth StorySLAM-winning storytellers and a c...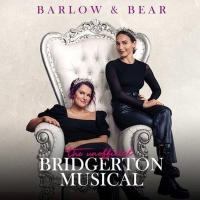 Abigail Barlow & Emily Bear, Cost n' Mayor, and More Named to TikTok's The Showbiz List
by Chloe Rabinowitz - May 17, 2022
On the heels of award season, TikTok has unveiled The Showbiz List to recognize and celebrate all of the incredible creators making waves in the entertainment industry. This list recognizes the impact that TikTok creators have made on the industry overall, and introduces a new generation of creators...
Live Music, DJ Sets, Dance Workshops & More Announced for TSQ LIVE
by Chloe Rabinowitz - May 04, 2022
This spring, the Times Square Alliance will ramp up their plaza programming, marking the district's most robust season of open-air live offerings to-date. TSQ LIVE will feature music, dance, comedy and more—free and accessible to the growing number of New Yorkers and visitors alike headed to the Cro...
Works & Process to Present World Premiere Of MUSIC FROM THE SOLE: I DIDN'T COME TO STAY
by Chloe Rabinowitz - March 22, 2022
Works & Process, the performing arts series at the Guggenheim, will present the world premiere of Music From The Sole: I Didn't Come to Stay choreographed and composed by Leonardo Sandoval and Gregory Richardson, with additional contributions from company members on April 11 and 12, 2022 at 7:30 pm....
Jazz at Lincoln Center Announces New Dates for 2022 Jack Rudin Jazz Championship
by Chloe Rabinowitz - March 18, 2022
Following the competition's postponement due to the Omicron surge in January, Jazz at Lincoln Center has announced the rescheduled dates for the second annual Jack Rudin Jazz Championship, a two-day invitational competition featuring ensembles from ten of the most well-regarded university jazz progr...
Queens Theatre to Present The Latin Culture & Dance Fiesta
by Chloe Rabinowitz - March 18, 2022
This April, Queens Theatre will present three days of dynamic performances to anchor its first-ever Latin Culture & Dance Fiesta - encouraging New Yorkers to celebrate culture through song, dance, comedy, and fantastic music....