MICHIGAN DANCE NEWS COVERAGE
The latest news on performances of Dance in Michigan.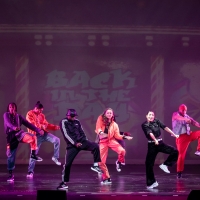 THE HIP HOP NUTCRACKER to Celebrate Its 10th Season With 30 City National Tour
by Chloe Rabinowitz - September 16, 2022
The Hip Hop Nutcracker, Tchaikovsky's 130-year-old ballet reimagined as a holiday dance spectacle, will travel to 30 cities this fall while celebrating the show's 10th season. Inspired by the live stage show, the Original Special 'The Hip Hop Nutcracker' from Disney Branded Television will stream th...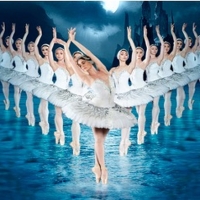 National Tour of SWAN LAKE Comes To Wharton Center For One Night Only
by Grace Cutler - June 24, 2022
The World Ballet Series brings SWAN LAKE to Wharton Center on October 25, 2022....
Detroit Public Television To Broadcast Interlochen Arts Academy's ROMEO AND JULIET Ballet, April 24
by A.A. Cristi - April 06, 2022
Detroit Public TV will broadcast Interlochen Arts Academy's Romeo & Juliet ballet to commemorate William Shakespeare's birthday weekend. "A Detroit Performs Special Event: Interlochen Arts Academy presents Romeo & Juliet" will air on DPTV at 5 p.m. ET on Sunday, April 24. The broadcast will also be ...
UM's School Of Theatre And Dance To Present DANCE IN CONCERT
by A.A. Cristi - March 30, 2022
​​​​​​​UM's School of Theatre and Dance to Present 'Dance in Concert' – Fans of dance are invited to experience diverse, unique and original choreography during the upcoming "Dance in Concert" at the University of Montana. The concerts are presented by the UM School of Theatre and Dance....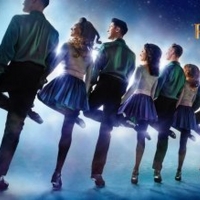 RIVERDANCE Launches 25th Anniversary North American Tour In March 2022
by A.A. Cristi - February 01, 2022
Abhann Productions has announced the return of Riverdance 25th Anniversary Show, which will tour over 40 cities across North America in four months....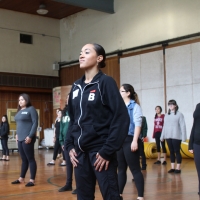 Ballet Hispánico's Spring 2022 Series Of In-Person And Virtual Community Arts Partnerships Extends Across The Nation
by Chloe Rabinowitz - January 25, 2022
Ballet Hispánico is continuing its Community Arts Partnerships (CAP) this winter and spring with a series of educational and community engagement events that will reach thousands of students, families, and fans nationwide, from California to Texas and back to the Company's NYC hometown....