Click Here for More Articles on Jimmy Awards
Photo Flash: Stars of Tomorrow Winners to Compete in NATIONAL HIGH SCHOOL MUSICAL THEATRE AWARDS in NYC
The Rochester Broadway Theatre League (RBTL) is pleased to announce that it will join other professional theater organizations from across the country participating in the seventh annual presentation of "The Jimmy Awards", to be held in New York City on June 29th at the Minskoff Theatre on Broadway. The National High School Musical Theater Awards (NHSMTA), founded and produced by Nederlander Presentations, Inc. and Pittsburgh CLO, is a national celebration of outstanding student achievement that recognizes individual artistry in vocal, dance and acting performances by high school students. "The Jimmy Award" is named in honor of James M. Nederlander, legendary Broadway theater owner and producer.
Check out a first look at the contestants and winners below!
To participate in the National High School Musical Theater Awards, professional theaters are required to be a member of 'The Broadway League', the National Alliance of Musical Theater or the Theatre Communications Group. Each organization agrees to sponsor two student representatives, namely their local winners of the "Leading Actor" and "Leading Actress" categories, in the national competition in New York City. RBTL's 17th annual Stars of Tomorrow ceremony was held on Thursday, May 7th, 2015. 26 of the students recognized for "Leading Actor" or "Leading Actress" competed on May 28th, 2015 at the Auditorium Theatre in a NHSMTA Local Competition (Stars of Tomorrow NYC Bound), for the chance to represent Rochester, NY in the NHSMTA National Competition in New York City.
The 26 local students were; Abby DeWitte (Wayne), Aiden Lewis (Avon), Cassidy Egidi (Victor), Colin Borden (Victor), Emilee Houseknecht (Pembroke), Gabrielle Henry (Warsaw), Garrison Hunt (Geneseo), Georgia VanRy (Avon), Gil Donohue (Livonia), Harmony Bardinaro (Pembroke), Ian McKay (Williamson), Jamal Griffith (Brockport), John Snyder (LeRoy), Julia McDevitt (Livonia), Kendall Miller (Greece-Athena), Marie Fischer (Midlakes), Mark Mitrano (Greece-Athena), Matthew Kowalski (Pembroke), Michaela Shaffer (Lyons), Molly Feldman (Pittsford-Mendon), Nash Johns (Pavilion), Natalie Salphine (LeRoy), Noah Barnes (North Rose- Wolcott), Sabrina Sopor (Greece-Athena), Sean Ryan (Pittsford-Mendon), and Tyler Hecht (Wayne).
A panel of judges adjudicated the competition, including; Peter Filichia, a Theatre Critic, Broadway columnist and notable author, Don Kot, Resident Music Director and Affiliate Artist at Geva Theatre Center, and Corinne Aquilina, resident Musical Director at Finger Lakes Musical Theatre Festival and Director of Musical Theatre at Nazareth College.
Each student was asked to prepare 3 vocal selections to perform in up to three rounds of cuts. At the end of the local competition, Molly Feldman (Pittsford-Mendon) and Noah Barnes (North Rose-Wolcott) were chosen to represent Rochester at the National High School Musical Theatre Awards. At the NHSMTA national competition in NYC, two grand-prize winners will be selected by a panel of experts following five days of musical theater rehearsals, master classes, private coaching and interviews with theater professionals. Based on their skill level and professional goals, students are eligible for college scholarships, professional internships, career coaching and opportunities for auditions. In 2011, Wayne Central's Shauni Ruetz made Rochester proud, winning the national "Jimmy Award".
For more information on the NHSMTA national program, including other participating theatres nationwide, visit www.nhsmta.com. For more information on the Stars of Tomorrow program or the NHSMTA Local Competition/Stars of Tomorrow NYC Bound, please RBTL Education Director, Bob Sagan, at 585.277.3331 or bob@rbtl.org, or visit www.rbtl.org.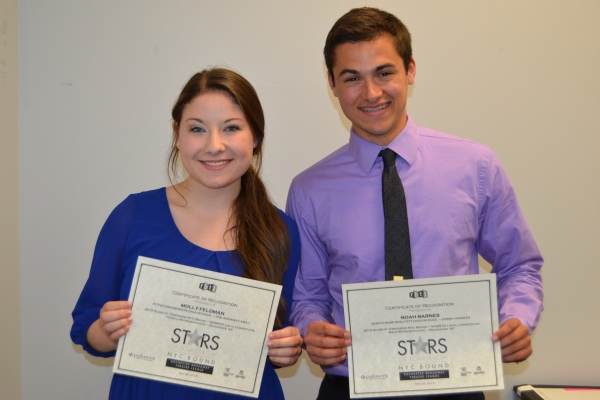 Molly Feldman and Noah Barnes

Molly Feldman and Noah Barnes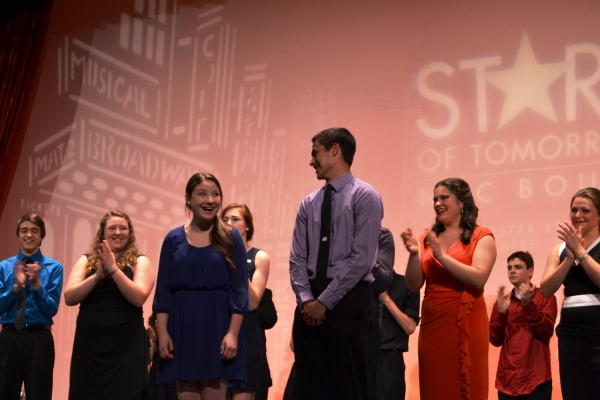 Molly Feldman and Noah Barnes

Noah Barnes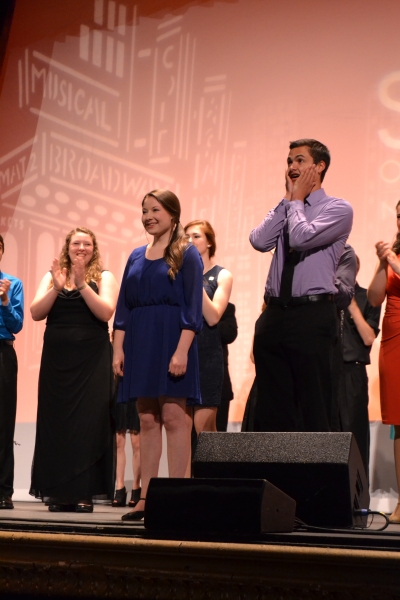 Noah Barnes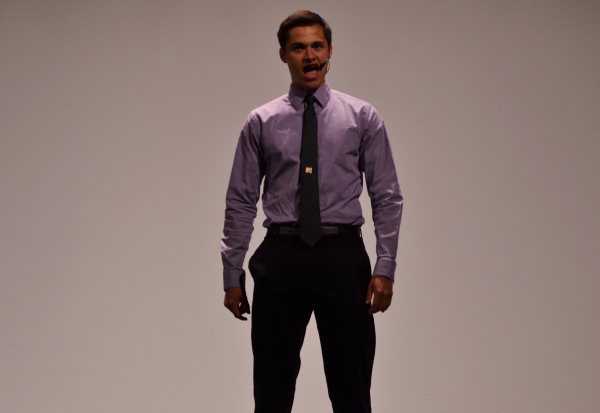 Noah Barnes

Noah Barnes

Molly Feldman

Molly Feldman

Molly Feldman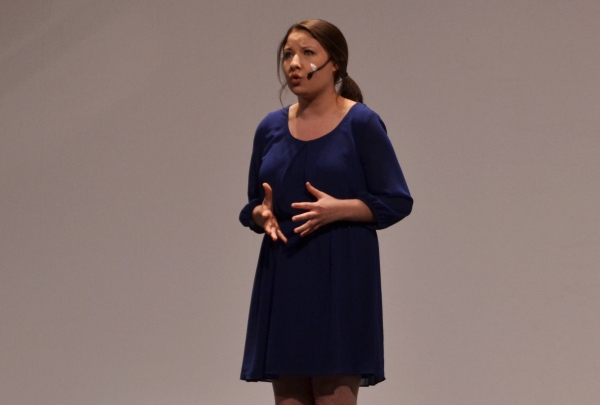 Molly Feldman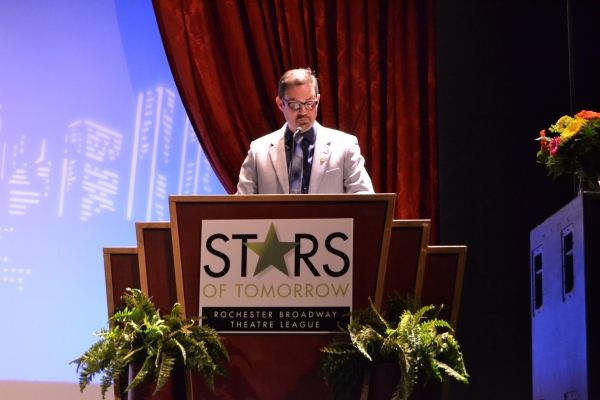 Host

Finalists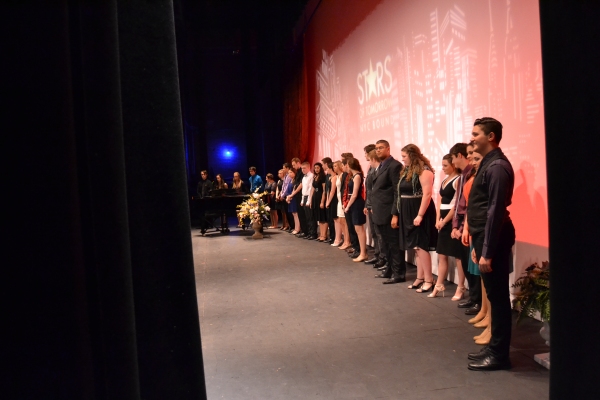 Contestants