SHOW
DATES
THEATRE

The Onion Game


Stan Klimecko and Company return to finish the run of our Wildly Satisfying March 2020 production! Onion and Pearl are miserably married. Their children, Ogie
6/2 - 6/26/2022

Irish Classical Theatre Company
625 Main Street Buffalo, NY 14203
Buffalo

The Prom

9/27 - 10/2/2022

Shea's Performing Arts Center
646 Main Street
Buffalo

Doubt, A Parable


In this brilliant and powerful drama, Sister Aloysius, a Bronx school principal, takes matters into her own hands when she suspects the young Father Flynn
9/16 - 10/9/2022

Irish Classical Theatre Company
Buffalo

Tina: The Tina Turner Musical

11/9 - 11/13/2022

Shea's Performing Arts Center
646 Main Street
Buffalo

Come From Away


book: David Hein and Irene Sankoff; lyrics: David Hein and Irene Sankoff; music: David Hein and Irene Sankoff; dir: Christopher Ashley. World Premiere
12/13 - 12/18/2022

Shea's Performing Arts Center
646 Main Street
Buffalo

Oklahoma!

12/15 - 12/20/2022

Shea's Performing Arts Center
646 Main Street
Buffalo

Symphoria Pops III: Nat King Cole Songbook


Denzal Sinclaire, one of Canadas most popular jazz vocalists, takes the stage with Symphoria to present the timeless music of Nat King Cole. 7:30 PM
2/4

Oncenter Crouse Hinds Theater
450 S. Salina Street Suite 100
Syracuse

Sweat


Visual content only
1/12 - 2/5/2023

Road Less Traveled Productions
Buffalo

The Mai


"The Mai" is the moving story of four generations of women in one family in the midlands. An accomplished, beautiful forty-year-old woman, The Mai has
1/13 - 2/5/2023

Irish Classical Theatre Company
Buffalo

The Goat or, Who is Sylvia?


Martin is an architect at the pinnacle of his career, with a great marriage and happy family. What could go wrong? This winner of the
2/3 - 2/13/2023

Arc Stages
Pleasantville

Hadestown

2/21 - 2/26/2023

Shea's Performing Arts Center
646 Main Street
Buffalo

Beetlejuice


After Barbara (Geena Davis) and Adam Maitland (Alec Baldwin) die in a car accident, they find themselves stuck haunting their country residence, unable to leave
3/21 - 3/26/2023

Shea's Performing Arts Center
646 Main Street
Buffalo

Six


book: Toby Marlow, Lucy Moss; lyrics: Toby Marlow, Lucy Moss; music: Toby Marlow, Lucy Moss; dir: Jaime Armitage, Lucy Moss.
4/25 - 5/7/2023

Shea's Performing Arts Center
646 Main Street
Buffalo

Fairview


Visual content only
4/20 - 5/14/2023

Road Less Traveled Productions
Buffalo

Jagged Little Pill

6/6 - 6/11/2023

Shea's Performing Arts Center
646 Main Street
Buffalo

Betrayal


 Harold Pinter
2/23 - 3/17/2024

Irish Classical Theatre Company
Buffalo




Back to the Main Page | Browse Local Theatres
---
Latest Buffalo Reviews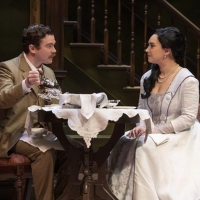 Review: GASLIGHT at Shaw Festival
by Michael Rabice - June 20, 2022
A Victorian thriller melded with a dash of 21st century female fortitude makes up the fabric of the Shaw Festival's gripping new production of GASLIGHT. Over the years the Festival has mastered presenting these chilling stories in it's quaint jewel box  Royal George Theatre. Memories of REBECCA and ...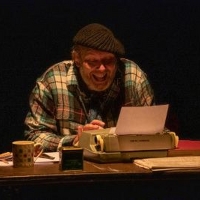 Review: THE ONION GAME at Irish Classical Theatre
by Michael Rabice - June 16, 2022
Another wholly dysfunctional family has entered the literary realm in a new play by Bryan Delaney and Buffalo's Irish Classical Theatre gets to show them off in all of their wretchedness. Dublin-born playwright Delaney has been named ICTC's Playwright in Residence and is best known to Buffalo audien...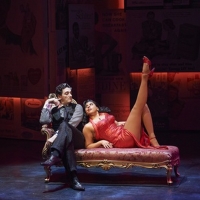 BWW Review: DAMN YANKEES is a Winner at Shaw Festival
by Michael Rabice - May 23, 2022
Americana and the Golden Age of the Broadway musical has happily landed at the Shaw Festival in their knock it out of the park production of DAMN YANKEES. After years without a staged musical at the Festival Theatre and repeated cancellations of it's production of GYPSY (thanks Covid!), the magic of...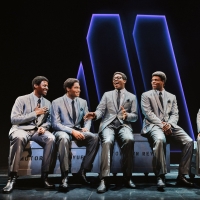 BWW Review: AIN'T TOO PROUD at Shea's Buffalo Theatre
by Michael Rabice - May 11, 2022
The evolution of the American musical has morphed from operetta to Vaudevillian musical revue to the classic  integrated musical comedy. The advent of the jukebox musical began as MAMMA  MIA and ALL SHOOK UP shoehorned popular music into a script to showcase Abba or Elvis Presley's music into paper...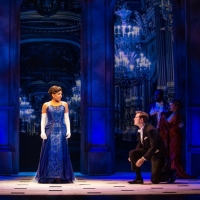 BWW Review: ANASTASIA at Shea's Buffalo Theatre
by Michael Rabice - April 20, 2022
Romance, Russian espionage and a bad case of amnesia in short order sum up the plot of the latest Broadway tour to land in Buffalo as ANASTASIA took to the stage at Shea's last night. Inspired by the animated 1997 musical film of the same name and endless other films and books, the story of a Russia...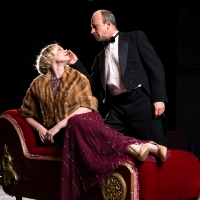 BWW Review: STAGE KISS at Irish Classical Theatre
by Michael Rabice - April 09, 2022
A modern day farce is unfolding, and I'm not speaking of the 2022  political  scene or a worldwide pandemic. but rather onstage in  Sarah Ruhl's comic play STAGE KISS. Buffalo's Irish Classical Theatre is presenting this Off-Broadway play that has become quite popular among regional theatres. The Br...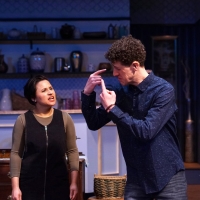 BWW Review: TRIBES IS A COMPELLING DRAMA at Road Less Traveled Productions
by Michael Rabice - March 11, 2022
In typical form, Road Less Traveled Productions in Buffalo presents a play to challenge and stimulate the senses in it's gripping production of TRIBES by Nina Raines. Never a company to shy away from forthright complex topics, TRIBES has been in the works for over 2 years, derailed by the Covid pand...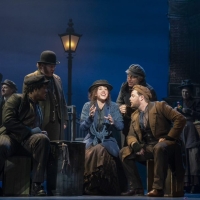 BWW Review: A Sumptuous MY FAIR LADY at Shea's Buffalo
by Michael Rabice - March 02, 2022
How to turn a classic play into a classic musical? Find the best of the best, of course. But even the powerhouse duo of Rodger's and Hammerstein couldn't figure out to to turn George Bernard Shaw's comic masterpiece PYGMALION into a musical. They attempted but ultimately passed. Happily another tale...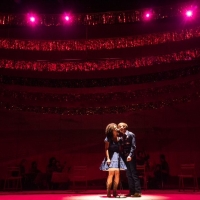 BWW Review: OKLAHOMA! at Shea's Buffalo
by Michael Rabice - February 16, 2022
In March of 1943, the audience that poured into New York's St. James Theatre had no idea they were witnessing the the birth of the musical comedy as we know it today. The maiden production of composer Richard Rodgers and lyricist Oscar Hammerstein's OKLAHOMA! would change the face of Broadway fore...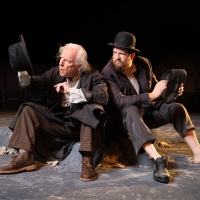 BWW Review: WAITING FOR GODOT at Irish Classical Theatre
by Michael Rabice - January 27, 2022
After a near two year absence, live audiences have returned to Irish Classical Theatre. And the production that inaugurated the company is back again, nestled into it's home stage, which may never have been dreamt of 30 years ago. Irishman Samuel Beckett's WAITING FOR GODOT is on the boards and audi...