Buffalo Theater Reviews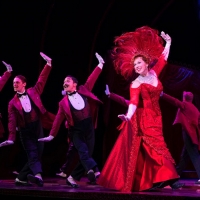 BWW Review: A Jubilant HELLO DOLLY! at Shea's Buffalo Theatre
by Michael Rabice - March 11, 2020
Many may think that the heartwarming and brassy American musical comedy of yore with it's hummable tunes will never be seen again. That the days of star driven shows have dried up. The era when the names of Mary Martin, Ethel Merman, or Carol Channing all but guaranteed a hit musical. Now produce...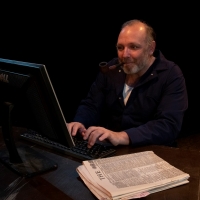 BWW Review: THE ONION GAME at BUFFALO'S IRISH CLASSICAL THEATRE is a WICKED RIDE
by Michael Rabice - March 09, 2020
Another wholly dysfunctional family has entered the literary realm in a new play by Bryan Delaney and Buffalo's Irish Classical Theatre gets to show them off in all of their wretchedness. Dublin-born playwright Delaney has been honored this year and named ICTC's Playwright in Residence. Best known...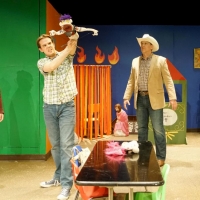 BWW Review: HAND TO GOD at Road Less Traveled Productions Is An Irreverent Delight
by Michael Rabice - March 06, 2020
Will good triumph over evil? Can you invoke the name of God to protect your positive behaviors? According to playwright Robert Askins, you can most definitely blame the powers of evil when it comes to bad deeds, and if you state 'the devil made me do it' then you are absolved of all wrong doing. Ask...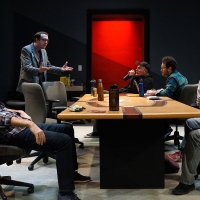 BWW Review: THE ANTIPODES Is Absurdly Fabulous At Road Less Traveled Productions
by Michael Rabice - January 24, 2020
There are as many forms of entertainments as there are concepts. Expressing one's point of view can be difficult and when you put nine people in the same room and ask them to brainstorm for the next best idea for a film script, there are bound to be way too many or too few concepts that work. Playwr...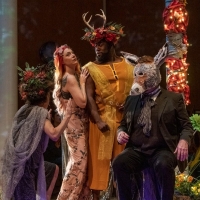 BWW Review: A Playful MIDSUMMER NIGHT'S DREAM at BUFFALO'S IRISH CLASSICAL THEATRE
by Michael Rabice - January 18, 2020
The eventual pairing of happy lovers in Shakespeare's A MIDSUMMER NIGHT'S DREAM proves that all's well that ends well. So it is no coincidence that another happy pairing of two of Buffalo's artistic jewels have collaborated to bring the Bard's comedy to the stage of Kleinhans Music Hall. The Irish C...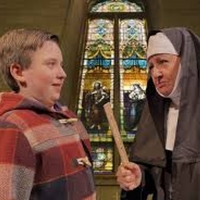 BWW Review: A Meandering CHRISTMAS OVER THE TAVERN at SHEA'S 710 THEATRE
by Michael Rabice - December 17, 2019
Local boy does good. That has been the success story of Buffalo born playwright Tom Dudzick. His play OVER THE TAVERN that premiered at the old Studio Arena Theatre in 2006 has become a hot commodity, being produced by multiple theatres across the United States. It went on to become a trilogy and h...