Christina Mancuso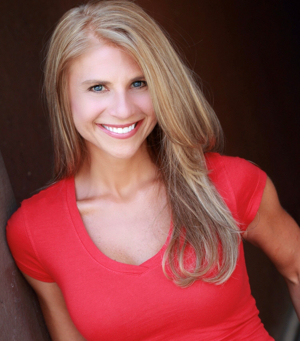 Christina Mancuso, a mother of 3, has traveled to well over 70 cities on various Broadway National Tours.  She is now residing in her hometown of Columbus, Ohio after spending a year in NYC to support her daughter's Broadway debut. Besides writing, traveling, and mothering, she is a 13-time marathon runner (including the 2015 Boston Marathon), freelance artist, classical violinist, and a previous Paralegal with over 20 years of writing and research experience.  Mancuso is listed in 'Who's Who Worldwide' and has been recognized for "Outstanding Leadership in Media" by the International Women's Leadership Association.  
BWW Review: Transcendence Theatre's 'Broadway Under the Stars' Celebrates 10 Years with a 'Road-Trip!'

August 11, 2021

There's something truly extraordinary that happens when you step onto the grounds of Jack London State Historic Park.  It's not just any park.  You are whisked away into a magical land of beauty, passion, exuberance -- and immersed in spellbinding talent that is known as the Transcendence Theatre family.  This year was special.  Celebrating over a decade of performances and surviving a global pandemic, Artistic Director Amy Miller affirms "impossibility turned into possibility" and joyously proclaims, "Cherish life and live it to the fullest!"
---
BWW Review: COLUMBUS SYMPHONY ORCHESTRA Presents a LIVE Socially Distant Concert for Valentine's Day

February 14, 2021

Love was in the air as Columbus was finally reunited for the first time with a live (albeit socially-distant-mask-wearing) symphony orchestra performance featuring an intimate Valentine's Day concert with celebrated vocalists Jessica Hendy and Scott Coulter, accompanist John Boswell, and conductor Stuart Chafetz.
---
BWW Review: A Glorious Production of MY FAIR LADY at the Ohio Theatre

March 13, 2020

With the recent pandemic sweeping our world, it was so refreshing to be whisked away by this glorious production of Lerner & Loew's MY FAIR LADY. Brilliantly directed by Bartlett Sher, this version embodies everything a musical should be -- lavish costumes, exquisite sets, superb acting, effortless dancing, and intoxicating voices anchored by a classic love story with a timely twist. It's no wonder that Lincoln Center's revival was nominated for 10 Tony awards and won the Drama Desk Award for outstanding musical revival.
---
BWW Review: Reimagined LES MISERABLES Triumphs with Sensational Voices at the Ohio Theatre

November 21, 2019

Arguably the greatest musical of all time, Les Miserables strikes every possible chord with its powerful message of love, rebellion, sacrifice, redemption and inspiration. A brilliant musical masterpiece oozing with a lush, rich score, Les Miserables is a timeless testament to the ultimate survival of the human spirit.
---
BWW Review: Transcendence Theatre Presents 'Sensational' Inaugural Production of A CHORUS LINE

June 25, 2019

After eight seasons of presenting phonenomal musical revues in its award-winning 'Broadway Under the Stars' performances, the Transcendence Theatre seamlessly transcends into its inaugural full Broadway production of the mega-hit musical, A CHORUS LINE. A
---
BWW Review: Betty Buckley Makes Her Grand Entrance in HELLO, DOLLY! at the Ohio Theatre

May 9, 2019

Betty Buckley is as refined as it gets, starring in the refreshingly classic production of HELLO, DOLLY! at the Ohio Theatre. From the moment she saunters onto the stage, there is no doubt that we are among a true legend. She is humble and charming as she effortlessly embraces this iconic role with pure genius.
---
BWW Review: SWEET CARROT - A Fresh, Innovative Approach to Homemade Comfort Food

November 9, 2018

Hop on over to the SWEET CARROT on Tuesday, November 13th when it launches its newest location on Sawmill Road in Dublin, Ohio. I had the fortunate opportunity to catch a sneak peek prior to its opening. Serving all natural, made-from-scratch comfort foods with an emphasis on dietary needs, this restaurant offers much more than just carrots and alfalfa sprouts.
---
BWW Review: Transcendence Theatre's 'Broadway Under the Stars' Triumphantly Climbs the 'Stairway to Paradise'

June 21, 2018

'Every Moment Counts' as Director/Choreographer Tony Gonzalez reminds us to embrace the sights and sounds and soak up every second of life as we climb the 'Stairway to Paradise' -- the theme of this year's 'Broadway Under the Stars' by the incomparable Transcendence Theatre Company.
---
BWW Review: THE BOOK OF MORMON Returns to Columbus and They're Still Something Incredible

May 27, 2018

Hello, again.  Columbus was glutton for punishment when THE BOOK OF MORMON returned to the Ohio Theatre for another blasphemous yet gut-wrenchingly hilarious week of musical theatre genius.  This time, the audience was snickering and giggling while they shuffled in their seats before the show even began. They knew they were about to embark on a show that can say "F-You, God" and still have the Mormon church take out a full page ad in the Playbill.  This is the brilliance of South Park writers, Trey Parker and Matt Stone, along with AVENUE Q co-creator Robert Lopez, who can cleverly win over people of all faith by poking fun at the Mormons with crass language that borders sacrilege. Why? Because at its core is a heartfelt story of brotherhood and self-discovery with lovable young men finding their way in a world ruled by uniformity and restriction.
---
Lea Salonga, Joshua Bell, Michael Fabiano and More Headline the 2018 Festival Napa Valley! 7/20-29

March 12, 2018

Festival Napa Valley announces the lineup for the 2018 summer season, featuring a host of world premieres, debuts and exclusive engagements set in iconic Napa Valley settings. The 2018 season, July 20-29, is dedicated to the first responders who saved lives, homes and properties in the recent Wine Country wildfires.
---
JEFF RUBY'S STEAKHOUSES to Honor Fallen Police Officers With Fundraiser Dinners, 3/4

February 14, 2018

Jeff Ruby has planned fundraising dinners across 3 states to benefit the families of fallen Westerville, OH Police Officers Anthony Morelli and Eric Joering.
---
BWW Feature: Pleasure Guild of Nationwide Children's Hospital Presents Disney's BEAUTY AND THE BEAST at the Palace Theatre, 2/23-25

February 9, 2018

For its 60th annual production, Pleasure Guild of Nationwide Children's Hospital is pleased to present Disney's BEAUTY AND THE BEAST, February 23-25 at Columbus' historic Palace Theatre, located at 34 W. Broad St. This family-friendly, Broadway-quality production benefits the Hospice and Palliative Care Programs at Nationwide Children's Hospital, the only programs of its kind in central Ohio.
---
BWW Review: Eddie George Kills It in CHICAGO!

February 8, 2018

'Murder, greed, corruption, violence, exploitation, adultery, treachery...' Where else can you find such debauchery wildly entertaining and darkly alluring? Winner of six Tony Awards, two Olivier Awards, a Grammy, and the longest running show on Broadway, there's no wonder why former NFL superstar and Heisman Trophy winner, Eddie George, teams up with CHICAGO as he debuts in his hometown and kills it in his role as the smooth-talking lawyer, Billy Flynn.
---
Columbus Unwraps Early Christmas Gift With the Opening of Jeff Ruby's Steakhouse

December 11, 2017

Christmas came early for Columbus residents as Jeff Ruby unveiled one of his premier restaurants, Jeff Ruby's Steakhouse, offering the finest in steaks and seafood, extensive wine list, exquisite atmosphere, and impeccable service.
---
JEFF RUBY'S STEAKHOUSE Announces Grand Opening in Columbus, 12/1

November 27, 2017

It's the most wonderful time of the year! One of the Midwest's most popular fine dining eateries will open just in time for holiday celebrations close to the corner of High St. and Nationwide Blvd. in downtown Columbus. Jeff Ruby's Steakhouse (JeffRuby.com), known for its award-winning steaks, seafood, popularity with celebrities, and its bigger-than-life namesake, will open on Friday, Dec. 1 at 89 E. Nationwide Blvd.
---
BWW Review: WAITRESS Serves Up a Sweet Treat for Columbus

November 8, 2017

Oozing with sweetness, the irresistible WAITRESS is serving up goodness in Columbus, Ohio just in time for the holidays. Led by an all-female creative team and powerhouse Director Diane Paulus, WAITRESS will leave you feeling satisfied with its simple ingredients that produce scrumptious results.
---
Chicago's First Annual PINK HAT RUN to Benefit Women's Groups, Today

November 4, 2017

The first annual Pink Hat Run will take place in Chicago Today, Nov. 4, 2017 in Chicago's South Loop.
---
BWW Review: Jordan Wine Dinner at Johnny's Downtown - The Finest of Sonoma in the Heart of the Midwest

September 11, 2017

Why travel to the West Coast to sample delicious wines when wine country can come to you? Lisa Mattson, Director of Marketing of Jordan Vineyard & Winery, brought a stellar lineup of exclusive Jordan vintages to Johnny's Downtown in Cleveland, Ohio, for a one-night sold-out event that featured the best in food and wine pairing.
---
BWW Review: Another Openin' Weekend at Transcendence Theatre, Wine Country Paradise, Sonoma Valley Inn and More!

June 26, 2017

With more than 900 wineries combined, Napa Valley and Sonoma County are truly a wine lover's paradise.  But more than wine, these regions offer the best of Northern California, including miles of Pacific coastline, towering redwoods, breathtaking views, luxury resorts and spas, world class restaurants, and over 50 state and regional parks, making it the perfect destination for any of your travel needs.
---
BWW Review: Transcendence Theatre's BROADWAY UNDER THE STARS Presents Another Stellar Openin'

June 22, 2017

"Every day is a new beginning," wrote Artistic Director Amy Miller, who opened the production with passionate, inspiring words as Transcendence Theatre presented 'Another Openin' Another Show' at Jack London State Historic Park.  The incredibly talented and diverse cast comprised of Broadway and Hollywood stars gathered together on one stage to share their magical journey through gorgeous song and dance under the breathtaking canopy of moonlit skies.
---