WWTNS? Announces 'Neighborhood Watch' Digital Arts Series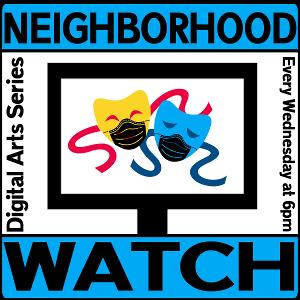 In this time of global crisis and uncertainty, the What Will the Neighbors Say? team, like everyone else, is trying to make sense of our current reality. In particular, the WWTNS? team is questioning how we can continue to take care of our beloved community of artists, patrons and colleagues, and ensure we continue to provide meaningful and accessible cultural programming remotely. With that in mind, the team is thrilled to announce the "Neighborhood Watch" Digital Arts Series, running every Wednesday in April through Zoom, with an aim of uniting our global community through free arts programming. The events can be accessed from 6pm-8pm EST each Wednesday evening via this link, and more information and RSVP options can be found on the WWTNS? website by clicking here.
The first event, on April 1st, is the Neighborhood Scene Study, in which artists and community members can submit scenes, which will then be read online for a global audience over Zoom. On April 8th, the company will present the Neighborhood Poetry Night, where participants can share either original or canon poetry with their virtual audience. The third event, the Neighborhood Music Jam, will see contributors select five-minute slots to share music (either original or covers), even creating virtual duos, trios and quartets across continents on April 15th. On April 22nd, the four Co-Artistic Directors, James Clements, Ana Cristina da Silva, Sam Hood Adrain and Jorge Morales Picó, will host The WWTNS? Happy Hour, a virtual drinks party where patrons are encouraged to pour a glass (or two) of their favourite beverage and join the team for a socially-distanced celebration with party games and, of course, storytelling. Lastly, the regular monthly WWTNS? community event, "storytime," will be presented as a digital edition with a soon-to-be-announced musical guest and theme on April 29th.
"We called it "Neighborhood Watch" as we consider it our small way of looking out for folks," noted Clements. Da Silva added, "We also like the idea that we are helping to keep our community safe from danger, like a real neighborhood watch does." "In this moment, the connections we have made need to be nurtured more than ever," stated Hood Adrain, while Picó added, "we have always been a community based company, with amazing patrons and colleagues, and now is the time for us to give back to them."
What Will the Neighbors Say? is a 501(c) 3 not-for-profit company that creates theatre that examines historical, social, political and economic narratives that have been disregarded, misrepresented, or otherwise untold in order to provoke discourse in our audience and community. WWTNS? maintains a consistent commitment to diversity, arts education, community outreach, and artistic experimentation.
www.wwtns.org
Related Articles View More Brooklyn

Stories

Shows
More Hot Stories For You