Photo Flash: On Stage Photos of Un-Common's SPRING AWAKENING
This summer the Un-Common Theatre Co will be the first Amateur Community Theatre Company in the US to perform the much acclaimed, Tony Award winning Broadway Musical SPRING AWAKENING. Winner of eight Tony Awards including best musical, direction, book and score, SPRING AWAKENING celebrates the unforgettable journey from youth to adulthood with a power, poignancy, and a passion you will never forget.
SPRING AWAKENING is a rock musical adaptation of the controversial 1891 German play of the same title by Frank Wedekind which was, for a time, banned in Germany. It features music by Duncan Sheik with book and lyrics by Steven Sater. Set in late-19th century Germany, this show tells the story of teenagers who are discovering the inner and outer tumult of sexuality.
Music and Orchestra director, Esther Zabinski (Fall River, Ma), leads the talented cast through Mr. Sheik's astonishing music - ranging from dreamlIke Ballads to driving, almost religious rock anthems, director Christa Crewdson (Arlington, Ma) opens the cast to express the turmoil of puberty and the effect that provincialism and over protective parents have on their children and future generations while Julia Snider (Cambridge, Ma) choreographs this energetic cast's powerful movements.
The cast of 26 is comprised of the extraordinary talents of young adults from both Massachusetts and Rhode Island and include:
From Ashland, MA: Evyn Whiteley (Ilse)
From Bellingham, MA: Dillon Tognacci (Reinhold/Ensemble)
From East Bridgewater, MA: Kenneth Donovan (Ensemble)
From Foxboro, MA: Meg Lowey (Ensemble)
From Mansfield, Ma: Daniel Buckley (Hanschen), Ryan Goodwin (Ernst), Ashley Goverman (Ensemble), Sarah Shear (Ensemble) and Sean Neary (Dieter/Ensemble)
From Middleboro, MA: Sarra Forti (Ensemble)
From North Attleboro, MA: Brendan Duquette (Melchior), Maria Norris (Adult Women) and Kelly Whelan (Adult Women)
From Norwood, MA: Matt Hawley (Otto)
From Sharon, MA: Matt Goldstein (Moritz) and Jacob Rosenbaum (Ulbrecht/Ensemble)
From South Easton, MA: Amanda Urquhart (Ensemble)
From Walpole, MA: Emily McDonald (Wendla)
From West Bridgewater, MA: Corey Cadigan (Ensemble)
From Westford, MA: Kristen McCusker (Martha)
From Cranston, RI: Brittney Santoro (Thea)
From Hope, RI: Erika Rethorn (Ensemble)
From North Providence, RI: Jessica Aspeel (Anna) and David Groccia (Adult Males)
From Pawtucket, RI: Noah Bridgestock (Rupert/Ensemble)
From West Greenwich, RI: Luke Doyle (George)
Performances will be held at The Orpheum Theatre, One School Street, Foxboro, MA on Thursday, July 21, Friday, July 22 and Saturday, July 23 at 7:30 pm and on Sunday, July 24 at 2:00 pm. Pre-Sale Tickets are $17 for Adults and $12 for Students and Seniors and may be purchased by calling (800) 838-3006 or on line at www.BrownPaperTickets.com. Tickets purchased at the door will be $20 for Adults and $15 for Students and Seniors. For Un-Common Member, Group Sales or Handicapped Seating please call (508) 698-3098.
Please note: Due to mature themes this production is not recommended for audience members below the age of 14.
The Un-Common Theatre Co. is currently in its 31st season of providing a safe, exciting and creative place for children and adolescents to develop life skills through exposure to the professional theatrical experience. For more information on the Un-Common Theatre Co. and SPRING AWAKENING please visit their website at www.uncommontheatre.org
Photo Credits Chris Lowey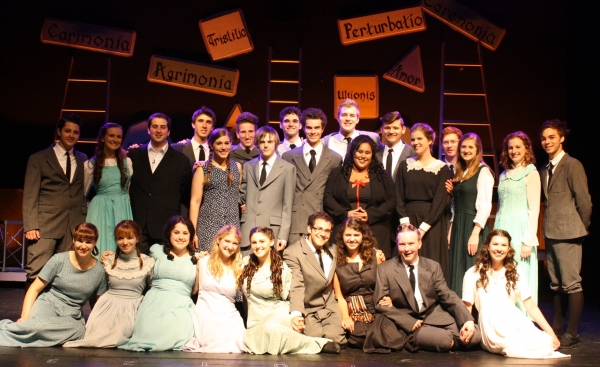 Kenneth Donovan, Erika Rethorn, David Groccia, Jacob Rosenbaum, Ashley Goverman, Noah Bridgestock, Sean Neary, Brendan Duquette, Matt Goldstein, Daniel Buckley, Maria Norris, Dillon Tognacci, Kelly Whelan, Matt Hawley, Meg Lowey, Jessica Aspeel, Luke Doyle. Sitting Left - Right: Sarah Shear, Sarra Forti, Kristen McCusker, Emily McDonald, Brittney Santoro, Ryan Goodwin , Evyn Whiteley, Corey Cadigan, Amanda Urquhart.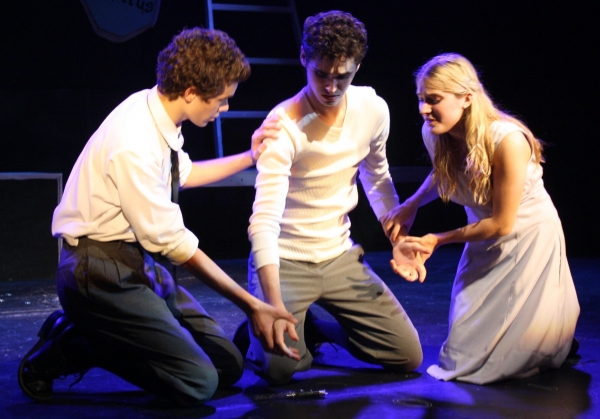 Matt Goldstein, Brendan Duquette, Emily McDonald

Matt Goldstein, Brendan Duquette, Emily McDonald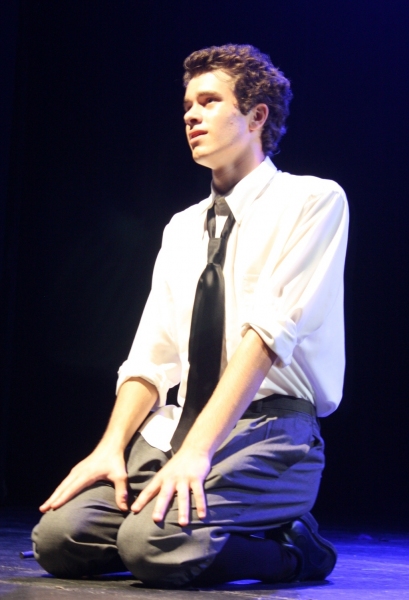 Matt Goldstein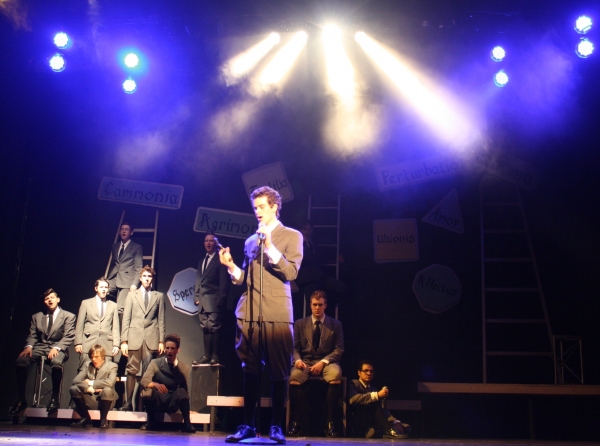 Dillon Tognacci, Sean Neary, Kenneth Donovan, Matt Hawley, Jacob Rosenbaum, Noah Bridgestock, Corey Cadigan, Matt Goldstein, Daniel Buckley and Ryan Goodwin

Luke Doyle, Matt Hawley, Matt Goldstein, Daniel Buckley & Ryan Goodwin.

Maria Norris, Matt Goldstein, Daniel Buckley, Luke Doyle, Ryan Goodwin, Matt Hawley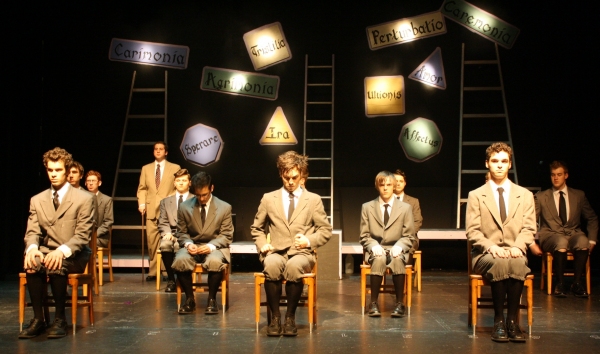 Matt Goldstein and Jacob Rosenbaum, Matt Hawley, David Groccia, Dillon Tognacci , Ryan Goodwin, Luke Doyle, Noah Bridgestock, Sean Neary, Kenneth Donovan, Corey Cadigan, Brendan Duquette, Daniel Buckley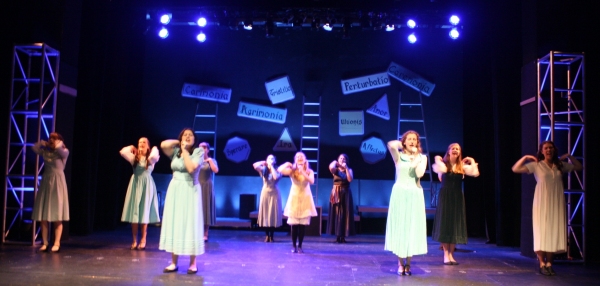 Sarra Forti, Erika Rethorn, Kristen McCusker, Sarah Shear, Brittney Santoro, Emily McDonald, Evyn Whiteley, Jessica Aspeel, Meg Lowey, Amanda Urquhart