Photo Coverage: Barrington Stage Co. & Shakespeare & Co. Take Top Honors at First Annual Berkshire Theatre Awards
It was appropriate that two-time Tony Award winner William Finn was present at The First Annual Berkshire Theatre Award ceremony held in Pittsfield MA. on Sunday November 13th. Mr. Finn won a Tony for The 25th Annual Putnam County Spelling Bee which was home grown in The Berkshires at Barrington Stage Company. Although he didn't have any work in contention for the prestigious award, Finn did accept a few "Berkies" for some artists who could not receive their awards in person.
Seventeen arts journalists voted on 120 nominees in 25 categories chosen from artists in the 75 live theatre productions mounted in Berkshire County and adjacent areas between October 1, 2015 and September 30, 2016.
The Berkshire Theatre Awards voters included Mark G. Auerbach of the Westfield News Group, Peter Bergman of Berkshire Bright Focus and the Berkshire Edge, Jeffrey Borak of the Berkshire Eagle, theatre historian Bob Bruyr, Dan Dwyer of Off Script, Helen Epstein of Arts Fuse, Bob Goepfert of the Troy Record and WAMC, Charles Giuliano of Berkshire Fine Arts, Rex Hearn of the Berkshire Record, Macey Levin of Berkshire on Stage, Gloria Miller of Curtain Up, Larry Murray of Berkshire on Stage, Chris Rohmann of the Valley Advocate, Fred Sokol of Talkin' Broadway, Stephen Sorokoff of Broadway World, Bob Sugarman of Theatre Talk, and Sally Sugarman of WBTN and More Theatre Talk. Also participating in the program but not voting are Gail M. Burns and Ed Sedarbaum. The evening was emceed by J. Peter Bergman and Macey Levin. Elizabeth Aspenlieder (Shakespeare & Co) and Debra Jo Rupp (BSC) were spotlight guests.
The Berkshire theatrical community was brought together by Larry Murray who has long promoted the idea of a Berkshire Theatre Awards program and in his honor the Founders committee did create the Larry Murray Award which is given to a person or theatre project that advances social, political, or community issues. Larry personally presented this year's award to JuliAnne Boyd founder/artistic director of Barrington Stage Co. Shakespeare & Company and Barrington Stage Co, were big winners this year. BSC's productions of The Pirates of Penzance and American Son took top honors. Will Swenson, Tamara Tunie, Debra Jo Rupp, John Hadden, Andre Ware, and Jeff McCarthy were also recipients of Berkshire Theatre Awards.
The Winners of The First Annual Berkshire Theatre Awards
Outstanding:
Supporting Performance (Female) Intimate Theatre - Dana Harrison in Holy Laughter (WAM Theatre)
Supporting Performance (Male) Intimate Theatre - Jeff McCarthy in Broadway BounTy Hunter (BSC)
Direction of Musical - Intimate Theatre - JuliAnne Boyd - Broadway BounTy Hunter (BSC)
Choreography - Large Theatre - Joshua Bergasse Pirates of Penzance (BSC)
Costume Design - Play or Musical - Jess Goldstein Pirates of Penzance (BSC)
Choreography - Intimate Theatre - Jeffrey Page -Broadway BounTy Hunter (BSC)
Direction - Intimate Theatre - Eric Tucker Cry Havoc (Shakespeare & Co)
Lighting Design - Play or Musical Jason Lyons Pirates of Penzance (BSC)
Supporting Performance (Male) Large Theatre John Hadden The Two Gentlemen of Verona (Shakespeare) & Andre Ware - American Son (BSC)
Scenic Design Play or Musical - Beowulf Borritt - Pirates of Penzance (BSC)
Sound Design Play or Musical- Scott Kilian - Constellations (Berkshire Theatre Group)Male Actor (Male) - Intimate THeatre- Stephan Wolfert - Cry Havoc (Shakespeare & Co.)
Actor (Female) Intimate Theatre- Debra Jo Rupp - Kimberly Akimbo (BSC)
Direction Musical - Large Theatre - John Rando - Pirates of Penzance (BSC)
Production of a New Musical - Broadway BounTy Hunter (BSC)
Production of Musical Intimate Theatre - Broadway BounTy Hunter (BSC)
Performance Male Actor - Large Theatre - Will Swenson - Pirates of Penzance (BSC)
Production of Play- Intimate Theatre - Cry Havoc (Shakespeare & Co.)
Performance Supporting Female Actor - Large Theatre - Nehassaiu deGannes -Or (Shakespeare) & Scarlett Strallen - Pirates of Penzance (BSC)
Direction of Play - Large Theatre - JuliAnne Boyd - American Son (BSC)
Performance Female Actor - Large Theatre - Tamara Tunie - American Son (BSC)
Production of New Play - American Son - (BSC)
Production of Musical - Large Theatre - Pirates of Penzance (BSC)
Production of Play - Large Theatre - American Son (BSC)
Larry Murray Award - JuliAnne Boyd
Photo Credit: Stephen Sorokoff


William Finn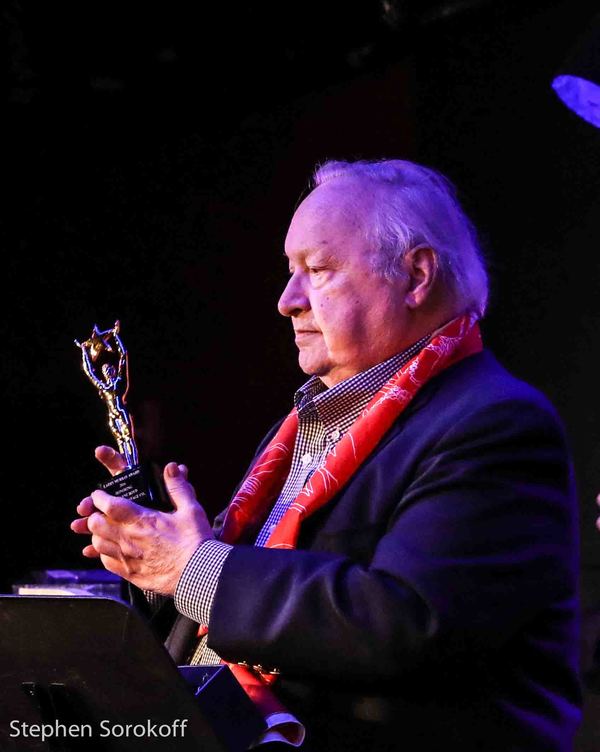 Larry Murray & The Larry Murray Award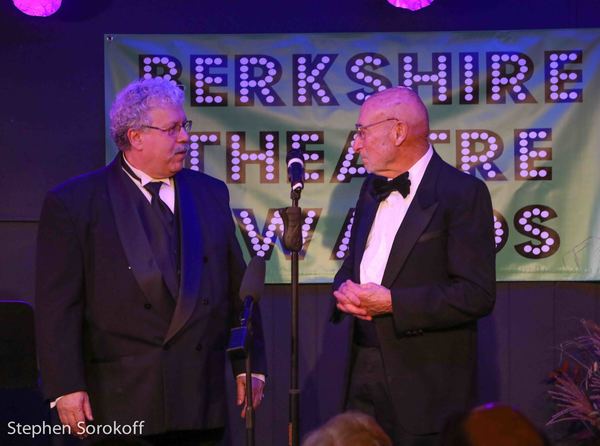 J.Peter Bergman & Macey Levin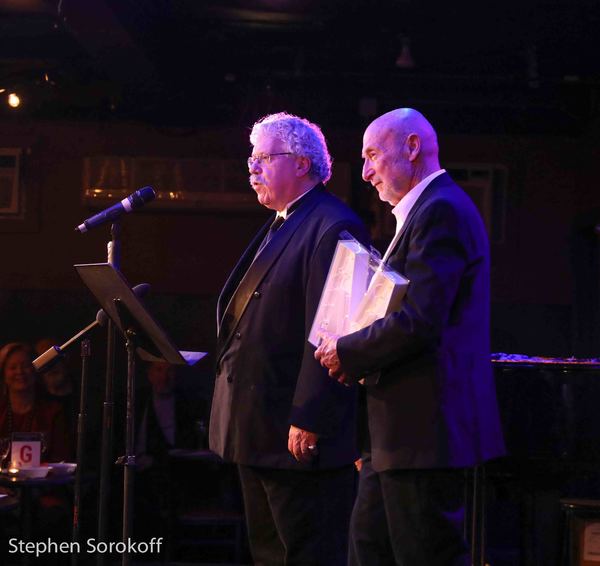 J. Peter Bergman & Macey Levin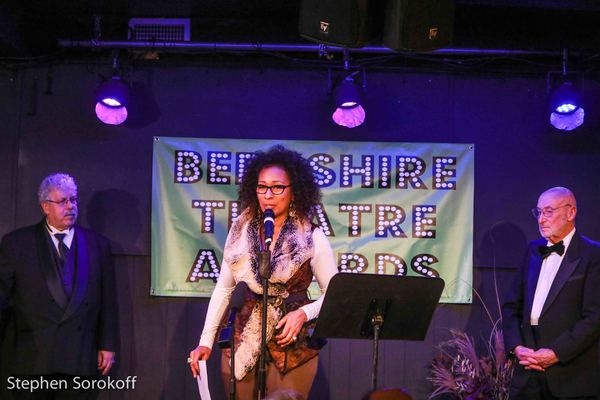 Tamara Tunie

Tamara Tunie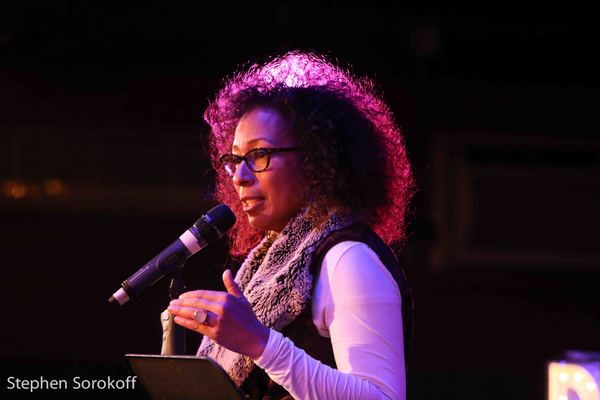 Tamara Tunie

Debra Jo Rupp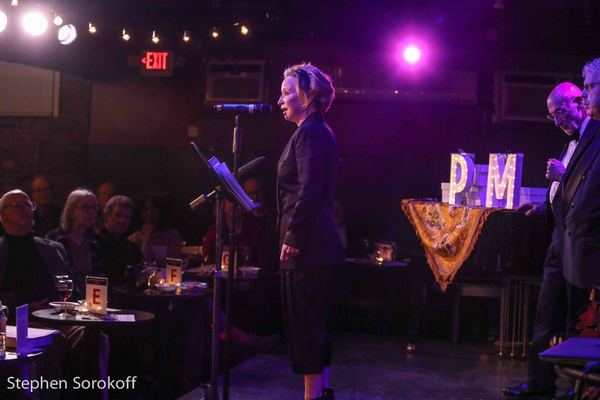 Debra Jo Rupp
Christopher Demos-Brown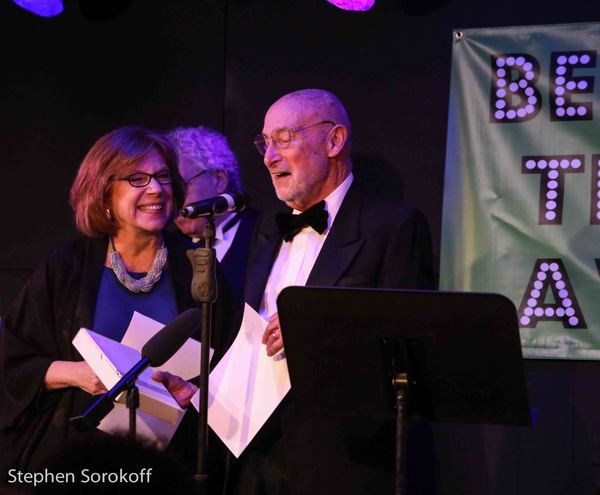 Julianne Boyd & Macey Levin

Nehassaiu deGannes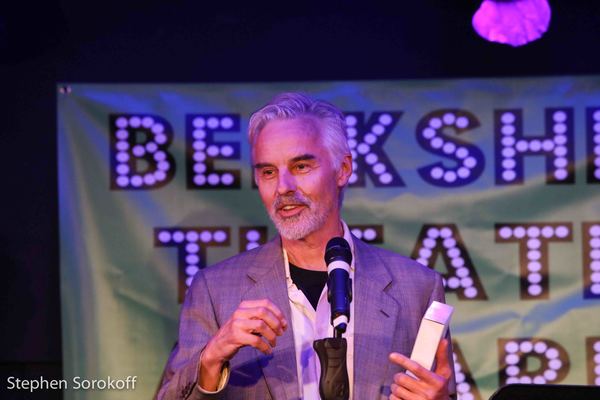 John Hadden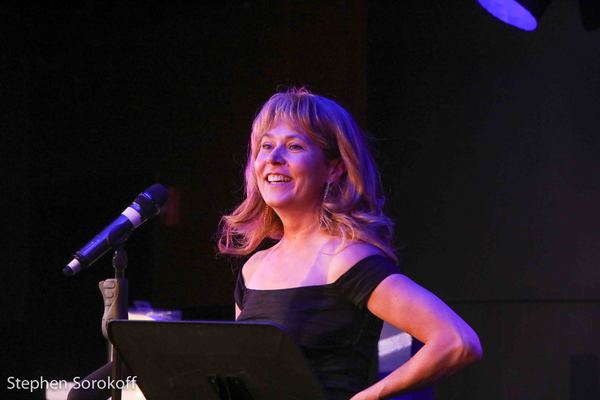 Elizabeth Aspenlieder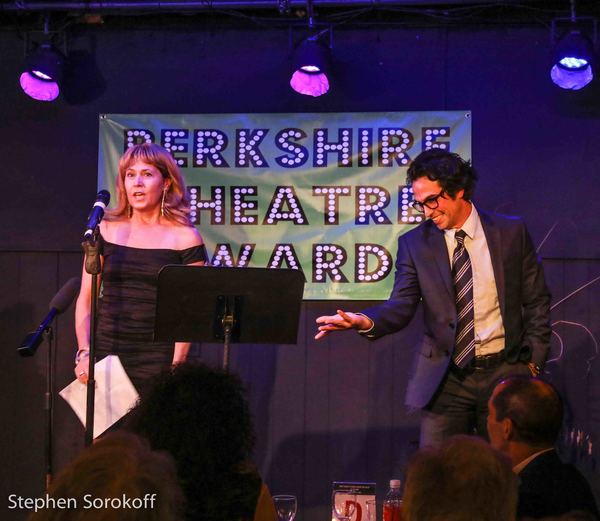 Elizabeth Aspenlieder & David Joseph

Elizabeth Azpenlieder, J. Peter Bergman, David Joseph

Dana Harrison

Mark H. Dold

Elizabeth Aspenlieder & Debra Jo Rupp

JuliAnne Boyd, Tamara Tunie, Christopher Demos-Brown

Mr. Finn's Cabaret

Larry Murray

The Berkshire Theatre Awards

Robert J. Bruyr

The Berkshire Theatre Awards

Tamara Tunie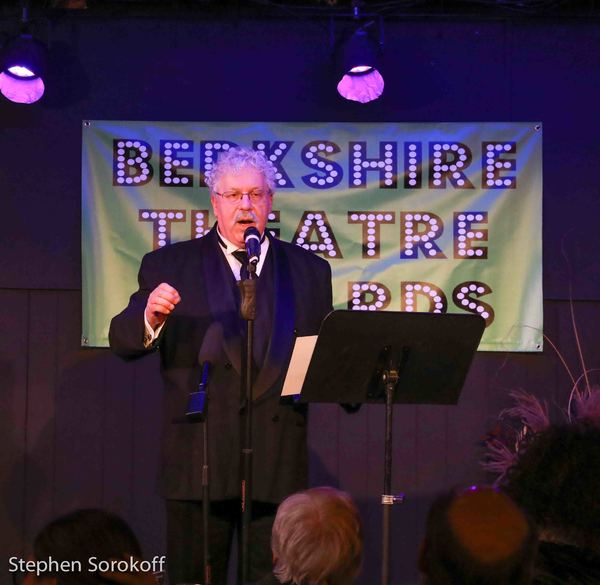 J. Peter Bergman

Elizabeth Aspenlieder, Stephen Sorokoff, David Joseph, Eda Sorokoff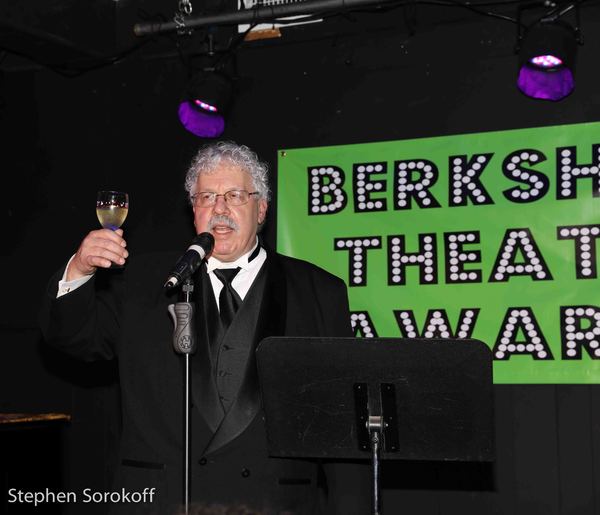 J. Peter Bergman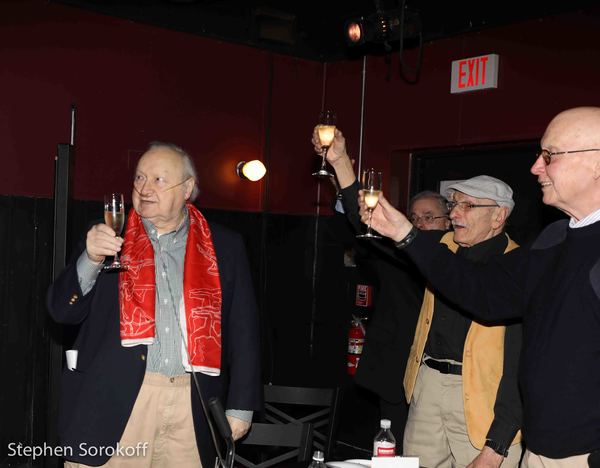 Larry Murray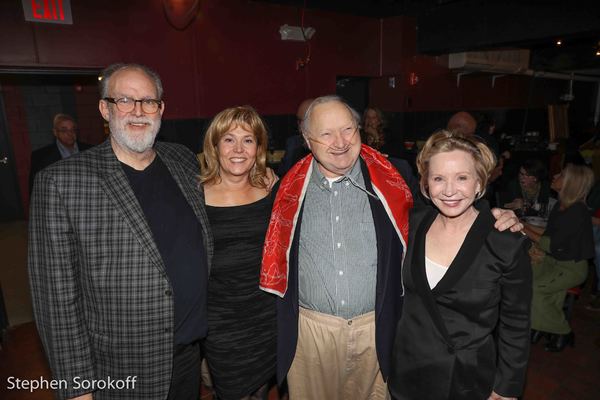 William Finn, Elizabeth Aspenlieder, Larry Murray, Debra Jo Rupp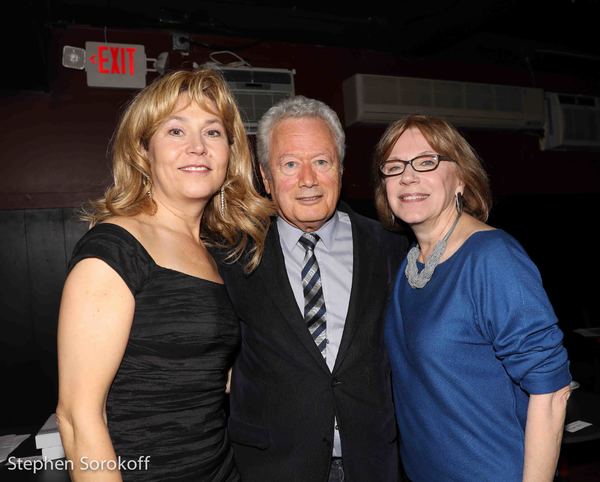 Elizabeth Aspenlieder, Stephen Sorokoff, JuliAnne Boyd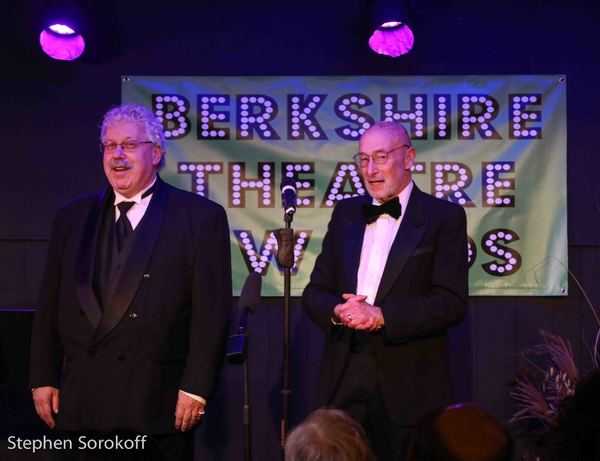 J. Peter Bergman & Macey Levin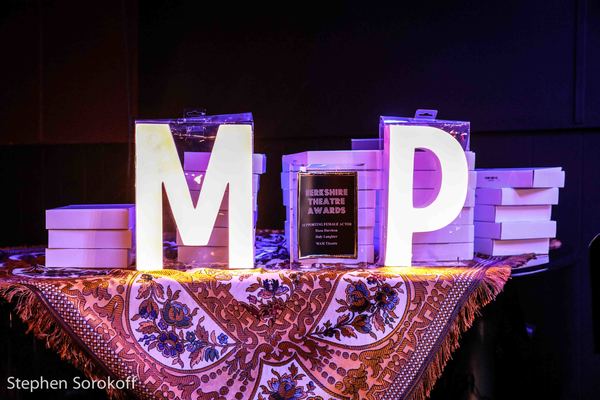 Macey & Peter