Anthony Kearns Performs At The Maryland Million
World-renowned tenor Anthony Kearns will sing the National Anthem and "God Bless America" at the 2017 Jim McKay Maryland Million Day at Laurel Park, it was announced.This is the third year Kearns will sing at this extraordinary day of racing for Maryland-sired
Thoroughbred horses, started in 1986. The Maryland Million is a one-day stakes program offering purses and awards of more than $1 million, and is second only to the Preakness in Maryland racing events.Kearns, who also sang at the 141st Preakness Stakes in 2016, said his appearance at the Maryland Million celebrations combines two of his greatest passions: music and horses. The Preakness is considered to be the second jewel of the Triple Crown and the Maryland Million marks an exceptional day of racing.Kearns hails from County Wexford, Ireland -- home of many internationally-known horse-trainers such as Jim Bolger and Aidan O'Brien, and many great horse breeders, trainers and jockeys.
"That's where I first experienced the beauty of horses, the skills of outstanding horse trainers and riders, and, of course, the thrill of the race," said Kearns.
Now living in the U.S., Mr. Kearns said there are strong ties between the Irish and Americans in horse racing circles and he is proud to support the international racing community on both sides of the Atlantic.Cricket Goodall, executive director of the Maryland Million Ltd., said of Kearns, "We're pleased to have the talented Anthony Kearns join us again this year. He is a sensational singer and has many friends and fans among our guests."
"I'm looking forward to returning to Maryland horse country to perform for the Maryland Million celebrations," said Kearns."We're delighted to have Anthony Kearns return to Laurel Park for what will be a brilliant showcase of the best of Maryland Thoroughbreds. His voice will add a touch of excellence that is the hallmark of what we see on Jim McKay Maryland Million Day," said John McDaniel, owner of Hickory Ridge Farm in Howard County.During a pre-race gala on October 20, Kearns will perform a selection of classical, popular and inspirational songs, as well as serve as a celebrity guest host during the live auction benefiting the Maryland Horse Industry Foundation.Kearns took the American television audience by storm in 1999 as the youngest member of the wildly popular musical group, The Irish Tenors with whom he has 10 CDs and five PBS specials.
Their CDs have gone Gold, Platinum and Double Platinum. American critics hailed Kearns as perhaps the most likely of the three (Irish Tenors) to "achieve the level of tenor super stardom enjoyed by Pavarotti and a handful of other singers."Mr. Kearns enjoys a robust international solo career which includes concerts, operas and televised appearances. Last year, he took part in the events commemorating the 100th anniversary of the 1916 Easter Rising, which led to the independence of Ireland. He headlined a concert at The John F. Kennedy Center for the Performing Arts in Washington, D.C. and was a featured guest at the launch of the world-wide celebrations in New York City with actor Liam Neeson and celebrity guests. Kearns also sang on Opening Night of the three-week official celebration in Washington, D.C. which included remarks by Taoiseach Enda Kenny and Vice President Joseph Biden.
Mr. Kearns has had the privilege to sing for three U.S. Presidents, the chairman of the Joint Chiefs of Staff and Medal of Honor recipients, and at the Pre-Mass concert in Philadelphia for Pope Francis. Last year he opened the National Memorial Day Parade in Washington, D.C. - the largest in the nation -- before a national television audience and "America Salutes You," a televised Veterans Day Special.Kearns has also performed at the Fasig-Tipton Sales Pavilion in Lexington, KY and at the equestrian-themed Salamander Resort & Spa in Middleburg, VA.
More Hot Stories For You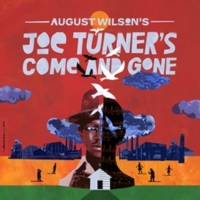 Teatro Chelsea and The Huntington Collaborate On New Latine Play Reading Initiative

December 2, 2022

Teatro Chelsea and The Huntington announce a new Latine play reading initiative to collegially explore and celebrate the work of Latine writers with a series of play readings, conversations, and convenings in the coming year.
---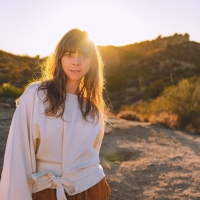 Arc Iris Frontwoman Jocie Adams To Perform Rare Solo Show at Club Passim

December 2, 2022

 Jocie Adams, known for her work in Arc Iris and The Low Anthem, is set to perform her first full-length solo show since 2011 at Club Passim on December 28th. Jocie will blend some of her favorite old songs with new music for the unique set. 
---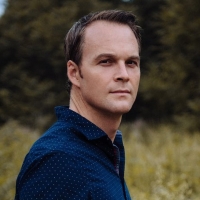 Jamez McCorkle Brings His Acclaimed Lead Performance To Boston In Rhiannon Giddens And Michael Abel's OMAR

December 1, 2022

Casting and production announcements for Boston Lyric Opera's spring 2023 performances are being released today, including performers in BLO's premiere production of Bluebeard's Castle/Four Songs in March 2023 and the New England premiere of Rhiannon Giddens and Michael Abels' new opera, Omar in May 2023.
---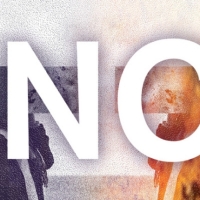 Boston University School Of Theatre Presents ONCE At The Joan & Edgar Booth Theatre

December 1, 2022

Boston University College of Fine Arts (CFA) School of Theatre has announced its upcoming production at BU's state-of-the-art Joan & Edgar Booth Theatre, Once, running from December 7-10, 2022.
---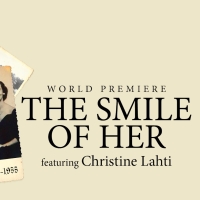 A World Premiere Play by Christine Lahti & More Announced for Berkshire Theatre Group Early Summer 2023 Season

December 1, 2022

Berkshire Theatre Group has announced a portion of BTG's 2023 Summer Season. The Early Summer 2023 Season will include contact, a four-time Tony Award-winning dance musical; What The Constitution Means To Me, a boundary-breaking play co-produced with WAM Theatre, and more.
---