Richard Allen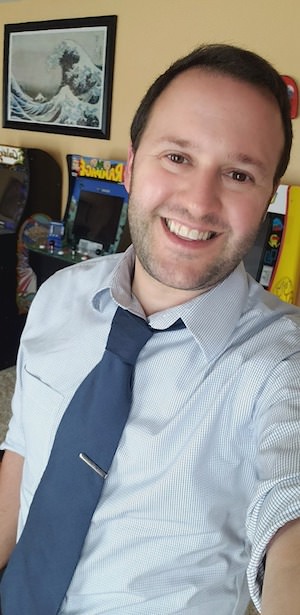 Richard Allen is a Contributing Editor for Broadway World and various other publications including Fan Fest News, Graffiti Magazine, Southern Literary Review and the Journal of Appalachian Studies. He can be reached via e-mail at richardallenwrites@gmail.com or at facebook.com/richardallenwrites
MOST POPULAR ARTICLES
LAST 30 DAYS
BEAUTIFUL: THE CAROLE KING MUSICAL at KEITH-ALBEE PERFORMING ARTS CENTER on October 9th!
Posted: Sep. 23, 2019


WHEELING SYMPHONY YOUTH ORCHESTRA BLUEGRASS BBQ FUNDRAISER at Oglebay Park on September 29th!
Posted: Sep. 23, 2019


LAST 365 DAYS
STORMING HEAVEN: THE MUSICAL Pre-Broadway Work Shop at the WEST VIRGINIA PUBLIC THEATRE on January 19th!
Posted: Jan. 14, 2019


CHILDREN'S THEATRE OF CHARLESTON Presents MADAGASCAR: A MUSICAL ADVENTURE JR This Weekend in Charleston, WV!
Posted: Mar. 25, 2019



Free Performance From the WHEELING SYMPHONY ORCHESTRA at THE STRAND THEATRE As Part of Their WSO ON THE GO Series
Posted: Feb. 12, 2019


WHEELING SYMPHONY ORCHESTRA Presents Their ANNUAL SYMPHONY ON ICE at WESBANCO ARENA Featuring Olympic Skater Ashley Wagner
Posted: Nov. 14, 2018



THE ARACOMA STORY, INC Announces Their FULL 2019 SEASON!
Posted: Jan. 2, 2019


BWW Feature: Interview With Nora Perone and Daniel Stevens, the Stars of WEST VIRGINIA PUBLIC THEATRE'S Production of THE LAST FIVE YEARS
Posted: Feb. 7, 2019


West Virginia Public Theatre's IT'S A WONDERFUL LIFE Opens At The WVU Creative Arts Center!
Posted: Dec. 14, 2018


WHEELING SYMPHONY YOUTH ORCHESTRA BLUEGRASS BBQ FUNDRAISER at Oglebay Park on September 29th!

September 23, 2019

Wheeling Symphony Youth Orchestra Holds Annual Bluegrass BBQ Fundraiser at Oglebay Park
---
BEAUTIFUL: THE CAROLE KING MUSICAL at KEITH-ALBEE PERFORMING ARTS CENTER on October 9th!

September 23, 2019

Tony Award-Winning Musical Beautiful a?" The Carole King Musical to Inspire Keith-Albee Audiences
---
AUDITION NOTICE: ROCK OF AGES at ALBAN ARTS CENTER! Auditions Begin August 23rd!

August 16, 2019

The Broadway hit musical Rock of Ages is being performed for the first time in West Virginia! Alban Arts Center recently announced audition details and dates as well as performance dates.
---
BWW Interview: Michael Gore and Chris Terpening of SHREK THE MUSICAL (Charleston Light Opera Guild)

July 29, 2019

The Charleston Light Opera Guild (CLOG) is currently hard at work preparing for their upcoming production of Shrek the Musical, based on the wildly popular Shrek film series. The play a?' which opened in 2008 on Broadway and features a book and lyrics by David Lindsay-Abaire and music by Jeanine Tesori - follows essentially the same story as the first Shrek movie, albeit with the incorporation of multiple musical numbers and a few expanded set pieces.
---
Alchemy Theatre Troupe Announces Audition Dates and Details for DARK OF THE MOON

July 28, 2019

Alchemy Theatre Troupe is excited to announce audition dates and details for their upcoming Appalachian folk drama Dark of the Moon.
---
Cast List Announced for MATILDA at ALBAN ARTS CENTER!

July 24, 2019

Alban Arts Center has announced the cast list for their upcoming production of Ronald Dahl's Matilda The Musical!
---
NUNSENSE at Greenbrier Valley Theatre Opens This Weekend!

July 15, 2019

Greenbrier Valley Theatre, the state professional theatre of West Virginia, is proud to present the highly praised musical comedy Nunsense.
---
BWW INTERVIEW: The Stars of BRIGHT STAR, Opening This Weekend at the CHARLESTON LIGHT OPERA GUILD THEATRE

June 12, 2019

"To me, Bright Star is a story about hope," explained Scott Jarrell. "The audience is going to feel a wide range of emotions when they see this production, but above all, the feeling of hope is the driving factor. Hope is a strong emotion that can carry us through any situation - and that feeling is largely on display from the time the curtain opens to the second it closes."
---
WHEELING SYMPHONY ORCHESTRA Announces Details For Their 90TH ANNIVERSARY SEASON!

May 30, 2019

The Wheeling Symphony Orchestra (WSO) have announced details for their exciting 90th Anniversary Season which promises exciting guest artists, pop programs, and the Ohio Valley's number one family event, Symphony on Ice.
---
WHEELING SYMPHONY ORCHESTRA'S Next WSO ON THE GO Performance Will Be at BLACK SHEEP VINEYARD On May 31st!

May 30, 2019

The Wheeling Symphony Orchestra (WSO) have announced their next WSO on the GO concert will take place on Friday, May 31st, 2019 at 7:30 PM.
---
Just Announced! THE CLAY CENTER'S BROADWAY IN CHARLESTON 2019-2020 SEASON!

May 16, 2019

The Clay Center has announced their 2019-2020 Broadway in Charleston series! This year features six shows, including a wide range of Broadway classics and a holiday special.
---
BWW Review: SYLVIA at Alban Arts Center

May 2, 2019

Who would have thought that a play about a dog - a role performed by a human no less - would offer such a thought-provoking look at the meaning of life, the bond between owner and animal, the struggles of a long term married couple, and how to cope with growing older? Well Sylvia, A.R. Gurney's hilarious and emotional tribute to man's best friend, does exactly that.
---
BWW Review: 42ND STREET Performed By The CHARLESTON LIGHT OPERA GUILD

April 29, 2019

42nd Street is everything that theater should be; beautiful, touching, funny, impressive, and magical. It is why we go to the theater. There's no better way to spend two and a half hours than watching a group of extremely talented performers sing and dance their way through iconic songs and set pieces. Go to this show - you won't be disappointed.
---
BWW Interview: Cast and Musical Director of CHARLESTON LIGHT OPERA GUILD'S Production of 42ND STREET!

April 23, 2019

42nd Street, the iconic Broadway masterpiece and winner of the Tony Award for Best Musical in 1980, is tap-dancing its way onto the Charleston Coliseum & Convention Center's Little Theater stage in Charleston, WV from April 26th, 2019 through May 11th, 2019 courtesy of the talented performers and crew of the Charleston Light Opera Guild.
---
ONCE UPON A TIME at the CAPITOL THEATRE Featuring Broadway Star Sierra Boggess, The Wheeling Symphony Orchestra, and John Devlin!

April 9, 2019

Broadway star Sierra Boggess, best known for her portrayal of Christine in The Phantom of the Opera on both Broadway and the West End, will be joining the Wheeling Symphony Orchestra for an evening of classic Broadway, Disney and Star Wars favorites conducted by Music Director Finalist John Devlin. The performance, titled Once Upon a Time, will be held at the Capitol Theatre in Wheeling, WV on Friday, April 26th, 2019 at 7:30 PM.
---
BWW Guest Review: THE LAST FIVE YEARS at WEST VIRGINIA PUBLIC THEATRE

March 26, 2019

It all starts with a waltz that goes terribly wrong. A man and woman enter, underscored by soft piano, and turn to face each other. They join together under the pool of a spotlight on an otherwise blank stage, and they dance together harmoniously-for a while. Suddenly, he misses a cue, she shoots a look, and their movements grow increasingly terse until he drops her arms and marches away, leaving her alone to sing the opening number.
---
AUDITION NOTICE: BRIGHT STAR at CHARLESTON LIGHT OPERA GUILD THEATRE

March 25, 2019

Auditions for Bright Star, Steve Martin and Edie Brickell's five-time Tony-nominated Broadway musical, will be held at the Charleston light Opera Guild Theatre on April 4th, 7th and 9th, 2019.
---
CHILDREN'S THEATRE OF CHARLESTON Presents MADAGASCAR: A MUSICAL ADVENTURE JR This Weekend in Charleston, WV!

March 25, 2019

The Children's Theatre of Charleston will be presenting Dreamwork's hilarious play, Madagascar: A Musical Adventure Jr. this weekend in Charleston, WV at the Charleston Coliseum and Convention Center's Little Theater!
---
KATHY MATTEA To Perform An Intimate Concert at the CHARLESTON LIGHT OPERA GUILD THEATRE In Celebration of Their 70th Anniversary

March 13, 2019

The Charleston Light Opera Guild (CLOG) is proud to announce that world renowned Country superstar Kathy Mattea will be performing at the Charleston Light Opera Guild Theatre on March 22nd, 2019 in a stunning and intimate benefit concert to commemorate CLOG's 70th anniversary season.
---
FIRST STAGE THEATRE COMPANY Presents NEWSIES at HUNTINGTON HIGH SCHOOL, Opening On March 8th!

March 5, 2019

This past Saturday an impromptu performance at the Huntington Mall began with a shout known to all musical lovers: 'Pulitzer and Hearst, they think we're nothing' Are we nothing'?' To which an excited mob of newsies replied tenaciously, 'No!' Audiences were then treated to an impressive flash mob rendition of 'The World Will Know' during a lull in the Macy's Prom Fashion Event. After this commanding performance, there's no doubt in anybody's mind just how great First Stage Theatre Company's production of Newsies will be.
---
1