Richard Allen - Page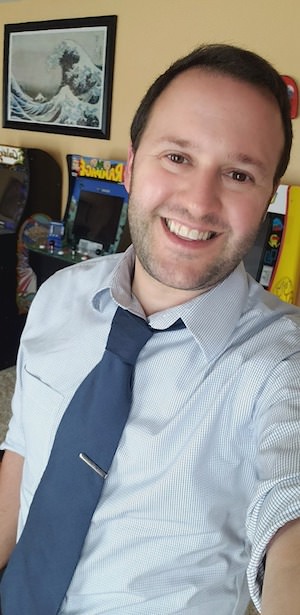 Richard Allen is a Contributing Editor for Broadway World and various other publications including Fan Fest News, Graffiti Magazine, Southern Literary Review, The Charleston Gazette, Ther Herald Dispatch, and the Journal of Appalachian Studies. He recently had his first original work published in the Writing Bloc Anthology "Deception" available now on Amazon in print and Kindle. He can be reached via e-mail at richardallenwrites@gmail.com or at facebook.com/richardallenwrites
MOST POPULAR ARTICLES
LAST 30 DAYS
LAST 365 DAYS
BWW Interview: Andrew Edwards & Heather Allen of ROCK OF AGES At Alban Arts Center
Posted: Nov. 11, 2019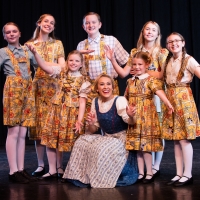 Rudi Arrowood & Emma Alley Of Charleston Light Opera Guild's Upcoming Production of THE SOUND OF MUSIC
Posted: Jan. 13, 2020


BWW Interview: Brynna Horswell & Adam Campbell Of OKLAHOMA! At Charleston Light Opera Guild
Posted: Nov. 5, 2019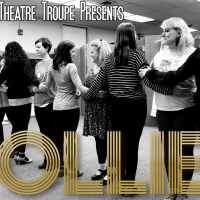 Interview: Director Bil Neal and Actress Jane Modlin of ALCHEMY THEATRE TROUPE'S Upcoming Production of FOLLIES!
Posted: Feb. 28, 2020


AUDITION NOTICE: ROCK OF AGES at ALBAN ARTS CENTER! Auditions Begin August 23rd!
Posted: Aug. 16, 2019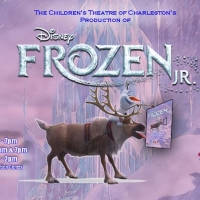 FROZEN JR Performed by the CHILDREN'S THEATRE OF CHARLESTON Open Tonight at the CHARLESTON LITTLE THEATER
Posted: Dec. 13, 2019


BEAUTIFUL: THE CAROLE KING MUSICAL at KEITH-ALBEE PERFORMING ARTS CENTER on October 9th!
Posted: Sep. 23, 2019


WHEELING SYMPHONY ORCHESTRA ANNOUNCES FALL CHAMBER SERIES at Oglebay Wilson Lodge Glessner Ballroom

August 4, 2020

Wheeling Symphony Orchestra (WSO) announces its fall concert chamber music series, WesBanco presents SoundBites.
---
Interview: Director Bil Neal and Actress Jane Modlin of ALCHEMY THEATRE TROUPE'S Upcoming Production of FOLLIES!

February 28, 2020

a?oeGood times and bum times, I've seen them all and, my dear, I'm still here,a?? sings Carlotta in a pivotal moment in Follies. Like Carlotta, Follies has proven to be a fighter, surviving the yearly onslaught of new musicals while retaining the show's natural, understated charm. With a set consisting of not much more than a few tables and chairs, Follies spins a story about four aging performers confronting the (literal) ghosts of their past.
---
Rudi Arrowood & Emma Alley Of Charleston Light Opera Guild's Upcoming Production of THE SOUND OF MUSIC

January 13, 2020

Charleston Light Opera Guild is kicking off 2020 with their highly anticipated production of the classic The Sound of Music, set to debut on January 17th at The Clay Center in the Maier Performance Hall.
---
FROZEN JR Performed by the CHILDREN'S THEATRE OF CHARLESTON Open Tonight at the CHARLESTON LITTLE THEATER

December 13, 2019

Tonight is the opening night for Children Theatre of Charleston's (CTOC) magical production of Disney's Frozen Jr!
---
BWW Interview: Andrew Edwards & Heather Allen of ROCK OF AGES At Alban Arts Center

November 11, 2019

'Rock of Ages has been a bucket list show for me ever since I saw the movie,' explained Andrew Edwards, who portrays Drew in the Alban Arts Center's upcoming production of the hit Broadway jukebox musical. 'I realized it was basically an excuse to be a rock star and scream some awesome rock songs that I'd never otherwise be able to do. I knew that I had to participate in this show in any capacity I could.'
---
BWW Interview: Brynna Horswell & Adam Campbell Of OKLAHOMA! At Charleston Light Opera Guild

November 5, 2019

'Oklahoma! Is and will always be my first love,' explained Brynna Horswell, who portrays Laurey in Charleston Light Opera Guild's (CLOG) upcoming production of the Rodgers and Hammerstein classic. 'It was the first musical I remember being exposed to as a very little girl. I grew up singing and dancing to those songs and dreamed that one day I'd be Shirley Jones with my own Gordon MacRae.'
---
WHEELING SYMPHONY YOUTH ORCHESTRA BLUEGRASS BBQ FUNDRAISER at Oglebay Park on September 29th!

September 23, 2019

Wheeling Symphony Youth Orchestra Holds Annual Bluegrass BBQ Fundraiser at Oglebay Park
---
BEAUTIFUL: THE CAROLE KING MUSICAL at KEITH-ALBEE PERFORMING ARTS CENTER on October 9th!

September 23, 2019

Tony Award-Winning Musical Beautiful a?" The Carole King Musical to Inspire Keith-Albee Audiences
---
AUDITION NOTICE: ROCK OF AGES at ALBAN ARTS CENTER! Auditions Begin August 23rd!

August 16, 2019

The Broadway hit musical Rock of Ages is being performed for the first time in West Virginia! Alban Arts Center recently announced audition details and dates as well as performance dates.
---
BWW Interview: Michael Gore and Chris Terpening of SHREK THE MUSICAL (Charleston Light Opera Guild)

July 29, 2019

The Charleston Light Opera Guild (CLOG) is currently hard at work preparing for their upcoming production of Shrek the Musical, based on the wildly popular Shrek film series. The play a?' which opened in 2008 on Broadway and features a book and lyrics by David Lindsay-Abaire and music by Jeanine Tesori - follows essentially the same story as the first Shrek movie, albeit with the incorporation of multiple musical numbers and a few expanded set pieces.
---
Alchemy Theatre Troupe Announces Audition Dates and Details for DARK OF THE MOON

July 28, 2019

Alchemy Theatre Troupe is excited to announce audition dates and details for their upcoming Appalachian folk drama Dark of the Moon.
---
Cast List Announced for MATILDA at ALBAN ARTS CENTER!

July 24, 2019

Alban Arts Center has announced the cast list for their upcoming production of Ronald Dahl's Matilda The Musical!
---
NUNSENSE at Greenbrier Valley Theatre Opens This Weekend!

July 15, 2019

Greenbrier Valley Theatre, the state professional theatre of West Virginia, is proud to present the highly praised musical comedy Nunsense.
---
BWW INTERVIEW: The Stars of BRIGHT STAR, Opening This Weekend at the CHARLESTON LIGHT OPERA GUILD THEATRE

June 12, 2019

"To me, Bright Star is a story about hope," explained Scott Jarrell. "The audience is going to feel a wide range of emotions when they see this production, but above all, the feeling of hope is the driving factor. Hope is a strong emotion that can carry us through any situation - and that feeling is largely on display from the time the curtain opens to the second it closes."
---
WHEELING SYMPHONY ORCHESTRA Announces Details For Their 90TH ANNIVERSARY SEASON!

May 30, 2019

The Wheeling Symphony Orchestra (WSO) have announced details for their exciting 90th Anniversary Season which promises exciting guest artists, pop programs, and the Ohio Valley's number one family event, Symphony on Ice.
---
WHEELING SYMPHONY ORCHESTRA'S Next WSO ON THE GO Performance Will Be at BLACK SHEEP VINEYARD On May 31st!

May 30, 2019

The Wheeling Symphony Orchestra (WSO) have announced their next WSO on the GO concert will take place on Friday, May 31st, 2019 at 7:30 PM.
---
Just Announced! THE CLAY CENTER'S BROADWAY IN CHARLESTON 2019-2020 SEASON!

May 16, 2019

The Clay Center has announced their 2019-2020 Broadway in Charleston series! This year features six shows, including a wide range of Broadway classics and a holiday special.
---
BWW Review: SYLVIA at Alban Arts Center

May 2, 2019

Who would have thought that a play about a dog - a role performed by a human no less - would offer such a thought-provoking look at the meaning of life, the bond between owner and animal, the struggles of a long term married couple, and how to cope with growing older? Well Sylvia, A.R. Gurney's hilarious and emotional tribute to man's best friend, does exactly that.
---
BWW Review: 42ND STREET Performed By The CHARLESTON LIGHT OPERA GUILD

April 29, 2019

42nd Street is everything that theater should be; beautiful, touching, funny, impressive, and magical. It is why we go to the theater. There's no better way to spend two and a half hours than watching a group of extremely talented performers sing and dance their way through iconic songs and set pieces. Go to this show - you won't be disappointed.
---
BWW Interview: Cast and Musical Director of CHARLESTON LIGHT OPERA GUILD'S Production of 42ND STREET!

April 23, 2019

42nd Street, the iconic Broadway masterpiece and winner of the Tony Award for Best Musical in 1980, is tap-dancing its way onto the Charleston Coliseum & Convention Center's Little Theater stage in Charleston, WV from April 26th, 2019 through May 11th, 2019 courtesy of the talented performers and crew of the Charleston Light Opera Guild.
---