Courtney Savoia

Courtney Marie is a New Jersey native who first fell in love with the performing arts after seeing the Rockettes as a young girl. She has a degree in journalism from Marist College and currently works in media. In addition to devouring all the theater that both NJ and NYC has to offer, Courtney also takes to the stage with AfterWork Theater, and has performed in productions of Hairspray and Anything Goes. She is very grateful for the chance to share her experiences with friends and family.
MOST POPULAR ARTICLES
LAST 30 DAYS
BWW Interview: Eden Espinosa On BKLYN: THE MUSICAL
Posted: Oct. 10, 2019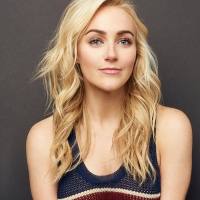 BWW Interview: Betsy Wolfe On Her Return to Feinstein's/54 Below and Why Perfection is Boring
Posted: Sep. 27, 2019


Interview: FOUND'S Mikel Glass on Experiencing Art in a Transformative Way
Posted: Oct. 11, 2019


Interview: Cobb and Weild On Asking the Right Questions with AMERICAN MOOR
Posted: Sep. 30, 2019


LAST 365 DAYS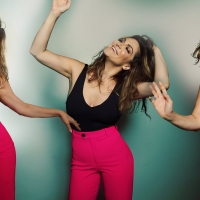 BWW Interview: Shoshana Bean On Her Feinstein's/54 Below Debut
Posted: Aug. 19, 2019



BWW Interview: MY FAIR LADY's Shereen Ahmed On the Importance of Eliza Doolittle for the Modern Age
Posted: May. 2, 2019


Interview: Jarrod Spector On Solo Show & The Process of Self-Discovery
Posted: Apr. 9, 2019


Broadway's Paul Alexander Nolan On Making His Feinstein's/54 Below Debut This May and The Power of Music in Life
Posted: Apr. 25, 2019



Interview: RENASCENCE's Carmel Dean on Her Compositional Debut!
Posted: Oct. 26, 2018


BWW Interview: FOUND'S Mikel Glass on Experiencing Visual Art in a Transformative Way

October 11, 2019

Long gone are the days of raw, in your face, art? Think again! This fall, an immersive and stimulating experience called FOUND, comes to the cell from fine artist Mikel Glass. This explosion of art, found and transitional objects, and the surprises to be discovered within our imaginations challenges audience members to leave their preconceived notions of art behind and step into an alternate universe. A unique mix of visual art and immersive theater, FOUND promises to take you on an adventure like no other!
---
BWW Interview: Eden Espinosa Of BKLYN: THE MUSICAL On Reuniting With The Original Cast For A One-Night Only Concert

October 10, 2019

On Monday, October 21st, members of the original cast of BKLYN: The Musical, including Eden Espinosa, Karen Olivo, and Ramona Keller will reunite for a special one-night only 15th Anniversary concert, supporting the Covenant House Foundation at Brooklyn Steel. This special event will bring the musical's main characters, the a?oeCity Weedsa?? back to life to share music and memories.
---
BWW Interview: Keith Hamilton Cobb and Kim Weild On Asking the Right Questions with AMERICAN MOOR

September 30, 2019

Writer and star of Off-Broadway's American Moor, Keith Hamilton Cobb and director, Kim Weild, have been on an important journey of giving voice to all human beings, through the show's main themes of re-thinking Shakespeare and examining racism. Told through the experiences of Cobb, who plays an actor auditioning for the role of Othello and receiving pushback from a white director, and being a black man in America, this provocative new play brings critical issues to the surface and bravely asks the questions so desperately needed to be brought to light. American Moor is presented by Red Bull Theater.
---
BWW Interview: Betsy Wolfe On Her Return to Feinstein's/54 Below and Why Perfection is Boring

September 27, 2019

Broadway's Betsy Wolfe has been captivating audiences for years with performances in hits like Waitress, Falsettos, and The Mystery of Edwin Drood and is returning to Feinstein's/54 Below this October for an encore of All Bets Are Off. Sold out this past spring, this high-energy, humorous, and delightful solo show will take audiences on a journey of exploring show business! Wolfe will share songs and stories about the lessons learned, magic moments, and the importance of personal growth.
---
BWW Interview: Shoshana Bean On Her Feinstein's/54 Below Debut and How Life Can Be Its Own Muse

August 19, 2019

Broadway's Shoshana Bean, most recently seen as Jenna in Waitress, will be making her Feinstein's/54 Below debut this summer! This electric concert will feature music from the iconic roles she has played (such as Elphaba in Wicked!); roles she has dreamed of playing; and other Broadway favorites!
---
BWW Interview: Internationally Known Singer-Songwriter, Regina Spektor, On her Upcoming Performances for the 'In Residence On Broadway' Series

June 6, 2019

Internationally known singer-songwriter, Regina Spektor, will be coming to Broadway's Lunt-Fontanne Theatre this June! She will be performing as part of the In Residence On Broadway Series, from June 20 - 26th, 2019. Born in the Soviet Union and settling in the United States, Spektor has released several hit albums, including Begin to Hope, What We Saw From the Cheap Seats, and Remember Us to Life. She has also earned a Grammy nomination for her Orange is the New Black theme song, "You've Got Time.' Spektor is looking forward to paying tribute to the timelessness of Broadway, while making the concert series her own, with personal influences, unique theatrical elements, and more!
---
BWW Interview: MY FAIR LADY's Shereen Ahmed On the Importance of Eliza Doolittle for the Modern Age

May 2, 2019

New York City based actress and singer, Shereen Ahmed, has been part of the ensemble of My Fair Lady since the revival at Lincoln Center Theater premiered and more recently was cast as the understudy for the part of Eliza Doolittle. This past weekend, Ahmed had the exciting opportunity to step into the shoes of this iconic leading lady and experience life in the Edwardian era. BroadwayWorld spoke with the talented Ahmed about her personal highlights of the show since its inception; learning from the great Laura Benanti; and why this current revival is perfect for the modern age.
---
Broadway's Paul Alexander Nolan On Making His Feinstein's/54 Below Debut This May and The Power of Music in Life

April 25, 2019

Broadway's Paul Alexander Nolan (Escape to Margaritaville, Bright Star, Jesus Christ Superstar, Once) will make his Feinstein's/54 Below debut this May and take audiences on a musical journey -- featuring the iconic influences and some personal favorites, who have made an impact along the way. Incorporating tunes from multiple genres, including pop, rock, folk, bluegrass, and more, Nolan will explore the sounds that have inspired him on stage and in life, while sharing stories. BroadwayWorld had the chance to catch up with Nolan before his debut about his personal musical influences; what audiences can expect from his performances; and the story behind why he learned to play the guitar!
---
BWW Interview: Broadway's Jarrod Spector On His New Solo Show, (CON)ARTIST & The Process of Self-Discovery

April 9, 2019

Tony Award nominee, Jarrod Spector, will debut his new solo show, (con)artist, this April and treat fans to a special night of music and storytelling -- diving into his career journey and the artists that have influenced his path. From his early days on Star Search to his years on stage portraying some of music's biggest superstars, Spector will share his secrets and shed light on the biggest discovery of all - finding his own voice along the way.
---
BWW Feature: The Top Valentine's Day Theatre Dates in New Jersey 2019

February 6, 2019

Think outside of the box this Valentine's Day and treat your special someone to a night they'll never forget! Our ideas go beyond the typical fancy dinner out and turn up the romance factor with music, dancing, unique theater, comedy shows, and more! Take a peak below at events around NJ and across the river that'll be sure to impress.
---
BWW Interview: Carmel Dean of RENASCENCE on Her Compositional Debut & The Legacy of Edna St. Vincent Millay

October 26, 2018

As part of The Transport Group's 2018-2019 season, the compelling and provocative musical, Renascence, premieres in New York City this fall. Broadway musical director, (If/Then, American Idiot) Carmel Dean, celebrates her debut as a composer on this captivating new musical about the story of Edna St. Vincent Millay (1892-1950) - a fearless female poet who was tremendously ahead of her time. Ms. Millay dove deep into her soul to express the rawest thoughts and feelings associated with the human experience - especially around the women's issues that still affect our society in 2018. BroadwayWorld had the opportunity to connect with Dean about making her compositional debut; what she admires most about Edna St. Vincent Millay; and how we can learn from the powerful leaders who came before us.
---
BWW Interview: LEWISTON/CLARKSTON's Leah Karpel on Looking Back and Forging Ahead

October 25, 2018

Rattlestick Playwrights Theater is treating New York audiences to a very special experience this fall with Lewiston / Clarkston, two plays by Samuel D. Hunter presented together - with a communal meal break in between! The plays ask the big questions through the modern-day descendants of Lewis and Clark as they ponder the idea of the legacy of the American push west. While Lewiston focuses on the past, Clarkston focuses on the future - dealing with the obstacles that come with the journey and seeing life differently through the eyes of another person. BroadwayWorld had the opportunity to chat with cast member, Leah Karpel, who stars in Lewiston about the unique structure of the evening; the most important lessons of the journeys; and why building community is so important in the theater industry.
---
BWW Interview: The Legendary Lorna Luft on Her Return to Feinstein's/54 Below and the Importance of Gratitude

October 15, 2018

Legendary television, stage and film actress and singer Lorna Luft returns to Feinstein's/54 Below this October with a brand new show, To 'L' and Back! The evenings are an opportunity to say thank you and celebrate all of the goodness that life has to offer. Join Luft, during National Breast Cancer Awareness Month, in standing together when it comes to the unpredictable ride of life and savoring the joyful moments.
---
BWW Interview: Machine de Cirque Founder, Vincent Dubé, On Bringing Award-Winning Circus from Quebec to the New 42nd Street New Victory Theater This Fall!

September 25, 2018

Family fun will be reaching new heights this fall, as Machine de Cirque lands at the New 42nd Street New Victory Theater this September! This award-winning circus from Quebec features awe-inspiring moves, such as teeterboard backflips, trapeze work, juggling, and bicycle tricks, while set to live percussion. Not only will children be swept up in the sights and sounds, but adults will also be captivated!
---
BWW Interview: Irish Actor, Shane O'Regan, on PRIVATE PEACEFUL and Contemplating the Purpose of War

August 27, 2018

War! What is it good for? Private Peaceful, adapted and directed by Simon Reade, will make its New York debut at The TBG Mainstage Theatre this August and leave it up to audiences to answer this age-old question. Irish actor, Shane O' Regan, plays 40 characters over the course of this 90-minute play, centered on young solider, Tommo Peaceful, and the bond he has with older brother, Charlie. With war and destruction plaguing his family's small English town, Tommo reflects on the meaning of life and what's most important. Through it all, he works to see the humanity in others, reminding us all of our innate purpose - to love.
---
BWW Interview: Theater Mitu's, Scott Spahr On Bridging the Gap Between Human Loss and Connection in New Show, REMNANT

August 24, 2018

Celebrating the world premiere of Remnant in their new space, MITU580, the company of Theater Mitu has made navigating the journey of loss a communal one. Founding member, Scott Spahr (Broadway's Chicago, On the Town, Jerome Robbins' Broadway) has made theater a vehicle for connection among his company and the larger community. While life is sprinkled with hard times and seasons of grief, there's one important truth we cannot ignore: We are never truly alone.
---
BWW Interview: SPRING AWAKENING Alum, Emily Kinney, Talks New Album 'Oh, Jonathan'- Out Aug. 24!

August 20, 2018

Spring Awakening alum, singer-songwriter, and actress, Emily Kinney, (The Walking Dead, Masters of Sex) has been hard at work on her new album, 'Oh, Jonathan" out this August. This soulful and authentic artist has poured life experiences relating to love, loss, and growth, into her music that takes listeners on an important journey.
---
BWW Interview: Honoring the Greats in the Modern-Day: Ultra-Talented Jazz Musicians, Peter and Will Anderson, Weave Music & Storytelling In Songbook Summit

August 1, 2018

Identical twin brothers, Peter and Will Anderson, have kept a pure love of music and discovery from their childhood at the forefront, as they've built successful careers and found their place in the jazz community. Playing the clarinet and saxophone since grade school, this duo went on to study at The Juilliard School, and through the support of their mentors, were introduced to different sounds and styles and guided to performance opportunities all throughout New York City. Building impressive resumes, they have toured all throughout the United States, as well as internationally, and have worked on composing their own music for numerous albums. Inspiring audiences of all ages, these modern-day trailblazers are keeping the legacies of the greats alive by sharing the soulful history and sounds of jazz that have influenced generations.
---
BWW Interview: Acclaimed Director and Choreographer, Spencer Liff on Love, Acceptance, and the Joy of Dance in the New Go-Go's Musical HEAD OVER HEELS

July 17, 2018

Acclaimed director and choreographer, Spencer Liff, has made a name for himself in the worlds of theater, television, and film and is flexing his creative muscles once again for the new Broadway musical featuring the music of the Go-Go's - Head Over Heels! Receiving two Emmy nominations for his work on "So You Think You Can Dance," Spencer has choreographed routines that have been viewed by millions across the globe and brings his artistry and talent to this high-energy and fun show that emphasizes messages of love and acceptance for our world, no matter the time period!
---
BWW Interview: FIRE IN DREAMLAND's Kyle Beltran on Resilience, Re-Building, and Reigniting the Light

July 3, 2018

No stranger to the Public Theater, Kyle Beltran, has performed in A Midsummer Night's Dream, Head of Passes, and The Fortress of Solitude, and now returns to the stage for Fire in Dreamland. Coming to audiences from playwright, Rinne Groff and directed by Marissa Wolf, this thought-provoking play examines uncovering possibility and new life in the face of destruction. Beltran plays Lance, a young man who is moving from youth into adulthood and dealing with all the challenges that come up along the way.
---
1