Courtney Savoia

Courtney Marie is a New Jersey native who first fell in love with the performing arts after seeing the Rockettes as a young girl. She has a degree in journalism from Marist College and currently works in media. In addition to devouring all the theater that both NJ and NYC has to offer, Courtney also takes to the stage with AfterWork Theater, and has performed in productions of Hairspray and Anything Goes. She is very grateful for the chance to share her experiences with friends and family.
MOST POPULAR ARTICLES
LAST 365 DAYS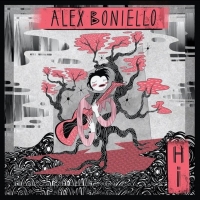 Album Review: Alex Boniello's Debut EP 'Hi' is the Brave Companion So Many of Us Are Seeking
Posted: Jan. 15, 2021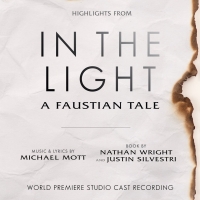 Review: IN THE LIGHT is a Shining Example of Truth and Healing
Posted: Jun. 25, 2021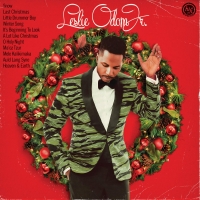 BWW Album Review: Leslie Odom, Jr.'s 'The Christmas Album' Infuses Love, Joy, and Merriment into the Holiday Season
Posted: Dec. 9, 2020


BWW Album Review: IN THE LIGHT, A Faustian Tale, is a Shining Example of Truth, Vulnerability, and Healing

June 25, 2021

This ultra-talented cast hits their high note, blending strong voices with melodious ones to play to different parts of the story. Just like the main characters, the score is powerful, vibrant, and thought-provoking. It creates the perfect backdrop for this robust tale and creates suspense for the story arc. Another unique feature is that the lyrics also reflect the humanity in the characters and how they struggle with not having all the answers, such as in "Let Go of Me." They speak candidly and display vulnerability in their words, providing a lens into their emotions.
---
BWW Album Review: Don't Be Afraid to RIDE THE CYCLONE of Life

May 11, 2021

You've been warned: This is one trip you'll never forget! Ride the Cyclone: World Premiere Cast Recording was recently released through digital and streaming formats via Ghostlight Records. The show features book, music, and lyrics by Jacob Richmond and Brooke Maxwell and the album is produced by Brooke Maxwell, who also serves as music director and conductor, and provides arrangements and orchestrations. Kevin McCollum and Morris Berchard are the executive producers.
---
BWW Album Review: IN PIECES, A New Musical Highlights Album, Makes the Case for Living Life with Arms Wide Open – Despite the Uncertainties

April 16, 2021

Broadway Records recently announced the release of IN PIECES, a new musical by Joey Contreras. This energetic and emotional 10-track highlights album features a robust lineup of talent from popular artists, including David Archuleta, Andrew Barth Feldman, George Salazar, Solea Pfeiffer, Ben Fankhauser, Natalie Weiss, Ashley De La Rosa, Leslie Hiatt, and Emily Kristen Morris. Showcasing their unique and powerful voices, along with their flair for storytelling, IN PIECES brings the musical's candid themes of our human existence to light.
---
BWW Album Review: Marisha Wallace's Debut Album 'Tomorrow' Invites Listeners to Believe in a Better Future

January 28, 2021

West End and Broadway star, Marisha Wallace, (Dreamgirls, Waitress and The Book of Mormon) recently released her debut album "Tomorrow" through Universal's Decca Records. Offering a combination of dynamic covers and original tracks, the album reminds the theater lover of the brightness, hope, and life that this community still breathes – despite lockdowns and unprecedented challenges.
---
BWW Album Review: Alex Boniello's Debut EP 'Hi' is the Brave Companion So Many of Us Are Seeking

January 15, 2021

Broadway favorite, Alex Boniello, most recently seen on stage in the Tony Award-winning Dear Evan Hansen, just released his debut EP, titled "Hi," written during his last few months of the musical. With COVID-19 changing the state of our world and the theater community, this catalog is extremely relevant for the times that we are currently in as a collective. In addition to the EP, a music video for one of Boniello's songs, 'I'm So Tired,' has been released. The video, directed by his former Dear Evan Hansen co-star Gabrielle Carrubba, can be viewed on YouTube.
---
BWW Album Review: Jason Robert Brown's 'Coming from Inside the House (A Virtual Subculture Concert)' Offers Relevance, Reassurance, and Resilience

January 7, 2021

Craft Recordings and Concord Theatricals recently released the official album for Tony Award-winning composer/lyricist Jason Robert Brown's Spring 2020 virtual SubCulture concert, featuring Ariana Grande and Shoshana Bean. "Coming From Inside The House (A Virtual SubCulture Concert)" was recorded for a one-night video streaming event on April 27, 2020 and was originally presented as a benefit for the SubCulture staff and musicians from the Jason Robert Brown Artist-in-Residence concerts during the COVID-19 pandemic.
---
BWW Album Review: Leslie Odom, Jr.'s 'The Christmas Album' Infuses Love, Joy, and Merriment into the Holiday Season

December 9, 2020

Tony and Grammy Award winner, Leslie Odom Jr., who originated the role of Aaron Burr in Broadway's Hamilton, recently released his new holiday album, The Christmas Album, which also features the legendary Cynthia Erivo and Nicolette Robinson, as well as The Walls Group and Michea Walls.
---
BWW Album Review: Tony Nominee and Emmy Winner, Liz Callaway, Gifts New Holiday Album Comfort and Joy–An Acoustic Christmas That Speaks Directly to the Soul

December 3, 2020

Working Girl Records recently announced that Tony nominee and Emmy winner, Liz Callaway, will release her new holiday album Comfort and Joy–An Acoustic Christmas, on Friday, December 4, 2020. Knowing that this holiday season would look and feel different, Callaway took to social media for inspiration on song favorites and decided to create an entire acoustic album for the end of 2020. Collaborating virtually with Peter Calo, a renowned guitarist and producer, Callaway's album features ten special tracks – from traditional carols to newer Christmas classics (including songs written by Sara Bareilles, and her sister, Ann Hampton Callaway), as well as a guest vocal from Grammy nominee Jann Klose.
---
BWW Album Review: IN THE GREEN Offers a Rainbow of Revelation About the Human Journey

November 10, 2020

GHOSTLIGHT RECORDS recently announced the digital release of the Lincoln Center Theater/LCT3 original cast recording of In the Green – the new musical by Grace McLean. The album features orchestrations by Grace McLean and Kris Kukul, with music supervision by Kris Kukul, and music direction by Ada Westfall.
---
BWW Album Review: EINSTEIN'S DREAMS Celebrates the Human Imagination Through the Lens of Legendary Thinker

October 1, 2020

Broadway Records recently celebrated the release of the original Off-Broadway cast recording of Einstein's Dreams. Written by Joanne Sydney Lessner (book and lyrics) and Joshua Rosenblum (music and lyrics), the musical ran Off-Broadway last winter and received four Drama Desk nominations, including Outstanding Music and Lyrics.
---
BWW Album Review: Sarah Stiles' You Can Ukulele With Me is the Rejuvenating Vacation We All Need

September 9, 2020

Tony Award nominee, Sarah Stiles (Tootsie, Hand to God) recently released her debut EP, You Can Ukulele With Me, via Broadway Records. This recoding is in collaboration with songwriter, Holly Gewandter, and has become a bright spot in these uncertain times. Coincidentally recorded ahead of the COVID-19 pandemic, this EP resonates now more than ever, as we are searching for an escape from the stress and worry and this recording, produced and arranged by Scott Wasserman, is a cheery and humorous antidote.
---
BWW Album Review: Telly Leung's 'You Matter' Elicits the Humanity That Still Exists in Quarantine

August 4, 2020

Broadway and TV actor, singer, and songwriter, Telly Leung, (Aladdin, Allegiance, Glee) has turned the bleakness of quarantine into the promise of brighter days ahead, with his new EP, You Matter. Made in collaboration with composer and music director, Gary Adler (Avenue Q) and lyricist, Phoebe Kreutz, these five tracks include original music, as well as Leung's one-of-a-kind take on Disney favorites, 'Proud of Your Boy' and 'Go the Distance/Hero."
---
BWW Album Review: Melissa Errico's TWO SPRING SONGS FOR SUMMER Finds New Meaning in Uncertain Times

July 17, 2020

Broadway favorite, Melissa Errico, recently released Two Spring Songs for Summer, featuring two classic hits, newly recorded in quarantine: Michel Legrand's "You Must Believe In Spring"-- including new lyrics specifically written for Melissa by Alan and Marilyn Bergman -- coupled with Alec Wilder's popular hit, "Blackberry Winter." Tedd Firth, Melissa's accompanist and music director, is her partner on both – creating beautiful music together from a remote distance.
---
BWW Interview: Bluegrass and Americana Artist, Lizzy Long, On Dreaming Again & Blending Bluegrass and Broadway

July 6, 2020

Multi-award-winning Bluegrass and Americana artist, Lizzy Long, recently released her sophomore album, Dreaming Again, a diverse mix of traditional bluegrass tunes with a modern twist. Long co-wrote five of the songs on the album and puts her own unique spin on covers of popular songs, such as Queen's "Keep Yourself Alive," as well as Broadway hits "Memory" from Cats and "Wishing You Were Somehow Here Again" from Phantom Of The Opera. Dreaming Again is produced by Wayne Haun and released as the debut project from Vine Records.
---
BWW Album Review: OUR TABLE Will Make You Want to Pull Up a Chair

June 26, 2020

Broadway Records has celebrated the recent release of a live concert recording of Our Table, composed by David Shire, with book and lyrics by Adam Gopnik and recorded at Feinstein's/54 Below in Winter 2019. The cast includes some of Broadway's finest: Melissa Errico, Constantine Maroulis, Andy Taylor, Mark Nelson, Tyler Jones, and Analise Scarpaci. Errico's daughter, Juliette McEnroe also lends her talent to the production.
---
BWW Album Review: THE LIZ SWADOS PROJECT is an Emotionally Moving Tribute to this One of a Kind Visionary

June 15, 2020

The Liz Swados Project pays tribute to this unique and forward-thinking artist and showcases the voices of Broadway's elite including Sophia Anne Caruso; Ali Stroker; Starr Busby; Damon Daunno; and many more. Liz Swados' work in musical theatre focused on her passion around social justice -- exploring the themes of equality; acceptance; and improving the state of humanity, especially during turbulent times when change was needed.
---
BWW Album Review: Forget Sleepy, Wachter's TARRYTOWN Will Awaken Your Soul

May 18, 2020

Adam Wachter's original musical, Tarrytown, offers a contemporary twist to an iconic story, based on Washington Irving's 'The Legend of Sleepy Hollow" and features the astonishing voices of Jeremy Jordan, Andy Mientus, and Krysta Rodriguez. This trio is pure magic and their voices make this legend anything but sleepy.
---
BWW Album Review: BROADWAY BOUNTY HUNTER Uncovers the Warrior Within

April 29, 2020

Featuring music and lyrics by Tony Award nominee Joe Iconis (Smash, Be More Chill) who also co-wrote the book with Lance Rubin and Jason SweetTooth Williams, Broadway Bounty Hunter follows the journey of determined actress Annie who just can't catch a break. Through the challenges, she comes to know her true self and discovers how powerful she really is! This score is nothing short of electric, in your face, and inspiring! The show is directed and choreographed by Jennifer Werner (The Book of Mormon) and stars Screen Actors Guild Award winner Annie Golden (Hair, Assassins, Orange is the New Black) in the title role.
---
BWW Album Review: SOFT POWER Packs a Punch

April 22, 2020

The groundbreaking musical from Tony Award winners David Henry Hwang (M. Butterfly, Yellow Face) and Jeanine Tesori (Fun Home; Violet; Caroline, or Change), Soft Power, ran last fall at the Public Theater and is an exploration of America's place in the world, told through an East-West musical from China's point of view, in which a theater producer from Shanghai forms a unique bond with Hillary Clinton. Soft Power challenges us to dig deep and ask the bigger questions around how America fits with the rest of the world and what democracy means for every one of us. 
---
BWW Album Review: Linda Lavin's LOVE NOTES is a Bright Spot in Uncertain Times

March 27, 2020

Tony and Golden Globe Award-winning TV and stage star, Linda Lavin – will release her new album Love Notes this Friday, March 27 from Club44 Records. A swinging and elegant collection of standards, jazz classics, and pop hits, set to a top-tier band led by Billy Stritch, this album is what the world NEEDS now! Lavin's gorgeous and lustrous voice makes you want to strap on your dancing shoes and head to a smoky jazz club to swing the night away!
---