Courtney Savoia - Page

Courtney Marie is a New Jersey native who first fell in love with the performing arts after seeing the Rockettes as a young girl. She has a degree in journalism from Marist College and currently works in media. In addition to devouring all the theater that both NJ and NYC has to offer, Courtney also takes to the stage with AfterWork Theater, and has performed in productions of Hairspray and Anything Goes. She is very grateful for the chance to share her experiences with friends and family.
MOST POPULAR ARTICLES
LAST 30 DAYS
BWW Album Review: Melissa Errico's TWO SPRING SONGS FOR SUMMER Finds New Meaning in Uncertain Times
Posted: Jul. 17, 2020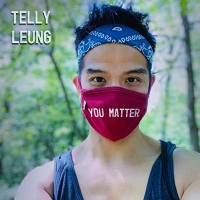 BWW Album Review: Telly Leung's 'You Matter' Elicits the Humanity That Still Exists in Quarantine
Posted: Aug. 4, 2020


LAST 365 DAYS
Interview: WE WILL ROCK YOU's Trevor Coll on Bringing Queen to NYC
Posted: Nov. 11, 2019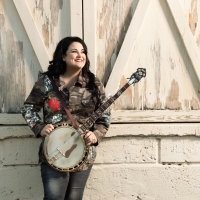 BWW Interview: Bluegrass and Americana Artist, Lizzy Long, On Dreaming Again & Blending Bluegrass and Broadway
Posted: Jul. 6, 2020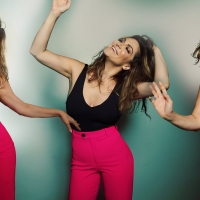 BWW Interview: Shoshana Bean On Her Feinstein's/54 Below Debut
Posted: Aug. 19, 2019


BWW Album Review: Christmas: A Season of Love is True to Idina
Posted: Oct. 31, 2019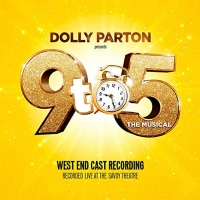 Album Review: Dolly Parton's 9 TO 5 Still Giving Women a Voice
Posted: Feb. 19, 2020


BWW Album Review: Telly Leung's 'You Matter' Elicits the Humanity That Still Exists in Quarantine

August 4, 2020

Broadway and TV actor, singer, and songwriter, Telly Leung, (Aladdin, Allegiance, Glee) has turned the bleakness of quarantine into the promise of brighter days ahead, with his new EP, You Matter. Made in collaboration with composer and music director, Gary Adler (Avenue Q) and lyricist, Phoebe Kreutz, these five tracks include original music, as well as Leung's one-of-a-kind take on Disney favorites, 'Proud of Your Boy' and 'Go the Distance/Hero."
---
BWW Album Review: Melissa Errico's TWO SPRING SONGS FOR SUMMER Finds New Meaning in Uncertain Times

July 17, 2020

Broadway favorite, Melissa Errico, recently released Two Spring Songs for Summer, featuring two classic hits, newly recorded in quarantine: Michel Legrand's "You Must Believe In Spring"-- including new lyrics specifically written for Melissa by Alan and Marilyn Bergman -- coupled with Alec Wilder's popular hit, "Blackberry Winter." Tedd Firth, Melissa's accompanist and music director, is her partner on both – creating beautiful music together from a remote distance.
---
BWW Interview: Bluegrass and Americana Artist, Lizzy Long, On Dreaming Again & Blending Bluegrass and Broadway

July 6, 2020

Multi-award-winning Bluegrass and Americana artist, Lizzy Long, recently released her sophomore album, Dreaming Again, a diverse mix of traditional bluegrass tunes with a modern twist. Long co-wrote five of the songs on the album and puts her own unique spin on covers of popular songs, such as Queen's "Keep Yourself Alive," as well as Broadway hits "Memory" from Cats and "Wishing You Were Somehow Here Again" from Phantom Of The Opera. Dreaming Again is produced by Wayne Haun and released as the debut project from Vine Records.
---
BWW Album Review: OUR TABLE Will Make You Want to Pull Up a Chair

June 26, 2020

Broadway Records has celebrated the recent release of a live concert recording of Our Table, composed by David Shire, with book and lyrics by Adam Gopnik and recorded at Feinstein's/54 Below in Winter 2019. The cast includes some of Broadway's finest: Melissa Errico, Constantine Maroulis, Andy Taylor, Mark Nelson, Tyler Jones, and Analise Scarpaci. Errico's daughter, Juliette McEnroe also lends her talent to the production.
---
BWW Album Review: THE LIZ SWADOS PROJECT is an Emotionally Moving Tribute to this One of a Kind Visionary

June 15, 2020

The Liz Swados Project pays tribute to this unique and forward-thinking artist and showcases the voices of Broadway's elite including Sophia Anne Caruso; Ali Stroker; Starr Busby; Damon Daunno; and many more. Liz Swados' work in musical theatre focused on her passion around social justice -- exploring the themes of equality; acceptance; and improving the state of humanity, especially during turbulent times when change was needed.
---
BWW Album Review: Forget Sleepy, Wachter's TARRYTOWN Will Awaken Your Soul

May 18, 2020

Adam Wachter's original musical, Tarrytown, offers a contemporary twist to an iconic story, based on Washington Irving's 'The Legend of Sleepy Hollow" and features the astonishing voices of Jeremy Jordan, Andy Mientus, and Krysta Rodriguez. This trio is pure magic and their voices make this legend anything but sleepy.
---
BWW Album Review: BROADWAY BOUNTY HUNTER Uncovers the Warrior Within

April 29, 2020

Featuring music and lyrics by Tony Award nominee Joe Iconis (Smash, Be More Chill) who also co-wrote the book with Lance Rubin and Jason SweetTooth Williams, Broadway Bounty Hunter follows the journey of determined actress Annie who just can't catch a break. Through the challenges, she comes to know her true self and discovers how powerful she really is! This score is nothing short of electric, in your face, and inspiring! The show is directed and choreographed by Jennifer Werner (The Book of Mormon) and stars Screen Actors Guild Award winner Annie Golden (Hair, Assassins, Orange is the New Black) in the title role.
---
BWW Album Review: SOFT POWER Packs a Punch

April 22, 2020

The groundbreaking musical from Tony Award winners David Henry Hwang (M. Butterfly, Yellow Face) and Jeanine Tesori (Fun Home; Violet; Caroline, or Change), Soft Power, ran last fall at the Public Theater and is an exploration of America's place in the world, told through an East-West musical from China's point of view, in which a theater producer from Shanghai forms a unique bond with Hillary Clinton. Soft Power challenges us to dig deep and ask the bigger questions around how America fits with the rest of the world and what democracy means for every one of us.
---
BWW Album Review: Linda Lavin's LOVE NOTES is a Bright Spot in Uncertain Times

March 27, 2020

Tony and Golden Globe Award-winning TV and stage star, Linda Lavin – will release her new album Love Notes this Friday, March 27 from Club44 Records. A swinging and elegant collection of standards, jazz classics, and pop hits, set to a top-tier band led by Billy Stritch, this album is what the world NEEDS now! Lavin's gorgeous and lustrous voice makes you want to strap on your dancing shoes and head to a smoky jazz club to swing the night away!
---
BWW Album Review: AMERICANO! Gets to the Heart of the Human Experience

March 4, 2020

Americano! is based on the life of Antonio Valdovinos (Tony), a child of immigrants, who discovers his undocumented status when he tries to enlist in the Marines. When this dream escapes his reality, Tony is on a journey to understand his family, heritage, and what it means for his experience in America. Americano! features an original score of new music that delves deep into the human condition and what it truly means to pursue the American Dream. Michael Barnard directs and is a co-book writer and lyricist, with Carrie Rodriguez and Jonathan Rosenburg on the team as composer/lyricist and co-book writer and lyricist.
---
BWW Album Review: West End Production of Dolly Parton's 9 TO 5 Still Giving Women a Voice Almost 40 Years Later

February 19, 2020

While it's fun to re-live 80's fashion in the workplace and bop along to the renowned "9 to 5" tune, this cast album explores the tough emotions and issues that give voice to women who didn't have the visibility, as more current social movements have allowed.
---
BWW Interview: Funnyman Drew Droege on HAPPY BIRTHDAY DOUG and Inviting New Yorkers to This Unforgettable Party!

February 13, 2020

Actor, comedian, writer, and director, Drew Droege, treats New York audiences to his new solo show, Happy Birthday Doug. Joining forces once again with producers Michael Urie and Zach Laks, and director Tom DeTrinis, the show is centered on Doug turning 41 and celebrating in a big way! His party includes multiple personalities and visits from friends and influential characters that have impacted this crazy little thing called life. And the best part? You get to be part of the action!
---
BWW Album Review: Cast Album of THE NEW YORKERS Is a Witty Love Letter to the Greatest City in the World

January 14, 2020

Ghostlight Records recently recorded a new cast album of Cole Porter's 1930 musical The New Yorkers, based on the 2017 production from New York City Center Encores! Inspired by legendary cartoonist, Peter Arno's work for The New Yorker, this upbeat and dazzling soundtrack captures the hustling energy of New York, from the second you press play. The listener then has the opportunity to bask in the hilarity, romance, wit, and admiration used to express affection for a city celebrated by its unique cast of characters.
---
BWW Interview: Irish Rep's Ian Holcomb on the Uniqueness of LONDON ASSURANCE and the Power of Taking Off One's Mask

January 3, 2020

Written by Dion Boucicault, London Assurance, takes audiences on a wild ride through the eyes of eccentric characters and missteps along the way! Centered around Sir Harcourt Courtly and his betrothal to Grace Harkaway and the hilarity that ensues when they each end up falling for another person, including Sir Courtly's own son, this play is full of twists, turns, and plenty of quirky moments.
---
BWW Album Review: PLAYS WITH MUSIC Is a Beautiful Intersection of Emotion, Storytelling, and Life Lessons

December 23, 2019

Two-time Tony Award-winner, Brian Stokes Mitchell, recently released his third solo album, PLAYS WITH MUSIC, that features a stunning orchestra, including his own arrangements and orchestrations. With a dynamic voice and elegant sound, Mitchell not only provides an enjoyable listening experience, but tells a vivid story with every song. Listeners will go on an emotional journey through longing, love, insecurity, human shortcomings, and more over the course of the album.
---
BWW Interview: CLEOPATRA's Nya and Dusty Ray Bottoms On the Electric Cast Recording and Words to Live By

December 5, 2019

BroadwayWorld caught up with Nya and Dusty Ray Bottoms, who recently starred in CLEOPATRA at Chelsea Music Hall, about the cast recording; what the legendary Queen of the Nile has taught them about confidence; and their favorite show memories.
---
BWW Interview: Whitney White on Alexis Scheer's Fierce New Play and Unlocking Feminine Power

December 4, 2019

In this fierce world premiere comedy from WP Theater and Second Stage, a gang of teenage girls gathers in an abandoned tree house to summon the ghost of Pablo Escobar. Their journey doesn't stop there, as they embark on a roller coaster ride through the confusion, danger, and unpredictability of girlhood.
---
BWW Interview: Ken Jennings On Presenting THE GOSPEL OF JOHN and How It Acts as a Prayer for Daily Life

November 27, 2019

This holiday season, the Sheen Center for Thought and Culture will present The Gospel of John, conceived and performed by award-winning Broadway veteran Ken Jennings (Sweeney Todd, Grand Hotel, Side Show) and directed by John Pietrowski. Jennings brings the Gospel powerfully to life in a thrilling 90-minute solo performance.
---
BWW Interview: WE WILL ROCK YOU's Trevor Coll on Bringing the North American Tour to New York City & Singing Queen's Iconic Anthems

November 11, 2019

Announced by Annerin Theatricals earlier this year, the North American tour of the Queen-inspired musical, WE WILL ROCK YOU, which debuted in 2002, returns to New York City this November at Hulu Theater at Madison Square Garden. Still rockin' almost two decades later, this production is chock full of the hits you know and love and provides a high dose of energy to get the party started!
---
BWW Interview: Irish Rep's Clare O'Malley on Starring in Abbie Spallen's Play, PUMPGIRL and Finding a Second Home

November 6, 2019

Irish Rep's Clare O' Malley steps into a new role this November. PUMPGIRL, written by Abbie Spallen and directed by Nicola Murphy, tells the story of an isolated gas station attendant in Northern Ireland. Life in this environment is challenging and bleak for its residents who all yearn for a better reality.
---