TAG DER OFFENEN TUER Comes to Vienna State Opera
The event took place on September 4.
On September 4th, another Open Day took place at the Vienna State Opera. The public was able to take a look behind the scenes of the opera business and be fascinated: In numerous stations the different groups give insight into their work, special costumes, props, technical equipment can be seen as well as one can witness rehearsals of the stage orchestra, the choir, the State Ballet, the opera school as well as individual rehearsals of ensemble members.
There was also Sing-Along for the first time! The open house took place on two dates (2 p.m. and 5:30 p.m.).
Program:
Stage equipment and effects
Two minutes with...
Costume exhibition
Photo walls
Mask incl. make-up for children
Children's riddle rally
Scenic rehearsal of the opera school
The official circle of friends invites
Orchestra rehearsal
Choir rehearsal 

Ballet rehearsal

Participative projects
Musical rehearsal
Sing Along
More Hot Stories For You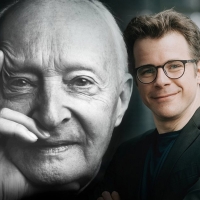 Vienna Philharmonic Presents Klingende Konzerteinführung This Weekend

November 25, 2022

On Sunday, November 27, 2022, at 10 AM, a musical concert introduction to Witold Lutoslawski's "Konzert für Orchester" with conductor Jakub Hrůša takes place at the Brahms Hall before the 3rd Subscription Concert. Members of the Vienna Philharmonic and students from the Matura class 8b of the Bundesrealgymnasium with musical training, Boerhaavegasse Vienna present musical present musical excerpts. Chairman and first violinist, Prof. Daniel Froschauer will welcome the guests to the musical introduction.
---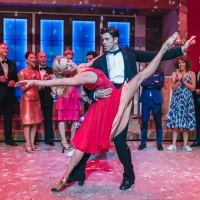 DIRTY DANCING Kommit Als Sommergastspiel 2023 Ins Linzer Musiktheater

November 12, 2022

Tiefe Blicke, zaghafte Berührungen und erste gemeinsame Schritte, die sich nach einem unbeholfenen Start zum atemberaubend leidenschaftlichen Tanz entwickeln: Dirty Dancing, die bezaubernde Liebesgeschichte zwischen der behüteten Teenagerin Francis "Baby" Houseman und dem umschwärmten Tänzer Johnny Castle zieht das Publikum nach wie vor magisch in ihren Bann.
---
65. Wiener Opernball Im Zeichen Der Solidarität – Start Vorverkauf Am 24. Oktober

October 23, 2022

Die Staatsoper freut sich darauf, mit dem prächtigsten Fest der Wiener Ballsaison für die 5.000 Besucher*innen im Haus und für ein Millionenpublikum im Fernsehen nach Jahren der Pandemie ein willkommenes Zeichen der Normalisierung unseres gesellschaftlichen Lebens setzen zu können.
---
World Premiere of Frank Wildhorn's 'Danube Symphony' to be Presented by the Vienna Symphony Orchestra

October 17, 2022

The Vienna Symphony Orchestra will World Premiere Frank Wildhorn's "Danube Symphony"/"Donau Symphonie" on 3 November 2022 at the famed Wiener Musikverein in Vienna with special suites from Wildhorn's Broadway classics, Jekyll & Hyde and Dracula also making their symphonic debuts.
---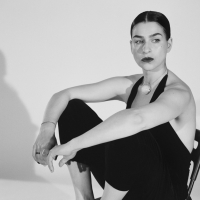 Asmik Grigorian Als Jenůfa An Der Wiener Staatsoper

October 5, 2022

Uraufgeführt bereits 1904 startete Leoš Janáceks bekannteste Oper 1918 nach der Wiener Erstaufführung ihre Weltkarriere – nun wird das Meisterwerk Jenufa am 9. Oktober 2022 im Haus am Ring hochkarätig besetzt wieder aufgenommen.
---