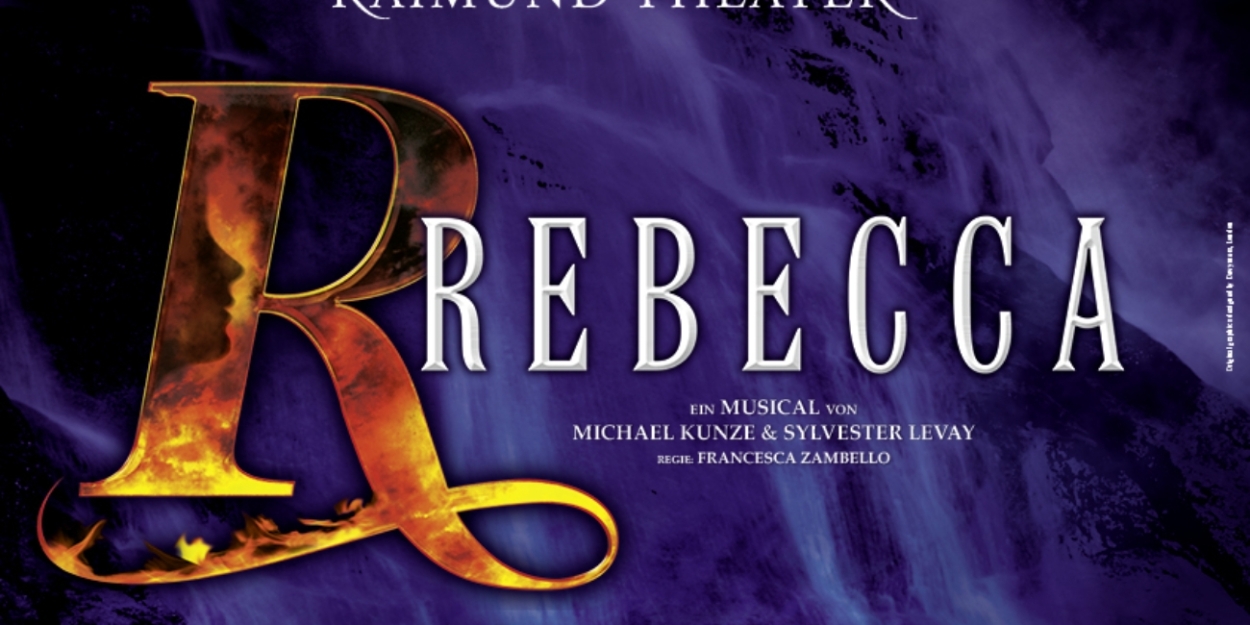 Review: REBECCA THE MUSICAL at Raimund Theatre
A Reprising Surprise
REBECCA, the musical about love and obsession reaching from beyond the grave, is back! Daphne Du Maurier's novel has been adapted several times successfully for stage and screen, like Alfred Hitchcock's Academy-Awarded Version or the late Netflix Adaption with Lily James and Armie Hammer. Silvester Levay (Music) and Michael Kunze (Book and Lyrics) brought up a Musical Version of Du Maurier's gothic thriller back in 2006.
The show had successful productions all over the World, with one scheduled for Broadway back in 2012. Mysterious incidents are supposed to be only on stage, but the fraud about a promised and often postponed Broadway Opening took all the attention away from the magnificent show and into the courtroom.
Sadly, Broadway audiences got no chance to enjoy the Manderley Mysteries. For now.
REBECCA is a tale about a wealthy widower and his second and very young wife, under the spell of Manderleys terrifying, controlling, and manipulative housekeeper Mrs. Danvers. Twists and turns, an unveiled secret topped with a love story. (a must-have for every good show)
Famous director Francesca Zambello is back ( she also directed the World Premiere in 2006) in charge of the revival production. Never change a winning team; only fix what must be fixed and handle it carefully. (Should be a Mantra for every Creative around the World)
Fresh choreographies and costumes, fire, a chandelier (necessary for a gothic Musical Thriller), and a stellar cast guaranteed Standing Ovations on Opening Night.
Silvester Levay, and Michael Kunze( the duo is well-known for dark and tragic shows), created an enthralling stage version. With the main title haunting you down hours after you left the theatre, like a mystery you want to explore, over and over again.
Vienna's revival cast followed some principles from the Original casting.
Well-Known Musical Actors paired with a fresh face, the wonderful Nienke Latten starring as I, the new Mrs. DeWinter.
Mark Seibert is back in his old habitat, playing the handsome and wealthy Advocat and widower, Maxim DeWinter.
He is like good wine; the older he gets, the better his performance becomes. You can't escape this charming and yet arcane British Gentleman.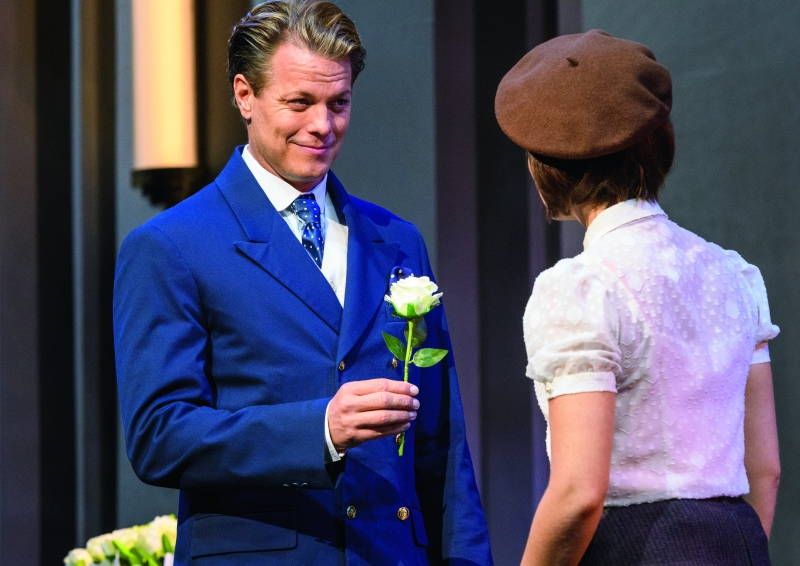 With him on stage a Broadway/ West End Star, Willemijn Verkaik, as intriguer Housekeeper Mrs. Danvers. Verkaik is well known for playing Elphaba in Germany, on Broadway, in the West End, and in the Netherlands. (The only Actress in the show's history who has played the part in several different languages).REBECCA marks her first engagement with the VBW. Good things come to those who wait, and Vienna had to wait quite some time to enjoy such a talent.
Verkaik is giving a dauntingly gobsmacking performance. An extraordinary theatrical moment you definitely can't miss.

In between this dark romantical thriller, Ana Milva Gomes ( Mrs. Edith VanHopper) makes the audience laugh themselves silly with her incomparable comic talent. I AM AN AMERICAN WOMAN is an early eleven-o-clock number before Act I's finale is turning everything upside down.
If you ask producers about ingredients for a good musical, answers diverge from good songs, great actors, or mindblowing scenery. Only a handful of shows can offer all of it, and REBECCA seems to be one of those rare top-notch shows.

With the closing note of Broadway's THE PHANTOM OF THE OPERA, there might be space for a new gothic Musical extravaganza like REBECCA. Broadway surely can't miss a Thriller like this. Maybe, someday, REBECCA will find its way to enthrall audiences around 41nd and 53rd street.
Martin Ganeider, born in the beautiful mountains of Austria (not so Sound of music as some might think) felt in love with Musical theatre when he found a Vinyl from the Austrian production of CATS.... (read more about this author)
Review: DINNER BEFORE CHRISTMAS at Das Vindobona

December 3, 2022

It's beginning to look a lot like Christmas!
---
Feature: GINO EMNES LION KING 21st ANNIVERSARY APPRECIATION at Hamburg
December 2, 2022
---
Review: TONI MÖRWALD PALAZZO at Spiegelpalast Wien

November 12, 2022

What did our critic think of TONI MÖRWALD PALAZZO at Spiegelpalast Wien? DINNER IS READY!
---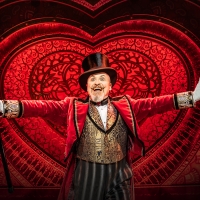 Review: MOULIN ROUGE! at Musical Dome Koln

November 6, 2022

Baz Luhrmann's masterpiece found its way to the stage back in 2019 and took audiences and critics by storm. The multi-awarded piece has finally arrived in the German Musical cosmos, ready to shine!
---
Review: THE DANUBE SYMPHONY at Wiener Musikverein

November 6, 2022

What did our critic think of THE DANUBE SYMPHONY at Wiener Musikverein?
---