BWW Review: KRAWUTZI KAPUTZI at Vindobona

They are back!
Pezi, Minki, Großvati and others are back on stage at their new home, the
Vindobona
. The show can be seen as the Austrian pendant to
Avenue Q
. It is built in a similar way. If you think, Avenue Q. is the funniest and most hilarious thing you might have ever seen, Krawutzi Kaputzi will change your opinion.
It's funny, mean, full of incorrect jokes. You will laugh and share some tears. It will conquer your heart, especially when Veronika Rivo is singing her Ganz, ganz liab!
Nowadays, the austrian dialect can be seen more often on stage. Glück would never take credit for but his work made a huge impact.
Even the Vereinigte Bühnen Wien created a hit with
I AM FROM AUSTRIA
, a full show in patois.
Apart from all the dirty jokes, Krawutzi Kraputzi is a very intelligently crafted piece of art. It is not only chaffing about a place where it sucks to live, it is a mirror to our society. There is hope, fear, love and like in every good show, even death.
The creatives made some minor changes to freshen the whole plot up, nevertheless, it is a timeless show.
Everybody in Austria is familiar with the characters, it is a task for the actors to bring our childhood heroes back to life in that very unique way.
They found the right bunch of people, a talented and very intelligent cast lead by
Ronald Seboth (Großvati, Dagobert) who created his part at the original opening night.
It is a fine line, when you have to deliver a firework of jokes, to also give your character some depth and not making him some hullabaloo.
Playing an entire show with a puppet on your hand might be seen as a challenge but being the one person without a puppet is even harder.
Nazide Aylin
is doing it every night. Her character, Frau Özgül, owner of a Turkish cafe is omnipresent, like a narrator who doesn't narrate.
Frau Özgül doesn't have any development during the evening, she is just there. Risky, to get lost in the puppet circus.
Aylin, well known for huge singing parts (like Grizabell in
CATS
) is presenting some of the finest acting skills you have ever seen. Funny and pointed in a natural and charming way. Her solo is one of the many show stoppers of the evening, amongst others like ,
Manche Sachen ändern sich nie
, or the genius
"Fernsehn is zum odrahn do
.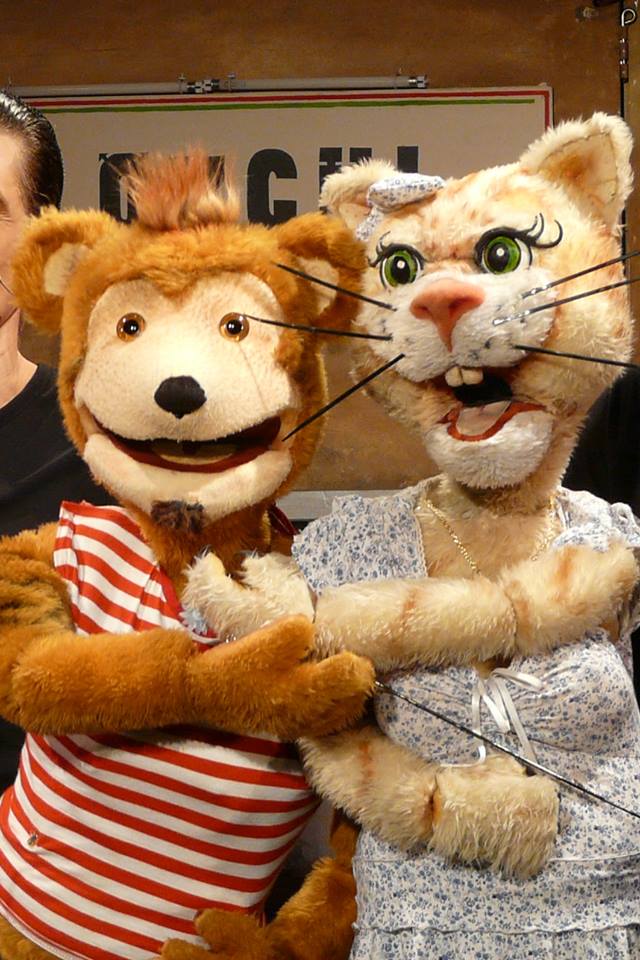 See it, enjoy it and it will change your life for ever. That is exactly what Krawutzi Kaputzi can do!
Click here for the interview with Johannes Glück.
Related Articles View More Austria

Stories

Shows