Counter Tenor Ray Chenez Performs BROADRAY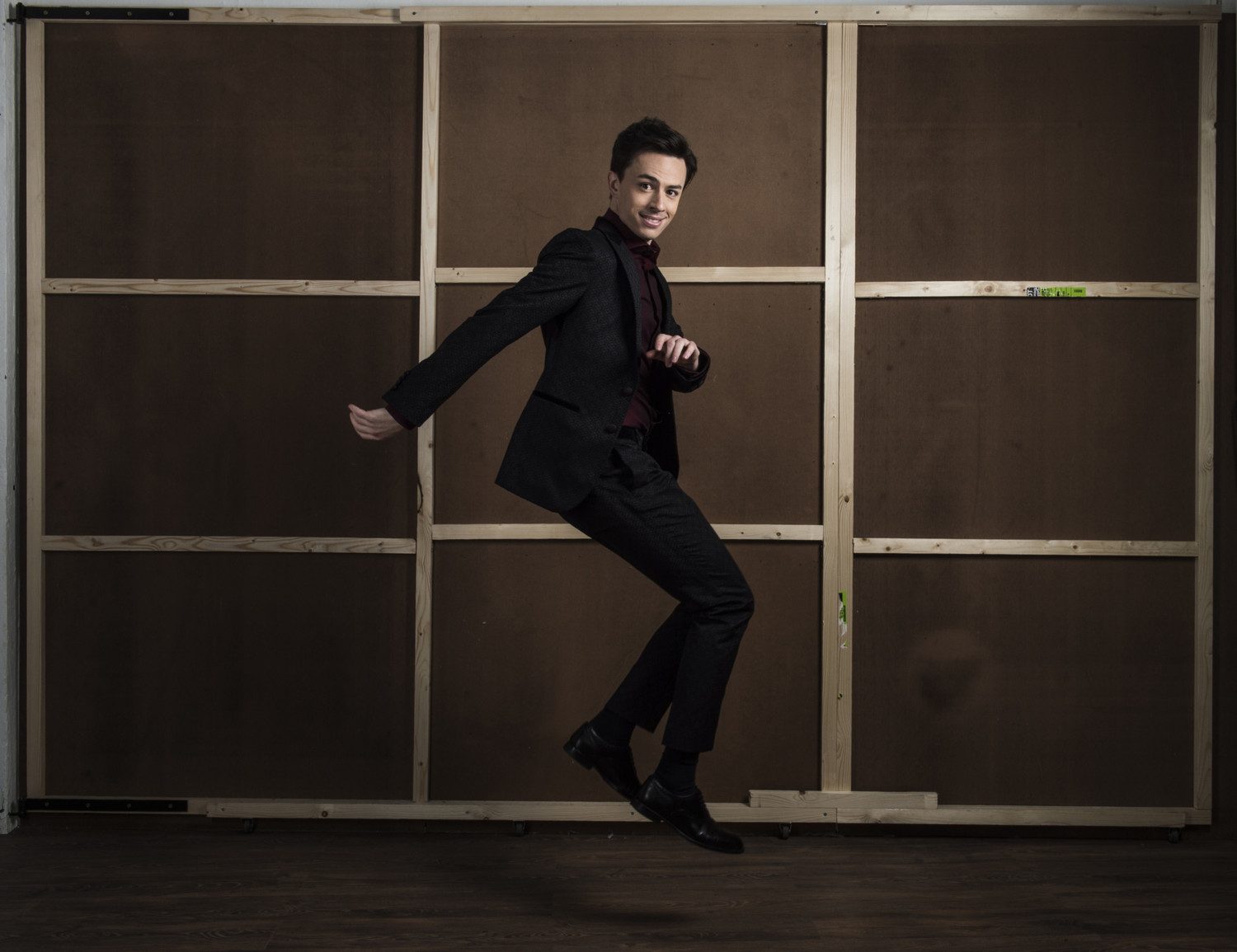 There are always some to say, they have seen everything, there are no new ideas, fresh faces or spectacular voices any more. They might be wrong in so many ways. Lin-Manuel Miranda's HAMILTON, to mention only one, is a new musical phenomenon playing to sold out houses every night.
It's the beauty of the theatre to take risks and try something completely different. RAY CHENEZ one of the findest and busiest counter tenors is on a mission, to create something special.
We managed to find a free spot in his calendar to sit down and talk about his upcoming project.
RAY was born an raised in Lockport (NY), not far away from the famous great white way. His first contact with musical theatre was in Middle school. His music teacher casted him as The artful Dodger in OLIVER. The beginning of an adventurous journey.
It was at the University, when RAY found his unique voice. Leaving the U.S. for Europe was a natural step as Europa has such a strong history with classic music.
We got together in his agents office in Vienna, surrounded by tremendous music awards.
It was at his agents birthday, RAY was asked to sing something funny and he decided to perform Mary Sunshines " Little Bit Of Good" from the musical CHICAGO.
"You should record a full CD with Broadway Songs", his agent said afterwards. RAY, still in love with Broadway loved the idea and both got right into work. Something that has been with him since he was a child is getting now a huge part of his life, again.
When RAY is not on stage, you can find him in the studio, working on arrangements or recording his voice. After five minutes with him you know, this man is passionate about what he is going to create. Hours and hours of brainstorming brought the right name for this project. BROADRAY, in other words, something familiar and something new. Thats what RAY is going to create. He is going to sing both, male and female songs, newly arranged and as never heard before. RAY's voice is something unique, you can't escape.
Something you have to experience.
He is still in the middle of the recording process but we managed to get a clip, they put on youtube, to show our readers what to expect from BROADRAY! Click to get a sneak peak of BROADRAY!
It's not final, which songs are going to be on the recording, RAY is looking for the perfect mix. It is indeed risky, to produce a CD in these days, where everything is somewhere on the internet. BROADRAY is something so unique that it might be a waste of talent and passion to not put it on a recording.
As if it is not enough to sing huge opera arias and record a completely new CD, they are also working on an international tour. There are no dates released yet but they have many things in mind. Parnassus, Ray's award winning agency is a big player when it comes to opera productions all over the world.
With RAY CHENEZ and his BROADRAY program is something fresh, something new in the pipeline, getting ready to amaze. It's also some sort of a mission. Some might not now, what exactly a counter tenor is. It is now up to RAY to show them.