Photo Flash: First Look at Georgia Ensemble Theatre's CAMELOT
Georgia Ensemble Theatre (GET), North Fulton's only professional theatre company, will end its twenty-first season with the musical blockbuster that is Camelot, with book and lyrics by Alan J. Lerner, and music by Frederick Loewe. Georgia Ensemble Theatre audiences will be treated to this story and fabulous music by an extremely gifted ensemble of outstanding Atlanta artists. This long-loved show is now poised to touch in new ways a generation that was around when it opened on Broadway in the early 60s, and an entirely new generation as well. GET Artistic Director Robert F. Farley directs this production. Camelot runs April 10-27, 2014, at the Theatre's home, the Roswell Cultural Arts Center, 950 Forrest Street, Roswell, GA. BroadwayWorld has a first look at the cast in action below!
Ensemble Theatre brings Atlanta the wildly popular Tony Award-winning Broadway musical, Camelot. King Arthur, QueenGuenevere, Lancelot, Merlyn, and the Knights of the Round Table are on their mythic quest for right and honor and justice. Along the way, they find love, broken hearts, intrigue and betrayal. Featuring many of Broadway's most well-loved songs, including "The Lusty Month of May," "How to Handle a Woman," "I Loved You Once in Silence," "If Ever I Would Leave You" "What Do the Simple Folk Do?" and of course "Camelot." "Camelot's message of honor and justice will hopefully speak to us today as never before," says director Robert Farley. "The planning and staging of this production has been pure joy from start to finish. And we certainly couldn't have done it without the stellar support of our longtime partner, the Kimberly-Clark Corporation."
Camelot features the first-rate ensemble cast of Chris Kayser (in his first Atlanta performance since his final appearance as Scrooge in A Christmas Carol at the Alliance Theatre) as Merlyn/Pellinore, Bryant Smith (Les Miserables at Aurora Theatre) as Arthur, Jennifer Acker (Othello, Titus Andronicus, Atlanta Shakespeare Company) as Guenevere, Jeremy Wood (Almost Heaven: John Denver's America at GET) as Lancelot, Kyle Brumley (Equus at Actor's Express, The Navigator at 7 Stages) as Mordred, Ethan Rincon as Tom of Warwick, Steve Hudson (The Great Gatsby, The Man Who Came to Dinner at GET) as Sir Dinadan, Chase Crandell (Hello Dolly! at GET) as Sir Lionel, Jonathon Horne (Hamlet at Atlanta Shakespeare Company) as Sir Sagramore, Tucker Weinman (Hello, Dolly! at GET), Sims Lamason (Kiss of the Spider Woman at Aurora Theatre) as Nimue, and Alana Cheshire, Olivia Sloan, Tara Chiusano and Lyndsay Ricketson round out this terrific ensemble.
Ticket prices for Camelot range from $28 to $39 (Senior/Student discounts available for select performances). "Recession-Buster" perimeter tickets may also be purchased for $15 based on availability. Tickets are available now online at www.get.org, or by calling the Box Office at 770-641-1260.

Bryant Smith

Jennifer Alice Acker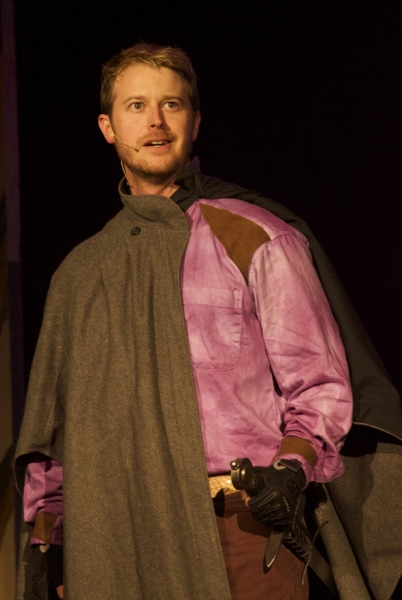 Jeremy Wood