Photos: Signature Center Dedication Ceremony
As reported yesterday, Mayor Michael R. Bloomberg, Council Speaker Christine C. Quinn, Signature Theatre Company Founding Artistic Director James Houghton and Related Companies Executive Vice President Bruce A. Beal Jr. announced a $60 million partnership to create a new home for the Signature Theater company. The Frank Gehry-designed Signature Center will be part of Related Companies' $800 million, 59-story, residential building and hotel on 42nd Street and 10th Avenue in the heart of the theater district. The building will provide more than 800 new housing units, including more than 160 that will be targeted to low-income families. The performing arts center will feature three intimate and distinct theatres, rehearsal studios, a café, bookstore and administrative offices, and will allow Signature to more than double its audience, with anticipated attendance of more than 80,000.  The LEED-Silver building will create 700 construction jobs and is expected to be completed in 2011, with the Signature Center expected to be completed in 2012. 
BroadwayWorld was on hand for the special dedication ceremony yesterday afternoon to capture this monumental event for the theater company.
Joining Mayor Bloomberg at the announcement, which took place on the construction site of the new complex, were New York City Department of Cultural Affairs Commissioner Kate D. Levin, and Signature Theatre Company Playwright-in-Residence in 2010-11 Tony Kushner, Executive Director Erika Mallin and artists-in-residence Bill Irwin, Ruben Santiago-Hudson, Hallie Foote John Guare and Edward Albee.
The City is contributing $25 million to the Signature Center. The theater company has raised $16 million for the project and plans to raise an additional $19 million. The Signature Center will
feature three unique programs: the continuation of the Master Playwright Residency, which explores the works of playwrights with major bodies of work; the expansion of the Legacy Program, which celebrates the lifetime achievements of the artists who have previously worked at Signature, and the introduction of a new Emerging Playwrights Residency, which will feature early and mid-career playwrights, and guarantee them three full productions over the course of a four-year residency.
Founded in 1991 by James Houghton, Signature is the first theatre company to devote an entire season to the work of a single playwright, providing audiences with re-examinations of past writings, as well as New York and world premieres. Since 2005, Signature has been committed to presenting its world-class programming at an affordable price: the Signature Ticket Initiative, with major support form Time Warner, offers subsidized $20 tickets to all performances. Signature's initiative has become a model in breaking down price barriers to theatre, helping to attract younger and more diverse audiences.
Signature is currently running the critically acclaimed, sold-out The Orphans' Home Cycle by Horton Foote, a nine hour, three-part theatrical event and the company's most ambitious programming to date (22 actors, multiple set locations). Signature will celebrate its 20th anniversary in the 2010-11 season by presenting a season of works by Pulitzer-Prize winner Tony Kushner, including the first New York revival of Angels in America. Signature, its productions and its resident writers have been recognized with a Pulitzer Prize, eleven Lucille Lortel Awards, fifteen Obie Awards, five Drama Desk Awards, and nineteen AUDELCO Awards, among many other distinctions. The National Theatre Conference recognized the company as the 2003 Outstanding National Theatre of the Year.
For more information visit www.signaturetheatre.org
Photo Credit: Brian Estrada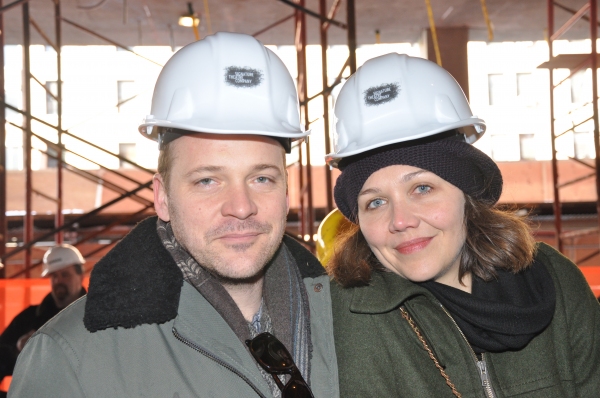 Peter Sarsgaard and Maggie Gyllenhaal

Peter Sarsgaard and Maggie Gyllenhaal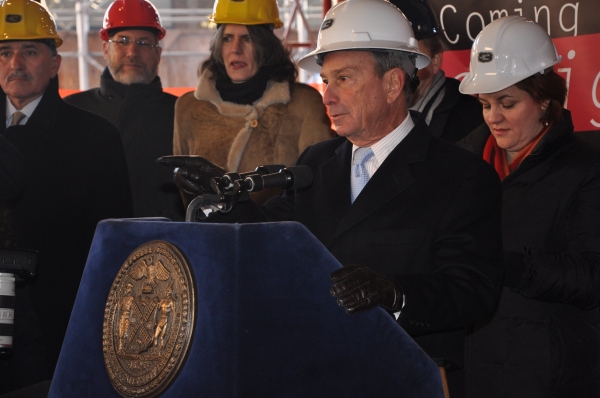 Mayor Michael Bloomberg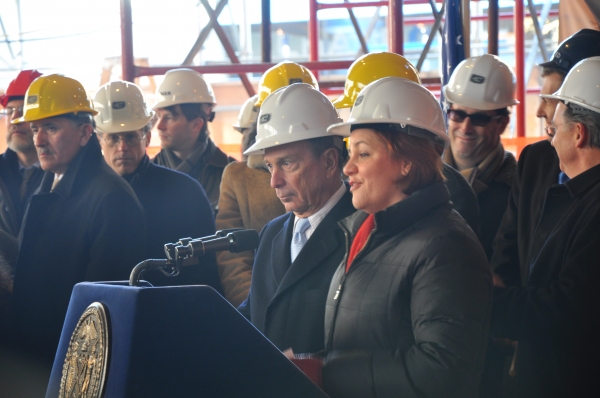 Mayor Michael Bloomberg and Christine Quinn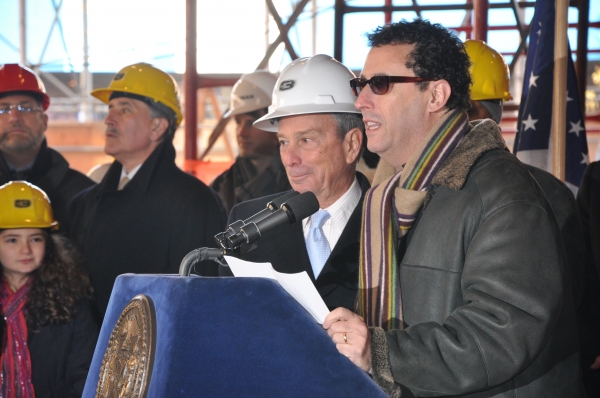 Mayor Michael Bloomberg and Tony Kushner

Mayor Michael Bloomberg and James Houghton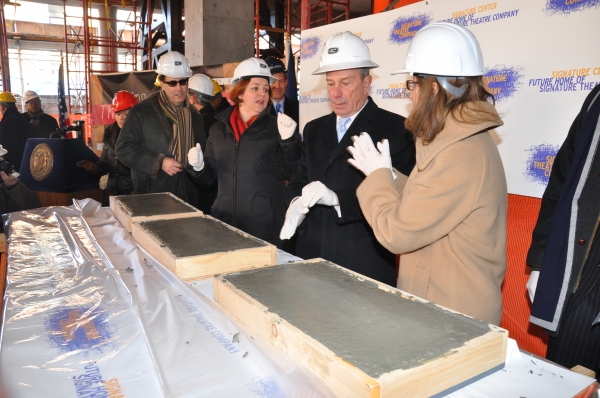 Tony Kushner, Christine Quinn, Mayor Michael Bloomberg, and Erika Mallin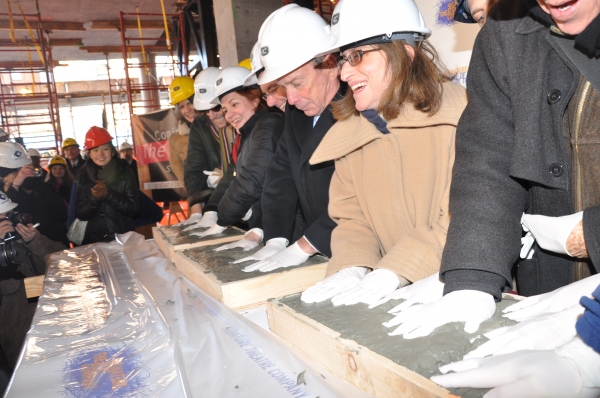 Tony Kushner, Christine Quinn, Mayor Michael Bloomberg, and Erika Mallin -- Hands in the Cement!

Soon to be the new Signature Center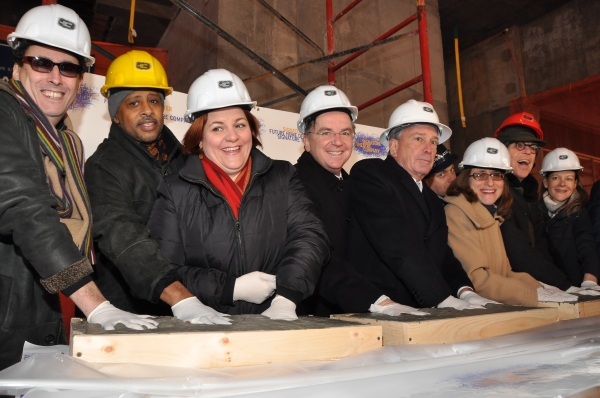 Tony Kushner, Ruben Santiago-Hudson, Speaker Christine Quinn, Jim Houghton, Mayor Michael Bloomberg, Related Companies Executive VP Bruce Beal, Signature Managing Director Erika Mallin, John Guare, and Hallie Foote