Latest News on Jim Houghton:
Latest News on Jim Houghton
Jim Houghton News
Signature Theatre to Unveil 42 Street Intersection as Jim Houghton Way
by Chloe Rabinowitz - Oct 3, 2022
On the afternoon of October 4, Signature Theatre will unveil the 42nd Street and Dyer Avenue intersection in New York City's Hell's Kitchen neighborhood as the newly co-named Jim Houghton Way, celebrating the groundbreaking company's founder, James Houghton (1958-2016).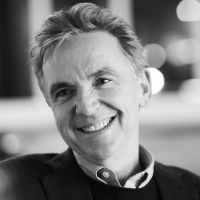 Signature Theatre Launches Campaign to Name Part of 42nd Street After Founder Jim Houghton
by Stephi Wild - Jan 6, 2022
Signature Theatre has begun a campaign to co-name a portion of 42nd Street 'Jim Houghton Way', in honor of the theatre's founder.
Harold Wolpert To Step Down As Signature Theatre Executive Director
by A.A. Cristi - May 20, 2021
Signature Theatre today announced that its Executive Director, Harold Wolpert, will depart the institution on June 30, having helped to steer it through the COVID-19 pandemic. He has decided to leave to pursue change in the field more broadly, from outside of an institution for the first time in his three-decade career to date.
NATIONAL CRITICS INSTITUTE at O'Neill Theater Center Honors Mark Charney
by Lauren Yarger - Jul 16, 2019
O'Neill Center Honors Mark Charney as He Steps Down as NCI's Associate Director

Signature Adds Sarah Ruhl, Anna Deavere Smith and More to Residency Program
by Julie Musbach - Mar 28, 2019
Four award-winning playwrights and one acclaimed theatre collective will join the residency programs at Signature Theatre, the company announced today.

BWW Interview: Andrea Syglowski and THEO at Two River Theater
by Marina Kennedy - Feb 18, 2019
This winter, Two River continues its 25th Anniversary Season with the commissioned world premiere of 'Theo,' a new play written by Obie Award winner Martin Moran and directed by Carolyn Cantor. Broadwayworld.com had the pleasure of interviewing Andrea Syglowski who plays Beth in the upcoming show.

BWW Interview Andrea Goss and Jasmine Batchelor Chat About The River at TheaterWorks
by Carissa Chesanek - Oct 3, 2018
Jasmine Batchelor and Andrea Goss star in The River opening this month at TheaterWorks in Hartford, Connecticut. The two actresses sat down with BroadwayWorld.com to chat about the upcoming play, the characters, and what the best advice they ever received when first starting out in the business.

ACT Announces New Artistic and Conservatory Employees
by Julie Musbach - Jul 19, 2018
Today, American Conservatory Theater (A.C.T.) Artistic Director Pam MacKinnon announced the appointment of three new employees to fill key positions within the Artistic and Conservatory departments at San Francisco's premier nonprofit theater organization-Joy Meads as Director of Dramaturgy and New Works; Peter J. Kuo as Associate Conservatory Director; andDanyon Davis as Head of Movement.
4th Wall Theatre Co to Stage the Regional Premiere of SHAKESPEARE IN VEGAS
by Julie Musbach - Apr 4, 2018
4th Wall Theatre Company's 2017 - 2018 season wraps up with the regional premiere of Suzanne Bradbeer's hilarious comedy, Shakespeare in Vegas May 17 - June 9, 2018, at Studio 101, Spring Street Studios, 1824 Spring Street, Houston, TX 77007. 4th Wall offered a staged reading of the play during its 2017 "4th Wall Reads: Women's Voices" series. 4th Wall audiences will remember Bradbeer's work from the 2014 production of her political drama, The God Game.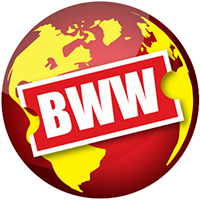 Theatre for a New Audience Adds Performance of HE BROUGHT HER HEART BACK IN A BOX
by A.A. Cristi - Feb 6, 2018
Theatre for a New Audience (TFANA; Jeffrey Horowitz, Founding Artistic Director) has added a performance (February 8 at 9pm) to its critically lauded world premiere production of Adrienne Kennedy's He Brought Her Heart Back in a Box, directed by Evan Yionoulis. The run will conclude, as a scheduled, on February 11.
Jim Houghton Videos
STAGE TUBE: Signature Theatre Collaborators Say Goodbye to Founder James Houghton
by Stage Tube - Jun 30, 2016
Signature Theatre's Founding Artistic Director James Houghton will step down at the end of June, to be succeeded by Lincoln Center Theater's Paige Evans. In the following video, Signature's playwrights, actors, and directors say thank you to Founding Artistic Director Jim Houghton. Check it out below!
Gyllenhaal and Sarsgaard Join O'Hare in CSC's UNCLE VANYA, Begins 1/17
by Eddie Varley - Dec 11, 2008
Acclaimed film and stage actors Maggie Gyllenhaal and Peter Sarsgaard have joined the cast of Classic Stage Company's upcoming new production of Anton Chekhov's UNCLE VANYA, starring Tony Award winner Denis O'Hare as Vanya, and directed by Austin Pendleton, it was announced today by CSC Artistic Director Brian Kulick and Executive Director Jessica R. Jenen. UNCLE VANYA will begin previews on Saturday, January 17 at Classic Stage Company at 136 East 13th Street. An official press opening date will be announced in the coming weeks. UNCLE VANYA will play a limited engagement through March 1, 2009.