Photo Flash: Theresa Rebeck, Julia Jordan & More Present 4th Annual Lilly Awards
Monday night, Julia Jordan, Theresa Rebeck, Marsha Norman, Tim Sanford and The Committee for Recognizing Women in Theatre presented the 4thAnnual Lilly Awards at Playwrights Horizons. Named for playwright Lillian Hellman, The Lilly Awards were created to recognize the extraordinary contributions made by women to the American Theater. Producers, playwrights, actors, designers, and directors were honored last night for their continued excellence in the theater community. Check out a look back at the ceremony below!
Receiving lifetime achievement awards this year were actress Lois Smith and Blackburn Prize Founder Emilie "Mimi" Kilgore. Ms. Smith received her Lifetime Achievement award from Terry Kinney and Ms. Kilgore received her award from Alex Kilgore who is her son. This year's honorees and presenters included Jessica Hecht receiving the Acting Award from Neena Beber, Jill Du Boff receiving the Sound Design from David Van Tieghem, Julie Crosby receiving the Non-Profit Producer Award from Mandy Greenfield, Laura Marks receiving the Playwriting Award from Marsha Norman, Lear deBessonet receiving the Directing Award from Lisa Kron, Jiehae Park receiving The Leah Ryan Prize from Cusi Cram, Denise Scott Brown receiving the Architecture Award from Theresa Rebeck, and Tanya Barfield receiving the Playwriting Award from Leigh Silverman. Ms. Barfield also received a Lilly Award Commission in the amount of $25,000, which is funded by producer Stacey Mindich. Gary Garrison, Executive Director for Creative Affairs of the Dramatists Guild of America, was awarded the Miss Lilly 2013 Award for supporting women in theater.
The Lilly Awards and The Committee for Recognizing Women in Theater were founded in 2010. Their mission is "to celebrate the work of outstanding, successful and up-and-coming women playwrights, directors, designers and advocates for the work of women in the theater."
Photo Credit: Gary Gershoff/WireImage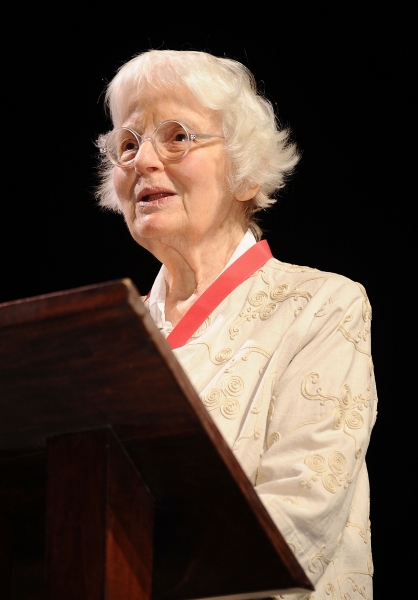 Denise Scott Brown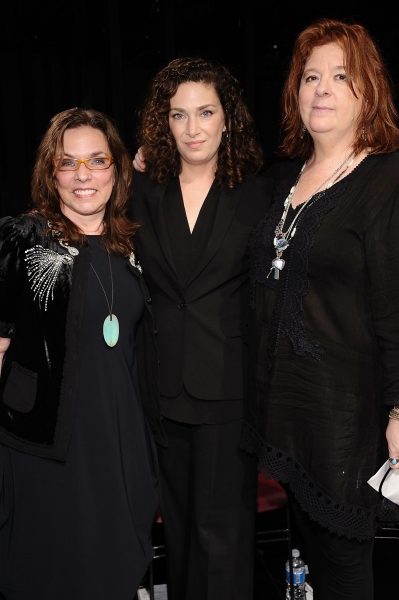 Marsha Norman, Julia Jordan, Theresa Rebeck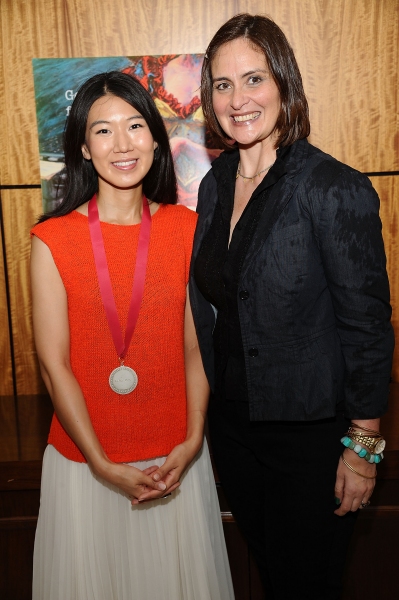 Jiehae Park, Cusi Cram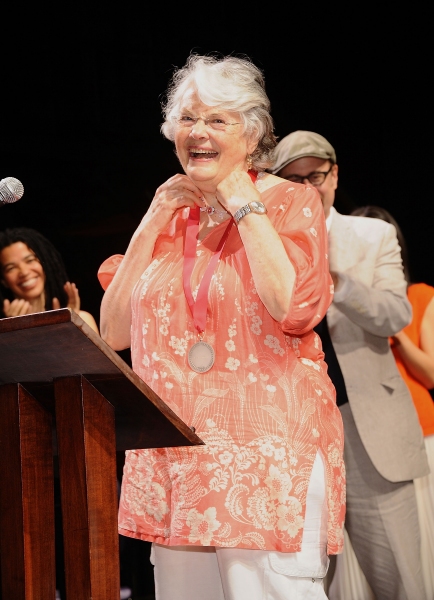 Lois Smith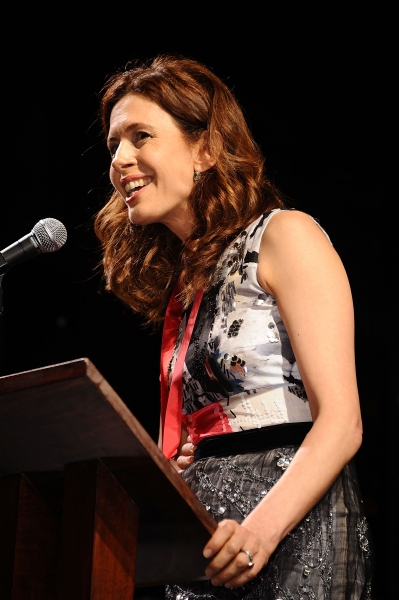 Jessica Hecht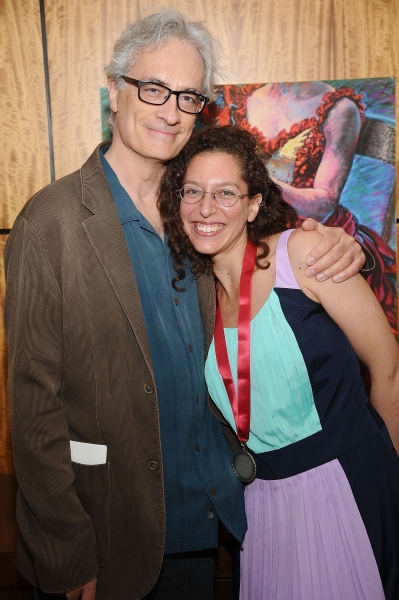 David Van Tieghem, Jill Du Boff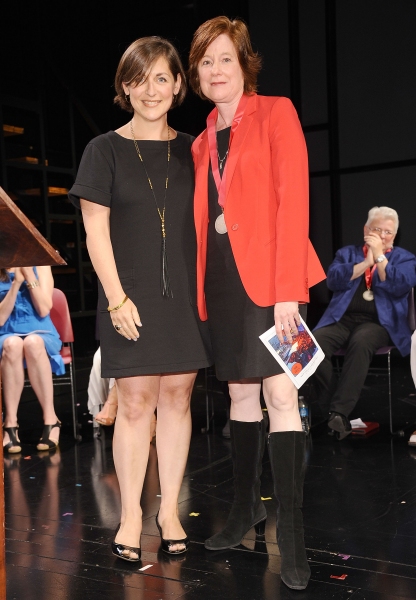 Mandy Greenfield, Julie Crosby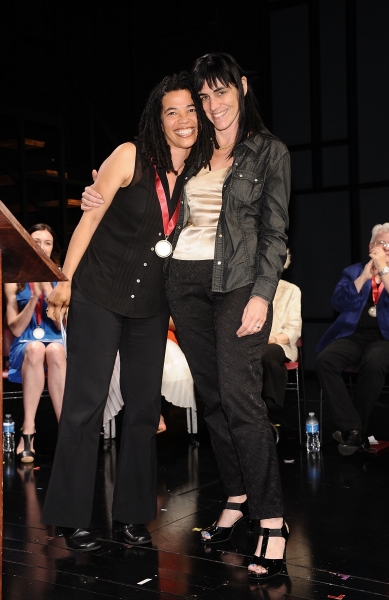 Tanya Barfield, Leigh Silverman on stage at The Lily Awards at Playwrights Horizons on June 3, 2013 in New York City. (Photo by Gary Gershoff/Getty Images)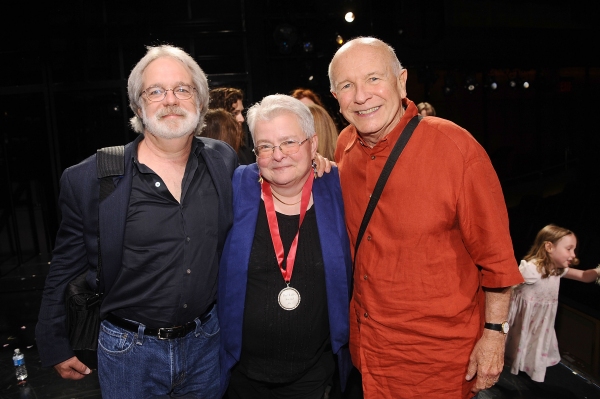 John Wiedman, Paula Vogel, Terrence McNally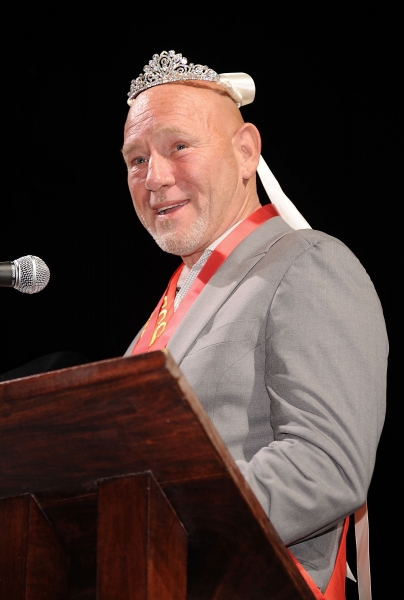 Gary Garrison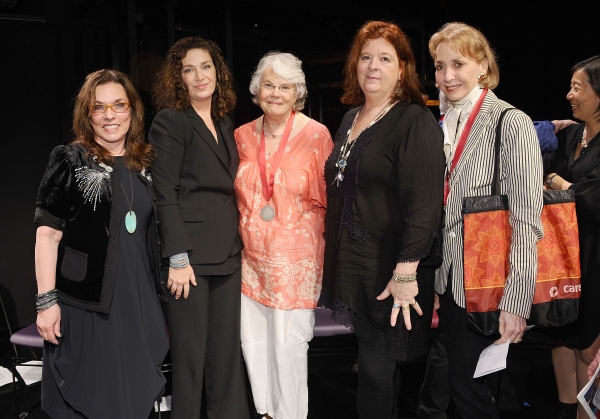 Marsha Norman, Julia Jordan, Lois Smith, Theresa Rebeck, Mimi Kilgore