Photo Flash: Red Bull Theater's 10th Annual Running of the Red Bulls Gala Benefit
Jesse Berger (Founder and Artistic Director), Jim Bredeson (Managing Director), and the Board of Trustees of Red Bull Theater held the Tenth Annual RUNNING OF THE RED BULLS BENEFIT last night, Monday March 26th, celebrating the company's 15th Season and honoring Ismenia Mendes, Charlayne Woodard, and The Fund for the City of New York with the 2018 Matador Awards for Excellence in Classical Theater. Proceeds from the evening will go to support all of Red Bull Theater's programs, including the upcoming Off-Broadway premiere of David Ives's The Metromaniacs, directed by Michael Kahn.
Hosted by Michael Urie and featuring a performance by Tony Award winner Judy Kuhn and others, this intimate soirée celebrated another successful Red Bull Theater season and offered an evening of live entertainment, fine dining, and great company at the chic Bowery Hotel with catering by Gemma. Special guests and presenters included Michael Arad, Arnie Burton, Michael Cerveris, Christian Conn, Paige Davis, John Glover, Jeffrey Hatcher, David Ives, Zainab Jah, Michael McGrath, Talene Monahan, Patrick Page, Louisa Proske, Matthew Rauch, Laila Robins, Derek Smith, Lois Smith, Daniel Sullivan, and more.
Begun in 2009, Matador Awards are given annually to recognize individuals or organizations that have demonstrated extraordinary Talent, Service, or Significant Achievements in the Classical Theater. Previous honorees have included Patrick Stewart, Oscar Isaac, Lynn Redgrave, Lily Rabe, Martha Plimpton, Hamish Linklater, Olympia Dukakis, F. Murray Abraham, Jack O'Brien, Michael Kahn, and Liev Schreiber.
This year Red Bull Theater honored:
Matador Award for Extraordinary Achievement in Classical Theater - Charlayne Woodard
Charlayne Woodard is a Tony Award nominee and two-time Obie Award winner for Suzan-Lori Parks's In the Blood and Red Bull's own production of The Witch of Edmonton. She has written and performed critically acclaimed solo plays including Pretty Fire and The Night Watcher. Recently she was acclaimed for her performance as Gertrude in Sam Gold's production of Hamlet with Oscar Isaac and Keegan-Michael Key. Presented by Daniel Sullivan.
Matador Award for Extraordinary Talent in Classical Theater - Ismenia Mendes
Ismenia Mendes has shown an extraordinary talent for classical theater from a young age, most recently receiving critical acclaim playing the title role in Daniel Sullivan's production of Troilus and Cressida at Shakespeare in the Park. Since graduating from Juilliard, Ismenia has performed Off-Broadway in David Ives's adaptation of Corneille's The Liar, as Katherine in Michael Sexton's production of Henry V, and as Hero in Jack O'Brien's Much Ado About Nothing. Presented by John Glover.
George Mayer Matador Award for Extraordinary Service to Classical Theater - FUND FOR THE CITY OF NEW YORK
Fund for the City of New York was established by the Ford Foundation in 1968 with the mandate to improve the quality of life for all New Yorkers. The Fund seeks out, adapts, applies and assesses ways to enable government and nonprofit agencies to achieve excellence, developing and helping to implement innovations in policy, programs, practices, and technology. Led by Mary McCormick, the Fund has been an essential supporter of Red Bull Theater. Presented by Michael Arad and accepted by Andrew Walrond.
The Running of the Red Bulls Benefit Gala is Red Bull Theater's most significant annual fundraising event. Matador Awards for Excellence are given annually to recognize individuals or organizations that have demonstrated extraordinary talent, service, or significant achievements in the Classical Theater.
Red Bull Theater, hailed as "the city's gutsiest classical theater" by Time Out New York, is the not-for-profit Off-Broadway theater dedicated to bringing rarely seen classic plays to dynamic new life for contemporary audiences. With the Jacobean plays of Shakespeare and his contemporaries as our cornerstone, Red Bull Theater is New York City's home for dynamic performances of great classic stories from a variety of eras and countries. the company also produces new works that are in conversation with the classics.
Acclaimed as "a dynamic producer of classic plays" by The New York Times, Red Bull Theater has previously staged productions of Pericles, The Revenger's Tragedy, Edward the Second, Women Beware Women, The Duchess of Malfi, The Witch of Edmonton, The Maids, The Dance of Death, Loot, The Mystery of Irma Vep, Volpone, 'Tis Pity She's A Whore, The Changeling, The School For Scandal, Coriolanus, and last season's runaway comedy hit, Gogol's The Government Inspector which played for an extended run at the Duke on 42nd Street and New World Stages. the company's work has been hailed as "the most exciting classical theater in New York" (Time Out New York), "Dynamite!" (The New York Times), "Triumphant" (Associated Press), and "Proof that classical theater can still be surprising after hundreds of years" (Variety).
Red Bull Theater's work has been recognized with multiple Drama Desk, Drama League, Lucille Lortel, Callaway and OBIE Award nominations and awards, including the Off-Broadway Alliance Award for Best Revival in the 2015-'16 season (School for Scandal). the company has staged over 150 Revelation Readings, named by the Village Voice "Best Play Reading Series," also developing new plays of heightened language and classical adaptations through workshops and offering educational programs for students of all ages, including Shakespeare In School residencies. Post-play Bull Session discussions with scholars following select Sunday matinees and Readings are free and open to the public.
Red Bull Theater offers Master Classes throughout the year. Taught by top working professionals including Kathleen Chalfant, Sam Gold, John Douglas Thompson, Olympia Dukakis, Heidi Griffiths, Charlayne Woodard and Patrick Page, Red Bull Theater's intensives and workshops cover a variety of disciplines, including auditioning, text, voice, movement, clowning, stage combat, and acting Shakespeare. Classes are open to adults at all levels of training or experience. They range from one to four days with limited class sizes to allow one-on-one attention. You can enroll in any combination of classes, or take the whole series for a year-long training experience.
For more information about any of Red Bull Theater's programs, visit www.redbulltheater.com or call (212) 343-7394.
Photo credit: Mireya Acierto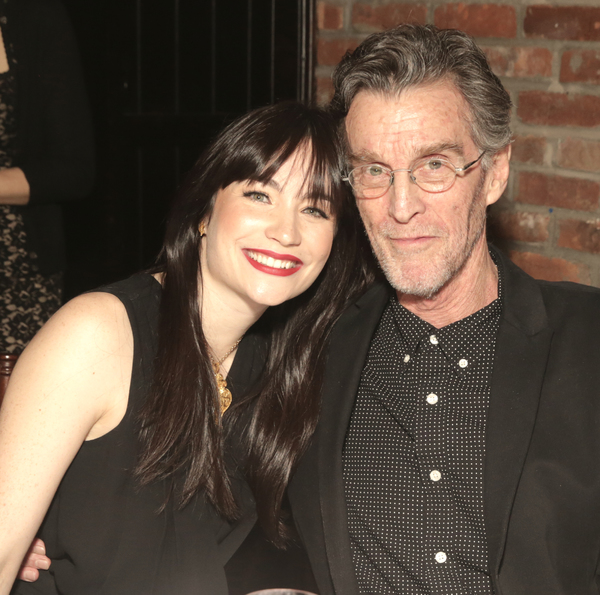 Ismenia Mendes, winner of the Matador Award for Extraordinary Talent in Classical Theater, with John Glover at the Tenth Annual RUNNING OF THE RED BULLS Benefit

Jesse Berger (Founding Artistic Director) opens the Tenth Annual RUNNING OF THE RED BULLS Benefit

Michael Cerveris at the Tenth Annual RUNNING OF THE RED BULLS Benefit

Michael Urie hosted the Tenth Annual RUNNING OF THE RED BULLS Benefit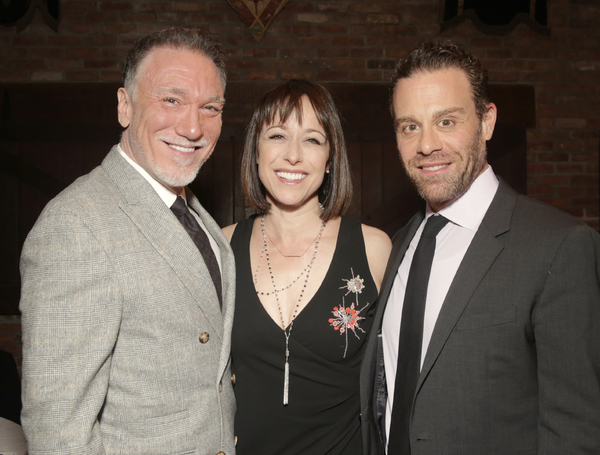 Patrick Page and Paige Davis with Matthew Rauch at the Tenth Annual RUNNING OF THE RED BULLS Benefit

Michael Urie hosted the Tenth Annual RUNNING OF THE RED BULLS Benefit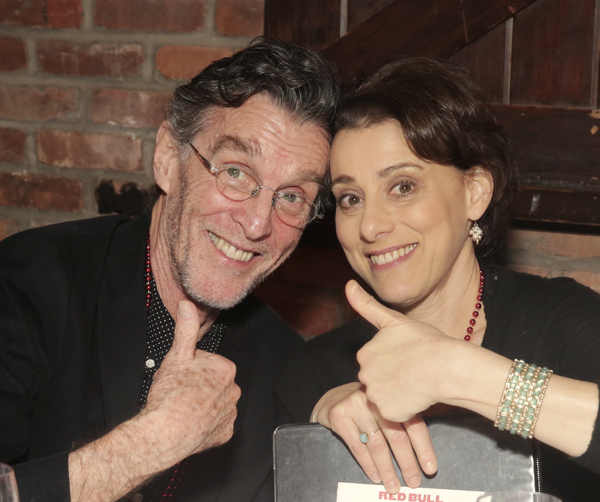 John Glover and Judy Kuhn at the Tenth Annual RUNNING OF THE RED BULLS Benefit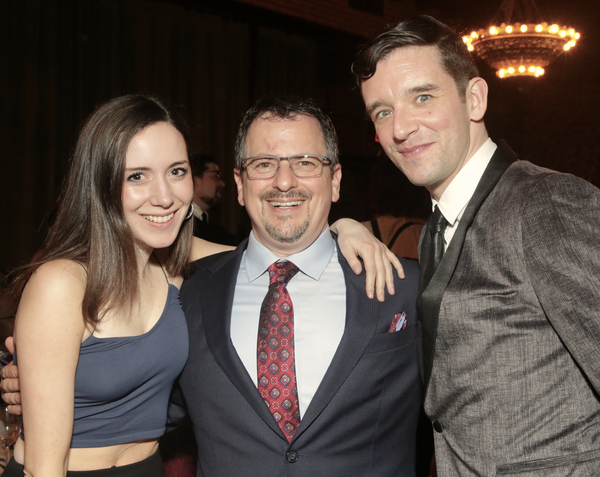 Talene Monahon, Jesse Berger, and Michael Urie at the Tenth Annual RUNNING OF THE RED BULLS Benefit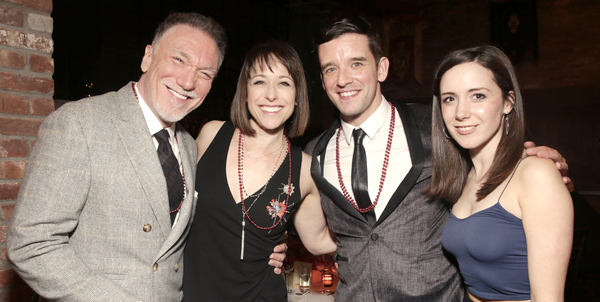 Patrick Page with wife Paige Davis join Michael Urie and Talene Monahon at the Tenth Annual RUNNING OF THE RED BULLS Benefit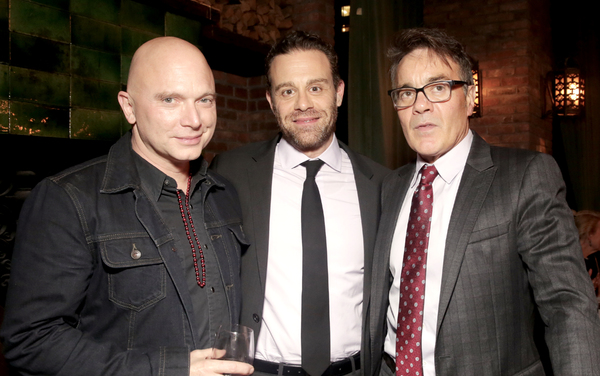 Michael Cerveris, Matthew Rauch and Derek Smith at the Tenth Annual RUNNING OF THE RED BULLS Benefit

Charlayne Woodard was honored with the Matador Award for Extraordinary Achievement in Classical Theater at the 2018 RUNNING OF THE RED BULLS Benefit

Ismenia Mendes, winner of the Matador Award for Extraordinary Talent in Classical Theater; Charlayne Woodard, recipient of the Matador Award for Extraordinary Achievement in Classical Theater; and Andrew Walrond of Fund for the City of New York with the George Mayer Matador Award for Extraordinary Service to Classical Theater at the Tenth Annual RUNNING OF THE RED BULLS Benefit

Michael Urie, John Glover, Ismenia Mendes, Daniel Sullivan, Charlayne Woodard, Michael Arad and Andrew Walrond (FCNY) at the Tenth Annual RUNNING OF THE RED BULLS Benefit