Click Here for More Articles on STEPHEN SONDHEIM
Photos: WEST SIDE STORY Receives Equity's Award for Outstanding Broadway Chorus
Cast members of WEST SIDE STORY received Actors' Equity Association's Third Annual Advisory Committee on Chorus Affairs (ACCA) Award for Outstanding Broadway Chorus. The award, which honors the distinctive talents and contributions made by the chorus of a Broadway musical, was presented in a special ceremony at the September 22nd ACCA meeting at Actors' Equity Association (Equity) headquarters in New York City.
The winners of this year's ACCA Award for Outstanding Broadway chorus, all of whom were part of the WEST SIDE STORY chorus on the musical's March 19, 2009 opening night, are Isaac H. Calpito, Hayley Carlucci, Peter John Chursin, Madeline Cintron, Kristine M. Covillo, Lindsay Dunn, Yurel Echezarreta, John Arthur Greene, Manuel I. Herrera, Marina Lazzaretto, Chase Madigan, Yanira Marin, Mileyka Mateo, Kaitlin Rae Mesh, Angelina Mullins, Kat Nejat, Christian Elan Ortiz, Pamela Otterson, Danielle Polanco, Sam Rogers, Michael Rosen, Amy Ryerson, Jennifer Sanchez, Manuel Santos, Michaeljon Slinger, and Tanairi Sade Vazquez.
"The chorus of WEST SIDE STORY truly exemplifies the talent, dedication and hard work that this Award represents," said Rebecca Kim Jordan, Equity's Second Vice President and ACCA Chair. "They are an incredible example of what it means to be the heart and soul of a musical."
Members of the ACCA, all of whom are Equity members who have worked under Chorus contracts, saw the eleven musicals which opened during the 2008-2009 Broadway Season.
Of those shows, five were nominated for the Award: BILLY ELLIOT, SHREK, HAIR, WHITE CHRISTMAS, WEST SIDE STORY. As part of the selection process, the committee members considered what both the director and choreography required of the chorus, the requisite skill of the chorus actor and the contributions the entire chorus made to the overall production.
A classic of the American Musical Theater Canon, WEST SIDE STORY returned to Broadway in a new production directed by its two-time Tony Award winning librettist Arthur Laurents with the original Jerome Robbins choreography restaged by Tony Award nominee Joey McKneely.
Written by Laurents (book), and multiple Tony and Grammy award winners Leonard Bernstein (music) and Stephen Sondheim (lyrics), the show features scenic designs by James Youmans, costumes by Tony Award nominee David C. Woolard, lighting by Tony Award winner Howell Binkley, hair by Mark Adam Rampmeyer, and sound design by Tony Award nominee Dan Moses Schreier.
WEST SIDE STORY is produced by Kevin McCollum, James L. Nederlander, Jeffrey Seller with Terry Allen Kramer, Sander Jacobs, Roy Furman/Jill Furman Willis, Freddy DeMann, Robyn Goodman/Walt Grossman, Hal Luftig, Roy Miler, The Weinstein Company and Broadway Across America.
Tickets for West Side Story at Broadway's Palace Theatre are currently on sale atwww.tickemaster.com, by calling 212-307-4100 or visiting the Palace Theatre box office. The playing schedule is as follows: - Tuesday at 7 p.m., Wednesday - Saturday at 8 p.m., Wednesday and Saturday at 2 p.m. and Sunday at 3 p.m. Ticket prices are $121.50 - 46.50.
Photos by Peter James Zielinski

The WEST SIDE STORY cast receive Actors' Equity Association's Third Annual Advisory Committee on Chorus Affairs (ACCA) Award for Outstanding Broadway Chorus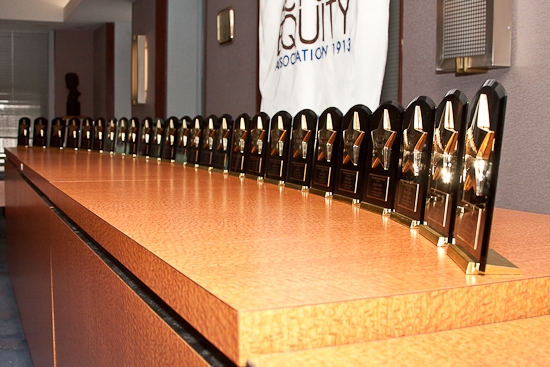 The awards await the WEST SIDE STORY cast!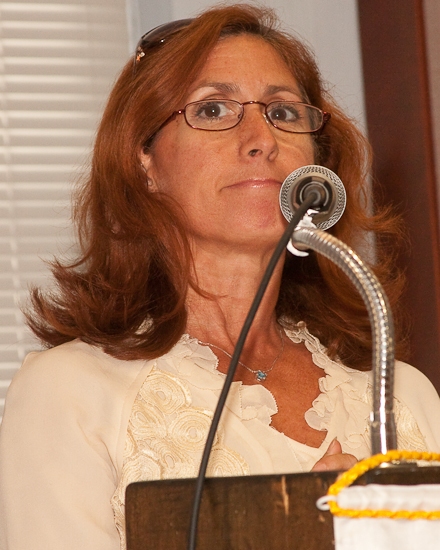 Rebecca Kim Jordan (VP Actors Equity)

John Connolly (Exec. Director Actors Equity)

John Connolly (Exec. Director Actors Equity)

Harvey Evans, star of the Original Broadway Cast of WEST SIDE STORY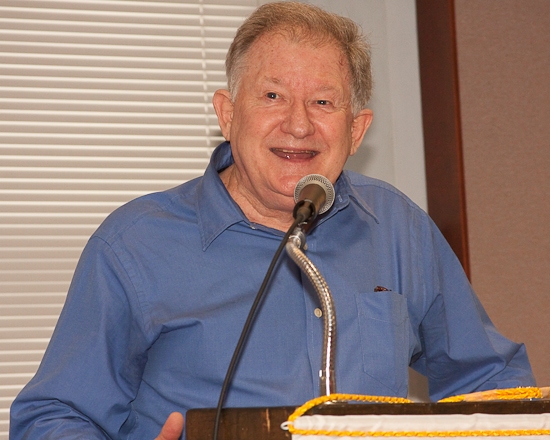 Harvey Evans

Jeffrey Seller

Jeffrey Seller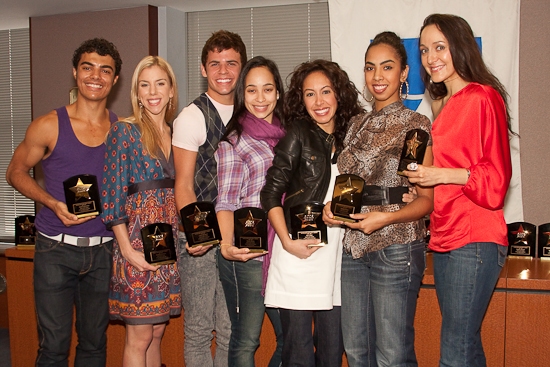 Yurel Echezarreta, Marina Lazzaretto, Chase Madigan, Yanira Marin, Kat Nejat, Mileyka Mateo and Jennifer Sanchez

Jeffrey Seller, Yurel Echezarreta, Marina Lazzaretto, Chase Madigan, Yanira Marin, Kat Nejat, Mileyka Mateo, Jennifer Sanchez and Kevin McCollum

Yurel Echezarreta, Marina Lazzaretto, Chase Madigan, Yanira Marin, Harvey Evans, Kat Nejat, Mileyka Mateo and Jennifer Sanchez