Photo Coverage: The History Boys at AFI Fest
AFI Fest 2006 presented by Audi: AFI Los Angeles International Film Festival presented Fox Searchlight Pictures' The History Boys in its North American premiere November 4, 2006 at the Arclight cinema in Hollywood.

On hand for the premiere was the film's director Nicholas Hytner, cast members Richard Griffiths, Dominic Cooper, Samuel Barnett and Francis de la Tour.
"The History Boys tells the story of an uruly class of bright, funny history students in pursuit of an undergraduate place at Oxford or Cambridge. Bounced between their maverick English master (Griffiths), a young and shrewd teacher hired to up their test scores (
Stephen Campbell Moore
), a grossly out-numbered history teacher (de la Tour), and a headmaster obsessed with results (Clive Merrrison), the history boys attempt to sift through it all to pass the daunting university admissions process. Their journey becomes as much about how education works, as it is about where education leads," state notes.The film, based on the five time Tony award-winning play of the same name, uses the original stage production's talent. Directed by Nicholas Hynter and adapted for the screen by playwright
Alan Bennett
, The History Boys is set to open November 21, 2006 in the US.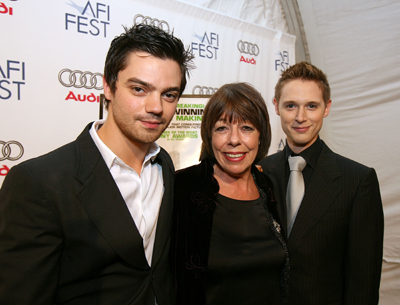 Dominic Cooper
,
Frances de la Tour
and
Samuel Anderson

(Photo by Michael Buckner/Getty Images)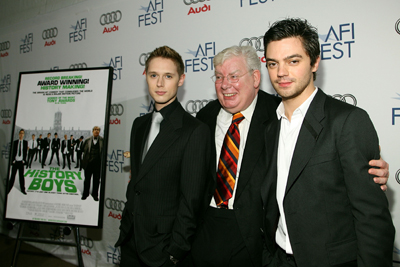 Samuel Anderson
,
Richard Griffiths
and
Dominic Cooper

(Photo by Michael Buckner/Getty Images)
Atmosphere

(Photo by Marsaili McGrath/Getty Images)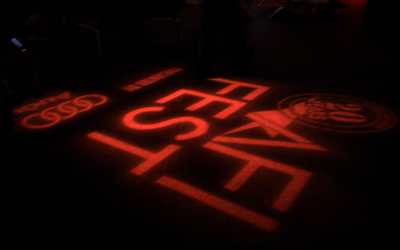 Atmosphere

(Photo by Marsaili McGrath/Getty Images)
Director Nick Hytner, Writer
Alan Bennett
and
Richard Griffiths
on set

(Photo by Alex Bailey)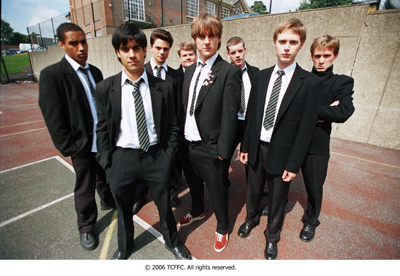 L-R:
Samuel Anderson
,
Sacha Dhawan
,
Dominic Cooper
,
James Corden
,
Andrew Knott
,
Russell Tovey
,
Samuel Barnett
and
Jamie Parker

(Photo by Alex Bailey)
L-R (Back Row)
Samuel Anderson
,
James Corden
,
Stephen Campbell Moore
,
Richard Griffiths
,
Frances de la Tour
,
Andrew Knott
,
Russell Tovey
(Front Row)
Jamie Parker
,
Dominic Cooper
,
Samuel Barnett
and
Sacha Dhawan

(Photo by Alex Bailey)
Featured at the Theatre Shop
T-Shirts, Mugs, Phone Cases & More
Related Articles
James Sims is the Senior Editor at BroadwayWorld.com. Beyond his duties on this website, James also contributes as a featured blogger for the Huffington Post. (read more...)