Photo Coverage: ONE MAN, TWO GUVNORS Opens on Broadway - Curtain Call and After Party!
The National Theatre of Great Britain's acclaimed comedy One Man, Two Guvnors opened at the Music Box Theatre last night, Wednesday April 18. BroadwayWorld was on hand to capture the premiere bows and post-show celebration and brings you photo coverage below!
ONE MAN, TWO GUVNORS is a comedy by Richard Bean, based on Carlo Goldoni's The Servant of Two Masters, with songs by Grant Olding and directed by Nicholas Hytner.
James Corden stars as "Francis Henshall" in ONE MAN, TWO GUVNORS with Oliver Chris as "Stanley Stubbers", Jemima Rooper as "Rachel Crabbe", Tom Edden as "Alfie", Martyn Ellis as "Harry Dangle", Trevor Laird as "Lloyd Boateng", Claire Lams as "Pauline Clench", Fred Ridgeway as "Charlie Clench", Daniel Rigby as "Alan Dangle", Suzie Toase as "Dolly". The company will also include Brian Gonzales, Eli James, Ben Livingston as "Gareth", Sarah Manton, Stephen Pilkington, David Ryan Smith, Natalie Smith.
The production's on stage band, "The Craze," includes Jacob Colin Cohen on Drums & Percussion, Austin Moorhead on Lead Guitar, Jason Rabinowitz on Lead Vocals and Charlie Rosen on Bass, Matt Cusack and Zach Jones.
In ONE MAN, TWO GUVNORS, Corden stars as "Francis Henshall" ("ONE MAN"). Always-famished and easily-confused, Henshall agrees to work for a local gangster as well as a criminal in hiding ("TWO GUVNORS"), both of whom are linked in a tangled web of schemes and romantic associations... none of which Francis can keep straight. So he has to do everything in his power to keep his two guvnors from meeting while trying to eat anything in sight along the way. Simple.
Falling trousers, flying fish heads, star-crossed lovers, cross-dressing mobsters and a fabulous on-stage band are just some of what awaits at the most "deliriously funny" (The Daily Telegraph) new play to cross the pond in decades.
The creative team for ONE MAN, TWO GUVNORS includes Mark Thompson (set & costumes), Cal McCrystal (Physical Comedy Director), Mark Henderson (lights) & Paul Arditti (sound).
The Broadway production follows a sold-out run that opened at The National Theatre in May; a UK tour; and, a sold out run in London's West End that began in fall 2011. ONE MAN, TWO GUVNORS recently won the Evening Standard and the London Critics Circle Awards was nominated for five Olivier Awards including Best Play.
Photo Credit: Jennifer Broski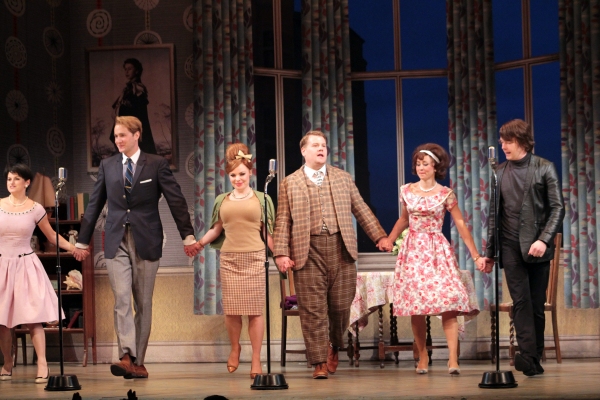 Jemima Rooper, Oliver Chris, Suzie Toase, James Corden, Claire Lams, Daniel Rigby

Sarah Manton, Stephen Pilkington

Charlie Rosen, Jacob Colin Cohen, Jason Rabinowitz, Austin Moorhead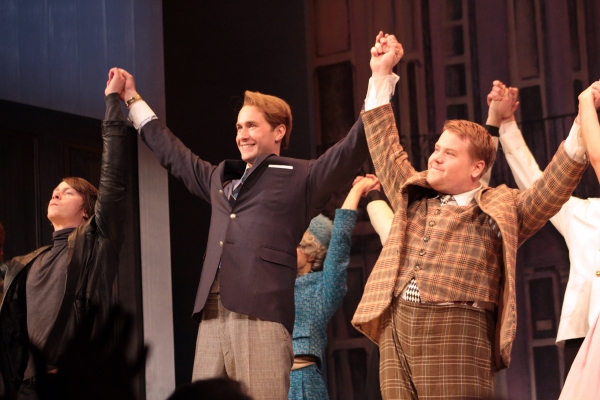 Daniel Rigby, Oliver Chris, James Corden

James Corden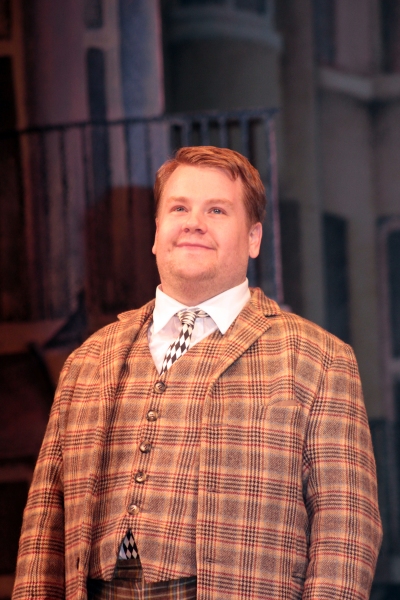 James Corden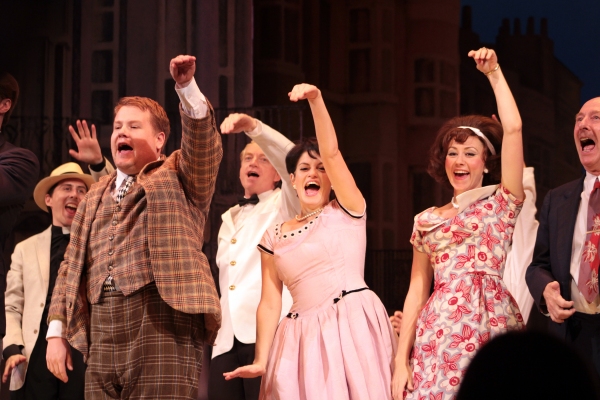 James Corden, Jemima Rooper, Claire Lams, Fred Ridgeway

Jemima Rooper, Claire Lams, Fred Ridgeway, Trevor Laird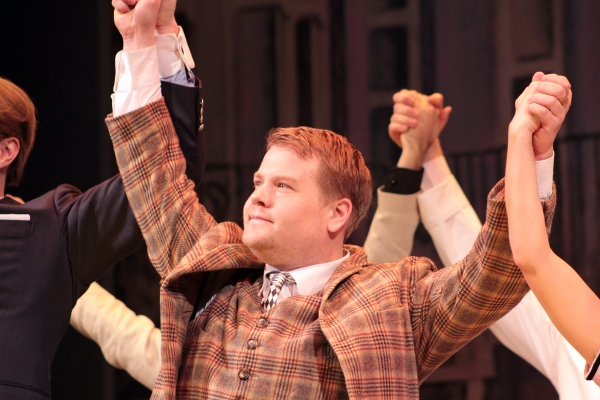 James Corden

Suzie Toase, Daniel Rigby, Oliver Chris, James Corden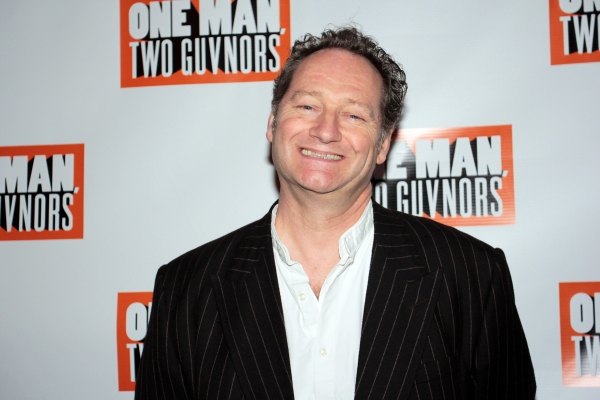 Richard Bean

Nicholas Hytner

Fred Ridgeway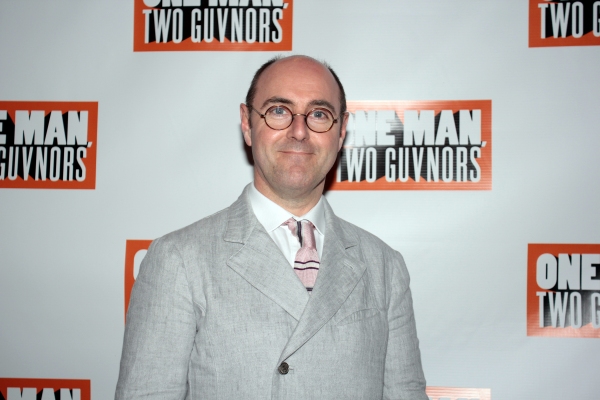 Cal McCrystal

Ben Livingston

David Ryan Smith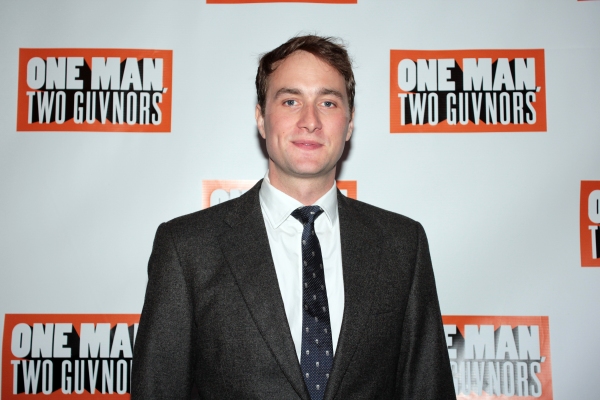 Oliver Chris

Zach Jones, Jacob Colin Cohen, Austin Moorhead, Charlie Rosen, Jason Rabinowitz, Matt Cusack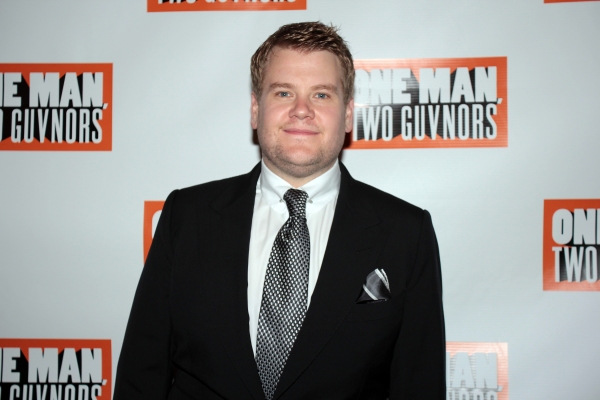 James Corden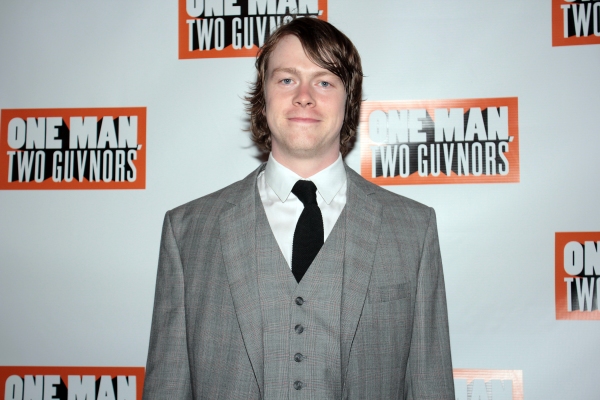 Daniel Rigby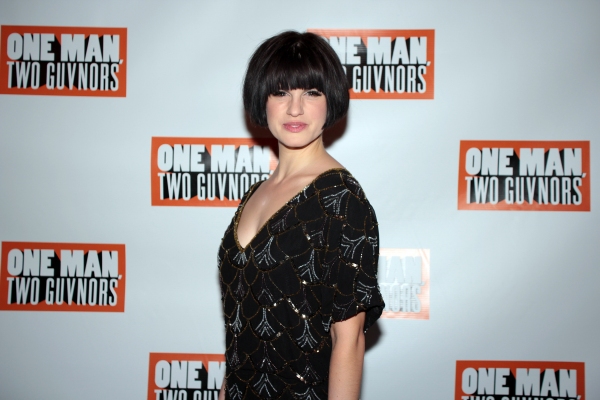 Jemima Rooper

Sarah Manton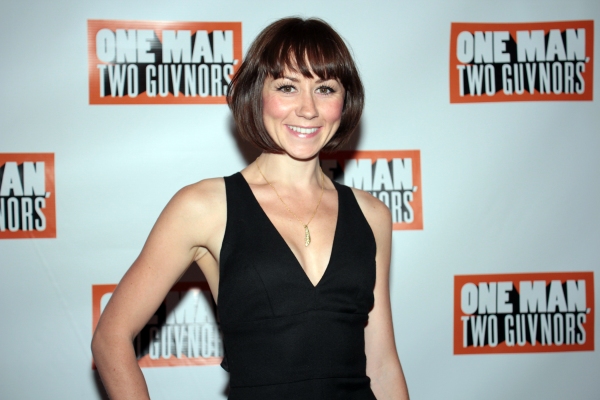 Claire Lams

Trevor Laird

Tom Edden

Natalie Smith

Jemima Rooper, James Corden, Oliver Chris