Click Here for More Articles on MEMPHIS
Photos: MEMPHIS on Broadway at the Shubert Theatre - Opening Night Party
MEMPHIS, an original Broadway musical, officially opened, Monday, October 19, 2009 at the Shubert Theatre (225 W. 44th Street) following critically-acclaimed and sold-out engagements at La Jolla Playhouse and Seattle's 5th Avenue Theatre, began previews Wednesday, September 23, 2009.
MEMPHIS stars Chad Kimball (Huey Calhoun) and Montego Glover (Felicia Farrell) with Derrick Baskin (Gator),J. Bernard Calloway (Delray Jones), James Monroe Iglehart (Bobby), Tony nominee Michael McGrath (Mr. Simmons), and Cass Morgan (Gladys Calhoun).
The company also includes Jennifer Allen, Brad Bass, Tracee Beazer, Kevin Covert, Hillary Elk, Bryan Fenkart, Dionne Figgins, Rhett George, John Jellison, Sydney Morton, Vivian Nixon, John Eric Parker,Jermaine R. Rembert, LaQuet Sharnell, Ephraim Sykes, Cary Tedder, Danny Tidwell, Daniel J. Watts, Katie Webber, Charlie Williams and Dan'yelle Williamson.
In the smoky halls and underground clubs of the segregated 50's, a young white DJ named Huey Calhoun fell in love with everything he shouldn't: rock and roll and an electrifying black singer. MEMPHIS is an original story about the cultural revolution that erupted when his vision met her voice, and the music changed forever.
MEMPHIS features a brand new score with music by Bon Jovi's founding member/keyboardistDavid Bryan and lyrics by Bryan and Joe DiPietro (I Love You, You're Perfect, Now Change), who also pens the musical's book. Bryan and DiPietro also collaborated on the current award-winning off-Broadway hit, The Toxic Avenger. MEMPHIS is based on a concept by the late George W. George (producer of the Tony nominated Bedroom Farce and the film My Dinner With Andre), with direction by Tony nominee Christopher Ashley (Xanadu) and choreography by Sergio Trujillo (Jersey Boys).
Tickets range from $41.50 to $126.50 (including a $1.50 facility fee). The performance schedule is as follows: Tuesday - Saturday evenings at 8pm, Wednesdays and Saturdays at 2pm, and Sundays at 3pm. Beginning October 26th, Tuesday evening curtains will be at 7pm. There will be special performance times during previews and holiday weeks. For more information and to purchase tickets, visit www.Telecharge.com or call 212.239.6200. 
MEMPHIS played a limited, sold-out engagement at La Jolla Playhouse from August 19 - September 28, 2008 and received San Diego's Craig Noel Awards for Excellence in Theatre for both Outstanding New Musical of 2008 and for its star Chad Kimball, in the role of DJ Huey Calhoun. The show then played another critically-acclaimed, extremely successful engagement at Seattle's 5th Avenue Theatre from January 27 - February 15, 2009. This production was co-produced by La Jolla Playhouse (Christopher Ashley, Artistic Director) and5th Avenue Theatre, Seattle, WA, (David Armstrong, Producing Artistic Director/ Marilynn Sheldon, Managing Director). The world premiere of MEMPHIS in 2003-2004 was co-produced by North Shore Music Theatre in Beverly, MA and TheatreWorks in Silicon Valley, CA.
Scenic Design for MEMPHIS is by Tony Award winner David Gallo (The Drowsy Chaperone, Reasons to Be Pretty), Costume Design is by Tony nominee Paul Tazewell (In The Heights), Lighting Design is by Tony Award winner Howell Binkley (Jersey Boys) and Sound Design is byKen Travis (The Threepenny Opera).
MEMPHIS is produced on Broadway by Junkyard Dog Productions, Barbara and Buddy Freitag and Kenny and Marleen Alhadeff with Jim and Susan Blair, Demos Bizar Entertainment, David Copley, Dancap Productions Inc., Latitude Link and Tony Ponturo in association with Broadway Across America, Lauren Doll, Linda and Bill Potter, Chase Mishkinand Patty Baker/ShadowCatcher Entertainment.
For more information visit www.memphisthemusical.com.
Photos by Linda Lenzi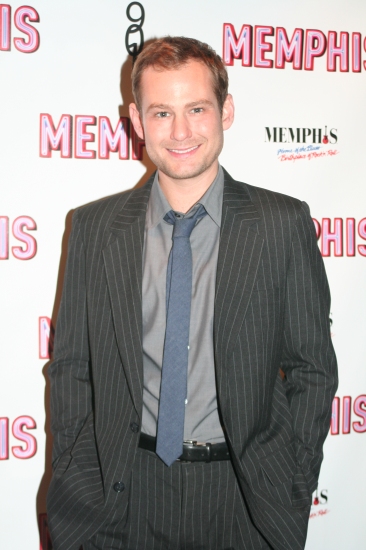 Chad Kimball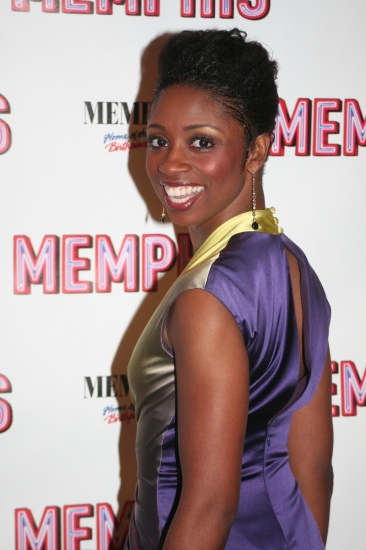 Montego Glover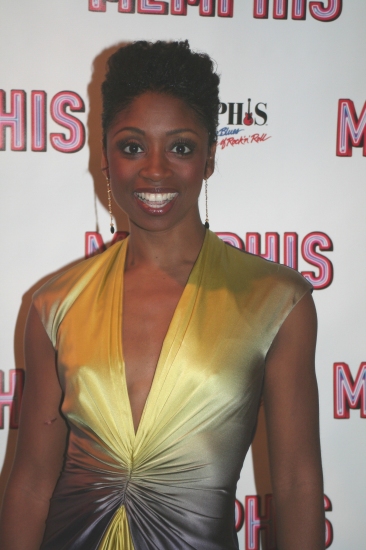 Montego Glover

Montego Glover and Chad Kimball

Montego Glover and Chad Kimball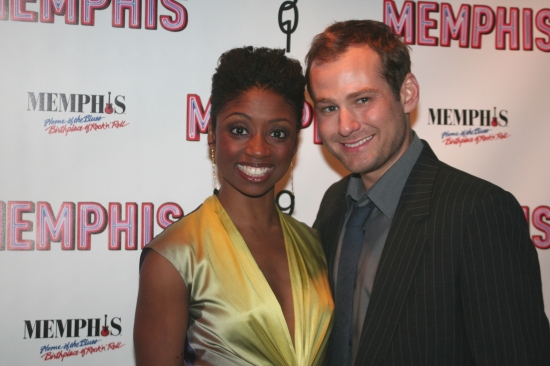 Montego Glover and Chad Kimball

Derrick Baskin

James Monroe Iglehart

James Monroe Iglehart

Michael McGrath

Michael McGrath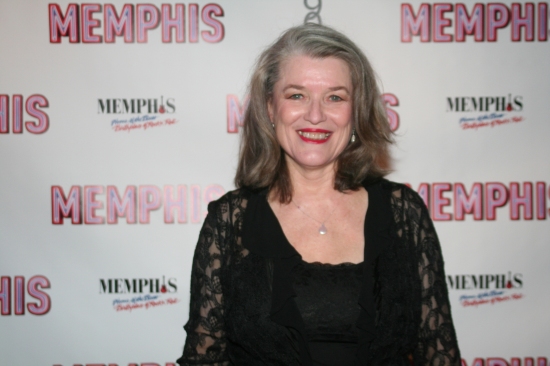 Cass Morgan

David Bryan (Music and Lyrics) and Joe DiPietro (Book and Lyrics)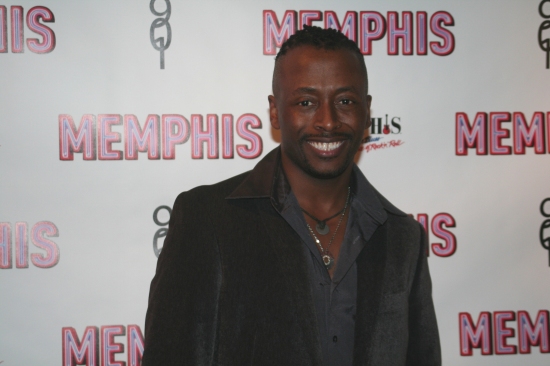 Musical Director Kenny J. Seymour

Debra Monk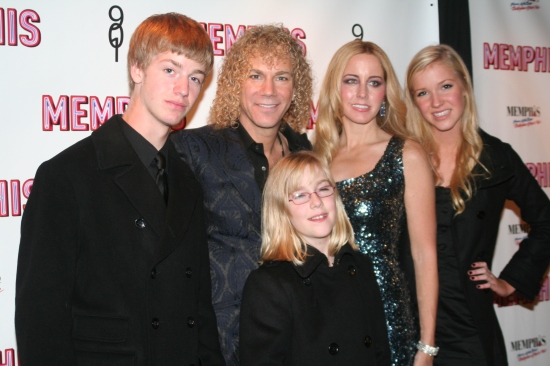 David Bryan and family

John Jellison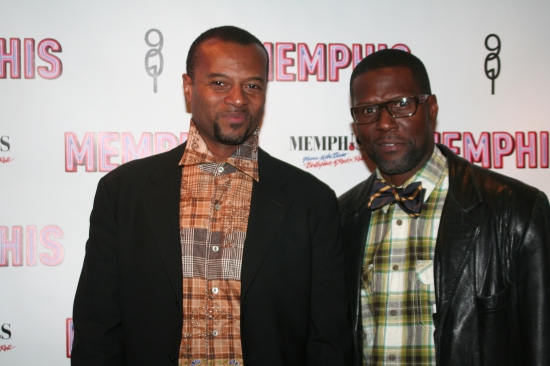 Curtiss Cook and Rufus Bosh

Director Christopher Ashley

Jerry Mitchell

Jerry Mitchell and Christopher Ashley

Jack Noseworthy and Kelly Devine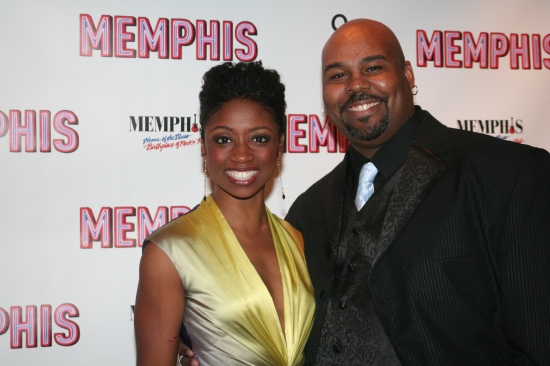 Montego Glover and James Monroe Iglehart

Bryan Fenkart, Rhett George, John Eric Patrick, Brad Bass, Charlie Williams, Kevin Covert and Jermaine R. Rembert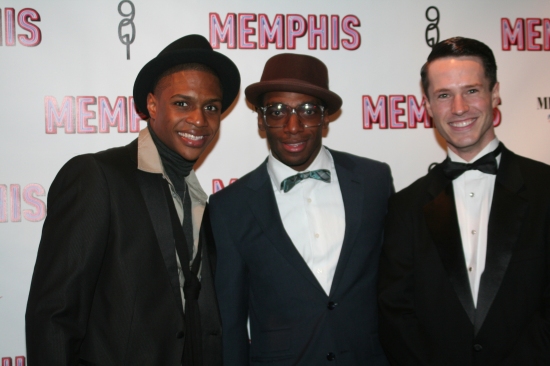 Ephraim Sykes, Daniel J. Watts, Cary Tedder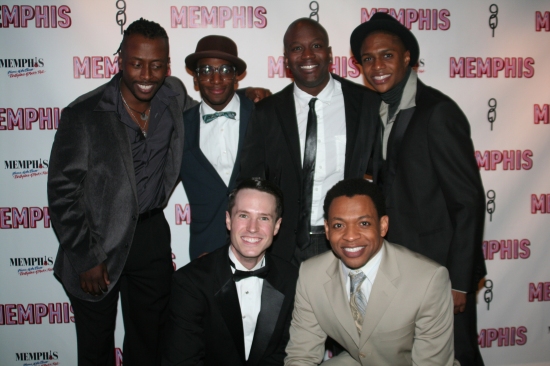 Kenny J. Seymour, Ephraim Sykes, Daniel J. Watts, Cary Tedder, Derrick Baskin and Tituss Burgess

Christopher Ashley and Sergio Trujillo

Christopher Ashley, Sergio Trujillo, Montego Glover and David Bryan

Associate Choreographer Kelly Devine and Choreographer Sergio Trujillo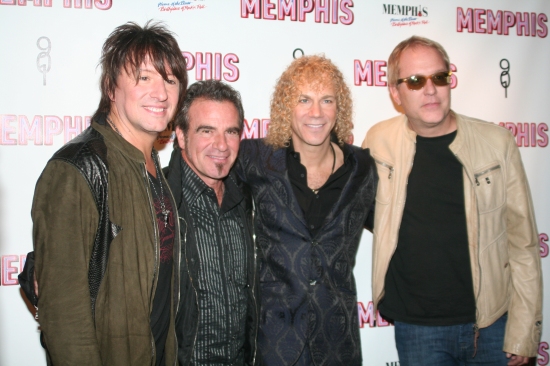 Bon Jovi's Richie Sambora, Tico Torres, David Bryan and Hugh McDonald

Richie Sambora, Tico Torres, David Bryan and Hugh McDonald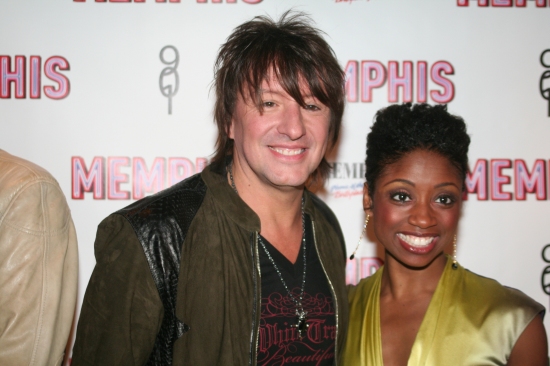 Richie Sambora and Montego Glover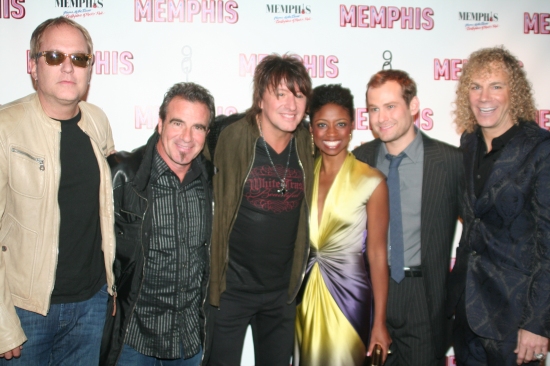 Hugh McDonald, Tico Torres, Richie Sambora, Montego Glover, Chad Kimball and David Bryan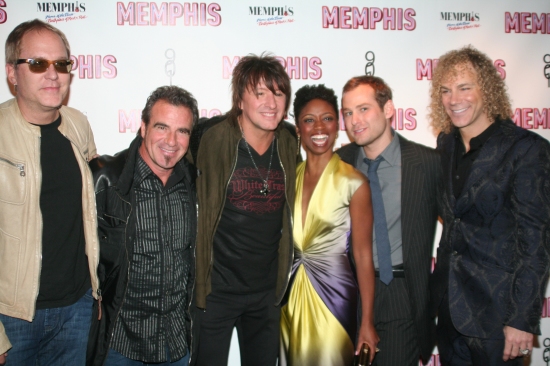 Hugh McDonald, Tico Torres, Richie Sambora, Montego Glover, Chad Kimball and David Bryan

David Bryan, Montego Glover and Chad Kimball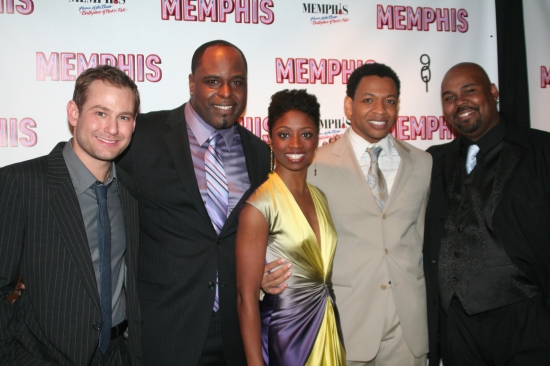 Chad Kimball, J. Bernard Calloway, Montego Glover, Derrick Baskin and James Monroe Iglehart

LaQuet Sharnell, Sydney Morton, Katie Webber, Hillary Elk and Candice Monet McCall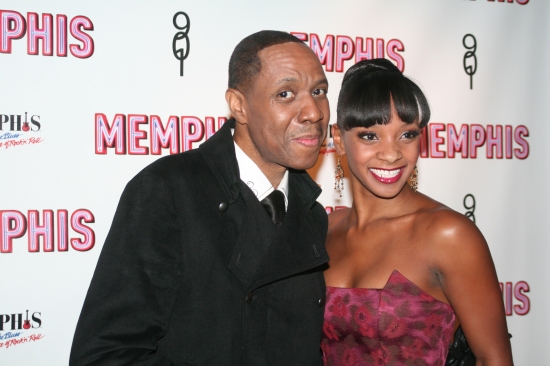 FrEddie Jackson and Candice Monet McCall

FrEddie Jackson and Candice Monet McCall 

David Bryan and John Titta