Photos: LOVE, LOSS & What I Wore Celebrates 700 Performances Off-Broadway
Nora Ephron and Delia Ephron's hit Off Broadway show, Love, Loss, and What I Wore, celebrated its 700th performance at The Westside Theatre last night, June 16. The production opened to rave reviews on October 1, 2009.
On hand to celebrate were Love, Loss, and What I Wore's current cast members, Emily Bergl ("Desperate Housewives"), Emme ("Fashion Emergency"), Julie Halston (The Divine Sister), Ashley Austin Morris ("The Electric Company") and Susan Sullivan (ABC's "Castle"), producer Daryl Roth and more. Below, BroadwayWorld brings you coverage of the celebration!
Love, Loss, and What I Wore, an intimate collection of stories, is based on the best-selling book by Ilene Beckerman, as well as on the recollections of the Ephrons' friends. Like the popular book, Love, Loss, And What I Wore uses clothing and accessories and the memories they trigger to tell funny and often poignant stories that all women can relate to.
The show opened Off Broadway in October 2009 at
The
Westside Theatre
(407 W 43 Street), where it has broken all box office records and is now in its second smash year. Love, Loss, and What I Wore is performed by a rotating cast of five all-star actors, who perform in five-week cycles. The current cast performs through Sunday, July 3, 2011. Love, Loss, and What I Wore will launch its first national tour at Chicago's Broadway Playhouse at Water Tower Place on September 14, 2011.
For more information, visit www.lovelossonstage.com.
Photo Credit: Genevieve Rafter Keddy


700th Performance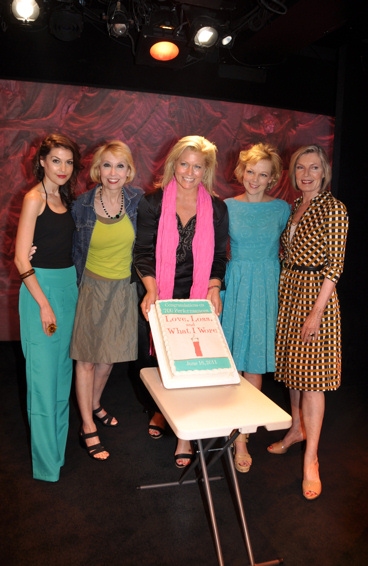 Ashley Austin Morris, Julie Halston, Emme, Emily Bergl and Susan Sullivan

Ashley Austin Morris, Julie Halston, Emme, Emily Bergl and Susan Sullivan

Emme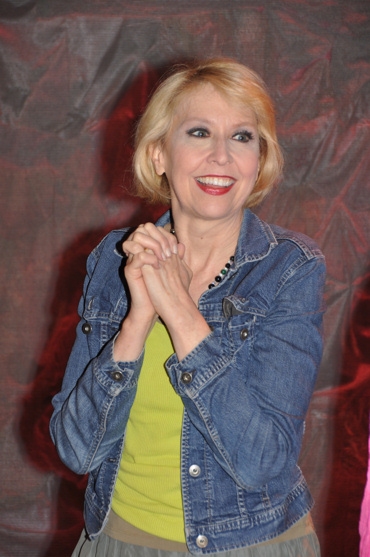 Julie Halston

Ashley Austin Morris

Susan Sullivan