Click Here for More Articles on HEAD OVER HEELS
Photo Coverage: Broadway's Got the Beat! The Go-Go's Perform at HEAD OVER HEELS
Just last night, the audience over at the new musical Head Over Heels got an extra special treat at curtain call, when the source of the show's score, legendary rock group The Go-Go's took the stage for a performance of some of their classic hits!
An inspired mash-up of posh and punk, Head Over Heels is an unpredictable, Elizabethan romp about a royal family that must prevent an oracle's prophecy of doom. In order to save their beloved kingdom, the family embarks on an extravagant journey wrought with mistaken identities, jealous lovers, sexual awakening, scandal and self-discovery, where everything (and everyone) is not quite what it seems.
The principal cast of Head Over Heels features Andrew Durand (Spring Awakening), Taylor Iman Jones (Groundhog Day), Jeremy Kushnier (Cirque du Soleil Paramour), Bonnie Milligan(Kinky Boots tour; Broadway debut), Peppermint ("RuPaul's Drag Race"; Broadway debut; the first trans-woman actress to create a principal role on Broadway), Tom Alan Robbins (The Lion King, original cast), Alexandra Socha (Spring Awakening) and Rachel York (Disaster!).
Check out phots form the surprise performance below!
Photo Credit: Jennifer Broski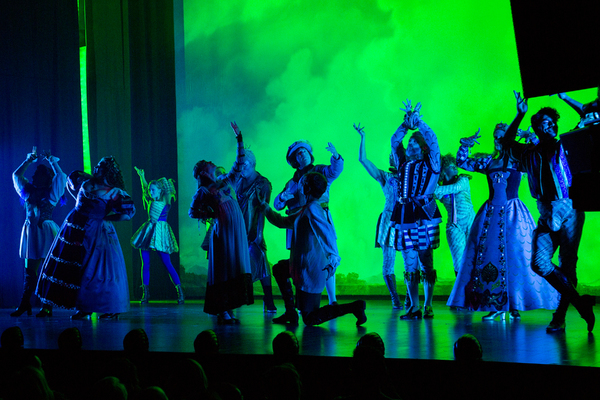 The cast of HEAD OVER HEELS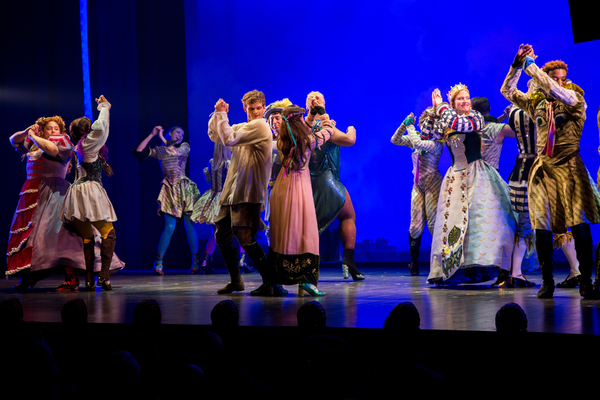 The cast of HEAD OVER HEELS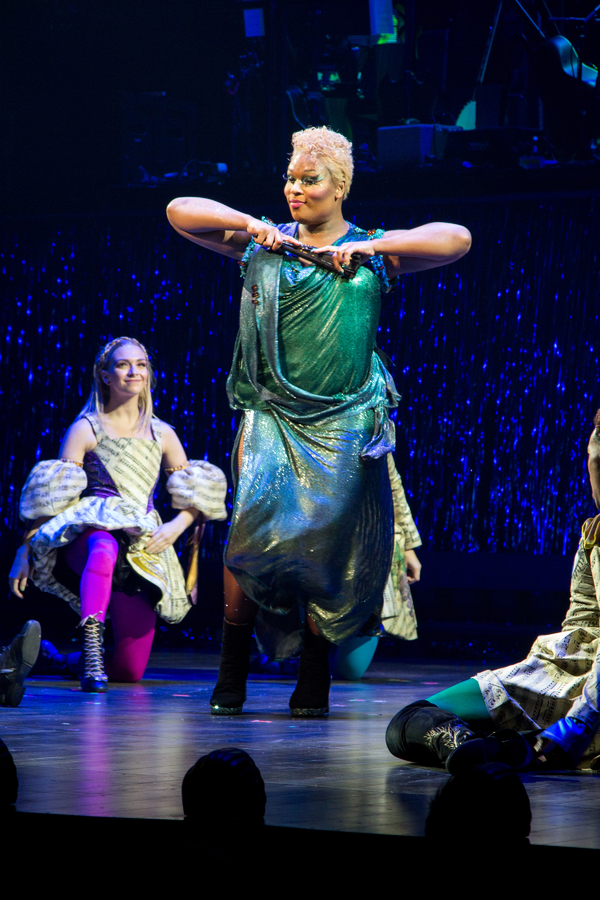 Peppermint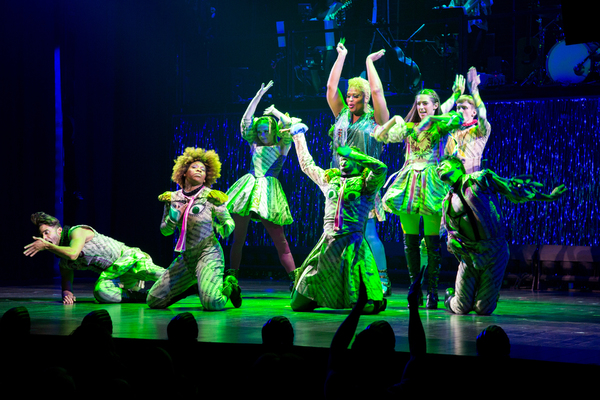 The cast of HEAD OVER HEELS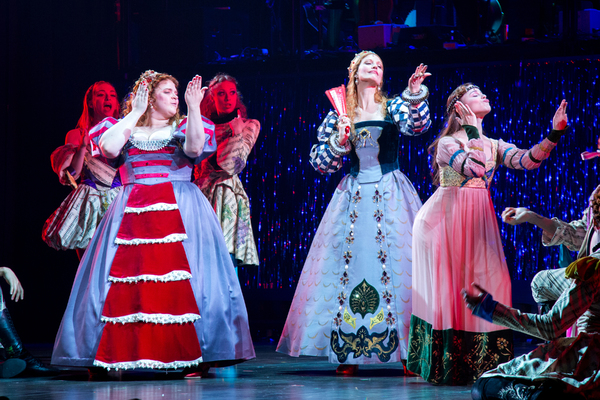 Bonnie Milligan, Rachel York, Alexandra Socha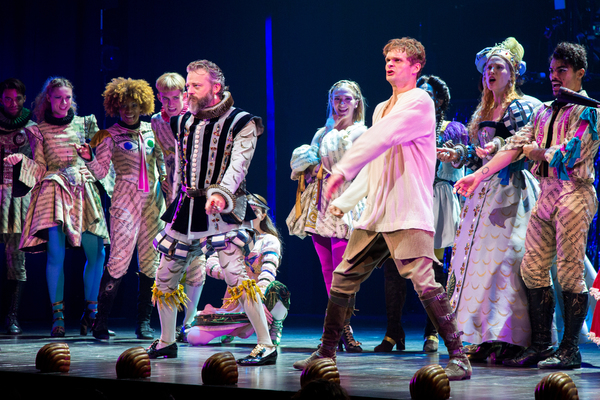 Jeremy Kushnier, Andrew Durand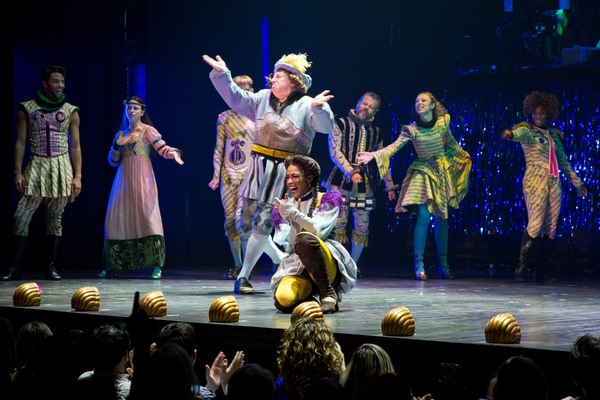 Tom Alan Robbins, Taylor Iman Jones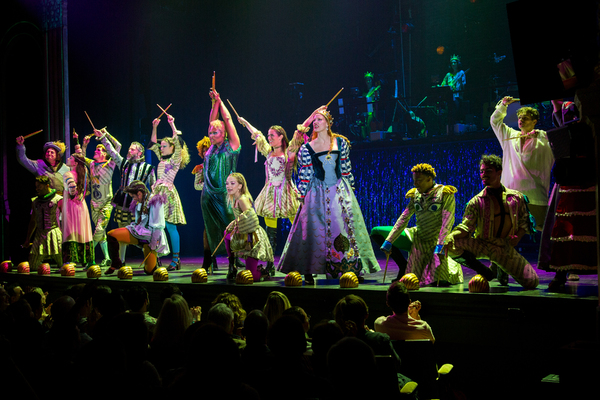 The cast of HEAD OVER HEELS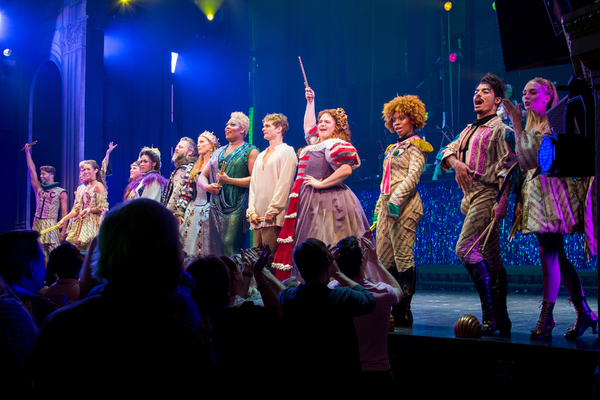 The cast of HEAD OVER HEELS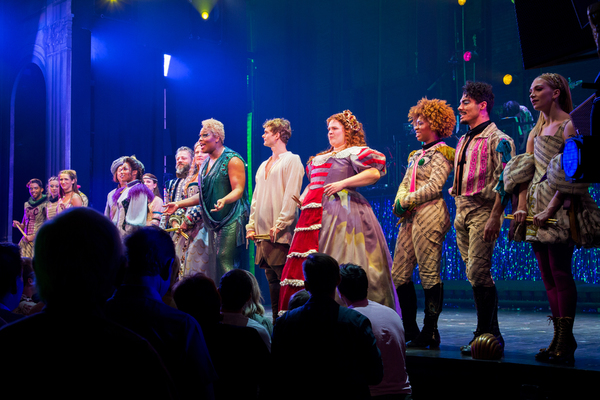 The cast of HEAD OVER HEELS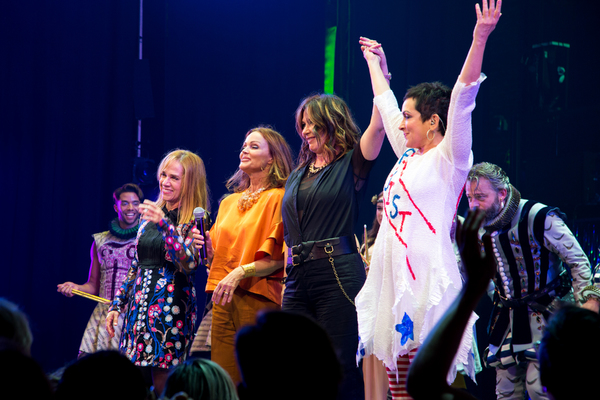 Charlotte Caffey, Belinda Carlisle, Kathy Valentine, Jane Wiedlin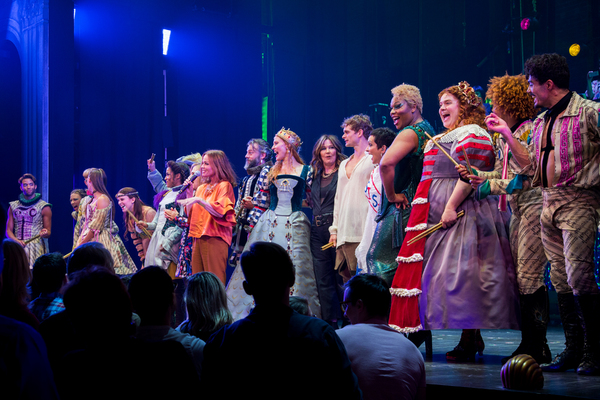 The cast of HEAD OVER HEELS and The Go-Go's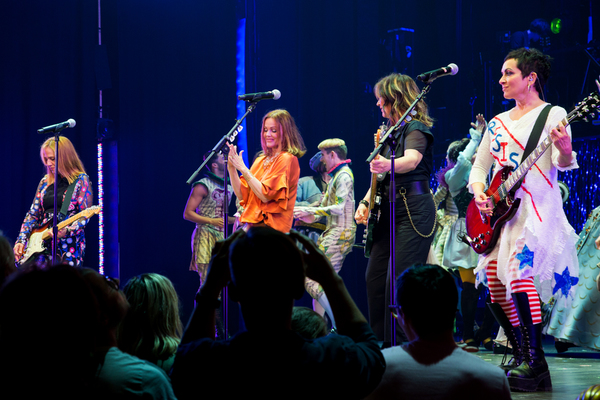 Charlotte Caffey, Belinda Carlisle, Kathy Valentine, Jane Wiedlin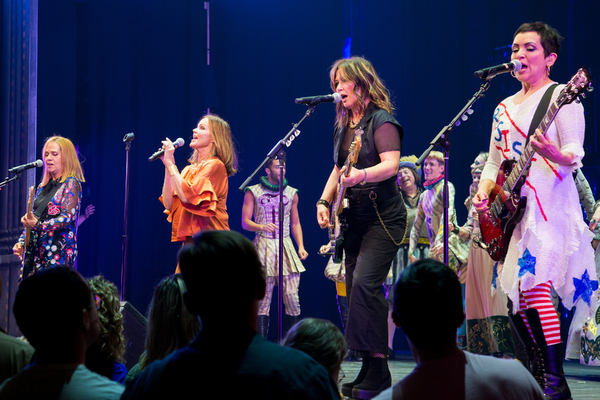 Charlotte Caffey, Belinda Carlisle, Kathy Valentine, Jane Wiedlin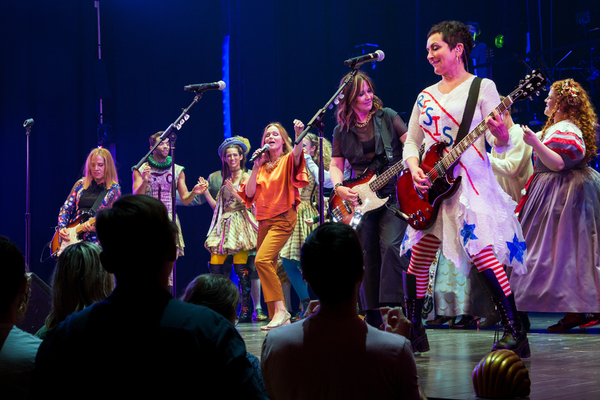 Charlotte Caffey, Belinda Carlisle, Kathy Valentine, Jane Wiedlin and the cast of HEAD OVER HEELS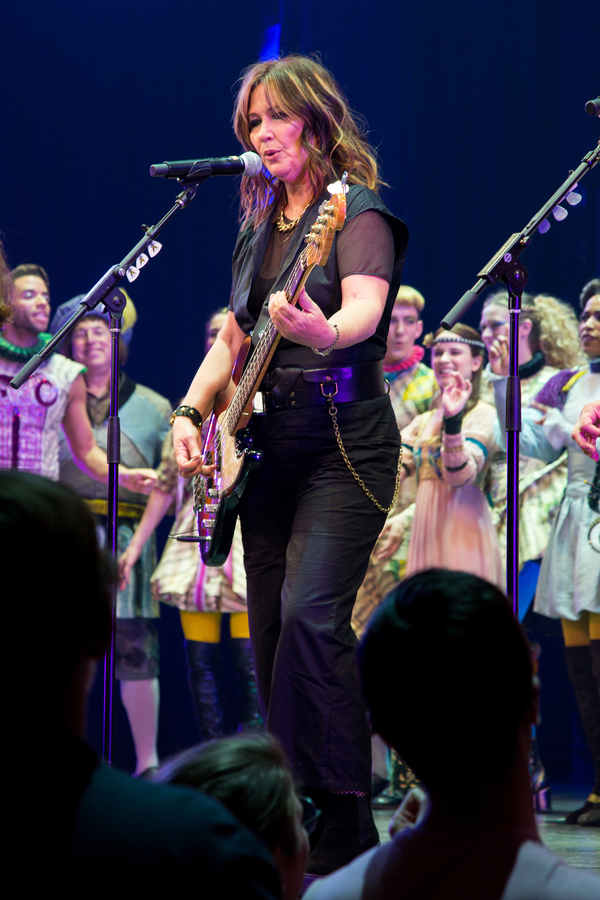 Kathy Valentine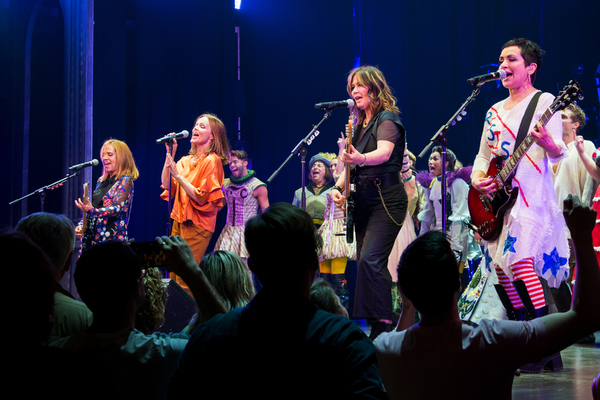 Charlotte Caffey, Belinda Carlisle, Kathy Valentine, Jane Wiedlin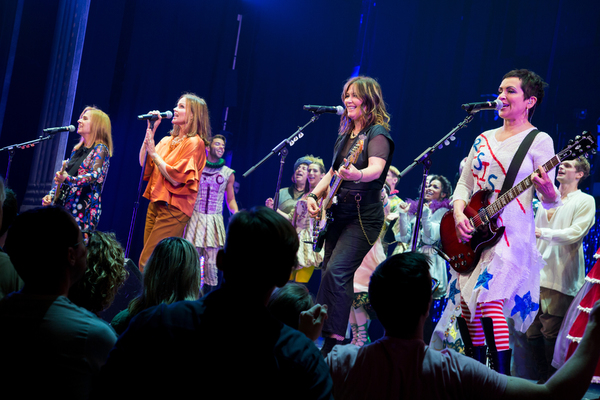 Charlotte Caffey, Belinda Carlisle, Kathy Valentine, Jane Wiedlin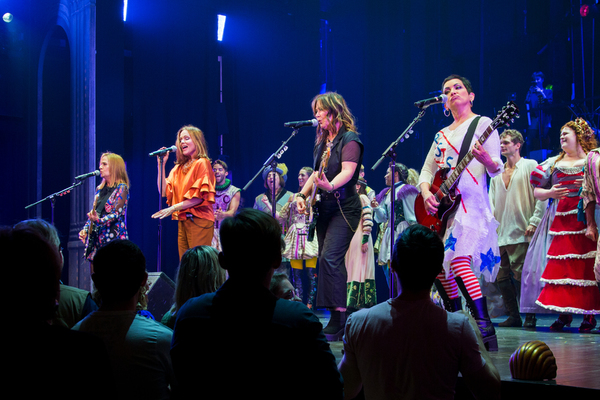 Charlotte Caffey, Belinda Carlisle, Kathy Valentine, Jane Wiedlin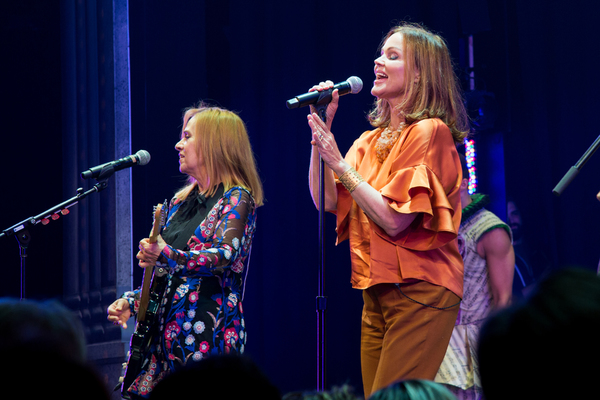 Charlotte Caffey, Belinda Carlisle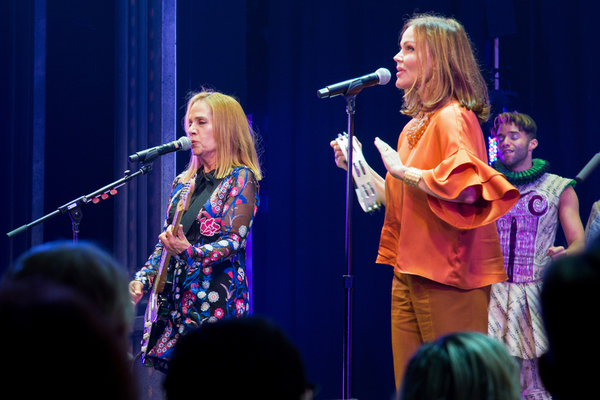 Charlotte Caffey, Belinda Carlisle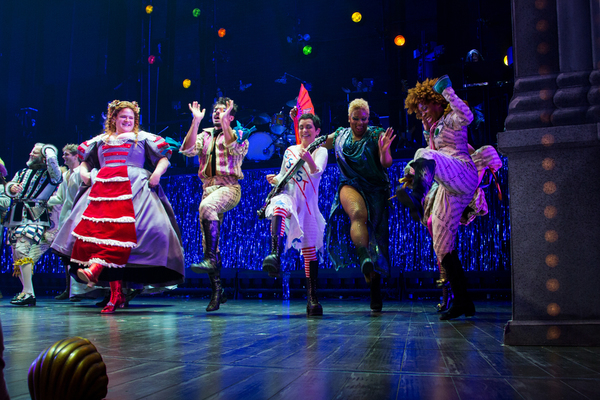 Jane Wiedlin and the cast of HEAD OVER HEELS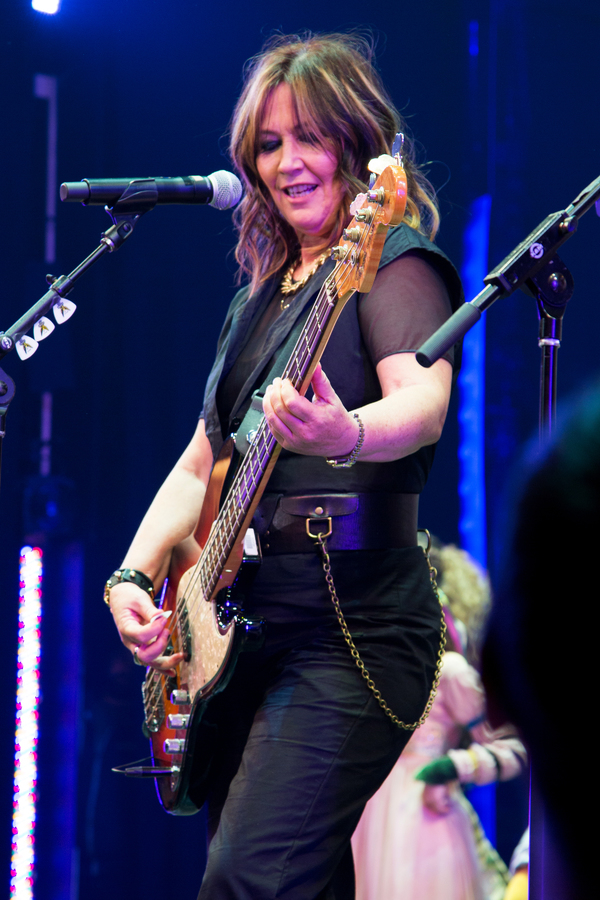 Kathy Valentine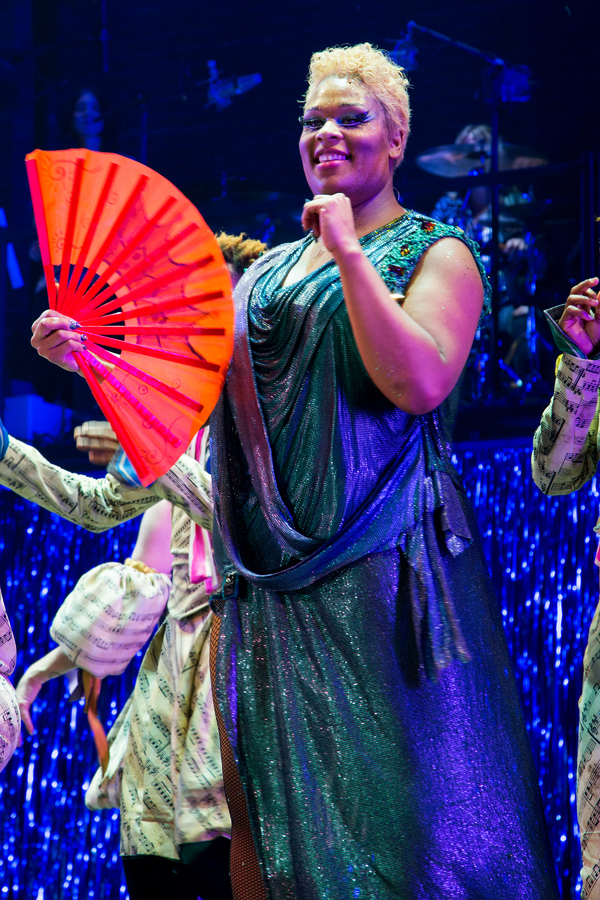 Peppermint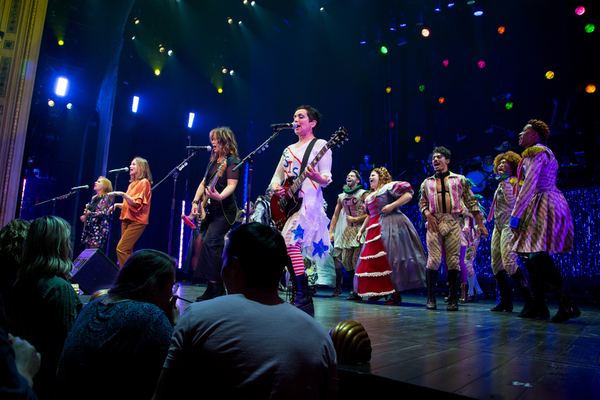 Charlotte Caffey, Belinda Carlisle, Kathy Valentine, Jane Wiedlin and the cast of HEAD OVER HEELS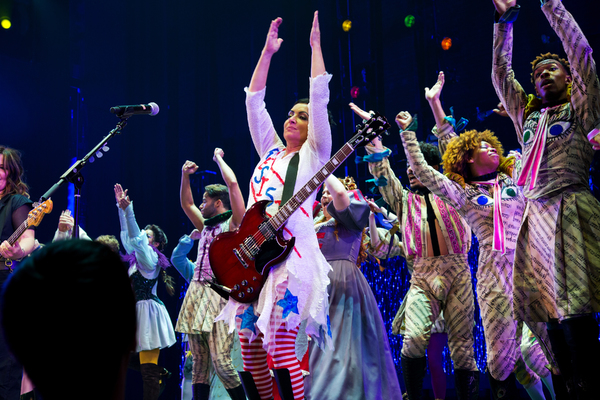 Jane Wiedlin and the cast of HEAD OVER HEELS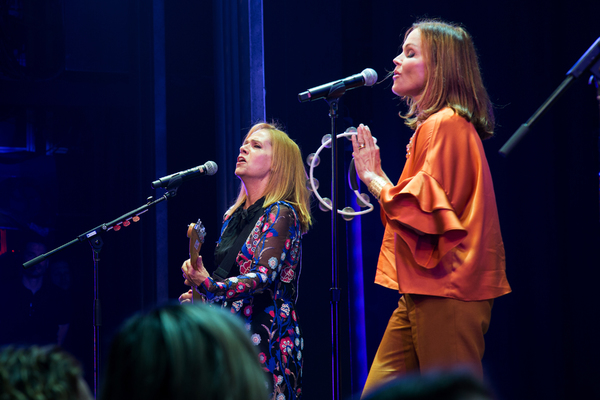 Charlotte Caffey, Belinda Carlisle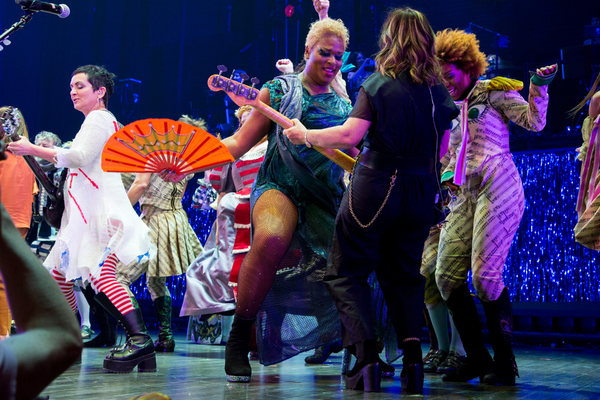 Jane Wiedlin, Peppermint, Kathy Valentine and the cast of HEAD OVER HEELS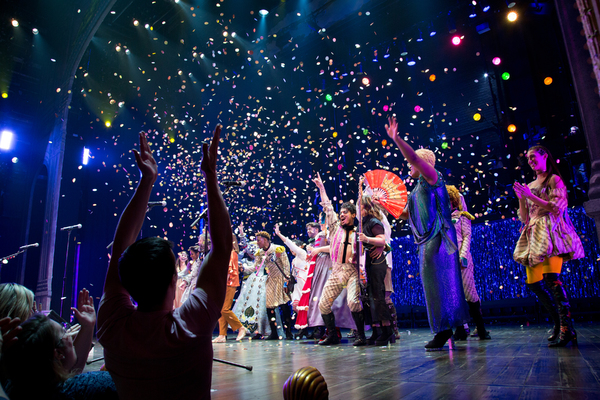 The cast of HEAD OVER HEELS and The Go-Go's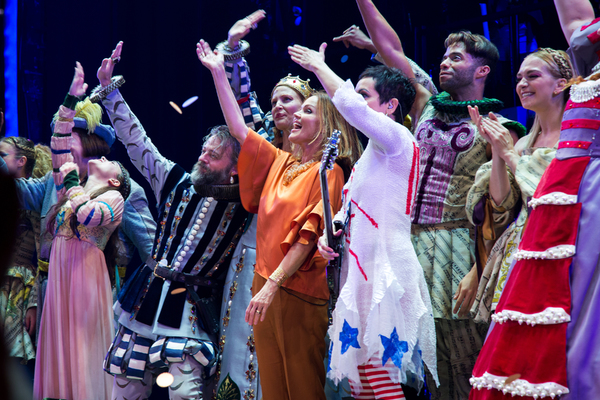 The cast of HEAD OVER HEELS and The Go-Go's
Related Articles
Jennifer was given her first camera at the age of eight, and has had one in her hand ever since. For the duration of her (read more...)