Click Here for More Articles on BROADWAY IN BRYANT PARK
Photo Coverage: BROADWAY IN BRYANT PARK is Back for the Summer with Casts of IF/THEN, ROCKY, WICKED & More!
The best of Broadway will be presented FREE on six consecutive Thursdays this summer with "106.7 LITE FM's Broadway in Bryant Park 2014" - a lunchtime series on the Bryant Park Stage. Hosted by LITE FM's on-air personalities, the 14th annual presentation of open-air, On- and Off- Broadway lunch hour performances will run through August 14. Co-presenters for this year's 106.7 LITE FM'S Broadway in Bryant Park are NewYork-Presbyterian Hospital and Visit Sarasota County.
Back for its 14th year, "106.7 LITE FM's Broadway in Bryant Park" runs from 12:30-1:30 p.m. on the following Thursdays; July 17, 24, 31 and August 7 and 14. Bryant Park is located behind the New York Public Library on 6th Avenue between 40th and 42nd street. Lawn seating is first come-first-served.
This week's event was hosted by BUYER & CELLAR's Barrett Foa and featured performances from STOMP (Jason Mills, Alan Asuncion, Manny Osoria, Marivaldo Dos Santos, Dustin Elsea, Chafic Saad, Penny Wendtlandt, and Kris Lee), ROCKY (Andy Karl,Margo Seibert, Terence Archie, Wallace Smith, David Macdonald, Sasha Hutchings, Vasthy Mompoint and Kristin Piro), WICKED (Chrstine Dwyer, Jenni Barber and Justin Guarini), and IF/THEN (LaChanze, Jenn Colella, James Snyder, Tamika Lawrence, and Jackie Burns). BroadwayWorld brings you photos from the big event below!
Photo Credit: Genevieve Rafter Keddy


Welcome to 106.7 Lite FM's Broadway In Bryant Park 2014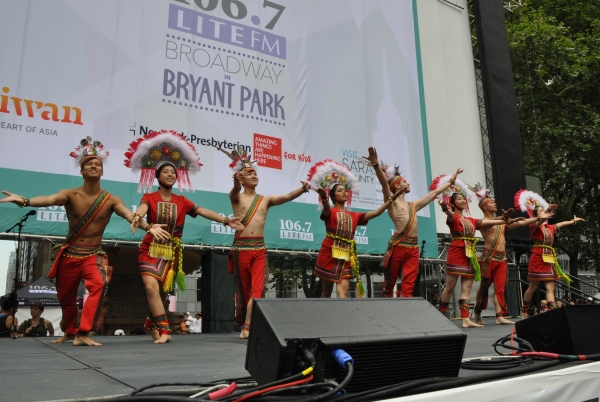 Taiwan Tourism

Taiwan Tourism

106.7 Lite FM's Delilah hosts today's show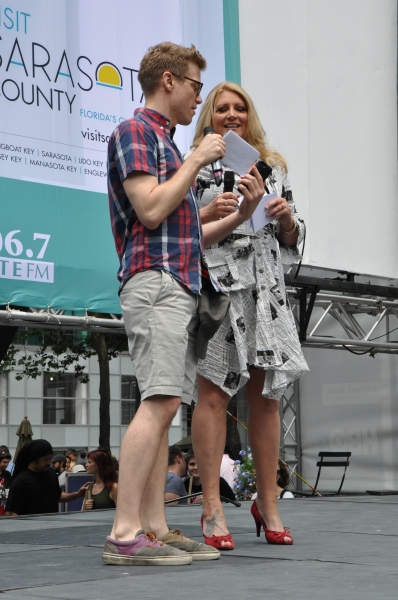 Barrett Foa of Buyer & Cellar joins Delilah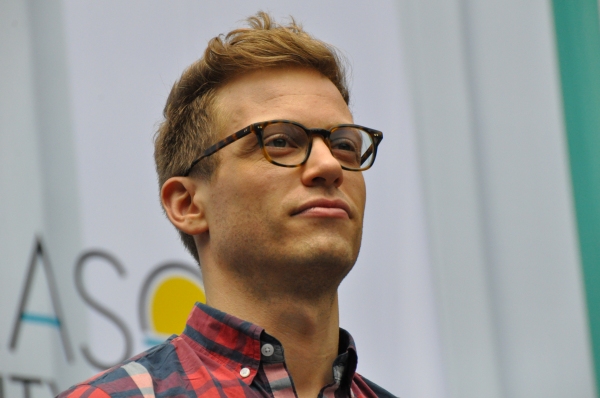 Barrett Foa

From Stomp-Jason Mills, Alan Asuncion, Manny Osaria, Marivaldo Dos Santos, Dustin Elsea, Chafic Saad, Penny Wendlandt and Kris Lee

From Stomp-Jason Mills, Alan Asuncion, Manny Osaria, Marivaldo Dos Santos, Dustin Elsea, Chafic Saad, Penny Wendlandt and Kris Lee

Margo Seibert

Margo Seibert

Andy Karl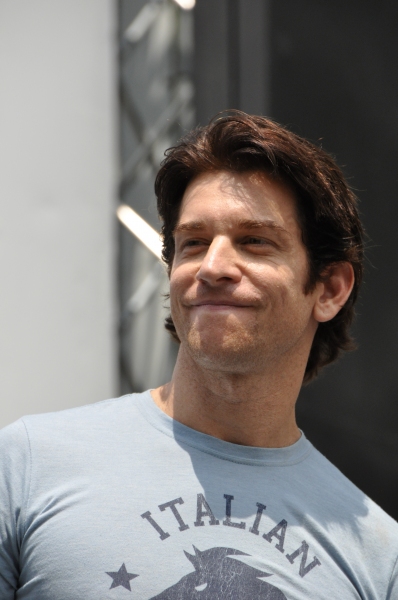 Andy Karl

Terence Archie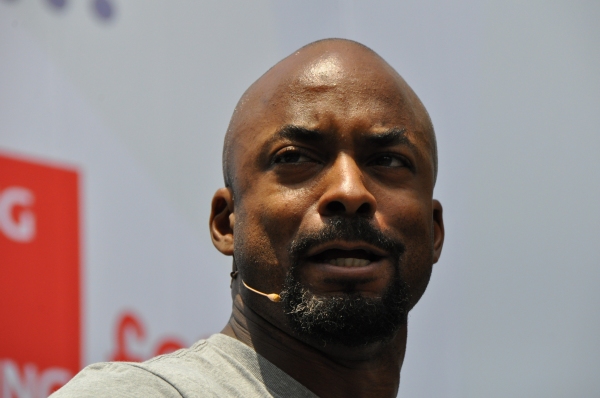 Terence Archie

Terence Archie and David Macdonald

Terence Archie, Wallace Smith, David Macdonald, Sasha Hutchings, Vasthy Mompoint and Kristin Piro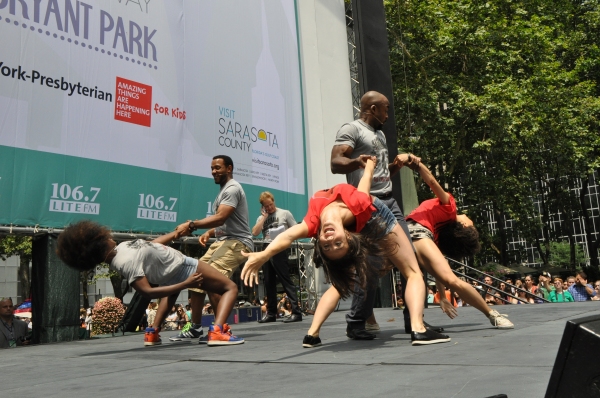 Terence Archie, Wallace Smith, David Macdonald, Sasha Hutchings, Vasthy Mompoint and Kristin Piro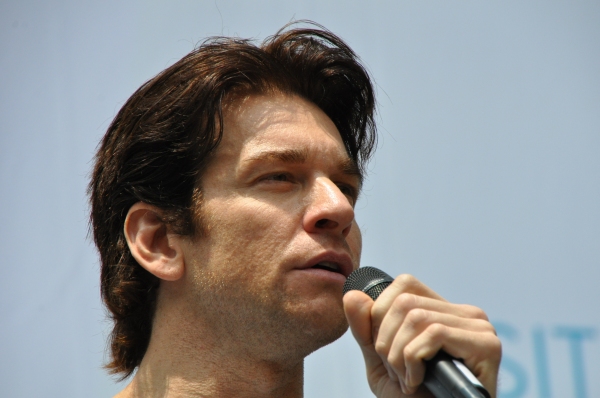 Andy Karl

Andy Karl

Andy Karl, Margo Seibert and Terence Archie

Andy Karl, Margo Seibert and Terence Archie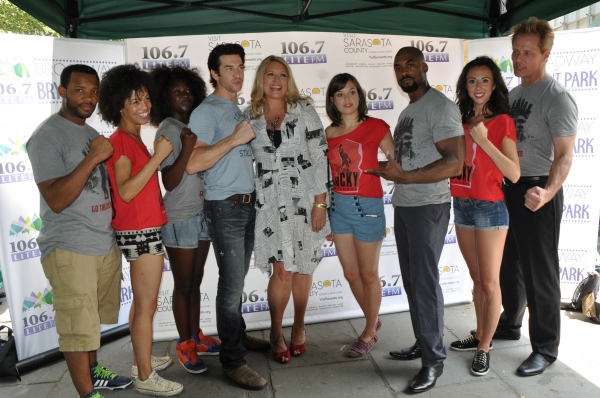 Andy Karl, Margo Seibert, Terence Archie, Wallace Smith, David Macdonald, Sasha Hutchings, Vasthy Mompoint and Kristin Piro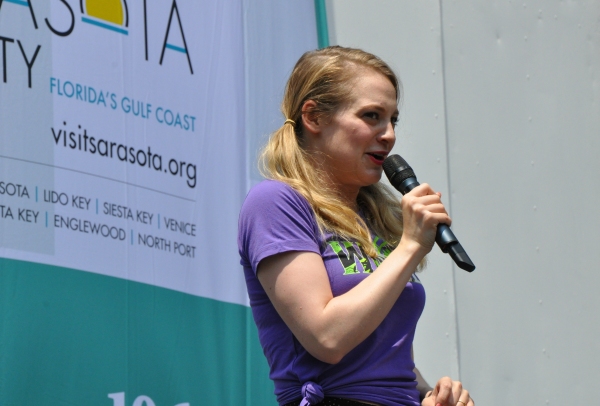 Jenni Barber

Jenni Barber

Christine Dwyer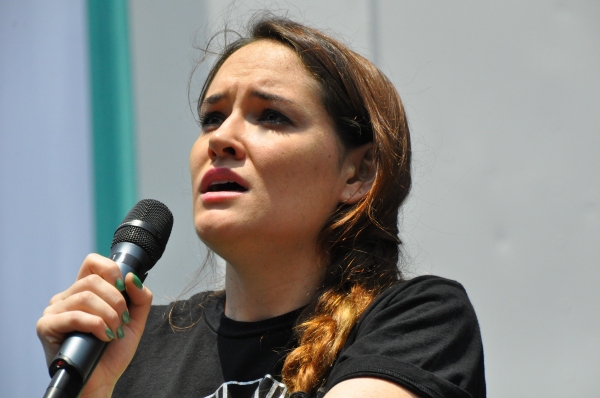 Christine Dwyer

Justin Guarini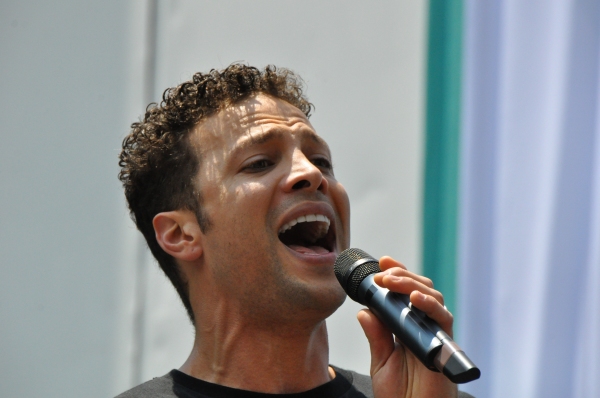 Justin Guarini

Christine Dwyer and Justin Guarini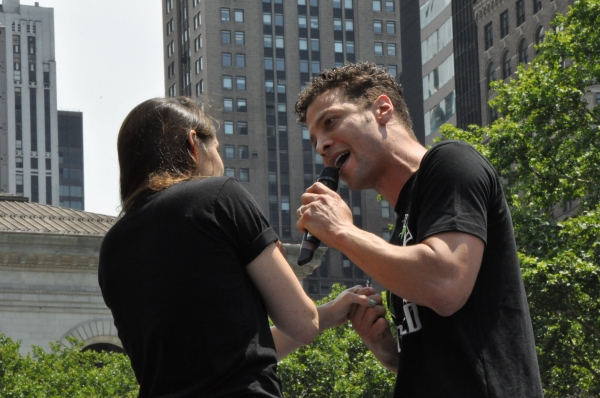 Christine Dwyer and Justin Guarini

Justin Guarini

Christine Dwyer and Justin Guarini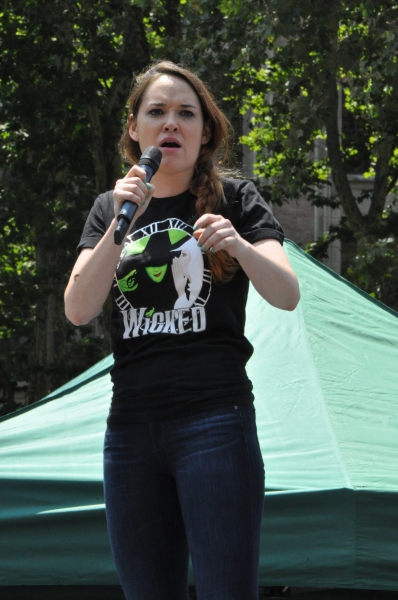 Christine Dwyer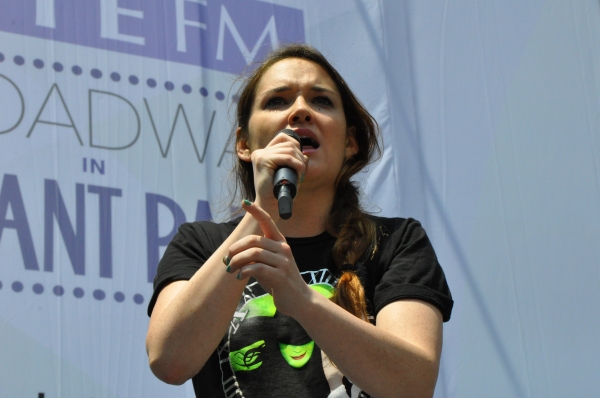 Christine Dwyer

Christine Dwyer

Jenni Barber, Christine Dwyer and Justin Guarini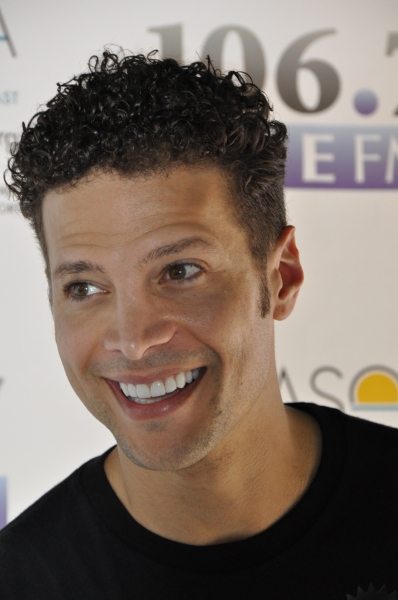 Justin Guarini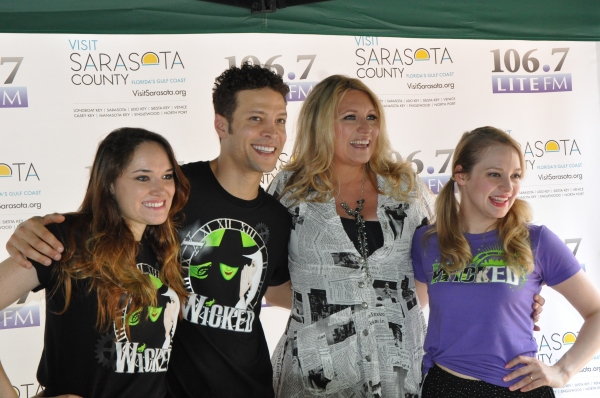 Christine Dwyer, Justin Guarini, Delilah and Jenni Barber

James Snyder

James Snyder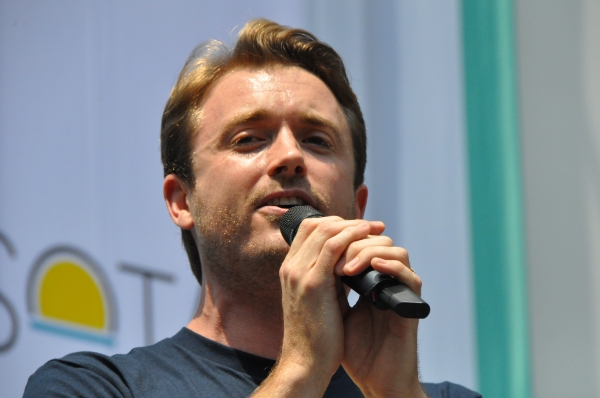 James Snyder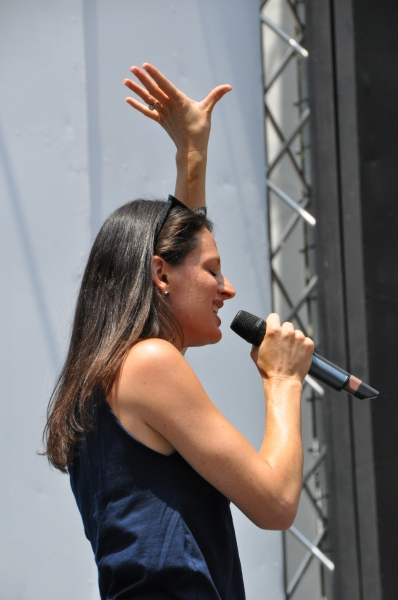 Jackie Burns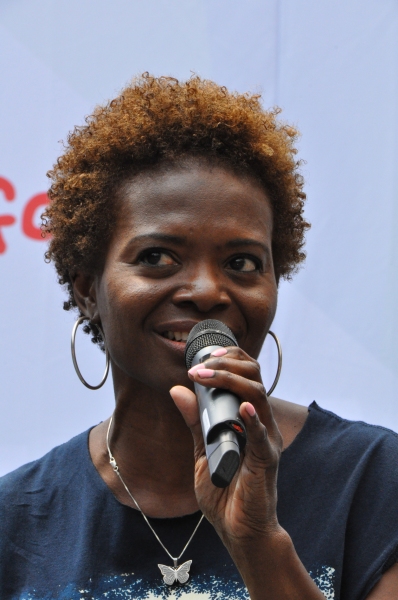 LaChanze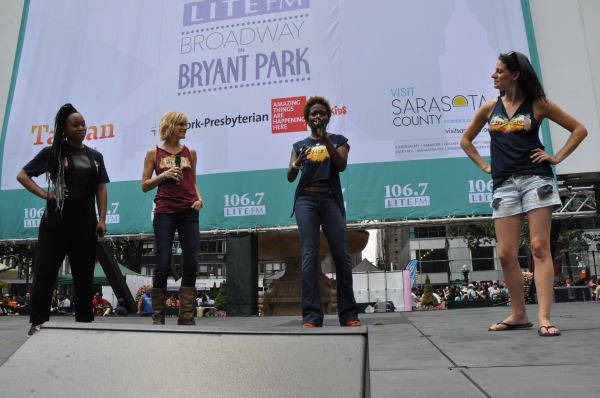 Tamika Lawrence, Jenn Colella, LaChanze and Jackie Burns

Jackie Burns

Jenn Colella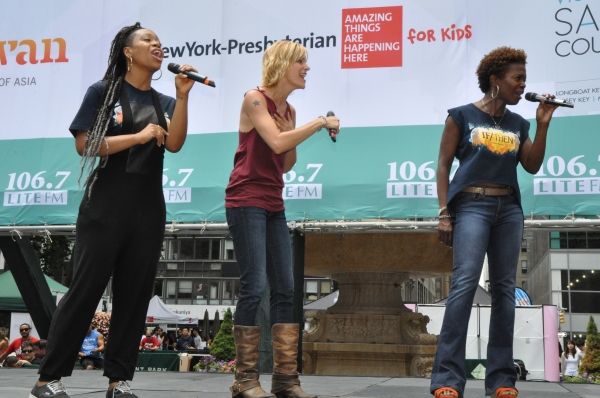 Tamika Lawrence, Jenn Colella and LaChanze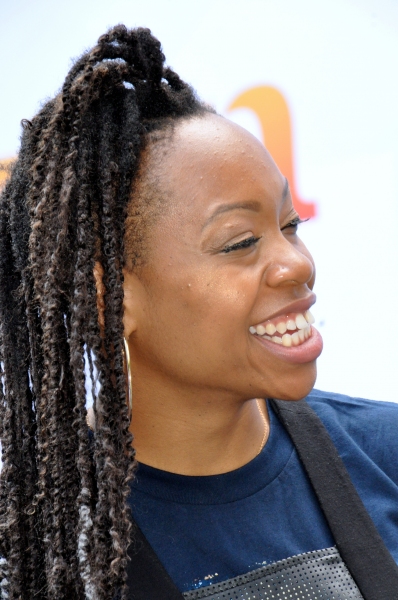 Tamika Lawrence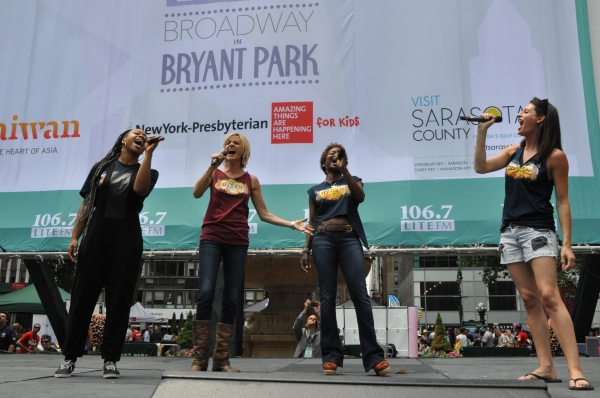 Tamika Lawrence, Jenn Colella, LaChanze and Jackie Burns

LaChanze and Jenn Colella

LaChanze, Jenn Colella, Jackie Burns and James Snyder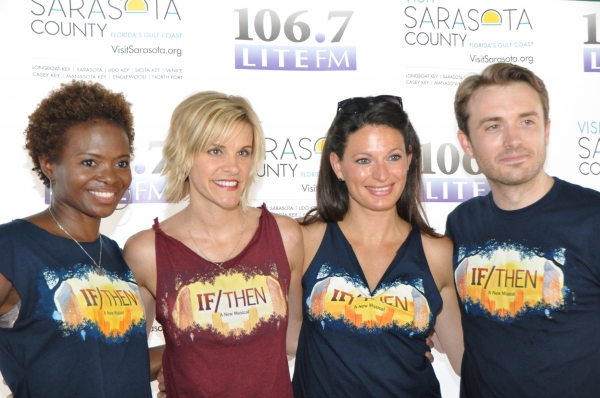 LaChanze, Jenn Colella, Jackie Burns and James Snyder

Related Articles