Click Here for More Articles on CHILDREN OF A LESSER GOD
Meet the Cast of CHILDREN OF A LESSER GOD- Now in Previews!
Children of a Lesser God begins previews tonight at Studio 54 (254 W 54th Street). Opening night is set for Wednesday, April 11, 2018.
In 1980, Mark Medoff's Children of a Lesser God premiered on Broadway and asked: how can we truly communicate? Now, Tony Award®-winning director Kenny Leon (A Raisin in the Sun, Fences) is laying this question bare in a breathtaking new revival of this landmark play starring Joshua Jackson ("The Affair"), Lauren Ridloff (Wonderstruck), and Anthony Edwards ("ER").
Winner of the Tony, Drama Desk, and Olivier Awards for Best Play, Children of a Lesser God tells the story of an unconventional teacher at a school for the deaf and the remarkable woman he meets there. As their relationship heats up, so does their need for control, igniting a thrilling exploration of passion, intimacy, and connection.
Get to know the cast below as they begin Broadway performances!
---
Joshua Jackson (James Leeds): Broadway debut. Jackson's stage credits include a successful run on London's West End starring in David Mamet's A Life in the Theatre alongside Patrick Stewart. He also starred in the off-Broadway play Smart People at New York's Second Stage Theatre. Jackson currently stars alongside Dominic West, Ruth Wilson, and Maura Tierney in the Golden Globe award-winning television series "The Affair" on Showtime, which will return for its fourth season this April. Jackson was recently seen in the National Geographic Channel's Emmy Award-winning documentary series "Years of Living Dangerously". He previously starred on FOX's hit show "Fringe" created by J.J. Abrams and made a cameo appearance in the Netflix Original "Unbreakable Kimmy Schmidt". Well known as "Dawson's Creek's" fast-talking, self-deprecating Pacey Witter, Jackson has been working in front of the camera for over twenty years. His feature film debut was in Michael Bortman's Crooked Hearts, which he followed up with The Mighty Ducks trilogy, Digger, and Andre the Seal. Jackson starred in Universal Pictures' The Skulls, Rose Troche's acclaimed drama The Safety of Objects, the HBO Films version of Moises Kaufman's groundbreaking play The Laramie Project, and in Regent Films' Aurora Borealis, opposite Donald Sutherland. Jackson's additional feature film credits include Sky, Cursed, Gossip, Bryan Singer's Apt Pupil, and Cruel Intentions. He also starred opposite Rebecca Hall, Bruce Willis, and Catherine Zeta Jones in Lay the Favorite for director Stephen Frears and Inescapable opposite Marisa Tomei. He was seen as part of the ensemble cast of the critically acclaimed film Bobby for director Emilio Estevez and starred in the psychological thriller Shutter for 20th Century Fox/New Regency which was shot on location in Tokyo. Additionally, he had noted cameos in Steven Soderbergh's Ocean's 11, Scream 2, Urban Legend, and I Love Your Work. In 2010, he received the Best Actor Genie Award for his starring role in the Canadian Independent feature film One Week. A Vancouver native, Jackson divides his time between his hometown and Los Angeles.
Lauren Ridloff (Sarah Norman): Called a "sensational find" by The New York Times, Lauren Ridloff has received a Best Actress nomination by the Berkshire Theater Critic Awards for her portrayal of Sarah Norman in the 2017 Berkshire Theater Group production of the Tony Award-winning Children of a Lesser God. Ridloff also appears in the Palme D'Or nominated film Wonderstruck, directed by Todd Haynes and starring Julianne Moore and Michelle Williams. She can be seen in John Legend's music video, Love Me Now. As the first Miss Deaf America of African-American and Mexican descent, Lauren is a Chicago native, currently residing in Brooklyn.
Anthony Edwards (Mr. Franklin): Anthony Edwards is probably best known as Dr. Mark Greene on the series "ER". Edwards has received four Emmy nominations for Outstanding Lead Actor in a Drama Series. Edwards has won three Screen Actor's Guild Awards (Outstanding Performance by a Male Actor in a Drama Series in 1996 and Best Ensemble Cast in 1998 and 1999.) He won the Golden Globe Award in 1998. In the theater Edwards was last seen Classic Stage Company's Month in the Country. WPA Shem Bitterman's Frozen, Williamstown Theater Festival Harvey and Joyce Carol Oates's Black Edwards' recent films include Consumed, Experimenter, Big Sur, Motherhood with Uma Thurman, Flipped directed by Rob Reiner, and Zodiac directed by David Fincher. Edwards has starred in more than twenty features, including his memorable turn as "Goose" in the blockbuster feature Top Gun. Other feature film credits include; Thunderbirds, Forgotten, Playing by Heart, The Client, Miracle Mile, Mr. North, Hawks, Pet Semetary II, Delta Heat, Landslide, The Sure Thing, Gotcha, Revenge of the Nerds, Heart Like a Wheel, and Fast Times at Ridgemont High. Other television credits include "Law and Order True Crimes: the Menendez Murders", "Zero Hour", "Girls", "Blue Bloods", "Billions", "Northern Exposure". He also starred in the series, "It Takes Two", opposite Richard Crenna, Patty Duke, and Helen Hunt as well as the telefilms In Cold Blood, El Diablo, Hometown Boy Makes Good, Going for the Gold: The Bill Johnson Story, High School USA and The Killing of Randy Webster. Edwards made his feature directing debut with My Dead Boyfriend in 2016. He also directed several episodes of "ER". Edwards was an Executive Producer of the HBO biopic Temple Grandin, which won multiple Emmys and Golden Globes.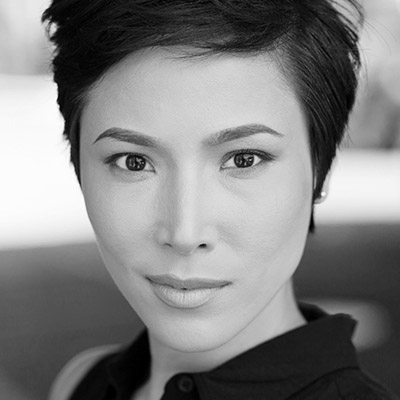 Julee Cerda (Edna Klein): Julee Cerda is an accomplished American actor who has made a career tackling the lives of strong, smart women. On screen Julee has guest starred on numerous hit TV series including "HOMELAND", "HOUSE OF CARDS", "ORANGE IS THE NEW BLACK", "BILLIONS", "NURSE JACKIE", "WHITE COLLAR", and "ROYAL PAINS". On film she recently appeared in Morten Tyldum's PASSENGERS with Chris Pratt and Nancy Meyers' THE INTERN with Robert De Niro and Anne Hathaway. As a supporter of diversity and women in the arts, Julee is proud to have worked with emerging playwrights Maya Contreras in the world premiere of THE BLOODLINE OF SHADRICK GRACE (FringeNYC), Lydia R. Diamond in a regional production of SMART PEOPLE (True Colors Theatre), and Lauren D. Yee in a New York production of OVER THE ASIAN AIRWAVES. Julee was born in South Korea and raised in New York and the Dominican Republic, where she learned to speak fluent Spanish. After graduating from Marist College with a B.A., Julee enrolled in several acting programs in New York including T. Schreiber Studio, the Ward Acting School for Meisner, the Upright Citizens Brigade Theater, and the LAByrinth Theater Company. She also had the pleasure of forming her own Latino-based sketch comedy troupe called Tangana! where she developed and performed original sketch and stand-up every month at the Nuyorican Poets Cafe between 2010-2012.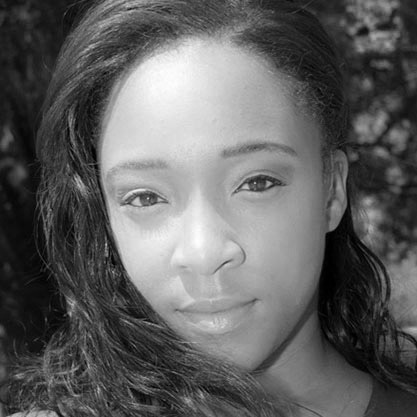 Treshelle Edmond (Lydia): Treshelle Edmond is an actress, model, and ASL performer from Los Angeles, CA. She is known for her role of Martha Bessel in Deaf West's production of Spring Awakening at the Brooks Atkinson Theater on Broadway (2015-2016). Treshelle is also known for her ASL (American Sign Language) performance of the National Anthem at Super Bowl XLIX with Idina Menzel and America the Beautiful with John Legend (2015). Her television credits include "The Today Show" performance of Hell No with Ingrid Michaelson (2016); the 70th Annual Tony Awards cast performance (2016), "Late Night w/Seth Meyers", cast performance (2016), and television shows "House, M.D." and "Glee." Off-Broadway theater credits include The Colored Museum (2016), Another Kind of Silence (2016), and What Came After (2016).
Kecia Lewis (Mrs. Norman): From Off-Broadway to on, Kecia Lewis has made a career out of tackling the lives of formidable women. On Broadway, she originated the roles of Asaka, Trix, and Ida Mae in Once on this Island, The Drowsy Chaperone, and Leap of Faith respectively. Additionally, she has graced Broadway in Chicago, Big River, Ain't Misbehavin, The Gospel at Colonus and in her debut in Dreamgirls. Other selected: Marie and Rosetta at the Atlantic Theater Company (Obie Winner, Lortel/Drama League Nomination), Mother Courage at CSC, Skin of our Teeth at TFNA (Obie Winner), The Secret Life of Bees at NYSF and Dessa Rose at Lincoln Center (Drama Desk Nomination). Television: "Madam Secretary", "Conviction", "Unbreakable Kimmy Schmidt", "Blue Bloods", "Law and Order SVU", "Limitless", and "Royal Pains".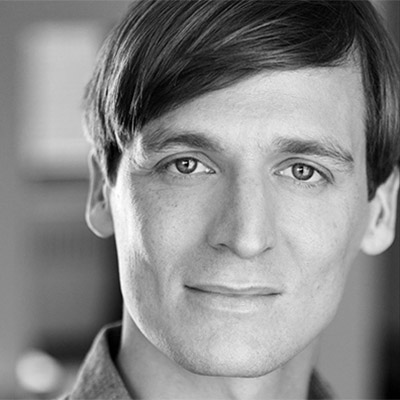 John McGinty (Orin Dennis): John is thrilled to be making his Broadway debut with Children of a Lesser God! NY (selected): Fêtes de la Nuit (New Ohio Theatre), Veritas (The Representatives), Samuel Hunter's The Healing (Theater Row). Regional (selected): Levity (Warren Miller Performing Arts Center), Children of a Lesser God (Berkshire Theatre Group), The Hunchback of Notre Dame(Sacramento Music Circus and La Mirada Theatre), Tribes (Guthrie Theater, Steppenwolf Theatre, Everyman Theatre), Pippin (Center Theater Group, Deaf West). Film (selected): Wonderstruck with Todd Haynes, Award-winning Sign. TV/Web Series (selected): "High Maintenance" (HBO/Vimeo), "Don't Shoot the Messenger." For Steve, Dad, Mom, Emily and Mac.
James Caverly (u/s Orin Dennis): James Caverly is thrilled to be making his Broadway debut! Regional credits: I Was Most Alive With You at Huntington Theatre Company (Shadow Interpreter); Tribes at Berkeley Repertory Theatre, Studio Theatre, and SpeakEasy Stage Company (Billy); he is an alumni of National Theatre of the Deaf and a proud graduate of Gallaudet University's Theatre Arts Department. He is also a company member of Dog & Pony DC-- Beertown and Squares. Directing work: Romeo & Juliet, Cloud 9, Dr. Faustus, and Noises Off. He wants to thank his family, teachers, and friends for their support.
Matthew Jaeger (u/s James and Mr. Franklin): Matthew is thrilled to be making his Broadway debut. He lives with his wonderful wife, Carolina, their two dogs, and six chickens in Los Angeles, CA. LA Theatre credits include Children of a Lesser God (Deaf West), Chinglish (East West Players), Short Eyes (Urban Theatre Movement), Mother Courage (Antaeus Theatre Company), and Hamlet (A Noise Within). Television credits include "Criminal Minds," "Castle," "Grey's Anatomy," "CSI," "Mighty Med," and "Switched at Birth." Thanks to the crew at Connor Ankrum and Associates; huge thanks to Carolina, who made this amazing trip all the better by coming along for the ride.
Gayle Samuels (u/s Mrs. Norman and Edna): Gayle Samuels earned a Best Actress nomination from the Connecticut Critics Circle for her portrayal of Billie Holiday in Lady Day At Emerson's Bar & Grill and received rave reviews for her portrayal of Rose in Fences and Louise in Seven Guitars. She recently made her Metropolitan Opera debut in Lady Macbeth of Mtsensk, did the national tour of Little House on the Prairie and toured internationally as a featured vocalist with Harry Belafonte. BROADWAY: Sunset Blvd., Grind, Dancin'. OFF-BROADWAY: Sistas (Gloria), Little Shop Of Horrors(Ronnette) The Dark Star From Harlem (Josephine Baker). REGIONAL: Crowns, The Sunshine Boys, Beehive, Chess. TV/ FILM: "Bull", "Madam Secretary", "The Americans", "The Class", "Twenty Good Years", Cupid, Black Nativity, Honeybee, The Tides That Bind. www.gaylesamuels.com
Tami Lee Santimyer (u/s Sarah and Lydia): Tami Lee Santimyer has performed as Lydia in Children of a Lesser God (Off-Broadway; Keen Theatre, New York City; Deaf West Theatre, Los Angeles), and as Sarah in the same play (WCU). Other theatre credits include: Nobody's Perfect (Kennedy Center and the National Tour), Handspeak, Sign-Arella, Love Person (Phoenix Theatre), Sign Me Alice (Gallaudet University), Mistakes, Inc., Evita (Open Circle Theatre), Much Ado About Nothing (Amaryllis Theatre), and Zoot Suit at several New York City venues, at The John F. Kennedy Center for the Performing Arts, and in community theaters in the Washington/Baltimore area, Philadelphia, and Indianapolis. Her film, television, and commercial credits include "The Ghost Whisperer", "Celebrity Ghost Stories" (A&E Bio), "Law and Order: Criminal Intent", Spoon River Anthology, and The Gift, which won several film awards. Directing work includes Bye Bye Birdie, Alice in Wonderland, Peter Pan and Wendy, The Legend of the Sleepy Hollow, Wizard of Oz, and Pinocchio. Trained at Deaf West Theatre, Synetic Theatre, and Quest for Arts, she is eternally grateful for her family and friends for their support. www.tamisantimyer.com
Photo Credit: Walter McBride / WM Photos