Give the Gift of Broadway This Holiday Season with BroadwayWorld's 2016 Holiday Gift Guide!
Need some last minute gift ideas for the Broadway lover in your life? Fear not! There may be only a few short weeks left before the holidays, but we've got plenty of ideas to add to your shopping list!

Inimitable icon Patti LuPone has been a shining star on Broadway for more than four decades. Now, she can be the brilliant centerpiece of your holiday decor as the latest addition to Broadway Cares/Equity Fights AIDS' Broadway Legends ornament collection. LuPone is the ninth superstar to join the Broadway Legends series, alongside Julie Andrews, Carol Channing, Angela Lansbury, Liza Minnelli, Bernadette Peters, Chita Rivera, Barbra Streisand and Gwen Verdon.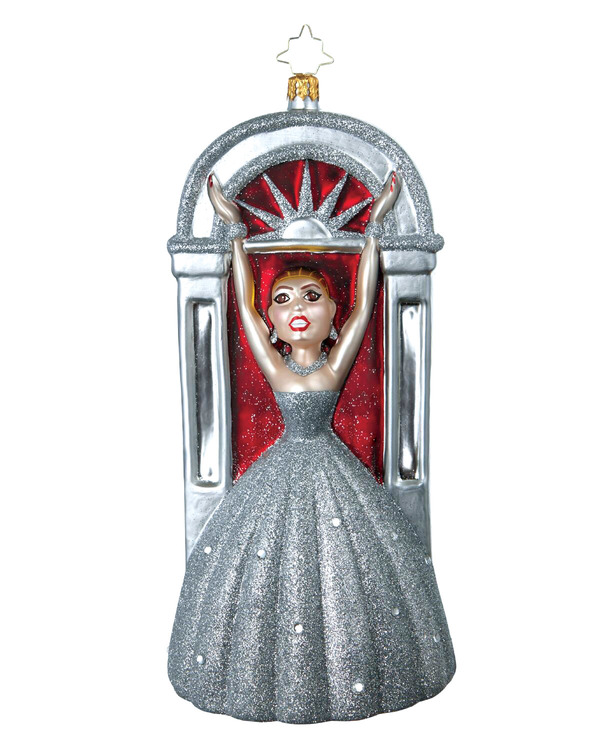 Kristin Chenoweth- The Art of Elegance CD
Throughout a remarkable career that encompasses stellar work in live theatre, television, film, music and concerts, Kristin Chenoweth has established herself as one of the preeminent interpreters of American songcraft. After having covered country, Christian and Christmas music, the iconic artist continues her personal exploration on The Art of Elegance - her first album of American Songbook classics.
The follow-up to Chenoweth's Concord debut Coming Home, The Art of Elegance is an ideal showcase for the charismatic artist's sublime interpretative skills. The 13-song set, produced by veteran producer and vocalist Steve Tyrell, finds Chenoweth tackling timeless, beloved classics by the likes of George Gershwin ("Someone to Watch Over Me"), Harold Arlen ("Let's Fall in Love"), Rodgers and Hart ("Bewitched, Bothered and Bewildered"), Burt Bacharach and Hal David ("A House Is Not a Home"), Hoagy Carmichael ("I Get Along Without You Very Well") and Johnny Mercer ("Skylark").
"Elegance is a quality that I look for, in music and in life," the artist comments. "It goes back deep within me. I've always felt that even a little girl from Oklahoma could still be elegant, not just in her musical tastes, but in the way she treats others, how she dresses. I love all kinds of music, but this repertoire has spoken to me my whole life. I remember learning some of this music as young as twelve, and thinking to myself that one day, I would get to perform it. Now here I am with a record dedicated to the melodies and lyrics of some of our greatest composers."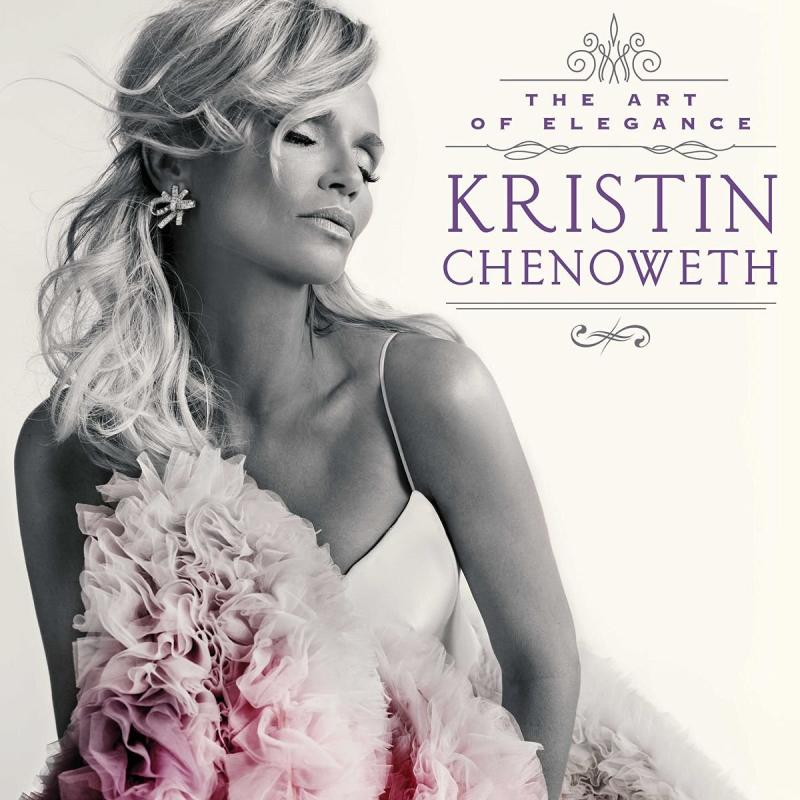 From opening nights to closing nights. From secret passageways to ghostly encounters. From Broadway debuts to landmark productions. Score a front row seat to read hundreds of stories about the most important stages in the world, seen through the eyes of the producers, actors, stagehands, writers, musicians, company managers, dressers, designers, directors, ushers, and door men and women who bring The Great White Way to life each night. You'll never look at Broadway the same way again. This is the third book in the multi-volume series that tells the stories of all of the Broadway theaters. This volume includes the Broadhurst, the Belasco, the Edison, the Lyric, the Majestic, the Schoenfeld, the St. James and the Walter Kerr: eight Broadway theaters that light up New York City.

Leslie Odom Jr.- Simply Christmas CD
Grammy and Tony Award-winning vocalist Leslie Odom Jr. follows up his hugely successful self-titled jazz debut with a stunning album of newly reinterpreted holiday classics entitled SIMPLY CHRISTMAS on S-Curve Records. The new collection will feature Odom Jr.'s soulful jazz versions of holiday Christmas gems including "I'll Be Home For Christmas," "Have Yourself a Merry Little Christmas," "The Christmas Song," "First Noel" and many more.
"I get asked about recording a Christmas album a few times a week. I hope we've made a record you'll gladly add to your collection of holiday classics," says Leslie Odom Jr. "' Simply Christmas' was a real pleasure to sing and create. It's filled with everything that is special to me about the holidays."
Odom Jr.'s self-titled debut jazz album on S-Curve Records won over critics and fans upon release this past June, and debuted at #1 on Soundscan Current and Traditional Jazz Charts.

Hairspray Live! on DVD (Available December 20)
A show-stopping dream team of stars including Dove Cameron, Kristin Chenoweth, Garrett Clayton, Harvey Fierstein, Ariana Grande, Derek Hough, Jennifer Hudson, and Martin Short come together to bring this Broadway favorite to life! With the Tony Award-winning choreographer of the original Hairspray Broadway musical on board, Hairspray LIVE! is sure to dazzle. Set in 1962, Tracy Turnblad becomes an overnight sensation after appearing on a Baltimore TV dance show. With her newfound popularity, she twists and shakes her hometown, teaching them a thing or two about racial equality - and of course, the power of big hair!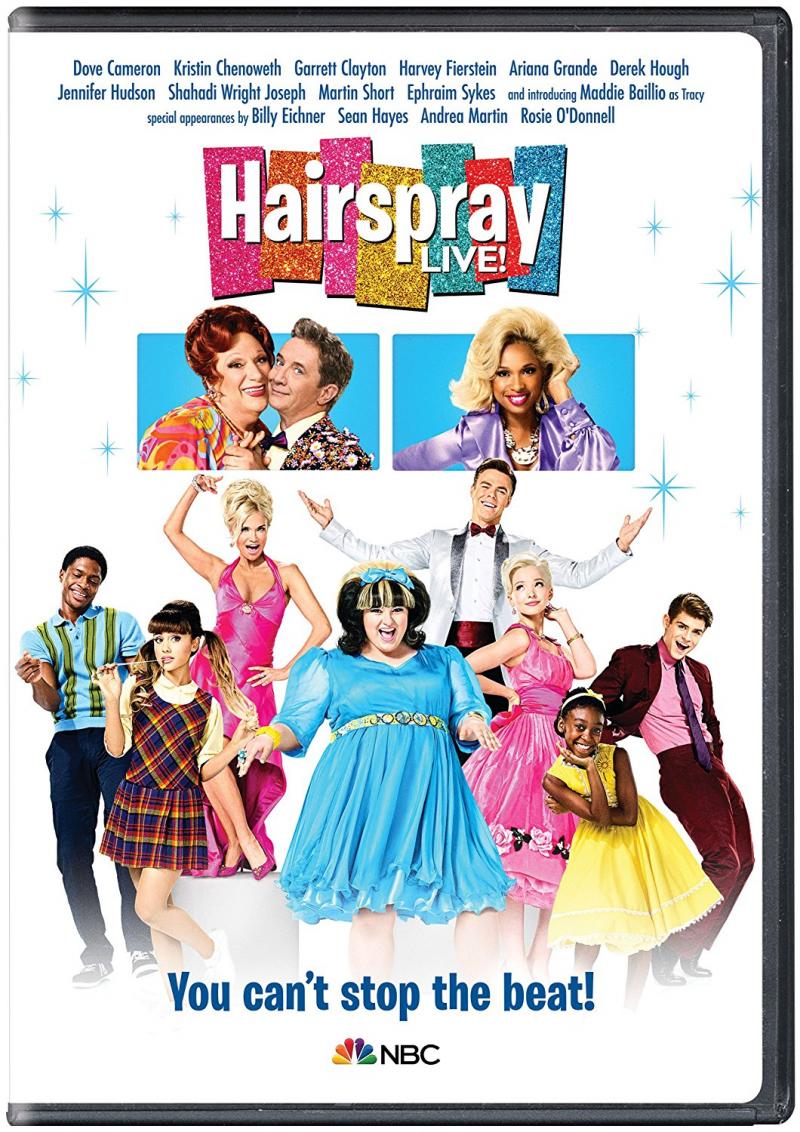 Moana Motion Picture Soundtrack
From Walt Disney Animation Studios, MOANA is a sweeping, CG-animated feature film about an adventurous teenager who is inspired to leave the safety and security of her island on a daring journey to save her people. Inexplicably drawn to the ocean, Moana (voice of Auli?i Cravalho) convinces the mighty demigod Maui (voice of Dwayne Johnson) to join her mission, and he reluctantly helps her become a wayfinder like her ancestors who sailed before her. Together, they voyage across the open ocean on an action-packed adventure, encountering enormous monsters and impossible odds, and along the way, Moana fulfills her quest and discovers the one thing she's always sought: her own identity. The film, in theatres now, features music by Hamilton's Lin-Manuel Miranda.

Kurt Peterson and Victoria Mallory, beloved performers during the sunset years of Broadway's "Golden Age" (West Side Story, Follies, A Little Night Music, Sondheim: a Musical Tribute) reunited in an exciting and poignant evening at New York's City Center on April 29, 2012. This live recording memorializes that special evening, Victoria's last New York stage appearance. The accompanying 32-page booklet contains many never-before-seen photographs from Broadway's Golden Era as well as production and party photos from the concert, a memorial to Victoria, and a note from Victoria's husband, Mark.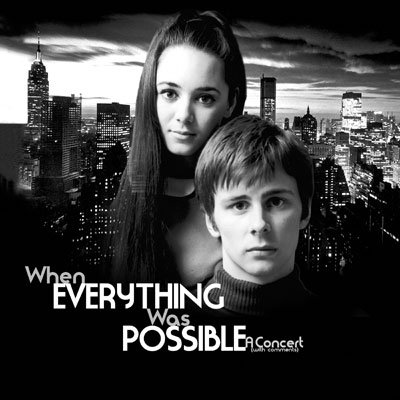 History Has Its Eyes on You T-Shirt
Tony Award-winning musical Hamilton and Creative Goods Merchandise LLC partner with the design firm RED for a limited edition "History has its Eyes on You" T-shirt benefiting the Gilder Lehrman Institute of American History. Through Hamilton's education program, students gain access to a dynamic and contemporary introduction to one of the nation's founding fathers and the infancy of our democracy. The Broadway blockbuster has been integrated into classroom studies encouraging further engagement with and appreciation of American history. Creative Goods, LLC president Pete Milano wanted to join the fight to help educate America's next generation of young, scrappy and hungry leaders by donating $10 of each shirt sold to the Gilder Lehrman Institute of American History.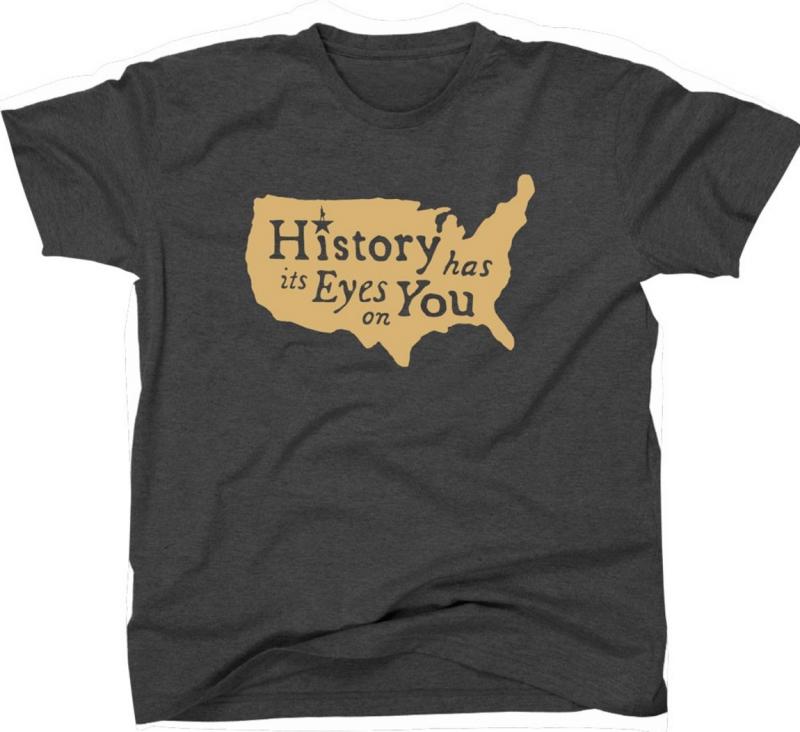 Carols for a Cure, Volume 18 CD
For 18 years the companies of your favorite Broadway and Off-Broadway shows give the gift of music by participating in this annual celebratory musical feast for the holiday season. The 2-CD set exclusively benefits Broadway Cares/Equity Fights AIDS and features new and classic holiday songs sung by the companies of Hamilton, Waitress, School of Rock, and The Color Purple, among others. Volumes 1 through 17 are also available individually.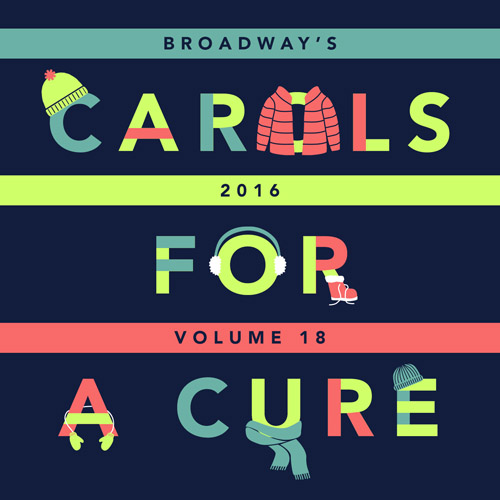 "The Hamilton Mixtape" features a collection of remixes, covers, and tracks inspired by the multi-Tony Award winning Broadway musical Hamilton. Among the artists featured on the recording are Sia, Usher, Chance the Rapper, Busta Rhymes, Ben Folds, Kelly Clarkson, Regina Spektor, and Queen Latifah.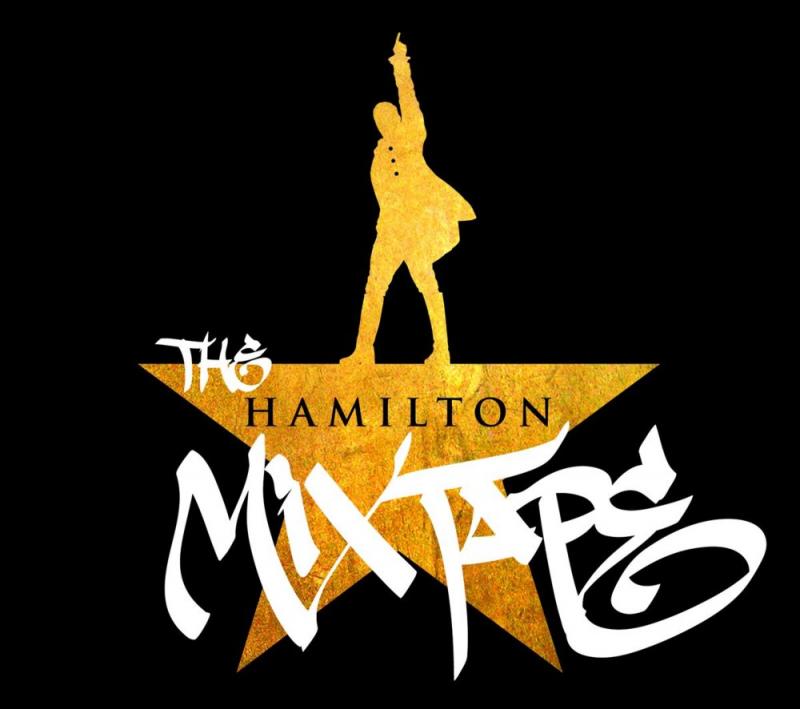 La La Land tells the story of Mia [Emma Stone], an aspiring actress, and Sebastian[Ryan Gosling], a dedicated jazz musician, who are struggling to make ends meet in a city known for crushing hopes and breaking hearts. Set in modern day Los Angeles, this original musical about everyday life explores the joy and pain of pursuing your dreams.
Songs on the soundtrack were written by Justin Hurwitz, Benj Pasek and Justin Paul. The album was produced by Justin Hurwitz, Marius de Vries and Steven Gizicki.
Written and directed by Academy Award nominee Damien Chazelle, the eagerly awaited movie opened in Los Angeles and New York on December 9th and expands on December 16th.

Moose: Chapters from My Life Audiobook
Robert B. Sherman has forged a phenomenal career as a songwriter, screenwriter and painter. Along with his brother, Richard, he is responsible for the iconic scores of Mary Poppins, Jungle Book, The Many Adventures of Winnie the Pooh, Chitty Chitty Bang Bang, Charlotte's Web and The Tigger Movie, to name just a few. But to fully appreciate the impact of his songs, one has to get to know the man behind them first. Finally, in his own words and inimitable writing style, comes his long awaited, definitive autobiography: Moose, the delightful and unconventional story of a creative giant who changed the fabric of the family musical forever.
"It's a fascinating book about a fascinating man." -Charles Shubow, BroadwayWorld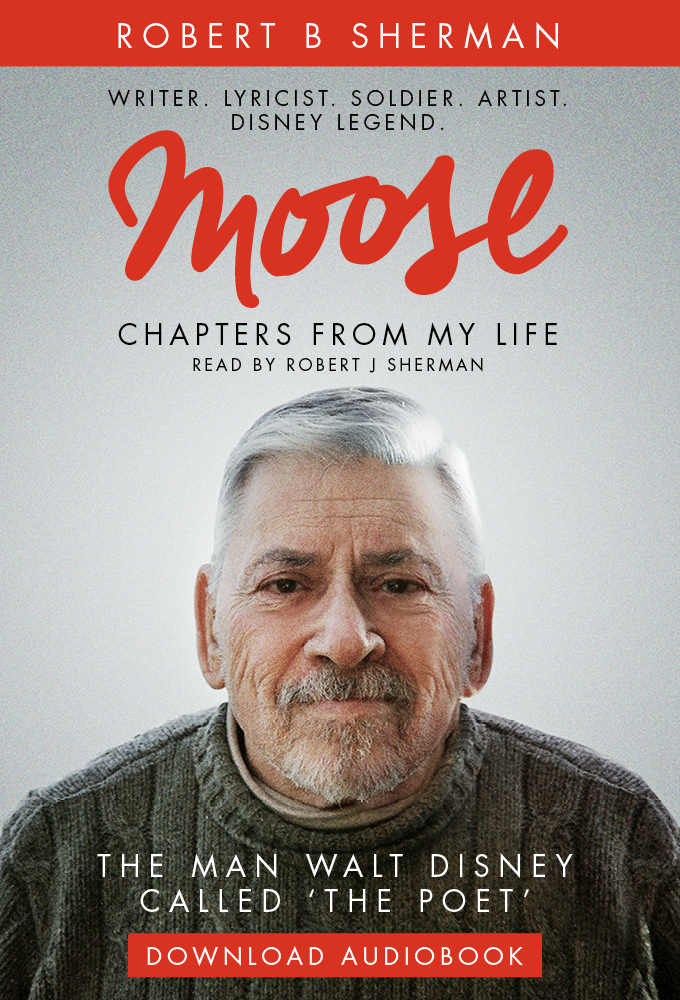 Barbra Streisand- Encore: Movie Partners Sing Broadway CD
The best-selling female recording artist in history, Streisand partners with some of Hollywood's biggest stars to sing Broadway classics. Following the release of her 2014 record-breaking "Partners," "ENCORE: Movie Partners Sing Broadway" is Streisand's third and long-awaited Broadway album. Streisand released "The Broadway Album" and "Back to Broadway" in 1985 and 1993, respectively, both of which went multi-platinum.

Megan Hilty- A Merry Little Christmas CD
Says Hilty of her latest album, "To me, Christmas is about family, friends, food and music. This album celebrates all of these things through the nostalgic Christmas songs I grew up with. The album was recorded live at the famous
Carriage House
in Stamford, CT. I wanted to record it live to give it that old-school feeling, so that the listener would feel as if they were hearing it in-person at one of my concerts."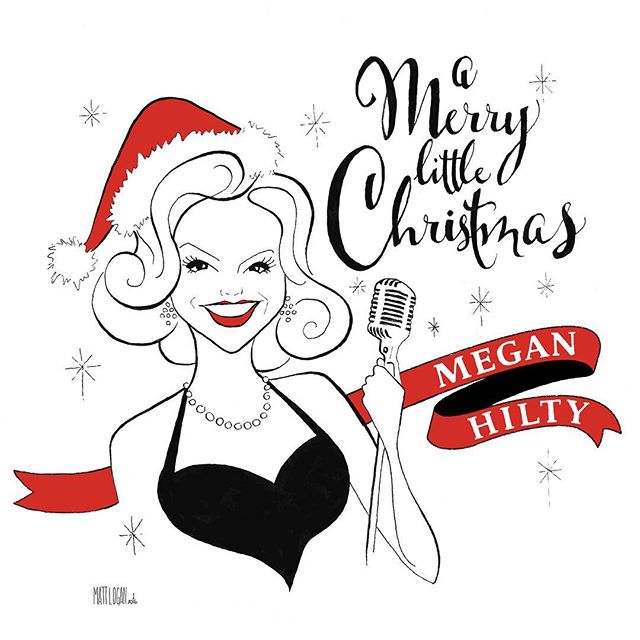 Fill your stocking with all things Waitress with this bundle from the new musical baked from the heart. The package includes: Original Broadway Cast Recording, Limited-Edition "Waitress" Pie Ornament, and Fishs Eddy Flour Jar, Butter Dish, and Guest Check Tray.

The Apprenticeship of Duddy Kravitz CD
Featuring music by Alan Menken (Oscar and Tony Award-winning composer of Beauty and The Beast, The Little Mermaid, Little Shop of Horrors, and currently represented on Broadway with Aladdin and the new musical A Bronx Tale) and book and lyrics by award-winning lyricist-librettist David Spencer (best known as lyricist co-librettist of Weird Romance and author of the industry standard book, The Musical Theatre Writer's Survival Guide), this new musical adaptation of Mordecai Richler's beloved tale is both uproarious and moving. The booklet includes complete lyrics, production photography, notes about the production and its history by award-winning author and journalist Sean Silcoff (who had covered the production extensively for Canada's premiere national newspaper, The Globe and Mail), and a spirited, full synopsis by the show's narrator and co-star character, Max ("I'm the father") Kravitz.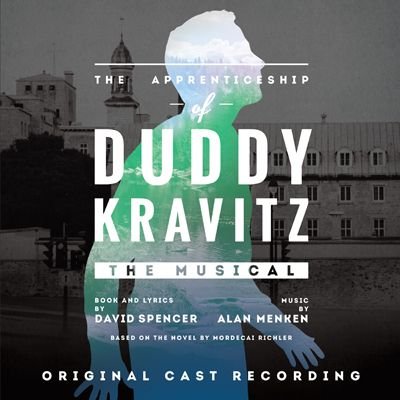 Leonard Bernstein's Candide In Concert on Blu-ray
It's the best of all possible worlds! Leonard Bernstein's fantastically funny operetta springs to life in this concert production of Candide. Based on Voltaire's classic tale of an innocent young man's comic odyssey, Candide is a colorful and catchy delight, featuring Tony Award-winners Patti LuPone and Kristin Chenoweth along with a top-notch cast including Paul Groves, Janine LaManna, Sir Thomas Allen and the Westminster Symphonic Choir. With Bernstein's impeccable hand behind the music and a parade of legendary lyricists - including Dorothy Parker, Stephen Sondheim, and Lillian Hellman - this musical comedy classic is essential for all fans of the Great White Way!

Bumblescratch London Concert Cast CD
Bumblescratch is a new sung-through musical comedy, written by Robert J. Sherman. Set in London during the Great Plague of 1665 and the Great Fire of 1666 and told from the perspective of a demented, lascivious plague rat named Melbourne Bumblescratch, who demonstrates his unique and twisted love affair with the ancient city through telling his marvellously gruesome tales.
Bumblescratch played a charity concert at the Adelphi Theatre, London on 4th September 2016. Directed and choreographed byStewart Nicholls, musical direction by Tom Kelly, and orchestrated by Rowland Lee. The London Concert Cast Recording featuring the original band and cast, was recorded at Angel Studios, and stars West End performers Darren Day, Jessica Martin, Michael Xavier and Ilan Galkoff, plus comes complete with a full color booklet including production photographs and lyrics.
"What better stocking filler could there be than the newest release from SimG Records?"- Jenny Ell, BroadwayWorld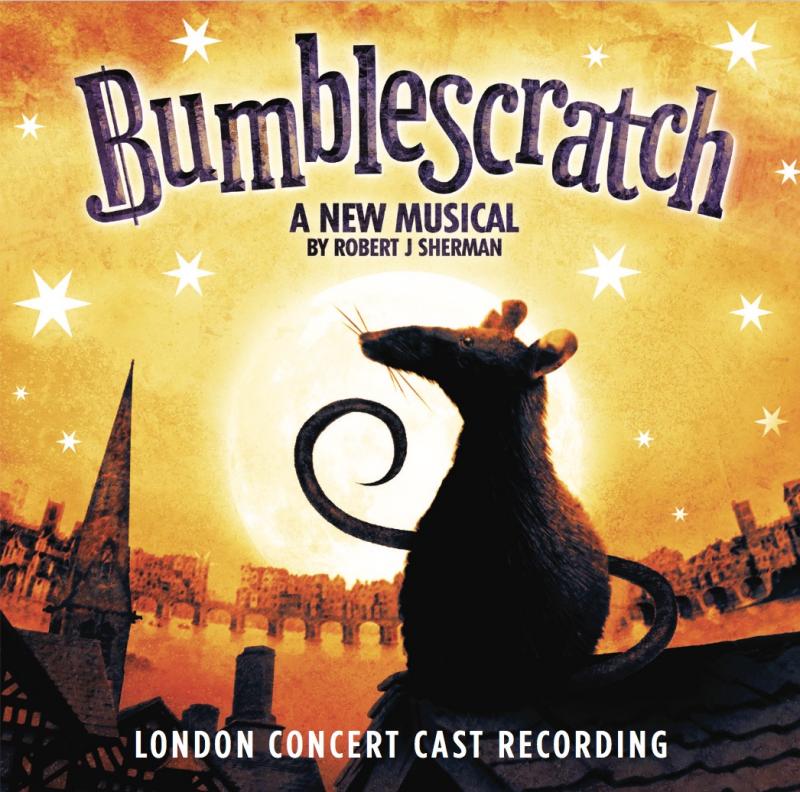 What are you waiting for? Give the gift of live theatre!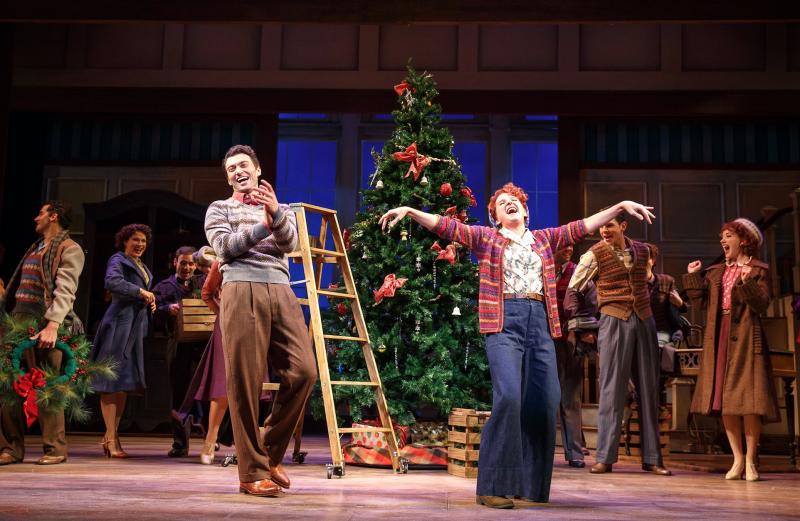 Related Articles
More Hot Stories For You