BWW Exclusive: Listen to Mariah Rose Faith Sing from OVER AND OUT- The Second Album from the Averno Universe
The album release follows Willow, which arrived in Fall 2020.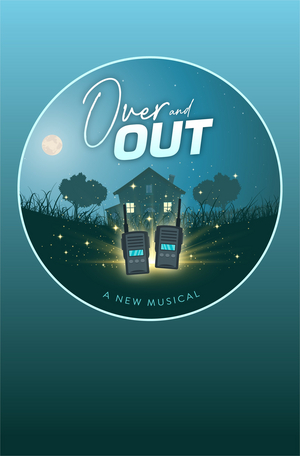 Last fall, Broadway Records announced a long-term partnership with the creators of the Averno Universe, a fictional universe that lives across several media platforms. The first of which, Willow, was released on September 25th. BroadwayWorld has learned that the second release, Over and Out , with a score by Sushi Soucy and book by Morgan Smith, is coming soon!
In the fall of 2019, theatre artist and writer Morgan Smith created Averno - an immersive, interactive universe of interlocking musicals, comics, novels, and virtual reality centered around a single town in the south. When COVID-19 hit, the team expanded to include 60 other artists from 14 countries, including composers Abigail Greenwood and Sushi Soucy. They shared one goal: create a form of theatre-oriented media that is not only producible in the COVID era, but that thrives in it. Since then, Averno has exploded into an online phenomenon, with over 100k followers across platforms, tens of thousands of participants in online events, and an international planning and development team formed to plan 13 musicals, as well as TV shows, films, comics, graphic novels, and fantasy series all set in Averno. With an innovative transmedia design approach that focuses on cross-platform expansion and truly immersive content, Averno has gripped the online-based arts industry, creating a universe that fans have flocked to in a matter of months - and this is only the beginning.
Below, check out a first taste of Over and Out- "Nova Phone Home," performed by Mean Girls star Mariah Rose Faith.
Featured at the Theatre Shop
T-Shirts, Mugs, Phone Cases & More
Related Articles
More Hot Stories For You
NYTW Gala To Celebrate 25th Anniversary Of RENT Featuring Original Cast Members Anthony Rapp, Adam Pascal, Idina Menzel, and More!
Today marks the 25th Anniversary of RENT's first performance at New York Theatre Workshop. The NYTW has announced that its 2021 Annual Gala will celeb...

VIDEO: Broadway Jumps on the BRIDGERTON Musical Bandwagon
The new Netflix series Bridgerton has been gaining popularity since its premiere in December of 2020. Part of that popularity comes from the clever mi...

VIDEO: Chita Rivera, Bebe Neuwirth, and More Perform 'All That Jazz' During SAVE BIRDLAND Fundraiser
Notables from President Bill Clinton and Whoopi Goldberg to musicians Wynton Marsalis and Sting joined together on Sunday, Jan 24th to "Save Birdland"...

VIDEO: On This Day, January 25- Remembering Jonathan Larson
On this day, we celebrate the life and career of Jonathan Larson, who passed away on this day in 1996....

RENT Original Cast and Crew Members Reflect on the Show's Premiere and Losing Jonathan Larson, 25 Years Ago Today
On January 25, 1996, Rent premiered at the New York Theatre Workshop. Earlier that morning, the show's writer and creator, Jonathan Larson, died of an...

VIDEO: Kristin Chenoweth Remixes WICKED Tune 'Popular' in Honor of Vice President Kamala Harris
It's always good to see Tony Award-winner, Kristin Chenoweth! Tonight the star put a new spin on one of her signature songs in honor of America's firs...