Now Playing Onstage in St. Louis - Week of 10/13/2013
View All Show Listings for St. Louis
Click Here to View BroadwayWorld.com St. Louis Calendar
I DO! I DO!
EXCELSIOR SPRINGS COMMUNITY THEATRE
9/27-10/16/2013
The story of a marriage is at the center of I DO! I DO! - an intimate and nostalgic work by
Harvey Schmidt
and
Tom Jones
(THE FANTASTICKS).The show begins with Michael and Agnes on their wedding day. Their vows behind them, they look forward to spending the rest of their lives together. We watch as they go through their wedding night jitters, raise a family, and negotiate mid-life crises. Michael eventually admits to his infidelity, and although Agnes is angered by his actions, she forgives him and the couple reconciles. They re-discover how much they really need each other. Then, after 50 years of marriage, the couple leaves their house to the next pair of newlyweds.This touching story of two soul mates navigating the perils of life is set to the strains of a tuneful, charming score. With minimal set and costume requirements, this show is ideal for regional theatre companies on a limited budget and smaller troupes.
Click Here for More Information
SCHOOLHOUSE ROCK LIVE! JR
BRIDGER MIDDLE SCHOOL
10/17-10/18/2013
The Emmy® Award-winning Saturday morning educational cartoon series is now the basis for one of the most fun, energetic, and easily mounted musicals ever to hit the stage! A loose, revue-like structure allows for a great deal of flexibility in staging and cast size. Set and costume design can be as simple or complex as your budget or imagination allow. And because most of the songs are so familiar and easy to learn, rehearsals are bound to be a snap. Perfect for young performers of all ages and experience levels, SCHOOLHOUSE ROCK LIVE! JR. will be a hit for actors and audiences alike!
Click Here for More Information
Roald Dahl
'S WILLY WONKA in Broadway" border="0" height="100" width="100" align="right">
Roald Dahl'S WILLY WONKA
CHRISTIAN BROTHERS COLLEGE HIGH SCHOOL
10/18-10/20/2013
Roald Dahl
's timeless story of the world-famous candy man and his quest to find an heir comes to life in this stage adaptation ofCharlie and the Chocolate Factory, which features the songs from the classic family filmWilly Wonka and the Chocolate Factory.
Roald Dahl
's WILLY WONKA, featuring a memorable score by
Leslie Bricusse
(JEKYLL & HYDE, DOCTOR DOLITTLE) and
Anthony Newley
, follows enigmatic candy manufacturer Willy Wonka as he stages a contest by hiding five golden tickets in five of his scrumptious candy bars. Whoever comes up with these tickets will win a free tour of the Wonka factory, as well as a lifetime supply of candy. Four of the five winning children are insufferable brats: the fifth is a likeable young lad named Charlie Bucket who takes the tour in the company of his equally amiable grandfather. The children must learn to follow Mr. Wonka's rules in the factory--or suffer the consequences.This scrumdidilyumptious musical is guaranteed to delight everyone's sweet tooth. With this show's flexible cast size, featuring roles for all ages, your production will take audiences on a fantasy ride into the land of pure imagination!
Roald Dahl
's WILLY WONKA has been created with educators and student performers in mind. This title is ONLY available for amateur groups to license.
Click Here for More Information
A CATERED AFFAIR
Stephens College / Okoboji Summer Theatre
10/18-10/26/2013
A CATERED AFFAIR tells the story of a Bronx mother?s efforts to give her only daughter the elaborate wedding she never had ? and the bride never asked for. In this funny, poignant and oh, so human show of love and disaffection,
Harvey Fierstein
?s book and
John Bucchino
?s score explore both our need for love and true meaning of family. The Broadway production received 12 Drama Desk Award nominations, the most of any show of the 2007-2008 season, and was chosen as Best Musical by the New York Drama League.Book by
Harvey Fierstein
; Music and Lyrics by
John Bucchino
; Based on the Turner Entertainment motion picture distributed by
Warner Brothers
and written by
Gore Vidal
, and the original teleplay by
Paddy Chayefsky
Click Here for More Information
DISNEY'S THE LITTLE MERMAID JR
SPRINGFIELD LITTLE THEATRE AT THE LANDERS
10/11-10/27/2013
In a magical kingdom fathoms below, the beautiful young mermaid Ariel longs to leave her ocean home to live in the world above. But first, she'll have to defy her father King Triton, make a deal with the evil sea witch Ursula, and convince Prince Eric that she's the girl with the enchanting voice. Adapted from Disney's 2008 Broadway production, Disney's THE LITTLE MERMAID JR. features the hit songs "Part of Your World," "She's in Love," and the Oscar-winning "Under the Sea."
Click Here for More Information
FOREVER PLAID
MARSHFIELD PERFORMING ARTS SOCIETY INC
10/18-10/27/2013
FOREVER PLAID is one of the most popular and successful musicals in recent memory. This deliciously goofy revue centers on four young, eager male singers killed in a car crash in the 1950's on the way to their first big concert, and now miraculously revived for the posthumous chance to fulfill their dreams and perform the show that never was. Singing in the closest of harmony, squabbling boyishly over the smallest intonations and executing their charmingly outlandish choreography with over-zealous precision, the "Plaids" are a guaranteed smash, with a program of beloved songs and delightful patter that keeps audiences rolling in the aisles when they're not humming along to some of the great nostalgic pop hits of the 1950's.
Click Here for More Information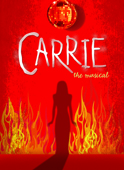 CARRIE THE MUSICAL
Egads Theatre Company
9/27-11/2/2013
Carrie White is a misfit. At school, she's an outcast who's bullied by the popular crowd, and virtually invisible to everyone else. At home, she's at the mercy of her loving but cruelly over-protective mother. But Carrie's just discovered she's got a special power, and if pushed too far, she's not afraid to use itMusic by
Michael Gore
; Lyrics by
Dean Pitchford
; Book by
Lawrence D. Cohen
; Based on the novel by
Stephen King
Click Here for More Information
View All Show Listings for St. Louis
Click Here to View BroadwayWorld.com St. Louis Calendar