Now Playing Onstage in Seattle - Week of 2/02/2014
View All Show Listings for Seattle
Click Here to View BroadwayWorld.com Seattle Calendar
DISNEY'S ALADDIN KIDS
NORMAN ROCKWELL ELEMENTARY SCHOOL
2/4-2/6/2014
Welcome to the marketplace of Agrabah, where we're about to begin the fantastic tale of the street rat who became a prince! Disney's ALADDIN KIDS is a stage adaptation of the Disney film specifically written for younger performers featuring hit songs including "Friend Like Me,"ť "Prince Ali,"ť and "A Whole New World."ť Aladdin, Jasmine, Jafar, Iago, and the Genie battle for power and possession of the lamp, aided by the Junior Djinn - unique stage magicians invented specifically for this show. Get out your magic carpet and get ready for an enchanting theatrical ride!
Click Here for More Information
HONK! JR
WEST SEATTLE MONTESSORI SCHOOL
2/6-2/7/2014
In the London season featuring the appearance of THE LION KING, HONK! became a stand-out by winning the 2000 Olivier Award (the British equivalent of the Tony® Award) for Best New Musical. HONK! JR. is a contemporary retelling of
Hans Christian Andersen
's The Ugly Duckling with a JOSEPH...DREAMCOAT-esque score that everyone will enjoy. HONK! JR. can be performed with simple sets and costumes. No feathers or fur necessary--making it the perfect Broadway Junior musical!
Click Here for More Information
THE 25TH ANNUAL PUTNAM COUNTY SPELLING BEE
EASTSIDE PREPARATORY SCHOOL
2/4-2/7/2014
Six young people in the throes of puberty, overseen by grown-ups who barely managed to escape childhood themselves, learn that winning isn't everything and that losing doesn't necessarily make you a loser.THE 25TH ANNUAL PUTNAM COUNTY SPELLING BEE is a hilarious tale of overachievers' angst chronicling the experience of six adolescent outsiders vying for the spelling championship of a lifetime. The show's Tony Award winning creative team has created the unlikeliest of hit musicals about the unlikeliest of heroes: a quirky yet charming cast of outsiders for whom a spelling bee is the one place where they can stand out and fit in at the same time.
Click Here for More Information
GUYS & DOLLS
BLACK HILLS HIGH SCHOOL
1/23-2/7/2014
Set in
Damon Runyon
's mythical New York City, this oddball romantic comedy - considered by many to be the perfect musical comedy - soars with the spirit of Broadway as it introduces us to a cast of vivid characters who have become legends in the canon:
Sarah Brown
, the upright but uptight "mission doll," out to reform the evildoers of Time Square; Sky Masterson, the slick, high-rolling gambler who woos her on a bet and ends up falling in love; Adelaide, the chronically ill nightclub performer whose condition is brought on by the fact she's been engaged to the same man for 14 years; and Nathan Detroit, her devoted fiance, desperate as always to find a spot for his infamous floating crap game.Everything works out in the end, thanks to the machinations of
Abe Burrows
and
Jo Swerling
's hilarious, fast-paced book and
Frank Loesser
's bright, brassy, immortal score, which takes us from the heart of Times Square to the cafes of Havana, Cuba, and even into the sewers of New York City. Funny and romantic, GUYS AND DOLLS is ideal for audiences and performers of any age.
Click Here for More Information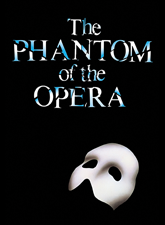 THE PHANTOM OF THE OPERA
Lynden Christian High School
1/31-2/8/2014
The Phantom of the OperaTHE PHANTOM OF THE OPERA is composed by
Andrew Lloyd Webber
, with lyrics by
Charles Hart
, additional lyrics by
Richard Stilgoe
, and a book by Lloyd Webber and Stilgoe. Based on the classic novel ?Le Fant
Click Here for More Information
DISNEY'S ALADDIN JR
YOUTH THEATRE NORTHWEST
2/7-2/8/2014
Welcome to Agrabah, City of Enchantment, where every beggar has a story and every camel has a tail! All of your favorite characters are here in Disney's ALADDIN JR., a stage adaptation of the Disney hit film. Filled with magic, mayhem, and flying carpet rides, audiences' spirits will soar with excitement. Most of all, the tuneful, Academy award-winning score with songs including "A Whole New World" and "Friend Like Me" will certainly make this musical a favorite for many years to come!
Click Here for More Information
URINETOWN
LAKESIDE SCHOOL - UPPER CAMPUS
2/6-2/8/2014
One of the most uproariously funny musicals in recent years, URINETOWN is a hilarious tale of greed, corruption, love, and revolution in a time when water is worth its weight in gold. In a Gotham-like city, a terrible water shortage, caused by a 20-year drought, has led to a government-enforced ban on private toilets. The citizens must use public amenities, regulated by a single malevolent company that profits by charging admission for one of humanity's most basic needs. Amid the people, a hero decides he's had enough, and plans a revolution to lead them all to freedom! Inspired by the works of
Bertolt Brecht
and
Kurt Weill
, URINETOWN is an irreverently humorous satire in which no one is safe from scrutiny. Praised for reinvigorating the very notion of what a musical could be, URINETOWN catapults the "comedic romp"ť into the new millennium with its outrageous perspective, wickedly modern wit, and sustained ability to produce gales of unbridled laughter.
Click Here for More Information
RE:UNION
ACT Theatre
1/24-2/8/2014
Falls Theatre:Sean Devine; dir:
John Langs
.
Click Here for More Information
ONCE UPON A MATTRESS
Charles Wright
Academy
2/6-2/8/2014
The 'G2K' Getting To Know Series: Uniquely adapted musicals specifically for youth performers. If you thought you knew the story of 'The Princess and The Pea,' you may be in for a walloping surprise! Did you know, for instance, that Princess Winnifred actually swam the moat to reach Prince Dauntless the Drab? Or that it may not have been the pea at all that caused the princess a sleepless night? Carried on a wave of beguiling songs, by turns hilarious and raucous, romantic and melodic, this rollicking spin on the familiar classic of royal courtship and comeuppance provides for some side-splitting shenanigans. Chances are, you'll never look at fairy tales quite the same way again. In this adaptation for pre-high school students, the content has been edited to better suit younger actors and audiences, but all the magic, hilarity and fun of the original are still in place. G2K? ONCE UPON A MATTRESS is the perfect show to introduce young people to the magic of live theater. PLEASE NOTE: All schools wishing to peruse or perform a G2K musical should apply through theMusic by
Mary Rodgers
; Book by
Jay Thompson
&
Dean Fuller
&
Marshall Barer
; Lyrics by
Marshall Barer
; Adapted by
Tom Briggs
Click Here for More Information
DISNEY'S THE LITTLE MERMAID JR
YOUTH THEATRE NORTHWEST
1/17-2/9/2014
In a magical kingdom fathoms below, the beautiful young mermaid Ariel longs to leave her ocean home to live in the world above. But first, she'll have to defy her father King Triton, make a deal with the evil sea witch Ursula, and convince Prince Eric that she's the girl with the enchanting voice. Adapted from Disney's 2008 Broadway production, Disney's THE LITTLE MERMAID JR. features the hit songs "Part of Your World," "She's in Love," and the Oscar-winning "Under the Sea."
Click Here for More Information
13
STUDIO EAST
1/31-2/9/2014
A grown-up story about growing up!When his parents get divorced and he's forced to move from New York to a small town in Indiana, Evan Goldman just wants to make friends and survive the school year. Easier said than done. The star quarterback is threatening to ruin his life and his only friend, Patrice, won't talk to him. The school freak sees an opportunity for blackmail and someone is spreading the nastiest rumors.With an unforgettable rock score from Tony Award-winning composer
Jason Robert Brown
, 13 is a hilarious, high-energy musical for all ages about discovering that cool is where you find it, and sometimes where you least expect it.
Click Here for More Information
SHOUT!! THE MOD MUSICAL
TACOMA MUSICAL PLAYHOUSE
1/17-2/9/2014
SHOUT! is the mod musical magazine that brings back the beautiful birds and smashing sounds that made England swing in the 60's. Created by
Phillip George
and
David Lowe
nstein, SHOUT! features terrific new arrangements of such classic tunes as "To Sir With Love," "Downtown," "Son of a Preacher Man," and "Goldfinger."SHOUT! travels in time from 1960 to 1970 chronicling the dawning liberation of women. Just as Dusty Springfield,
Petula Clark
, and
Cilla Black
, were independent women with major careers, English and American women were redefining themselves in the face of changing attitudes about gender. SHOUT! (and its all-female cast) reflects that through the unforgettable music of the time. With a shimmy and shake, the songs are tied together by hilarious sound bites from the period -- from 60's advertisements to letters answered by an advice columnist who thinks every problem can be solved with a "fetching new hair style and a new shade of lipstick."The songs in this delightful musical resonate with a timeless quality which appeals to every generation. A wonderful choice to showcase strong, female talent at any community theatre, high school, or college.Please note that original NY and touring sets, costumes and more for this title are available on MTI ShowSpace here. A presenters pack, with all original artwork, newspaper, magazine ads, programs, posters, merchandise and more is available to all presenters of SHOUT!
Click Here for More Information

LES MISERABLES
VILLAGE THEATRE
11/6-2/9/2014
This international smash-hit may be the most popular musical in the world. In 19th century France, Jean Valjean is released from 19 years of unjust imprisonment, but finds nothing in store for him but mistrust and mistreatment. He breaks his parole in hopes of starting a new life, initiating a life-long struggle for redemption as he is relentlessly pursued by police inspector Javert, who refuses to believe Valjean can change his ways. Finally, during the Paris student uprising of 1832, Javert must confront his ideals after Valjean spares his life and saves that of the student revolutionary who has captured the heart of Valjean's adopted daughter. His world-view shattered, Javert commits suicide, and Valjean at last attains the peace he has sought for so long.Epic, grand and uplifting, LES MISÉRABLES packs an emotional wallop that has thrilled audiences all over the world. The sung-through pop opera is ideal for a cast of exceptional singers and overflows with melodies that are already standards. A spectacle on Broadway and in London, LES MISÉRABLES is equally effective with a minimal set; it is its powerful affirmation of the human spirit that has made LES MISÉRABLES a popular masterpiece.
Click Here for More Information

LEGALLY BLONDE
BROADWAY BOUND
1/31-2/9/2014
Harvard's beloved blonde takes the stage by pink storm in this fun, upbeat musical about self-discovery. Based on the adored movie, LEGALLY BLONDE: THE MUSICAL stays true to form with a peppy score and playful book. This musical is ridiculously enjoyable from start to finish.Elle Woods appears to have it all. Her life is turned upside-down, however, when her boyfriend dumps her so he can start getting serious about his life and attend Harvard Law. Determined to get him back, Elle uses her charm to get into Harvard Law. At school, she struggles with peers, professors, and Warner Huntington. With the help of Paulette and Emmett, though, Elle quickly realizes her potential and sets out to prove herself to the world.This musical is relatively new to the theatre world, catering to the present-day's generation and culture. LEGALLY BLONDE: THE MUSICAL is perfect for high school and community theatre, featuring a large ensemble and several big song-and-dance numbers.
Click Here for More Information
UPSIDE DOWNTON
Jet City Improv
1/2-2/14/2014
Jet City Improv:dir: Andrew McMasters.
Click Here for More Information
THE SEARCH FOR SIGNS OF INTELLIGENT LIFE IN THE UNIVERSE
Harlequin Productions
1/23-2/15/2014
State Theater:Jane Wagner.
Click Here for More Information

IN THE HEIGHTS
Brookswood Secondary School
2/5-2/15/2014
IN THE HEIGHTS tells the universal story of a vibrant community in New York?s Washington Heights neighborhood ? a place where the coffee from the corner bodega is light and sweet, the windows are always open and the breeze carries the rhythm of three generations of music. It?s a community on the brink of change, full of hopes, dreams and pressures, where the biggest struggles can be deciding which tradtions you take with you, and which ones you leave behind. IN THE HEIGHTS is the winner of the 2008 Tony Awards for Best Musical, Best Score, Best Choreography and Best Orchestrations. Music and Lyrics by Lin-Manuel Miranda; Book by Quiara Aleg
Click Here for More Information
A GREAT WILDERNESS
Seattle Repertory Theatre
1/17-2/16/2014
Leo K. Theatre:Samuel D. Hunter; dir: Braden Abraham.
Click Here for More Information

THE 25TH ANNUAL PUTNAM COUNTY SPELLING BEE
SEATTLE MUSICAL THEATRE
2/7-2/23/2014
Six young people in the throes of puberty, overseen by grown-ups who barely managed to escape childhood themselves, learn that winning isn't everything and that losing doesn't necessarily make you a loser.THE 25TH ANNUAL PUTNAM COUNTY SPELLING BEE is a hilarious tale of overachievers' angst chronicling the experience of six adolescent outsiders vying for the spelling championship of a lifetime. The show's Tony Award winning creative team has created the unlikeliest of hit musicals about the unlikeliest of heroes: a quirky yet charming cast of outsiders for whom a spelling bee is the one place where they can stand out and fit in at the same time.
Click Here for More Information
MR. PIM PASSES BY
Taproot Theatre Company
1/29-3/1/2014
Jewell Auditorium:A.A. Milne.
Click Here for More Information
PINOCCHIO
Seattle Children's Theatre
2/6-3/9/2014
Charlotte Martin Theatre:adapt: Greg Banks; dir: Greg Banks.
Click Here for More Information
VENUS IN FUR
Seattle Repertory Theatre
2/7-3/9/2014
Bagley Wright Theatre:David Ives.
Click Here for More Information

View All Show Listings for Seattle
Click Here to View BroadwayWorld.com Seattle Calendar