Now Playing Onstage in Portland - Week of 2/02/2014
View All Show Listings for Portland
Click Here to View BroadwayWorld.com Portland Calendar
INTO THE WOODS JR
FRENCH AMERICAN INTERNATIONAL SCHOOL
2/6-2/8/2014
The Brothers Grimm
"go Broadway" as Sondheim and Lapine offer up a cockeyed fairy tale where all of your favorite characters""Cinderella, Little Red Riding Hood, Jack (and his beanstalk) and The Witch""meet and interact on their journeys. With unforgettable roles, little dancing and no chorus, INTO THE WOODS JR. showcases a medium-sized ensemble of talented singers and actors. The sophisticated score has been adapted to make it easier--though still challenging--for young performers. INTO THE WOODS JR. is a funny and engaging way to get young people to think about the stories with which they've grown up and the ethical issues raised therein.
Click Here for More Information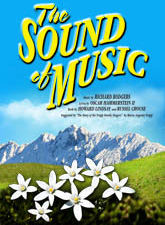 THE SOUND OF MUSIC
Sprague High School
1/30-2/8/2014
The final collaboration between Rodgers & Hammerstein was destined to become the world's most beloved musical. When a postulant proves too high-spirited for the religious life, she is dispatched to serve as governess for the seven children of a widowed naval Captain. Her growing rapport with the youngsters, coupled with her generosity of spirit, gradually captures the heart of the stern Captain, and they marry. Upon returning from their honeymoon they discover that Austria has been invaded by the Nazis, who demand the Captain's immediate service in their navy. The family's narrow escape over the mountains to Switzerland on the eve of World War II provides one of the most thrilling and inspirational finales ever presented in the theatre. The motion picture version remains the most popular movie musical of all time.Music by Rodgers, Richard; Lyrics by
Oscar Hammerstein
II; Book by
Howard Lindsay
&
Russel Crouse
; Suggested by `The
Trapp Family Singers
` by
Maria Augusta Trapp
Click Here for More Information
ENJOY
CoHo Productions
1/17-2/8/2014
From acclaimed director and playwright
Toshiki Okada
, Artistic Director of the internationally-lauded chelfitsch Theatre Company, comes a chronicle of post-college ennui and 21st Century relationships in Japan's Lost Decade Generation. The static lives of several self-obsessed GenX internet cafe clerks are thrown out of balance by the presence of a younger female co-worker, who rightly makes them question the meaning of their lives in a shifting socio-economic landscape.
Click Here for More Information
PARADE
GEORGE FOX UNIVERSITY
1/30-2/9/2014
The tragic, true story of the trial and lynching of a man wrongly accused of murder is brought to emotional and theatrical life by acclaimed playwright
Alfred Uhry
(DRIVING MISS DAISY) and
Jason Robert Brown
, one of Broadway's most promising young composers (SONGS FOR A NEW WORLD).In 1913, Leo Frank, a Brooklyn-raised Jew living in Georgia, is put on trial for the murder of 13-year-old Mary Phagan, a factory worker under his employ. Already guilty in the eyes of everyone around him, a sensationalist publisher and a janitor's false testimony seal Leo's fate. His only defenders are a governor with a conscience, and, eventually, his assimilated Southern wife who finds the strength and love to become his greatest champion.Daring, innovative and bold, PARADE won well-earned Tony Awards for Best Book and Best Score in 2000. Its subject matter offers a moral lesson about the dangers of prejudice and ignorance that should not be forgotten.
Click Here for More Information
JITNEY
Portland Playhouse
1/22-2/9/2014
Winningstad Theatre:
August Wilson
; dir: G. Val Thomas.
Click Here for More Information
SOMETHING WONDERFUL: THE RODGERS & HAMMERSTEIN CONCERT
CASA of Central Oregon
2/8-2/9/2014
Music by Rodgers, Richard; Lyrics by
Oscar Hammerstein
II; Orchestration by Robert
Russell Bennett
&
Don Walker
&
Irwin Kostal
Click Here for More Information
CHARLOTTE'S WEB
Oregon Children's Theatre
1/18-2/16/2014
Newmark Theatre:adapt:
Joseph Robinette
; dir: Lava Alapai.
Click Here for More Information
THE MONSTER-BUILDER
Artists Repertory Theatre
1/28-3/2/2014
Alder Stage:
Amy Freed
; dir:
Art Manke
.
Click Here for More Information
BO-NITA
Portland Center Stage
2/1-3/16/2014
Ellyn Bye Studio:Elizabeth Heffron; dir:
Gretchen Corbett
.
Click Here for More Information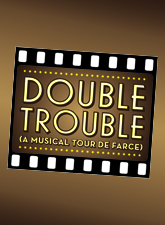 DOUBLE TROUBLE (A MUSICAL TOUR DE FARCE)
Oregon Cabaret Theatre
2/5-3/30/2014
Jimmy and Bobby Martin have the opportunity of a life time ? writing a song for a major motion picture ? except they have only a few hours to do it. From the creators of the hysterical revue MID-LIFE! THE CRISIS MUSICAL, DOUBLE TROUBLE (A MUSICAL TOUR DE FARCE) is a spoof of 1940s Hollywood in which 2 performers play 10 different larger than life characters. Written and originally performed by Bob and
Jim Walton
, this tale of singing, dancing and song-writing brothers, is sure to get you laughing and your toes tapping.
Click Here for More Information
View All Show Listings for Portland
Click Here to View BroadwayWorld.com Portland Calendar