Now Playing Onstage in Mesa - Week of 4/06/2014
View All Show Listings for Mesa
Click Here to View BroadwayWorld.com Mesa Calendar
OLIVER!
Mesa Arts Center, Piper Repertory Theater
4/4-4/12/2014
Fresh from its record-breaking run in London's West End, one of the most beloved musicals , Oliver!, returns to the East Valley. This well-crafted tale brings vividly to life Dickens' timeless characters with its ever-popular story of the boy who asked for more,
Lionel Bart
's sensational score includes "Food Glorious Food," "Consider Yourself," "You've Got to Picka-Pocket or Two," "I'd Do Anything," "Oom Pah Pah," "As Long As He Needs Me," "Where is Love," and many more. With a cast of scores of the Valley's most talented children and adults and a heartwarming story, Oliver! is a hit you won't want to miss.
Click Here for More Information
FOOTLOOSE
Payson High School
4/10-4/12/2014
One of the most explosive movie musicals in recent memory bursts onto the live stage with exhilarating results. When Ren and his mother move from Chicago to a small farming town, Ren is prepared for the inevitable adjustment period at his new high school. What he isn't prepared for are the rigorous local edicts, including a ban on dancing instituted by the local preacher, determined to exercise the control over the town's youth that he cannot command in his own home. When the reverend's rebellious daughter sets her sights on Ren, her roughneck boyfriend tries to sabotage Ren's reputation, with many of the locals eager to believe the worst about the new kid. The heartfelt story that emerges is of a father longing for the son he lost and of a young man aching for the father who walked out on him. To the rockin' rhythm of its Oscar and Tony-nominated top 40 score (the soundtrack album reached number one on the Billboard charts and has sold over 15 million copies!) and augmented with dynamic new songs for the stage musical, FOOTLOOSE celebrates the wisdom of listening to young people, guiding them with a warm heart and an open mind.Music by
Tom Snow
; Lyrics by
Dean Pitchford
; Stage Adaptation by
Dean Pitchford
and
Walter Bobbie
; Based on the original screenplay by
Dean Pitchford
; Additional Music by
Eric Carmen
,
Sammy Hagar
,
Kenny Loggins
and
Jim Steinman
Click Here for More Information
9 TO 5
Hale Theatre Arizona
4/3-4/17/2014
Pushed to the boiling point, three female co-workers concoct a plan to get even with the sexist, egotistical, lying, hypocritical bigot they call their boss. You'll cheer as they take control of the company while learning there's nothing they can't do-even in a man's world. Set in the late 1970s, 9 to 5 is a story of friendship and revenge in the Rolodex era. Outrageous, thought provoking, and a little romantic, the beguiling trio teams up for the greater good, to take care of business, and arrange a little retribution.
Click Here for More Information
BIG RIVER
Mesa Encore Theatre
4/4-4/20/2014
Twain's timeless classic sweeps us down the mighty Mississippi as the irrepressible Huck Finn helps his friend Jim, a slave, escape to freedom at the mouth of the Ohio River. Their adventures along the way are hilarious, suspenseful and heartwarming, bringing to life your favorite characters from the novel-the Widow Douglas and her stern sister,
Miss Watson
; the uproarious King and Duke, who may or may not be as harmless as they seem; Huck's partner in crime,
Tom Sawyer
, and their rowdy gang of pals; Huck's drunken father, the sinister Pap Finn; the lovely Mary Jane Wilkes and her trusting family. Propelled by the award winning score from
Roger Miller
, the king of country music, this jaunty journey provides a brilliantly theatrical celebration of pure Americana. Adapted from the novel "The Adventures of Huckleberry Finn" by
Mark Twain
, BIG RIVER won 8 Tony Awards, including Best Musical and Best Score.
Click Here for More Information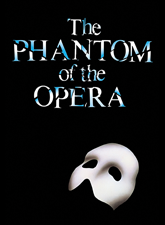 THE PHANTOM OF THE OPERA
Mohave High School
4/4-4/26/2014
THE PHANTOM OF THE OPERA is composed by
Andrew Lloyd Webber
, with lyrics by
Charles Hart
, additional lyrics by
Richard Stilgoe
, and a book by Lloyd Webber and Stilgoe. Based on the classic novel ?Le FantMusic by
Andrew Lloyd Webber
; Lyrics by
Charles Hart
; Additional Lyrics by
Richard Stilgoe
; Book by
Andrew Lloyd Webber
&
Richard Stilgoe
; Based on
Click Here for More Information
BYE BYE BIRDIE
Scottsdale Desert Stages Theatre
4/11-5/4/2014
Bye Bye Birdie is a stage musical with a book by
Michael Stewart
, lyrics by
Lee Adams
, and music by
Charles Strouse
. Originally titled Let's Go Steady, the satire on American society is set in 1958
Click Here for More Information
THE SECRET GARDEN
Arizona Broadway Theatre
4/11-5/11/2014
Known for its rich score and beautiful melodies, The Secret Garden is an enchanting musical based on the 1911 novel by
Frances Hodgson Burnett
. Set in the early years of the 20th century, the story centers on Mary Lennox, an orphan who is sent to England to live with her reclusive Uncle Archibald on his mysterious estate. Beckoned by haunting melodies, Mary is drawn to uncover the magic garden and the secrets within. A story of enduring love and the power of imagination, The Secret Garden is a show for all ages that will leave you captivated and entranced!
Click Here for More Information
THE LAST 5 YEARS
Scottsdale Desert Stages Theatre
3/21-5/25/2014
The Last Five Years is a musical written by
Jason Robert Brown
. It premiered at Chicago's
Northlight Theatre
in 2001 and was then produced Off-Broadway in March 2002
Click Here for More Information
View All Show Listings for Mesa
Click Here to View BroadwayWorld.com Mesa Calendar