Now Playing Onstage in Memphis - Week of 9/22/2013
September 22
10:09 AM 2013
View All Show Listings for Memphis
Click Here to View BroadwayWorld.com Memphis Calendar
CITY AND COLOUR
Tennessee Theatre
9/28-9/28/2013
Dallas Green, otherwise known as City and Colour, began recording as City and Colour in 2005, with Sometimes, followed by 2008's Bring Me Your Love and 2011's Little Hell and has experienced huge success both on the charts and the road. All three previous studio albums have achieved platinum status in Canada, while Little Hell is also now Gold in Australia. Additionally, Little Hell debuted at #1 on Canada's Top 200 Chart, #28 in the U.S., #2 in Australia and top 40 in the U.K. Moreover, almost every show in 2011 and 2012 sold out (including the fam
Ed Roy
al
Albert Hall
, a two night stay at the Roundhouse in London and New York's Terminal 5). In support of his fourth LP, The Hurry and The Harm, City and Colour will once again embark on a wide-ranging set of dates across North American and the world. The tour will feature a brand new touring band including
Jack Lawrence
(The Raconteurs, Dead Weather) on bass, Dante Schwebel (Hacienda, Dan Auerbach) on guitar, Doug MacGregor (Constantines) on drums and Matt Kelly on pedal steel guitar and keys. A ticket to dates on City and Colour's Fall 2013 tour gets you more than entry to a show. Every ticket purchased automatically includes a digital version of the new album The Hurry and The Harm (available June 4th, 2013). The album will be delivered directly to your inbox on street date. But you don't have to wait that long for musi
C. Short
ly after purchase, you'll also receive instructions on how to redeem a digital download of "Northern Wind - Live from Molson Amphitheater (Toronto, ON - Sept 2012)" in advance of release.
Click Here for More Information
THE WHIPPING MAN
Hattiloo Theatre
9/12-9/29/2013
The Whipping Man. Winner of the 2011
John Gassner
New Play Award from the NY Outer Critics Circle.
Click Here for More Information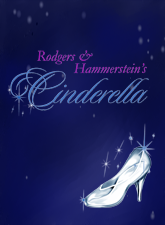 CINDERELLA
Lamplighter's Theatre Company
9/20-10/5/2013
The timeless enchantment of a magical fairy tale is reborn with the Rodgers & Hammerstein hallmarks of originality, charm and elegance. Originally presented on television in 1957 starring
Julie Andrews
, Rodgers & Hammerstein's CINDERELLA was the most widely viewed program in the history of the medium. Its recreation in 1965 starring
Lesley
Ann Warren
was no less successful in transporting a new generation to the miraculous kingdom of dreams-come-true, and so was a second remake in 1997, which starred Brandy as Cinderella and
Whitney Houston
as her Fairy Godmother. As adapted for the stage, with great warmth and more than a touch of hilarity, the hearts of children and adults alike still soar when the slipper fits.Music by Rodgers, Richard; Book by
Oscar Hammerstein
II; Lyrics by
Oscar Hammerstein
II
Click Here for More Information
CLYBOURNE PARK
Playhouse on the Square
9/27-10/13/2013
Clybourne Park is a play by
Bruce Norris
written in response to
Lorraine Hansberry
's play A Raisin in the Sun; it portrays fictional events set before and after the Hansberry play and is loosely based on historical events
Click Here for More Information
View All Show Listings for Memphis
Click Here to View BroadwayWorld.com Memphis Calendar