Now Playing Onstage in Little Rock - Week of 3/30/2014
View All Show Listings for Little Rock
Click Here to View BroadwayWorld.com Little Rock Calendar
ANNIE GET YOUR GUN (STONE)
Mountain Home Junior High
4/2-4/5/2014
ANNIE GET YOUR GUN scored a bulls eye when it returned to Broadway in 1999, starring
Bernadette Peters
and sporting a revised libretto by Tony, Oscar and Emmy winner
Peter Stone
. As Newsday reported, Stone's revisions 'are sweetly ingenious, and the show is a dream.' Stone reshaped the 1946 book to create a Wild West show-within-a-show that frames the ageless 'Anything You Can Do I Can Do Better' love story of sharpshooters Annie Oakley and
Frank Butler
. Stone has added a secondary romance between the younger sister of Frank's bothersome assistant Dolly, and a boy who is (to Dolly's horror) part Native American. 'The book has been updated in ways that pass p.c. muster,' reported Time Magazine, 'without losing all the fun.' Joined to the new book, of course, is that amazing
Irving Berlin
score, featuring hit after hit after hit. '
Irving Berlin
's greatest achievement in the theater,' wrote the New York Post, ANNIE GET YOUR GUN 'will always be a musical for the ages, one of the Broadway theater's enduring triumphs.'Music and Lyrics by
Irving Berlin
; Original Book by
Herbert Fields
&
Dorothy Fields
; As Revised by
Peter Stone
Click Here for More Information
SEE HOW THEY RUN
Center on the Square
3/21-4/6/2014
Will this ambitious Cockney corporal's schemes work or turn the town upside down?
Click Here for More Information
THE MAN WHO CAME TO DINNER
Rogers Little Theater
3/28-4/6/2014
Sheridan Whiteside, having dined at the home of the Stanleys, slips on their doorstep, breaking his hip. A tumultuous six weeks of confinement follow. The Stanley living room is monopolized by the irascible invalid; ex-convicts are invited to meals; and transatlantic calls bring a $784 phone bill. The arrival of strange gifts from his friends further destroys domestic tranquility.
Click Here for More Information
Andrew Lloyd Webber
's The Wizard of Oz in Broadway" border="0" height="100" width="100" align="right">
ANDREW LLOYD WEBBER'S THE WIZARD OF OZ
University of Arkansas - Baum Walker Hall
4/1-4/6/2014
Andrew Lloyd Webber
's new production of The Wizard of Oz is an enchanting adaptation of the all-time classic, totally reconceived for the stage. Developed from the ever popular MGM screenplay, this new production contains all the beloved songs from the Oscar®-winning movie score, all the favorite characters and iconic moments, plus a few surprises along the way, including new songs by
Tim Rice
and
Andrew Lloyd Webber
. Click your heels together and join Scarecrow, Tin Man, Lion, Dorothy and her little dog Toto, as they journey through the magical land of Oz to meet the Wizard and obtain their hearts' desires. Watch out for the Wicked Witch of the West and her winged monkeys as you rediscover the real story of Oz in this fantastic musical treat for all the family.
Click Here for More Information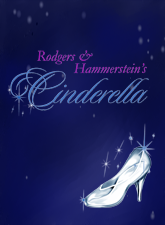 CINDERELLA
Benton High School
4/4-4/6/2014
The timeless enchantment of a magical fairy tale is reborn with the Rodgers & Hammerstein hallmarks of originality, charm and elegance. Originally presented on television in 1957 starring
Julie Andrews
, Rodgers & Hammerstein's CINDERELLA was the most widely viewed program in the history of the medium. Its recreation in 1965 starring
Lesley
Ann Warren
was no less successful in transporting a new generation to the miraculous kingdom of dreams-come-true, and so was a second remake in 1997, which starred Brandy as Cinderella and
Whitney Houston
as her Fairy Godmother. As adapted for the stage, with great warmth and more than a touch of hilarity, the hearts of children and adults alike still soar when the slipper fits.Music by Rodgers, Richard; Book by
Oscar Hammerstein
II; Lyrics by
Oscar Hammerstein
II
Click Here for More Information
TUESDAYS WITH MORRIE
The Weekend Theater
4/4-4/19/2014
TUESDAYS WITH MORRIE is the autobiographical story of
Mitch Albom
, an accomplished journalist driven solely by his career, and Morrie Schwartz, his former college professor. Sixteen years after graduation, Mitch happens to catch Morrie's appearance on a television news program and learns that his old professor is battling Lou Gehrig's Disease. Mitch is reunited with Morrie, and what starts as a simple visit turns into a weekly pilgrimage and a last class in the meaning of life.
Click Here for More Information
View All Show Listings for Little Rock
Click Here to View BroadwayWorld.com Little Rock Calendar