Now Playing Onstage in Kansas City - Week of 9/22/2013
September 22
10:09 AM 2013
View All Show Listings for Kansas City
Click Here to View BroadwayWorld.com Kansas City Calendar
THE TALLEST TREE IN THE FOREST
The Kansas City Repertory Theatre
8/30-9/28/2013
As an internationally-renowned vocalist and star of stage and screen,
Paul Robeson
was one of the best known African American artists in the world in the early 20th century. Through his singing and acting talent, he became enormously popular and wealthy; but as a champion for human rights, he became despised by his people and his country. Featuring excerpts from some of Robeson's signature songs, The Tallest Tree showcases award-winning playwright and performer
Daniel Beaty
in a stunning piece that explores the bold choices that defined Robeson's remarkable life.
Click Here for More Information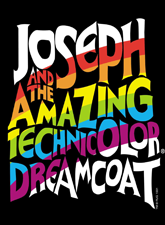 THE TALLEST TREE IN THE FOREST
Kansas City Repertory Theatre
8/30-9/28/2013
Daniel Beaty
; dir: Moises Kaufman.
Click Here for More Information
THE CAPULETS & THE MONTAGUES
Kauffman Center for the Performing Arts
9/21-9/29/2013
The theme of forbidden love is, indeed, timeless, and Verona's doomed lovers have inspired plays, novels and movies, as well as ballets and operas, for centuries. Based on renaissance legend (rather than Shakespeare's play), a longstanding political feud drives the drama in Bellini's opera, adding a fascinating layer to this
Bel Canto
masterpiece. The score's vocal fireworks are tempered by elegant and luminously beautiful duets illustrating Bellini's passionate love affair with the human voice.
Click Here for More Information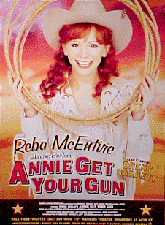 VENUS IN FUR
Unicorn Theatre
9/4-9/29/2013
David Ives
.
Click Here for More Information
THE SAFETY SHOW
Paul Mesner Puppets, Inc
9/17-9/30/2013
Paul Mesner.
Click Here for More Information
RED BADGE VARIATIONS
The
Coterie Theatre
9/17-10/5/2013
Melissa Cooper; dir: Kyle Hatley.
Click Here for More Information
OL' BLUE EYES
Chestnut Fine Arts Center
9/12-10/20/2013
Ol' Blue Eyes, is a lyrical homage to the great
Frank Sinatra
& his music. The show captures the essence of Frank's era, an iconic age of jazz, swing & big-band music. Ol' Blue Eyes celebrates the Chairman of the Board's musical career, from the swingin' 40s to the Vegas 60s- That's Life, Strangers in the Night, My Way, Summer Wind, Where or When, and many more! (G). (Rated G)
Click Here for More Information
View All Show Listings for Kansas City
Click Here to View BroadwayWorld.com Kansas City Calendar