Now Playing Onstage in Kansas City - Week of 4/27/2014
View All Show Listings for Kansas City
Click Here to View BroadwayWorld.com Kansas City Calendar
PROKOFIEV'S ROMEO AND JULIET, WITH RODRIGO'S ROYAL GUITAR
Kauffman Center for the Performing Arts
4/28-4/30/2014
Prize-winning young phenom guitarist Jiyeon Kim, from the Curtis Institute, joins the orchestra to perform the most popular work by Rodrigo, one of Spain's most influential composers. It is described as capturing "the fragrance of magnolias, the singing of birds, and the gushing of fountains" in the gardens of Aranjuez. A film score Suite opens this program by early twentieth-century Mexican composer
Silvestre Revueltas
. The timeless and tragic love story of Romeo and Juliet will turn the second half into a musical drama for the concert stage. Trace the crucial events of this famous love story in Prokofiev's wrenching score with its chilling and heartbreaking conclusion. Ovation & Masterworks Series
Click Here for More Information
SYMPHONY ORGAN CONCERT SERIES: NATHAN LAUBE
Kauffman Center for the Performing Arts
5/1-5/1/2014
A star among young classical musicians, concert organist Nathan Laube has quickly earned a place among the organ world's elite performers. His brilliant playing and gracious demeanor have thrilled audiences and presenters across the United States and in Europe, and his creative programming of repertoire spanning five centuries, including his own virtuoso transcriptions of orchestral works, have earned high praise from critics and peers alike.
Click Here for More Information
Chelsea Handler
in Broadway" border="0" height="100" width="100" align="right">
CHELSEA HANDLER
Kansas City Starlight Theatre
5/2-5/2/2014
Superstar comedian, author and talk show host,
Chelsea Handler
, is set to embark on a national stand-up comedy tour in support of the release of her fifth book, Uganda Be Kidding Me. Perhaps best known as the outspoken host of E!'s late night talk show, "Chelsea Lately," Handler continues to offer international audiences her fearless honesty and tongue-in-cheek commentary every weeknight. "I've decided to go on tour and support my new book, Uganda Be Kidding Me. I think we all know how much I love the sound of my own voice" said Handler.
Click Here for More Information
OLIVER
Park Hill High School Theater
5/1-5/3/2014
Christian Youth Theater presents "Oliver". Amidst a dingy and dank orphanage, Oliver proffers his bowl and asks for more food. This simple act leads him to being sold and on an incredible adventure. He meets Artful Dodger who invites Oliver to consider himself at home, then is introduced to the pickpocket Fagin. A series of events lead him both into the kind warmth of strangers and to the edge of danger. After seeing both the cruelties and beauty of life, Oliver finally finds a family and what it means to be home. One of
Charles Dickens
' most classic tales comes alive onstage in a vibrant and exciting way.
Click Here for More Information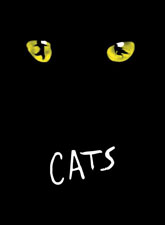 CATS
Mid-Life Players
4/18-5/3/2014
Based on the universally popular poetry of
T.S. Eliot
, CATS tells the story, in song and dance, of the annual gathering of Jellicle cats at which time one special cat is selected to ascend to the Heaviside layer. A true musical theatre phenomenon, CATS opened at London's New London Theatre on May 11, 1981 and ran for a record-setting 21 years. CATS's London success was nearly matched on Broadway where it ran at the Wintergarden Theatre for just over 18 years.Music by
Andrew Lloyd Webber
; Based on Old Possum's Book Of Practical Cats; By T. S. Eliot
Click Here for More Information
CLIMB EVERY MOUNTAIN
Chestnut Fine Arts Center
3/20-5/4/2014
Climb Every Mountain celebrates songs we've grown to love from the great Rodgers & Hammerstein. They are thought to have had the most successful partnership in musical theater history. Spend an evening listening to the beautiful songs from musical theatre classics: The King and I, Carousel, South Pacific, Cinderella, Oklahoma, The Sound of Music, State Fair, and more.
Click Here for More Information
DIE FLEDERMAUS
Kauffman Center for the Performing Arts
4/26-5/4/2014
Johann Strauss
' effervescent operetta satirizes the decadent society of his time. Before serving a short jail sentence for offending the tax collector, Gabriel von Eisenstein stops by Prince Orlofsky's ball as a last-minute diversion. Eisenstein and his friends are confounded by masked identities while spouses push the limits of fidelity. After hilarious twists and turns, the evening's indiscretions are ascribed to the effects of too much bubbly champagne. Act I A serenade floats through the windows of the Eisenstein home. The serenade is sung for Rosalinde, by her former suitor Alfred who still holds feelings for her despite her marriage to the wealthy Gabriel von Eisenstein. Rosalinde recognizes Alfred's ringing tenor, and is unable to resist his voice. Adele, Rosalinde's maid, enters the room reading a letter from her sister Ida, inviting her to a ball at the young Prince Orlofsky's villa. Wishing to attend, Adele lies and asks for the evening off in order to visit a sick aunt. Rosalinde refuses, as it is her husband's last night before he is to serve a short prison sentence for a civil offense. Just as Adele leaves the room, Alfred enters to woo Rosalinde. He agrees to leave only on the condition that they will be reunited later in the evening once Eisenstein has been sent to jail. Eisenstein enters amidst an argument with his stuttering lawyer, Dr. Blind. His sentence has just been increased upon appeal. Just as he dismisses his incompetent advocate, Eisenstein's friend Dr. Falke enters. Falke implores him to delay his stay in jail for a few hours to attend Prince Orlofsky's party. Excited at the prospect of all the attractive young ladies sure to be in attendance at the party, Eisenstein is quickly persuaded. Rosalinde, now excited for her evening alone with Alfred, releases Adele for the night. As Eisenstein and Adele leave for their evening commitments, Alfred enters. Settling in for their evening together, Alfred dons Eisenstein's smoking cap and dressing gown. Soon after, the dinner is interrupted by Frank, the governor of the prison. He has arrived to collect Eisenstein for his sentence. In order not to compromise Rosalinde, Alfred agrees to pretend to be Eisenstein. He reluctantly allows himself to be led off, strengthened by a farewell kiss from Rosalinde. Act II At the palace of Prince Orlofsky, the guests of the party are thoroughly enjoying themselves despite their bored host. In attendance is the young Adele, currently posing as an actress named Olga, with her sister Ida. Falke is discussing with the Prince an elaborate charade in progress, set up by Falke to amuse his highness. Eisenstein is the leading character and victim of this prank, and is introduced as the "Marquis Renard." Adele is soon spotted by Eisenstein in her mistress's dress, and when told of her striking resemblance to his wife's maid, Adele laughs it off. The prison governor, Frank enters pretending to be "Chevalier Chagrin," and Rosalinde, also invited by Falke, arrives disguised as a masked Hungarian countess. To this point Eisenstein has had great success with the ladies at the party demonstrating his unique watch. When he attempts this technique with the endearing countess, she pockets the watch and now has proof of her husband's philandering. Rosalinde sings a spirited Hungarian folk dance from her "native land," champagne flows, and the guests dance until dawn. As the clock strikes six, Eisenstein and Frank both seize their hats and coats and run off to make their appointments at the prison. Act III At the prison, the voice of Alfred can be heard singing in his cell, as the drunken jailer Frosch tries to silence him. Frank enters unsteadily, followed by Adele and Ida. Adele, believing Frank to be a man of obvious influence, is convinced he will be able to help her pursue a career on the stage. When Eisenstein arrives to serve his sentence, he is surprised to encounter the "Chevalier." Eisenstein reveals his identity, but Frank asserts that he had personally arrested Eisenstein the evening before, and Frosch is sent to fetch him. Anxious to discover who had been arrested in his smoking cap and gown and in the private company of his wife, Eisenstein dons the wig and robe of his lawyer, Blind. He interrogates Rosalinde and Alfred complete with Blind's stutter, and after hearing their testimony he is compelled to reveal himself as Eisenstein. Rosalinde, unwilling to be unfairly accused of promiscuity, reveals the watch which she had taken from him the previous evening. As all of the company arrive, Falke reveals to Eisenstein that the whole charade had been set up by him. Eisenstein can do nothing but laugh it off, and the group agree that the blame for any wrongdoings can be laid at the door of King Champagne.
Click Here for More Information
AN EVENING WITH JESSE COOK
Folly Theater
5/4-5/4/2014
Jesse Cook, the Juno Award-winning Canadian guitarist, has been admired for his fiery rumba flamenco virtuosity since bursting onto the world music scene with 1995?s "Tempest" . A versatile three-time winner of the Canadian Guitarist of the Year Award whose work has been featured on "Sex and the City," he incorporates elements of Brazilian, jazz and world music into his performance. Among his many accolades, in 2008, he won the silver medal in Acoustic Guitar magazine's prestigious Players' Choice Awards behind the legendary Paco De Lucia. In all, Cook has released nine records including his latest, 2012?s "The Blue Guitar Sessions". His newest television special "Live at the Bathurst Street Theatre" was broadcast on PBS stations around the country in November and his music has been featured on "The Tonight Show."
Click Here for More Information
YOUNG PLAYWRIGHTS FESTIVAL 2014
The
Coterie Theatre
5/4-5/4/2014
Rich and varied theatrical writings emerge from a year-long process by our city's most gifted young playwrights. A collection of new plays will be forged into an ambitious festival of script-in-hand stagings utilizing professional actors and directors. The Coterie's Young Playwrights Roundtable features new work in a festival recognizing quality writing by young people. A highlight in The Coterie's season.
Click Here for More Information
RUMORS
Greenwood Little Theatre
5/1-5/4/2014
Four couples arrive at the townhouse of a deputy New York City mayor and his wife to attend a party celebrating their tenth wedding anniversary. However, the four couples soon discover that there are no servants, the hostess is missing and the deputy mayor has shot himself in the head (it's only a flesh wound).
Click Here for More Information
KANSAS CITY SYMPHONY CHORUS IN CONCERT
Kauffman Center for the Performing Arts
5/4-5/4/2014
A collection of well known songs from Masses and Oratorios by Mendelssohn, Bach, Mozart and Brahms, Britten's meaningful Festival Te Deum, Spirituals and Americana. Accompanied by Jan Kraybill, curator of the Julia Irene Kauffman Casasvant Organ.
Click Here for More Information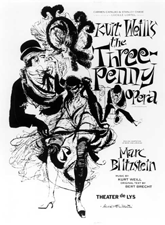 THE THREEPENNY OPERA
Springfield
Contemporary Theatre
4/25-5/10/2014
Brecht and Weill turned to
John Gay
's 18th-century 'The Beggar's Opera' to fashion this savage, biting commentary on bourgeois capitalism and modern morality. Set in Victorian London, the bitter tale is told of the predatory outlaw known as Mack the Knife. He secretly marries the daughter of Soho's underworld boss, but is soon betrayed by his sinister in-laws and sent to prison. After being freed by the police chief's daughter, he is again betrayed- this time by a prostitute-and sentenced to death. At the final hour he manages a reprieve from
Queen V
ictoria herself, thus providing a menacing finale of ferocious irony.Book and Lyrics by
Bertolt Brecht
; Music by
Kurt Weill
; English adaptation by
Marc Blitzstein
Click Here for More Information
A LITTLE MORE ALIVE
The Kansas City Repertory Theatre
4/11-5/11/2014
In this touching new musical, two brothers are reunited at their mother's funeral. The unexpected discovery of a box of letters to and from their mother to a man who is not their father sparks a journey to find their mother's true love. New understandings of family, relationships and honesty form the heart of this touching new musical from one of America's most promising young Broadway playwrights.
Click Here for More Information
SCHOOLHOUSE ROCK SING-ALONG!
The
Coterie Theatre
4/8-5/18/2014
Sing-a-long, mayhem and '70s madness. Pull on your PJs and get a free bowl of cereal as The Coterie makes Saturday night feel like Saturday morning again, with a special rockin' Coterie Ignites edition of Schoolhouse Rock Live! each Saturday night, hosted by Ron Megee.
Click Here for More Information
SCHOOLHOUSE ROCK LIVE!
The
Coterie Theatre
4/4-5/18/2014
This award-winning musical teaches history, grammar, math, science, and government through clever, tuneful songs, instructing a whole new generation to "Unpack Your Adjectives" and meet up at "Conjunction Junction" to add some "Interjections!"
Click Here for More Information
WATER BY THE SPOONFUL
Unicorn Theatre
4/23-5/18/2014
An Iraqi war veteran comes home to Philadelphia to reconnect with his Puerto Rican family, but he finds them in crisis mode. This lyrical, uplifting play touches on redemption and self-discovery and won the 2012 Pulitzer Prize for Drama. This playwright also wrote the 2008 Tony Award-winning book for the musical In the Heights.
Click Here for More Information
View All Show Listings for Kansas City
Click Here to View BroadwayWorld.com Kansas City Calendar