Now Playing Onstage in Indianapolis - Week of 9/08/2013
September 8
10:09 AM 2013
View All Show Listings for Indianapolis
Click Here to View BroadwayWorld.com Indianapolis Calendar
LUCKY STIFF
MEMORIAL OPERA HOUSE
9/6-9/15/2013
Tony Award winners
Lynn Ahrens
and
Stephen Flaherty
exploded on the musical theatre scene in 1988 with their first off-Broadway show, LUCKY STIFF. Based on the novel The Man Who Broke The Bank At
Monte Carlo
by
Michael Butterworth
, LUCKY STIFF is a zany, offbeat, and very funny murder mystery farce complete with slamming doors, mistaken identities, six million bucks in diamonds, and a corpse in a wheelchair. The story revolves around an unassuming English shoe salesman who is forced to take the embalmed body of his recently-murdered Atlantic City uncle on a vacation to
Monte Carlo
. Should he succeed in passing Uncle off as alive, Harry Witherspoon stands to inherit $6,000,000. If not, the money goes to the Universal Dog Home of Brooklyn, or else to the gun-toting wife of the casino owner! First produced at
Playwrights Horizons
off-Broadway (
Richard Rodgers
Award) the show later went on to win Washington's
Helen Hayes
Award for Best Musical, and is now performed frequently across the country.For complete information on this and other Ahrens and Flaherty shows, as well as links to purchase CDs, vocal selections and other publications, please go to www.AhrensandFlaherty.com.
Click Here for More Information
YOUNG FRANKENSTEIN
CLARKSVILLE LITTLE THEATRE
9/13-9/21/2013
IT'S ALIVE! From the creators of the record-breaking Broadway sensation THE PRODUCERS comes this monster new musical comedy.With such memorable tunes as "The Transylvania Mania," "He Vas My Boyfriend" and "Puttin' On The Ritz," YOUNG FRANKENSTEIN is scientifically-proven, monstrously good entertainment"¦and the only place you'll witness a singing and dancing laboratory experiment in the largest tuxedo ever made.
Click Here for More Information
PIPPIN
Booth Tarkington
CIVIC THEATRE
9/6-9/21/2013
Once upon a time, a young prince longed to discover the secret of true happiness and fulfillment. He sought it in the glories of the battlefield, the temptations of the flesh and the intrigues of political power (after disposing of his father King Charlemagne the Great). In the end, he found it in the simple pleasures of home and family. PIPPIN is a hip, tongue-in-cheek, anachronistic fairy tale that captivated Broadway audiences and continues to appeal to the young at heart everywhere (the show has become a staple on high school and college campuses). The energetic pop-influenced score by three-time OscarĀ®-winning composer/lyricist
Stephen Schwartz
(GODSPELL, CHILDREN OF EDEN, and the animated films Pocahontas, The Hunchback Of Notre Dame and The Prince Of Egypt) bursts with one showstopping number after another, from soaring ballads to infectious dance numbers. Featuring a strong ensemble cast and a show-stealing song-and-dance narrator, PIPPIN is equally effective as an intimate, black-box production (as envisioned by the authors) or as original director/choreographer Bob Fosse's splashy, dance-driven spectacle, which included some of the most brilliant staging in Broadway history.
Click Here for More Information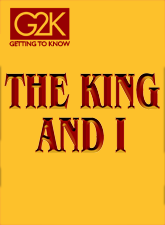 THE CRUCIBLE
Indiana Repertory Theatre
9/17-10/12/2013
Arthur Miller
; dir:
Michael Donald
Edwards.
Click Here for More Information
SEVEN BRIDES FOR SEVEN BROTHERS
AMISH ACRES/ROUND BARN DINNER
9/10-10/20/2013
"Goin' courting" has never been as much fun as in this rip-roaring stage version of the popular MGM movie, adapted by
Lawrence Kasha
and
David Landay
. Set in Oregon in 1850, SEVEN BRIDES FOR SEVEN BROTHERS tells the story of Millie, a young bride living in the 1850's Oregon wilderness. Her plan to civilize and marry off her six rowdy brothers-in-law to ensure the success of her own marriage backfires when the brothers, in their enthusiasm, kidnap six women from a neighboring town to be their brides. Bursting with the rambunctious energy of the original film, SEVEN BRIDES FOR SEVEN BROTHERS is all boisterous fun and romance that harkens back to the glory days of the movie musical.SEVEN BRIDES FOR SEVEN BROTHERS is a glorious romp suitable for middle school, high school, and community theatre productions. This show's large ensemble is a perfect opportunity to showcase many performers of all types.
Click Here for More Information
View All Show Listings for Indianapolis
Click Here to View BroadwayWorld.com Indianapolis Calendar